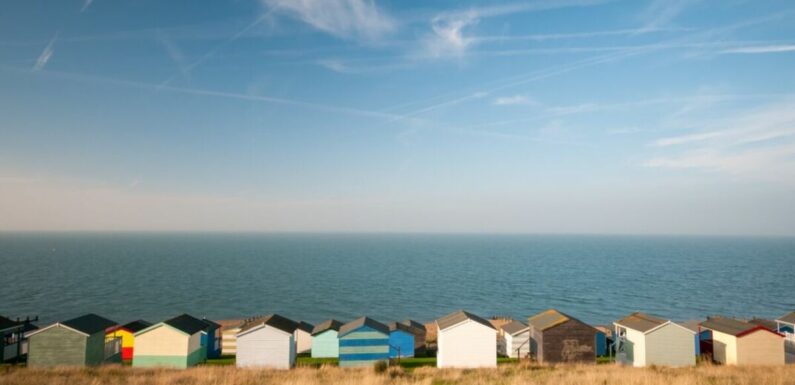 The expert travel team at Parkdean Resorts looked at several of the world's best beaches to find the ideal British alternative. A beach in Kent could be the perfect staycation swap for an expensive Miami holiday.
A spokesperson from the team said: "Whitstable Beach in Kent has been dubbed "better than Miami" by celebrities visiting the location and apparently, locals couldn't agree more.
"Boasting sunny blues, a shingle beach and up to £6,152 in savings, Whitstable is a great alternative to Florida's sandy holiday hotspot, Miami Beach."
Whitstable's shingle beaches have gained plenty of fans over the last few years and it's not hard to see why.
The seaside town in Kent is around an hour and a half away from London and is known for having some of the country's best oysters.
'Burran Myriam' wrote a Google Review of Whitstable Beach, saying: "Whitstable is a chic, quickie and beautiful beach to visit if you're in Kent.
"If you fancy some oysters, seafood and a tipple by the sea, head to this unique place. Lots to discover."
A tourist who visited another of the town's central beaches, Tankerton Beach, posted on Tripadvisor: "We love a good walk along Tankerton Slopes and the beach. Fabulous views, lots of space and perfect for families."
Another tourist, 'Morgan O Reilly', wrote: "A lovely long beach with a nice stretch of promenade. Perfect for a morning walk."
Don't miss…
I tried to book a cheap flight avoiding extra charges – the results [FLIGHTS]
The best walk in the UK is in a 'beautiful place' [STAYCATION]
Cruise expert explains ships' dress codes [CRUISE]
The swanky seaside town has recently attracted plenty of celebrity attention. Comedian Josh Widdicombe, said he would give the town "full marks" after a recent family holiday there.
Fellow comedian, Rob Beckett, has also taken his family on a summer holiday to Whitstable. Breaking Bad star, Aaron Paul, also holidayed in the town.
Whitstable has a staunch reputation for oysters and the town is still one of the best places to enjoy the fishy snack in the UK.
Oysters are usually best enjoyed in months with the letter 'R' in their name, between September and April.
If oysters don't appeal, the town also has an incredible seafood scene with fish and shellfish on offer at many of its best cafes and restaurants.
The Old Neptune pub is situated on the shingle shores, making it the perfect place to watch the sunset.
After a relaxing day at the beach, tourists could head to Whitstable Museum to learn more about the town's unique history.
The volunteer-run museum explores Whistable's relationship to diving, fishing and shipbuilding and has one of the world's oldest locomotives on display.
Once known as Tankerton Towers, Whitstable Castle is open to the public and tourists can explore its gardens or enjoy an afternoon tea.
The Fishslab Gallery supports emerging artists in the area and its name recognises its history as a former fishmongers.
The Parkdean team also recommended Small Hope Beach on the Isle of Wight as an alternative to Brighton Beach in Melbourne.
Meanwhile Filey Beach in Yorkshire is a fantastic swap for atmospheric West Mabou Beach in Canada.
Source: Read Full Article