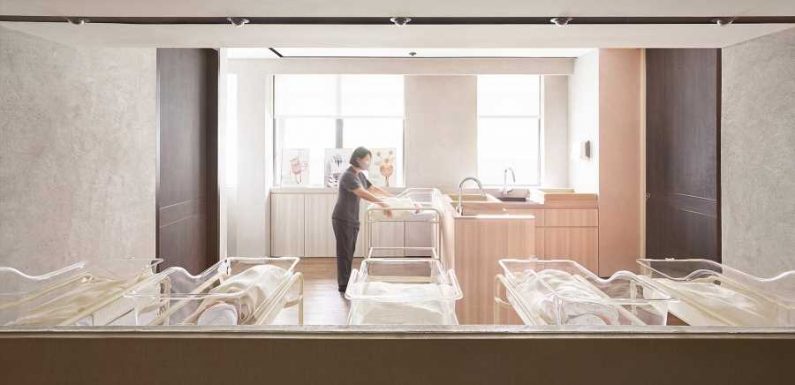 Being a new parent is tough. Sleepless nights, endless feedings, and a pile of laundry that never seems to diminish are all par for the course, but what if they don't have to be?
Forget hiring a nanny or bringing the in-laws home to help. Singapore's new Kai Suites, an ultra-luxurious hotel for postpartum moms, is pitching in to help parents and their newborns have a more relaxing introduction to the world.
Located in a former maternity hospital, Kai Suites is much like a luxury all-inclusive resort, but with extra medical personnel. Kevin Kwee, the hotel's owner and operator, told CNN that his own experiences as a new parent gave him the idea to open Kai Suites.
"As a father of four children and having journeyed with my wife through different confinement experiences, I fully understand the importance of prenatal education, postpartum recuperation, and restoration, as well as the care needed for both mother and baby during this golden period — not only physically, but also mentally and emotionally," he said.
Stays at Kai Suites are usually booked about six to eight weeks before the delivery date, but the experience itself begins once mom and her newborn are given the green light to leave the hospital. They'll depart in style, hopping in a limo that will escort them to Kai Suites, where they'll be taken care of with massages, doctor visits, and nutritious meals, CNN reports.
While extended family members are welcome to visit, only partners and spouses are encouraged to spend the night in an effort to promote family bonding. At the same time, knowing you're not alone in the struggles of parenthood is comforting, so Kwee also included a common area where new parents can meet and mingle with each other.
Booking a stay at the postpartum hotel, which houses 18 suites, will cost a pretty penny, though, with two-week stays starting at approximately $13,650. For more information, visit the official Kai Suites website.
Jessica Poitevien is a Travel Leisure contributor currently based in South Florida, but always on the lookout for the next adventure. Besides traveling, she loves baking, talking to strangers, and taking long walks on the beach. Follow her adventures on Instagram.
Source: Read Full Article