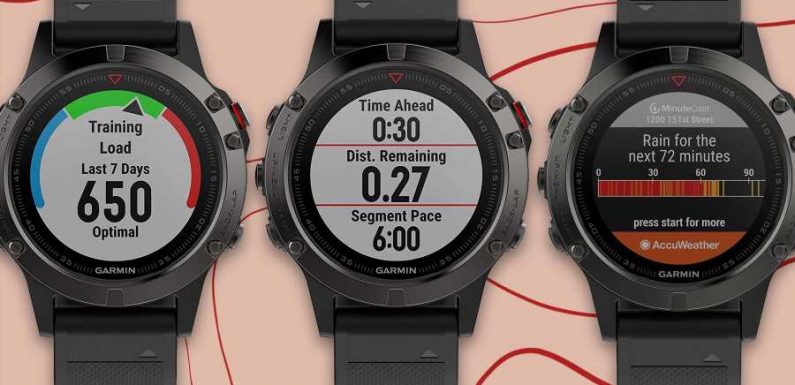 If you're still using your phone to navigate your cycling routes, hikes, or other outdoor adventures, it's time to upgrade, and hands-free is the way. Garmin, a household name in GPS navigation, has a range of wristwatches with the same mapping capabilities, one of which is 51% off for Amazon Prime Day.
Related: More Prime Day deals for travelers
Load Error
Garmin's Fenix 5x Sapphire Watch is the ultimate in multi-sport, portable GPS systems. With its full-color U.S. mapping and tracking capability in challenging environments, your outdoor adventures are routable and easily visible at a glance. Suited with a stainless steel bezel, buttons, and rear case, this (deceivingly lightweight) watch is ready to withstand harsh conditions…and wipeouts.
It comes preloaded with run profiles, from treadmill to trail running, so you can hit the ground (yes, running) as soon as you get your watch. You can also start a training profile and track your progress. And unlike fitness apps that allow you to track your training, you don't have to plug in any information – you're already wearing your GPS, distance measuring, and time tracking system. You can even connect with Garmin's online fitness community so you never have to hike, cycle, or train solo.
For Prime Day, Amazon is offering 51% off this best-selling GPS watch now. For a watch that does it all without being as delicate as the smart watches that also claim tracking abilities, this is a pretty sweet deal – but it won't last.
To buy: amazon.com, $390 (originally $600)
Love a great deal? Sign up for our T+L Recommends newsletter and we'll send you our favorite travel products each week.
Source: Read Full Article