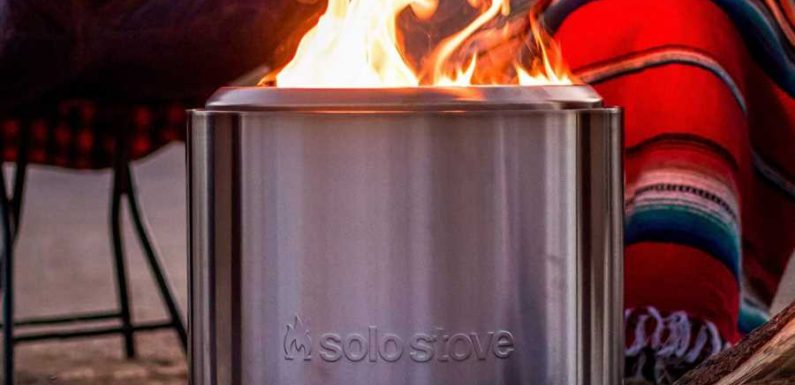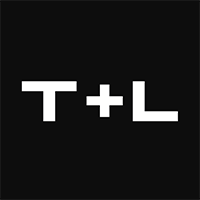 If you're an avid camper or just someone who enjoys spending time in your backyard whenever you get the chance, you've probably at least considered investing in a fire pit. Thanks to Solo Stove, you can take your fire pit on the road with its sleek, portable models that are not only travel-friendly, but they also produce barely any smoke for enjoyable, mess-free fires.
Related: The Best Camping and Hiking Gear You Can Find on Amazon
Load Error
Solo Stove's fire pits are available in three sizes: the Ranger (for two to four people), the Bonfire (for four to six people), and the Yukon (for six to 10 people). So whether you're looking for a compact fire pit for your petite patio or a sizable option for your backyard that you can enjoy with the whole family, there's a good chance Solo Stove has just what you're looking for.
These wood-burning fire pits set up easily, are impressively portable (they come with a handy carrying case and you can also purchase weatherproof covers), and are made from durable stainless steel. What makes them so unique is their ability to create no-trace fires easily and quickly, wherever you go. The double wall design allows for more airflow, and therefore, a more efficient burn and less smoke. This also makes it so everything in the fire pit burns to a fine ash for minimal clean up.
Video: Failing To Clean This Common Household Appliance Can Be a Fire Hazard (Veuer)
New Covid Variant Going to 'Sweep the World'

Veuer


Create a Winter Emergency Car Kit With These Simple Suggestions

Veuer


Dogs and Other Things That Are in Short Supply Due To the Pandemic

Veuer


Proceed With COVID Caution Even After Being Vaccinated

Veuer


Former Republican Officials Discuss A New Center-Right Anti-Trump Party

Veuer


A Tooth Fracture Epidemic During a Pandemic? Dentists Are Seeing a Trend

Veuer


Contact Tracing Scams Are Real! How You Can Avoid Them

Veuer


The Top Three Best Cities To Work Remotely In the U.S. May Surprise You

Veuer


Popeyes First Ever Fish Sandwich is Here

Veuer


WHO Reports Global Coronavirus Cases Decrease 17%

Veuer


Children and Covid Vaccines: When Can They Get Vaccinated?

Veuer


If You Use Cannabis, Are You Eligible for Life Insurance?

Veuer


If You Want to Help Your Emotional Well-Being During Lockdown, a House Plant Can Be the Answer

Veuer


The Woman With the Hardest Job on Capitol Hill Who's Shaping Trump's Impeachment Trial and Biden's Agenda

Veuer


Do We Have to Wash Our Coats During the Pandemic?

Veuer


Aunt Jemima Pancake and Breakfast Brand Rebranded As Pearl Milling Company

Veuer


New Covid Variant Going to 'Sweep the World'
Experts say the new coronavirus variant means we're just getting started when it comes to the pandemic. Veuer's Elizabeth Keatinge has more.


Veuer



Create a Winter Emergency Car Kit With These Simple Suggestions
To prepare yourself for a possible winter storm, consider keeping these items in the back of your car for safety. Veuer's Chloe Hurst has the story!


Veuer



Dogs and Other Things That Are in Short Supply Due To the Pandemic
You would think that things like disinfectant wipes, face masks and certain household items would be the hot commodities during a pandemic. Turns out our current global situation is having an impact on industries we don't often think about. Veuer's Johana Restrepo.


Veuer

To buy: Solo Stove Ranger Stainless Steel Outdoor Fire Pit 15″, amazon.com, $230 (originally $270)
You can also shop the Bonfire Fire Pit (19.5 inches wide) and the Yukon Fire Pit (27 inches wide) to use with more people in larger spaces.
And Amazon shoppers agree that Solo Stove's fire pits are a game changer when it comes to backyard fun and outdoor entertaining. "I was able to light and maintain two different fires in it, zero smoke once it was going, no ashes on the ground, and everything was reduced to ashes inside. It truly was the perfect solution for me. Also, it's a great size for a family of four to roast hotdogs and marshmallows," one reviewer wrote of the Ranger Fire Pit. The same shopper also emphasized the unique benefit of this fire pit, saying that it's "worth the price and [causes] no smoky hair smell!"
Another shopper said the Bonfire Fire Pit makes them feel like they're camping, even when they're staying at home. "[It is the] perfect outdoor fireplace. It's so versatile! We have a small yard, we can place it on a dirt patch at the far end and — voilà —we're suddenly camping!"
Love a great deal? Sign up for our T+L Recommends newsletter and we'll send you our favorite travel products each week. 
Source: Read Full Article