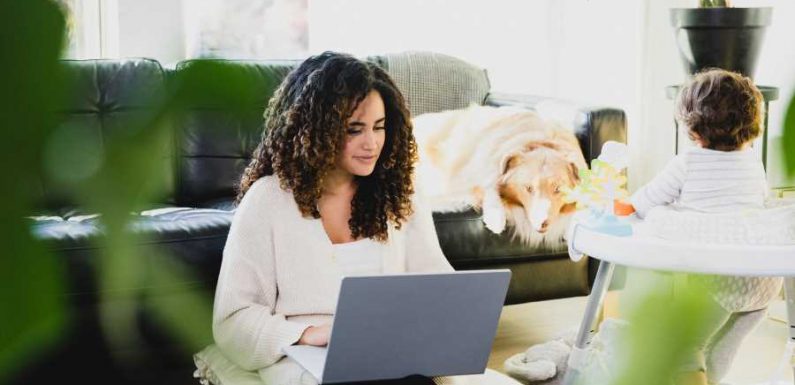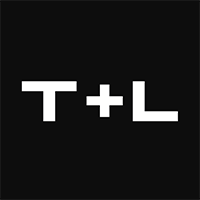 The realities of work have drastically changed in the past year. Thanks to tech like Zoom, Slack, and Asana, working from home has never been easier — and many workers have gotten more than a taste of what working from home is like (albeit with the added distraction of restless family members).
Potential distractions aside, this forced shift to working from home has shown many workers and companies just how sustainable (and enjoyable) remote work can be. In lieu of your mid-afternoon watercooler break, you can do a load of laundry. Instead of cramming in a gym session before work, you can do a workout on your lunch break.
So whether you're on the hunt for a job that offers more flexibility and a remote office culture or are so hooked on your current at-home work life that you can't imagine going back, you've come to the right place.
Thanks to some help from the team at LinkedIn, we've compiled a list of jobs that are fully remote — allowing you to work from the comfort of your own home, and hopefully someday soon, a beach cabana in Mexico with a margarita butler.
Mortgage Loan Coordinator — Guaranteed Rate Affinity
This fully remote gig is perfect for someone who's got experience in the residential mortgage industry and is naturally detail-oriented and positive (as you'll be working closely with clients). Plus, this job just so happens to be in an industry that's seen a boom since the pandemic. According to LinkedIn's Jobs on the Rise report, between April and October 2020, there's been a growth in job postings in the loan and mortgage markets. Hello, job security!
Junior Graphic Designer — S'well 
S'well's water bottles and food containers are so loved the company was named to the Inc. 500 List of fast-growing, privately held companies. In addition to selling quality stainless-steel products, this women-led company has worked to minimize single-use plastic through its Million Bottle Project and supported communities in need with UNICEF. As the company's junior graphic designer, you'll have the chance to help bring the S'Well brand to life — all from the comfort of home.
Head of Digital Marketing — Bergdorf Goodman
Bergdorf Goodman may be best known for their luxury department store on NYC's Fifth Avenue, but the brand's online sales are just as valued (if not more so) in today's world. To that end, the renowned brand is looking to hire someone to oversee all the digital marketing for Bergdorf Goodman Online. In the role, you'll work with a team — albeit from your comfy, Bergdorf house slippers, of course — to drive growth and sales.
Psychiatric Nurse Practitioner — Talkspace
Gallery: Discover which new jobs might exist in the future! (StarsInsider)
If you're passionate about mental health (and have the education and license to back it up) but don't want to travel to an office or run the risk of meeting with people in person, Talkspace has the solution. The tele-health platform makes it easy for the company's psychiatric nurse practitioner to connect with clients via text, video, and audio messages — and they're all about flexible scheduling and work hours. 
Virtual Assistant — Black Travel Box
This virtual assistant position is part time, so it's perfect for someone who just wants to give working from home a try. Black Travel Box is a fast-growing beauty brand that still has its small-business feel (for starters, you'll be working directly with the founder). In the part-time gig, you'll get the chance to work in the beauty industry (from your couch) for 10 to 20 hours a week.
Member Experience Specialist — Wild Alaskan Company
You don't have to live in Alaska to take on this role (the company is based in Hudson, NY, and you'll clock in from home), but you do need to have killer customer service skills. The monthly seafood membership company ships wild-caught, sustainable seafood to thousands of customers, and as the member experience specialist, you'll be the first person many of these clients call with questions. 
Freelance Video and Podcast Producer — Carnegie Council for Ethics in International Affairs
In this remote, freelance job, you'll be working with Carnegie Council and Fighter Steel Productions to create a voice and video content about the ethical issues raised in Fighter Steel's new audio drama, The Spark Hunter File. If questions like: "Can machines be moral?" and "Are human ethical relations with superintelligent AIs possible?" interest you, this creative, at-home job might be right up your alley. 
Digital Product Manager — USA Cycling
Like to bike? Like, a lot? Well, USA Cycling, the national governing body for the sport, is on the hunt for a digital product manager who will join its team from the comfort of home. In this role, you'll need around three years of experience as a product owner or product manager and a DevOps background — plus, experience working with remote teams is a big plus.
Game Developer — Rewardify
Engineering roles like this game developer position have been on the rise since the onset of the pandemic, according to LinkedIn, and Rewardify is one of the companies looking to hire. In the position, you'll help the company create cool features like real-time gaming competitions and keep fraud at bay. To get the gig, you'll need at least eight years of experience as a game developer.
Native English Teacher — Craving English
Craving English is looking for a native English speaker (who would love to improve their Spanish) to join a small online language school. In the job, you'll help students — mainly in Costa Rica — learn English in group or one-on-one settings. As a bonus, you get Spanish lessons for free and the ease of working from your couch. 
Director of Internal Development — CITYMD 
Physicians founded CityMD in 2010 to provide convenient and high-quality care, and today their reach has expanded to over 100 locations in the New York area and Seattle. As they continue to grow, they're looking for a director of internal development who will help the organization manage data and oversee Salesforce operations. To nab the job, you'll need your bachelor's degree (although a master's is preferred) and experience working with Salesforce.  
Account Manager — Kathy Kuo Home
This remote position combines sales, creativity, and customer loyalty to ensure Kathy Kuo Home products are designed, created, and delivered in a way that meets the client and the company's high standards. To succeed as an account manager, you'll need to have a love of home decor, solid organization skills, and a keen understanding of customer behavior and their needs.
Source: Read Full Article