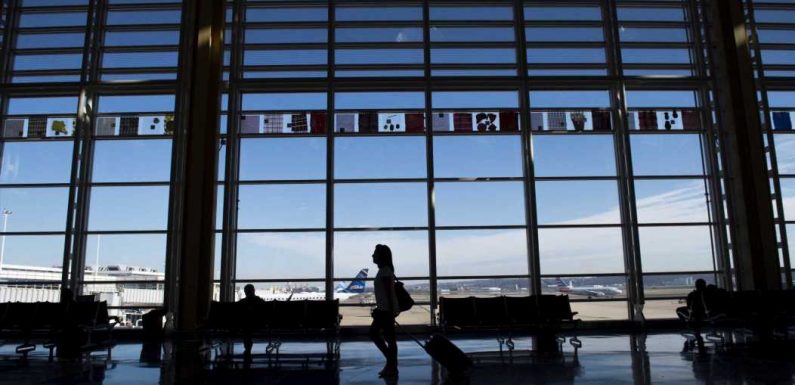 Load Error
While nothing like the passenger numbers from 2019's spring travel season — which hit more than 2.5 million people per day on many dates throughout peak spring break — we have achieved an important milestone. The Transportation Security Administration (TSA) says it has screened more than 1 million passengers per day for the last 10 consecutive days: March 11–20, 2021.
Want more airline-specific news? Sign up for TPG's free new biweekly Aviation newsletter!
Throughout the last year, the coronavirus pandemic has suppressed air travel to a degree we haven't seen in a long time. When the world went into lockdown last March, the TSA began screening far fewer passengers per day than usual.
TSA screenings dropped below 1 million on March 17, 2020, when 953,699 people passed through checkpoints. Screening numbers bottomed out at 87,534 travelers on April 14, 2020.
And, that trend went on for months. In fact, it wasn't until Oct. 18, 2020, that the TSA screened more than 1 million people in one day since the pandemic began. On that day, 1.03 million people traveled through U.S. airports.
That was still less than 40% of 2019 levels, but the million-flyer mark is a symbolic threshold for the recovery of the travel industry in the U.S.
Related: How the pandemic has forever changed the airport experience
The day after Christmas, we saw five consecutive days that reached 1 million screened passengers and then three consecutive days hitting that mark after New Year's Day. After that, passenger numbers ebbed a bit.
Gallery: The Best and Worst Airlines for Cheap Flights (GOBankingRates)
Of course, air travel in 2021 is still drastically down from where it was previously. According to the Bureau of Transportation Statistics (BTS), systemwide air travel is down 62% from 2019 and domestic air travel is down 59% from 2019. (Systemwide passengers are those on all U.S. scheduled airline flights — domestic & international — and domestic passengers are those on flights from one U.S. airport to another U.S. airport.)
But, as spring returned, so did flyers. And, 10 consecutive days of more than 1 million people screened at U.S. airports in March is something to celebrate.
What's accounting for this frenzy of airport activity? More and more people are being vaccinated against COVID-19. Those that previously didn't feel safe traveling are more confident now and are booking trips.
Related: From Alaska to Greece, your return to travel starts with these 5 destinations
The time of year is also a factor. It's a year into the pandemic and it coincides with spring break, a time of year where it's traditional for all types of people to plan a getaway. Now that we know more about how to stay safe and avoid COVID-19, plenty of unimmunized people are also traveling — though they may be opting for trips to national parks or wide-open beach areas and staying in vacation home rentals, where it's easy to maintain social distancing protocols.
Related: Ready to travel? These are the 11 things you need to do before leaving home
According to The New York Times, "Over the past week, there has been an average of 54,949 cases per day, a decrease of 9 percent from the average two weeks earlier. As of Sunday afternoon, more than 29,825,300 people in the United States have been infected with the coronavirus."
Featured image by SAUL LOEB/AFP/Getty Images
SPONSORED: With states reopening, enjoying a meal from a restaurant no longer just means curbside pickup.
And when you do spend on dining, you should use a credit card that will maximize your rewards and potentially even score special discounts. Thanks to temporary card bonuses and changes due to coronavirus, you may even be able to score a meal at your favorite restaurant for free. 
These are the best credit cards for dining out, taking out, and ordering in to maximize every meal purchase.
—
Editorial Disclaimer: Opinions expressed here are the author's alone, not those of any bank, credit card issuer, airlines or hotel chain, and have not been reviewed, approved or otherwise endorsed by any of these entities.
Source: Read Full Article