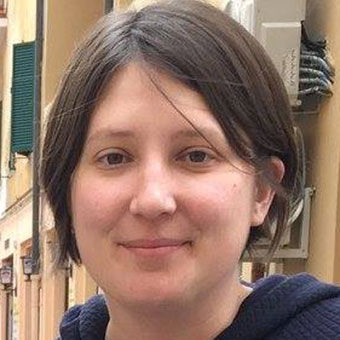 In the eyes of Stephen Scott, the founder and CEO of Travel Hub 365 in Chicago, there are two fundamental challenges facing travel advisors: distribution and scalability.
First, how can advisors ensure all of the properties they have access to are also accessible to consumers?
And second, if the distribution part of the equation is solved, how can that solution be scalable to reach hundreds, thousands or millions of people globally, not just the advisor's usual network of travelers?
Enter the Odyssey Travel App, a luxury-focused OTA where consumers who have booked a hotel are given the option to connect with a Travel Hub 365 advisor, who can then assist them with booking other elements of their trip.
"I feel that there are not simply only online customers and only travel agency customers," Scott said. "I feel we need to introduce more of the online-only consumers to using an advisor, and I do believe that once they start using that advisor, they will enhance their trips so much more."
There's no denying the pandemic has caused pain, both personal and professional, for travel advisors. But it's also had a lot of silver linings, including the discovery of smart ways to expand businesses, that came from having time off from booking travel. 
For Scott, Odyssey is that silver lining. In March 2020, like agency owners everywhere, he wondered if a customer would ever walk into his agency again. 
He recalled thinking, "I've got to figure out a way to make it easier for people to use us, make it easier for people to find luxury travel and still get support that they may not get if they book on any one of the other platforms online."
Odyssey focuses on luxury by eliminating one- and two-star hotels, making three-star hotels its baseline. Its mobile app launched Dec. 16, and its website launched just this month. 
Already, the platform has more than 3,000 users, more than 300 of whom have registered with Odyssey. The platform is growing every day, Scott said. It's available in 177 countries.
Odyssey is part of Amadeus Launchpad, a program from Amadeus designed to support travel startups. The OTA uses Amadeus application programming interfaces, or APIs, to offer a global supply of hotels. Additionally, Scott said, Odyssey is part of the Amadeus Value Hotels program, with 150,000 hotels offered at market-leading rates identified as Odyssey rates within the OTA.
Odyssey also offers supply from Booking.com, particularly helpful for offering properties like villas and bed and breakfasts.
Odyssey is limited to hotels right now, but air and car rentals are coming soon, Scott said.
While Odyssey is a separate company from Travel Hub 365, the two are somewhat intertwined, as Travel Hub 365 agents will serve Odyssey customers who want to work with an advisor.
Travel Hub 365 is focused on luxury leisure and corporate entertainment travel. Odyssey bookings go to an advisor who specializes in the type of travel requested or in the end destination.
"We also have advisors that are jacks-of-all-trades, or jacquelines-of-all-trades," Scott said.
Particularly exciting to him is that Odyssey was built in 2021 and 2022 and benefits from newer technology, not systems built a decade or more ago. 
He said the user interface is particularly smooth, adding that users are already praising that as well as its overall look.
As Scott said, "We are as pretty as HotelTonight and easy to use, but we are also as powerful as Booking.com." 
Source: Read Full Article