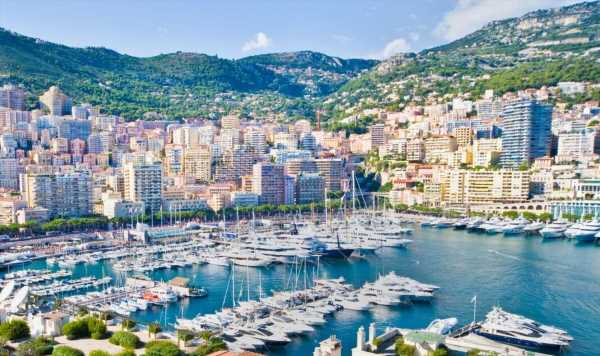 Dreaming of a peaceful European escape? Unfortunately, hundreds of thousands of other people have exactly the same dream.
Complaints about overcrowding in top tourist hotspots have gone viral this year, with tourists moaning about chaos at Italy's Trevi Fountain and one of France's top destinations.
But while Paris is Europe's most visited city, a much smaller destination is the most crowded.
Despite Monaco receiving just 363,000 tourists in 2019, its tiny size means it's far more packed than people might expect.
According to UNWTO statistics, Monaco has nine tourists to every local resident, making it the continent's most crowded destination.
READ MORE The best places in the UK to retire named – full list
With around 36,000 residents, Monaco has a small population. Incredibly, one in three residents are millionaires.
Many people who work in Monaco don't actually live there, instead travelling each day from France or Italy.
Monaco's top-rated tourist attraction on Tripadvisor is its Oceanographic Museum, which is home to sharks, turtles and more sea life.
DON'T MISS
The world's largest cruise ship is due to launch next year – what to expect[CRUISE]
Travel expert warns British tourists against trying plane seating tip[PLANE SEATS]
British tourists issued Spain holiday warning[WARNING]
We use your sign-up to provide content in ways you've consented to and to improve our understanding of you. This may include adverts from us and 3rd parties based on our understanding. You can unsubscribe at any time. More info
Despite many positive reviews, some tourists said they found the attraction too crowded to properly enjoy. 'Emily B' wrote: "You could hardly move due to the amount of people inside."
'Jasmin H' said: "Too busy to be able to enjoy the experience, no monitoring of how many people were entering the aquarium section which meant it was very crowded."
The annual Monaco Grand Prix, usually held in May or June, is the highlight of the country's calendar and when it's at its busiest.
Unsurprisingly, accommodation in Monaco comes at a hefty price so many tourists don't stay the night there. Nice is just 30 minutes from Monaco by train or car and is also home to the nearest airport.
According to Numbeo, a cappuccino can cost as much as four euros (£3.48) in the millionaire haven, so it's best to check the menu before ordering.
Looking for somewhere less crowded? Why not explore one of Europe's least visited countries, which even has its own ski resort?
Source: Read Full Article