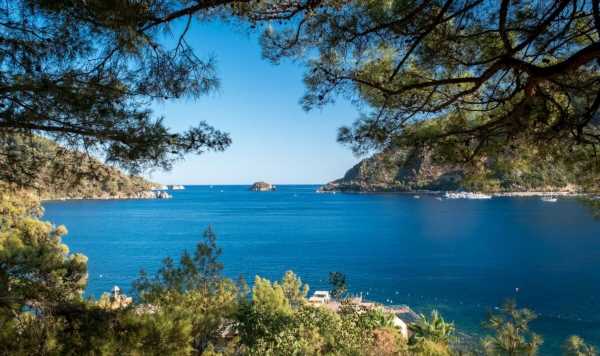 We use your sign-up to provide content in ways you've consented to and to improve our understanding of you. This may include adverts from us and 3rd parties based on our understanding. You can unsubscribe at any time. More info
Jack Mitchell, Head of Currency Operations at FairFX, shared the destinations where Britons can "get more for their money" this year. He also gave some advice on how to get the best value currency exchange in 2023.
Jack told Express.co.uk: "The last year has been a bumpy ride for British travellers, with the fluctuating pound leaving many unsure how far their finances will stretch in their chosen destination, and popular holiday hotspots becoming more expensive for UK visitors.
"If the pound continues to drop against the Euro, we'll likely see the cost of many Mediterranean holidays follow suit in 2023."
A further fall in the pound against the euro could leave British tourists worse off in several top summer destinations such as Spain and Greece.
However, Jack shared a couple of destinations where Britons might still be able to find a bargain.
He said: "It's not all doom and gloom, as against some currencies, the pound has improved.
"For a winter sun escape, British holidaymakers will get more for their money in Turkey. £1 currently buys 22.25 Turkish lira, up 18.67 percent on last year.
"For those seeking a city or ski break, Bulgaria is a smart option. While sterling has dipped against the Bulgarian Lev, goods and services continue to be more affordable here than in many other European countries."
Bulgaria's capital, Sofia, could make a fascinating city break, with landmarks reflecting over 2,000 years of history.
Tourists will also find an affordable gourmet and nightlife scene in the Bulgarian capital city.
For sunseekers, Bulgaria has an attractive coastline with many beaches suitable for families with young children.
Jack added: "Planning ahead can help travellers to keep on top of their finances. Before going abroad, holidaymakers should check what type of currency they will need and get the money they require before their trip.
"To avoid unfavourable exchange rates, steer clear of airport currency exchange desks, as they are notorious for overcharging customers.
"Exchange rates can be up to 15 percent more than currency exchange options outside of the airport."
Airport currency exchange outlets are often more expensive than changing currency beforehand.
However, as many retailers in the UK and abroad are no longer taking cash, it could be a good idea to get a currency card.
Jack said: "A prepaid currency card can help to take travel money further, offering a competitive exchange rate and helping travellers to avoid transaction fees for purchases made abroad.
"With a free FairFX multi-currency card, travellers can also earn up to 3.5 percent cashback at some of the UK's top high street retailers."
If British tourists decide to withdraw currency at an ATM or pay by card overseas, they should also follow one simple rule.
When the card machine or ATM asks travellers if they want to withdraw in pounds or local currency, it is nearly always better to withdraw in local currency.
This is because a provider may use their own exchange rate to convert the local currency into pounds.
British tourists could end up losing out and accepting a very unfavourable exchange rate if they pay the fee in pounds rather than the local currency rate offered by their currency card provider.
Source: Read Full Article