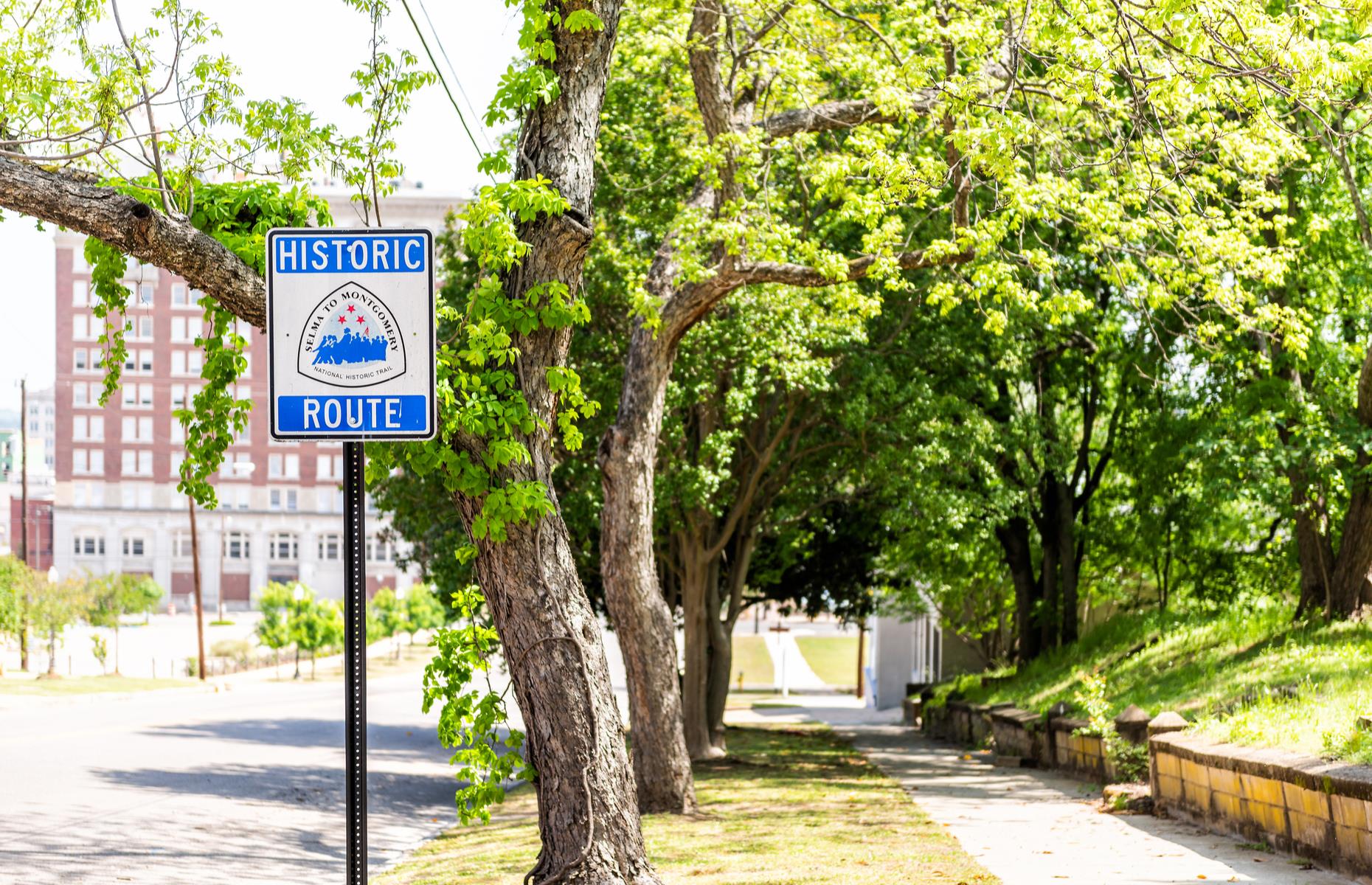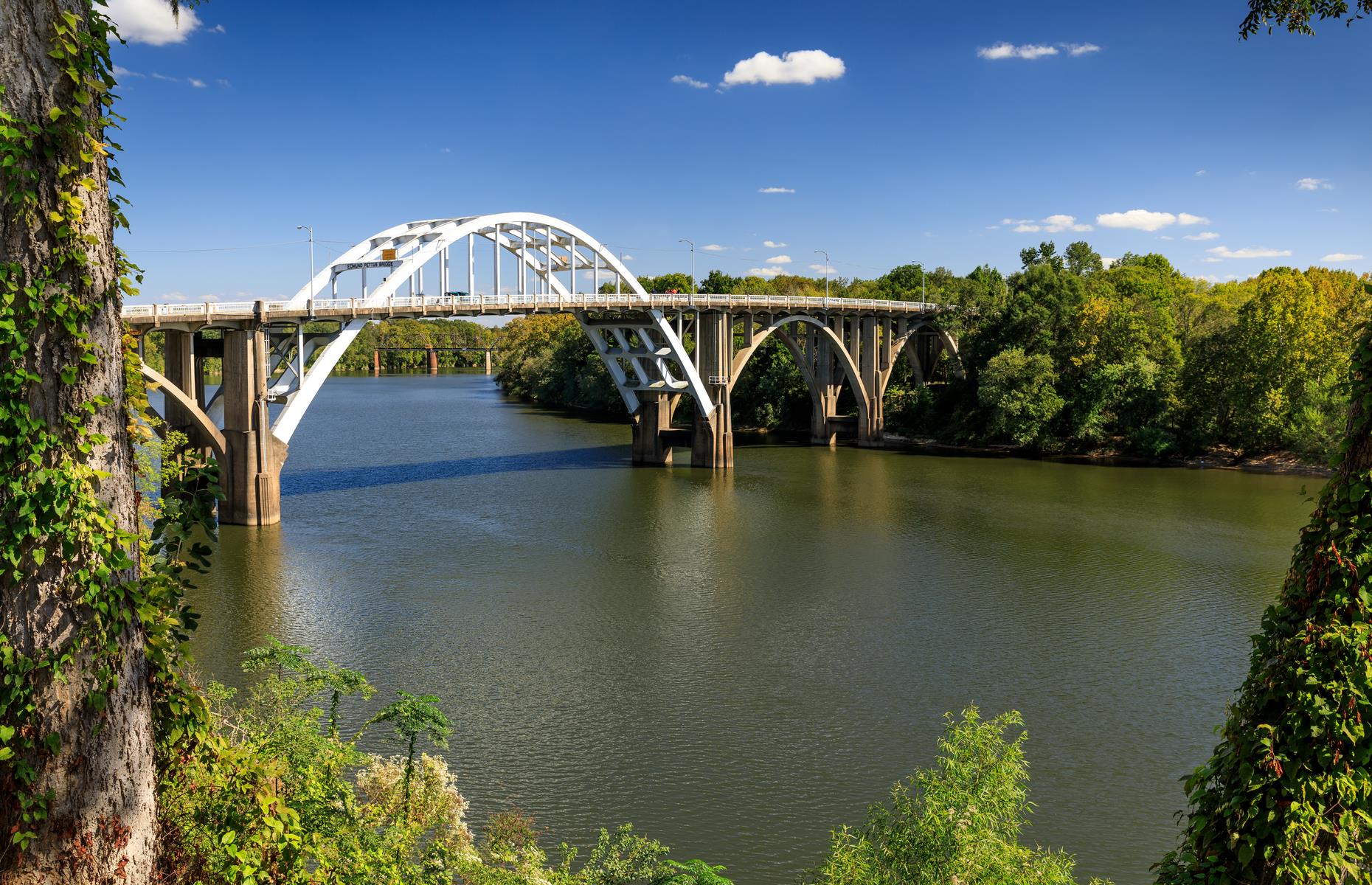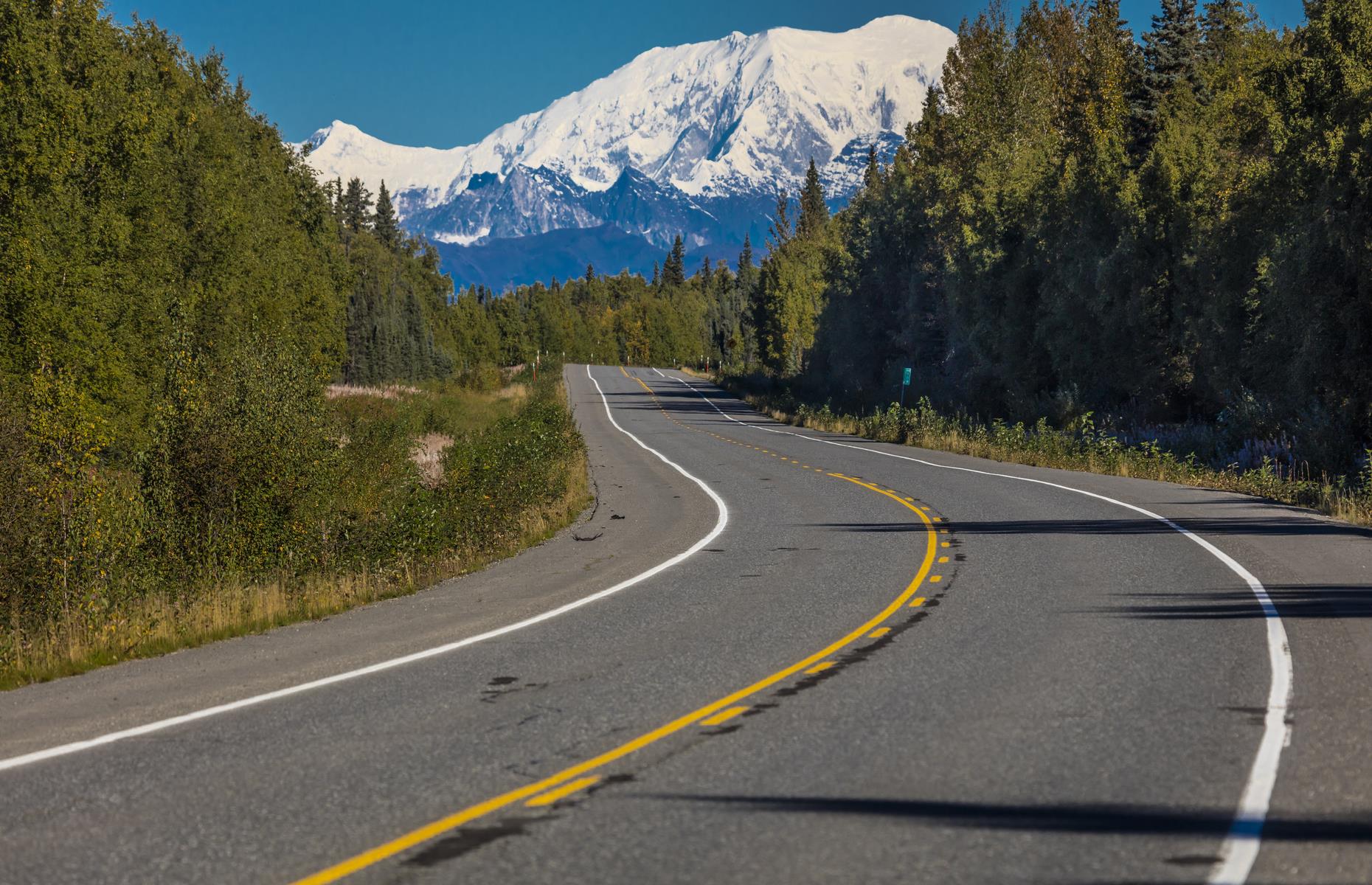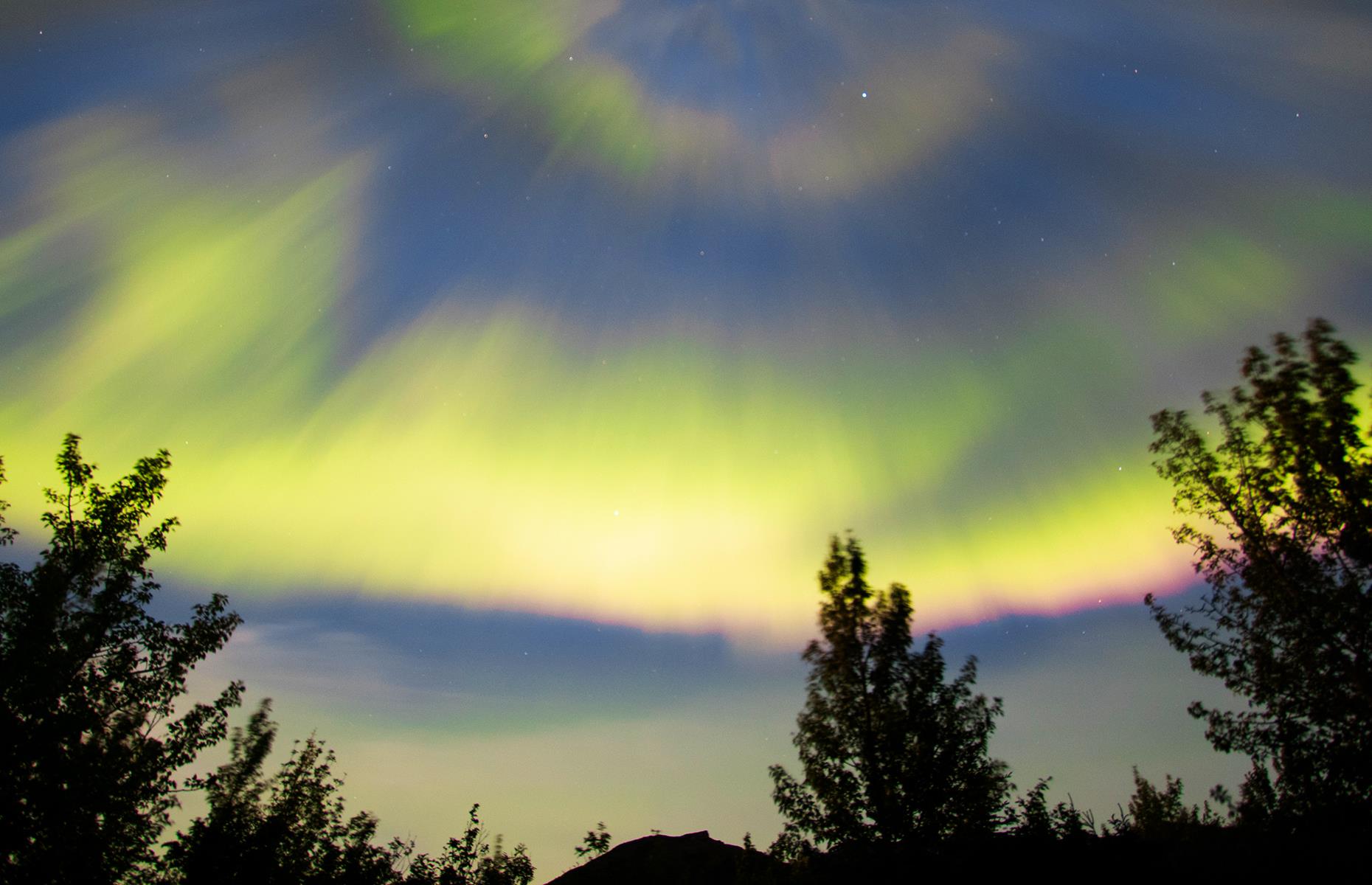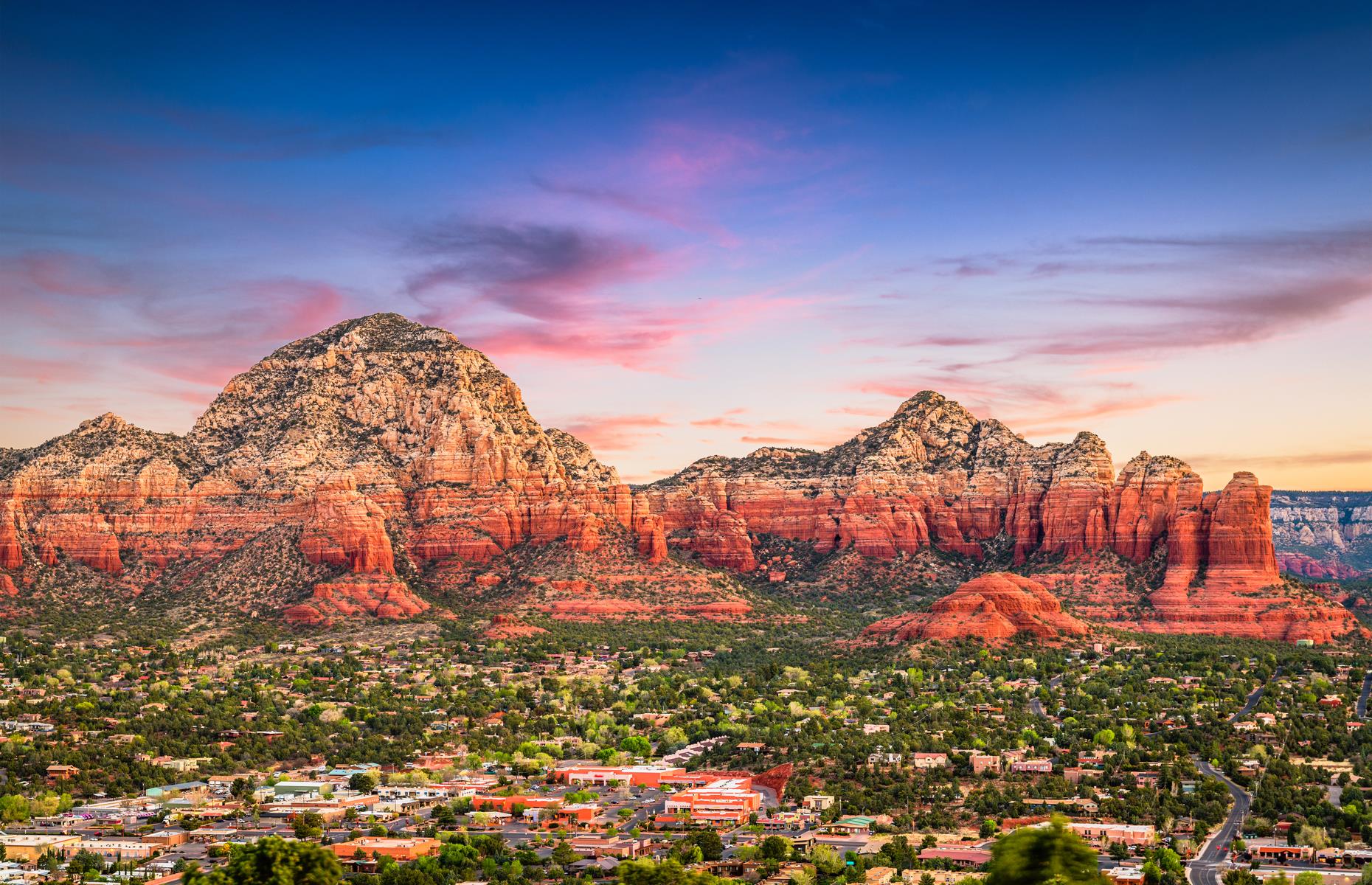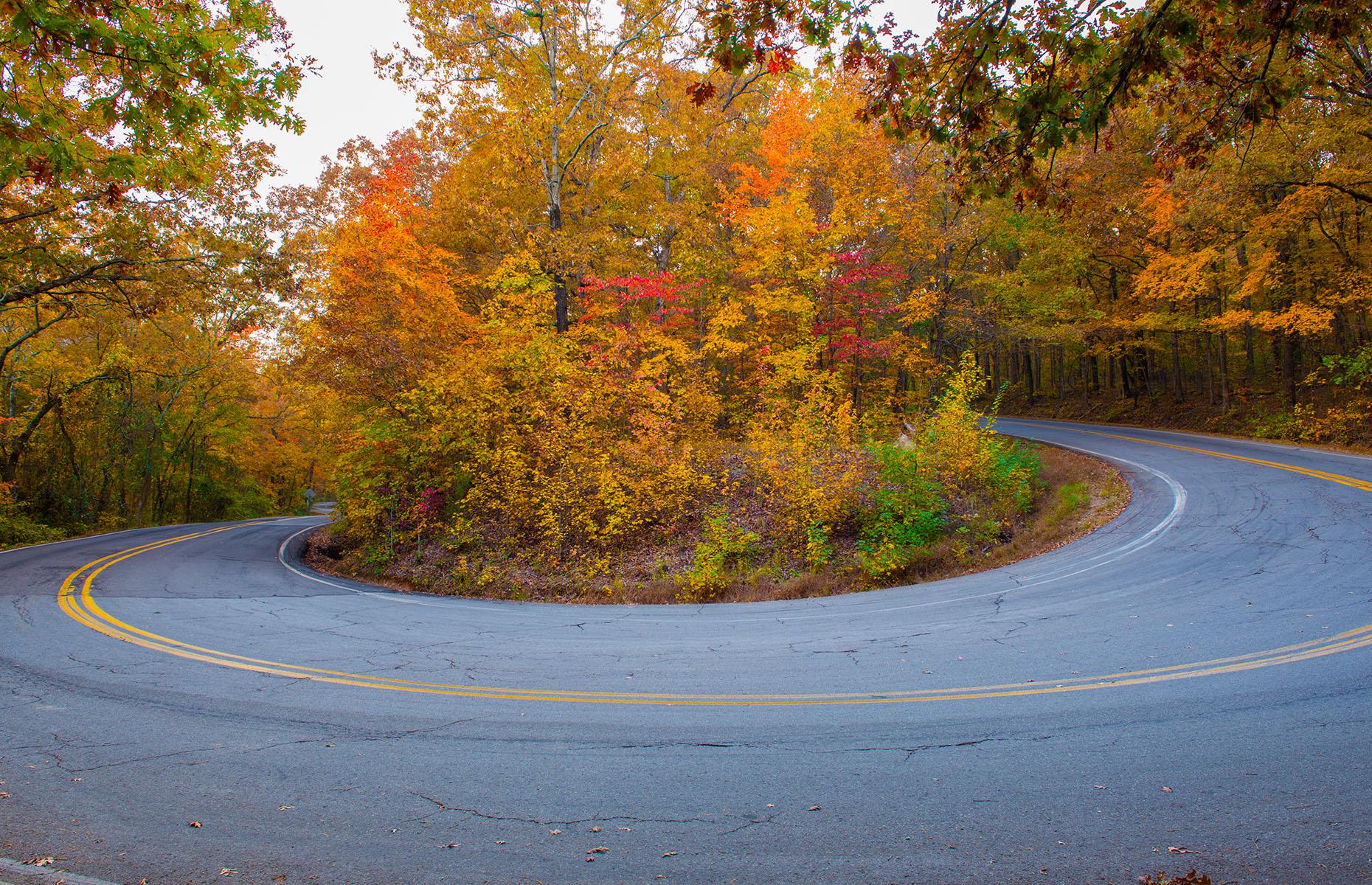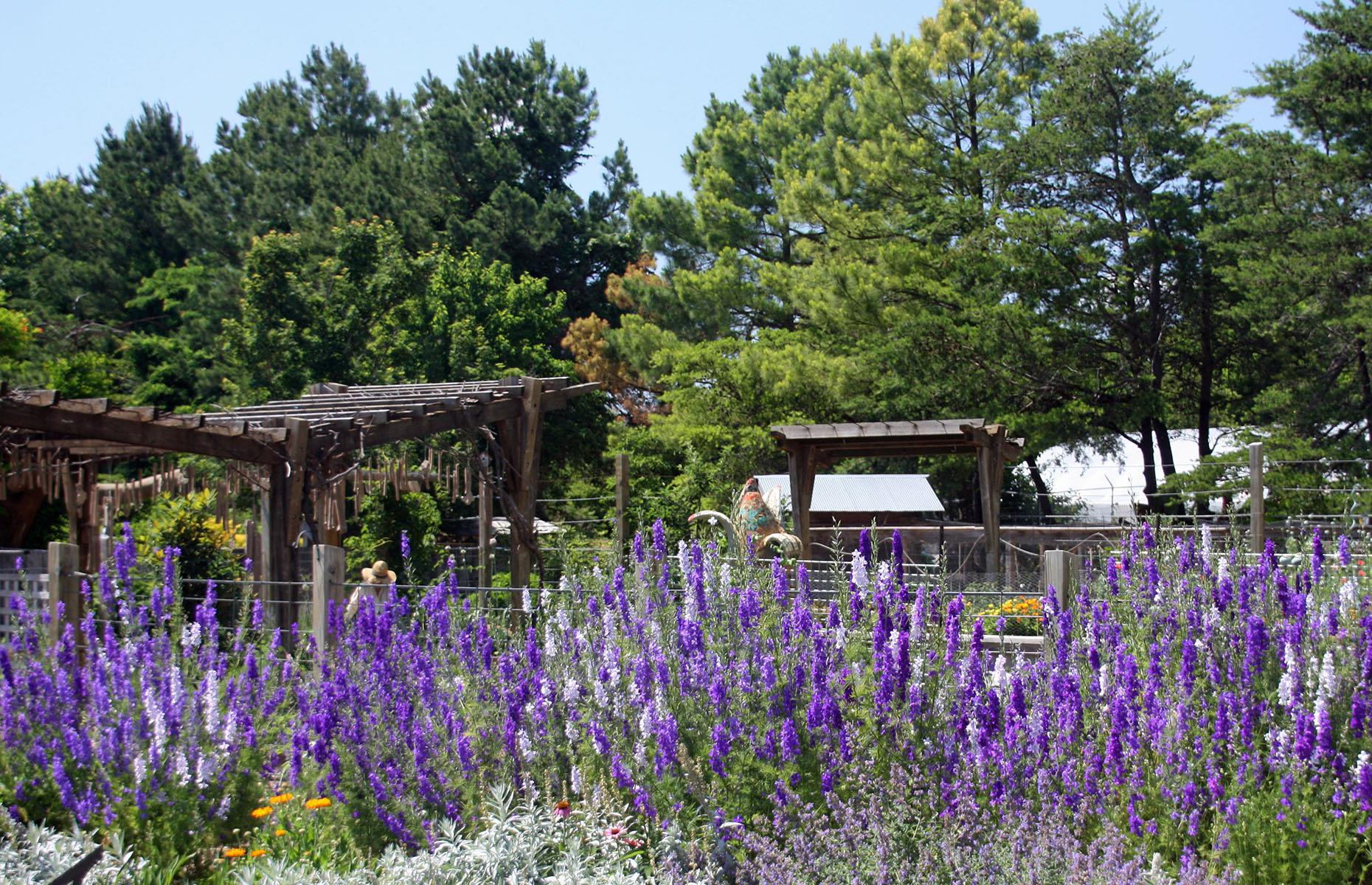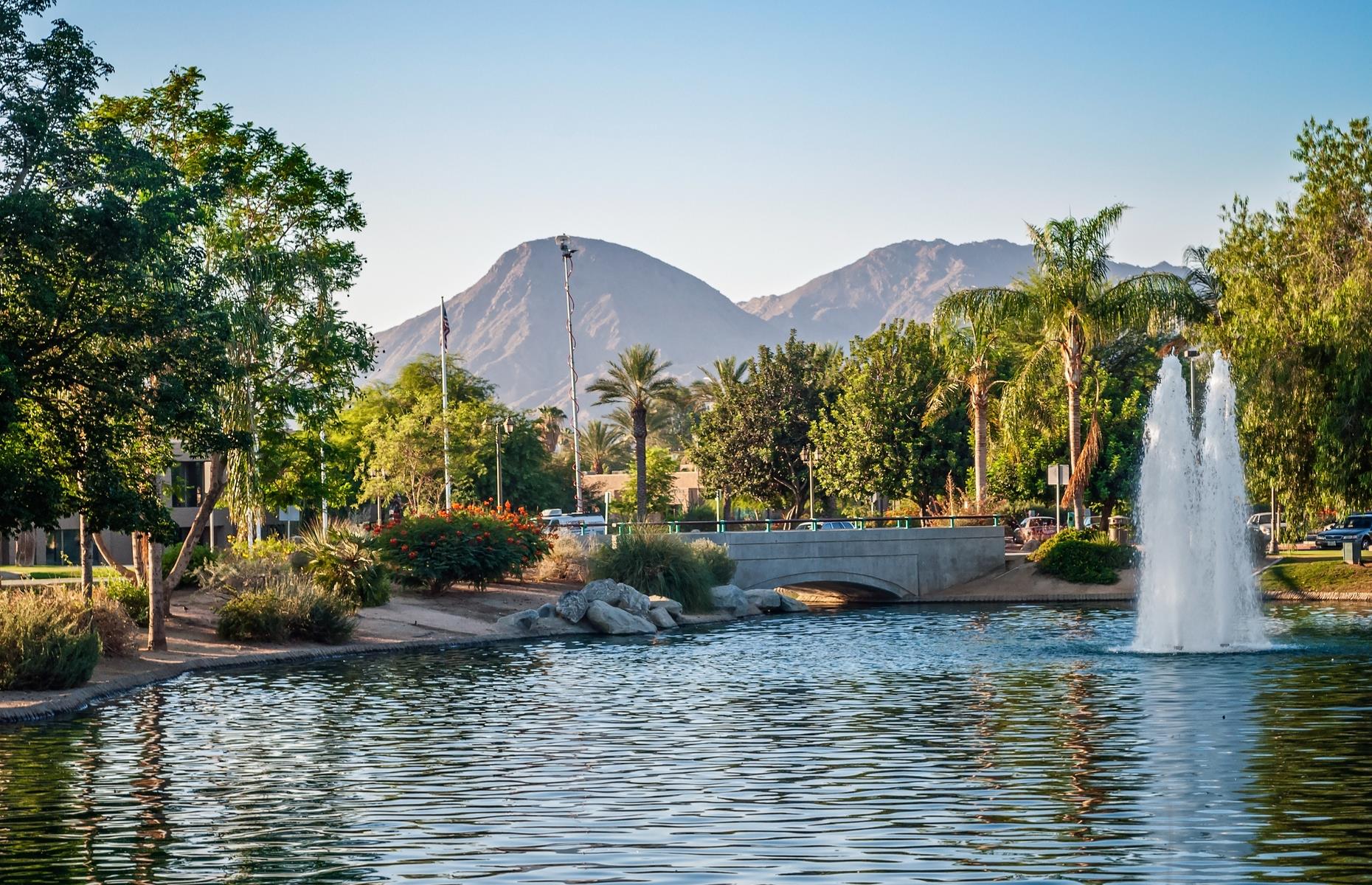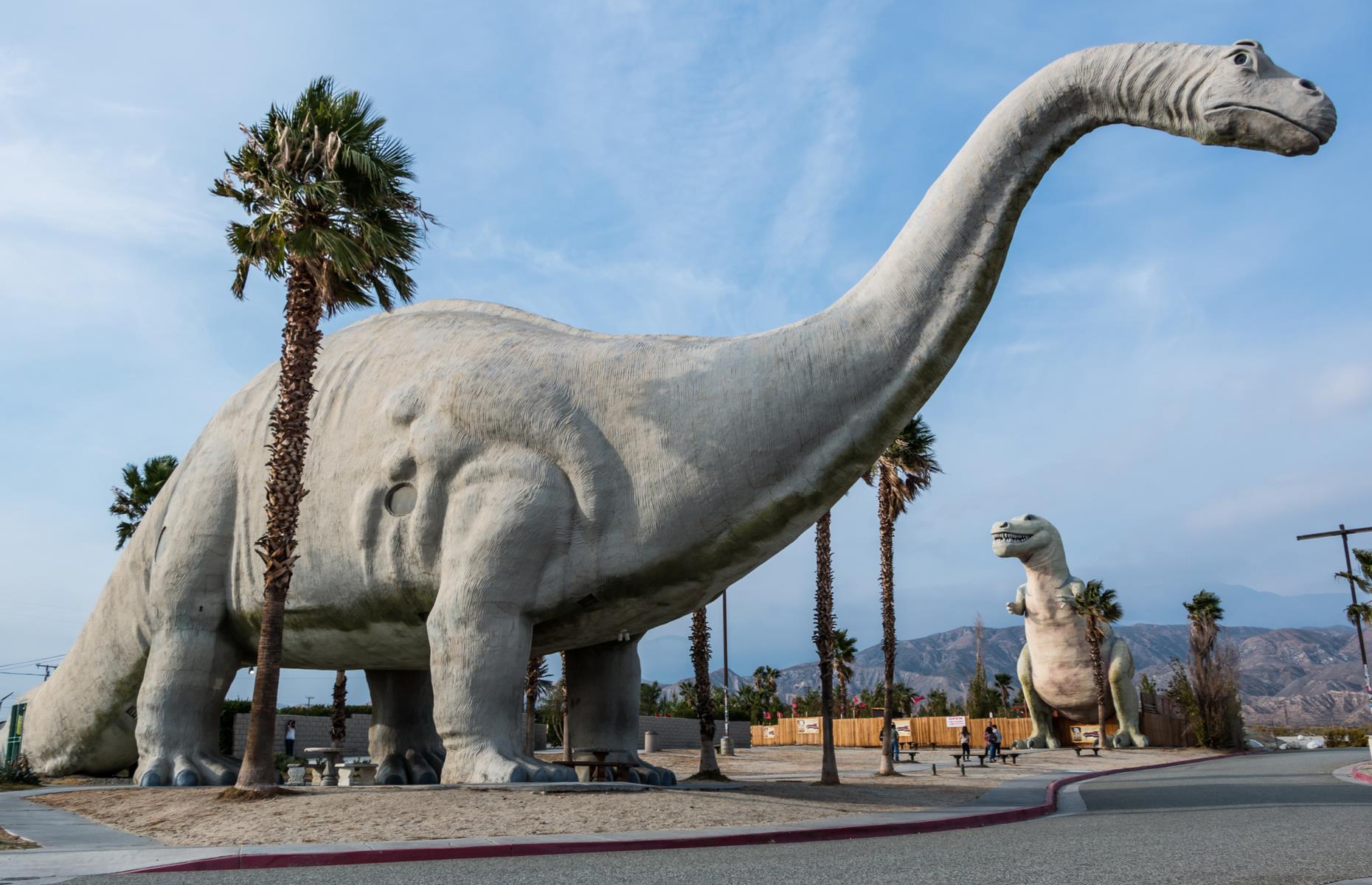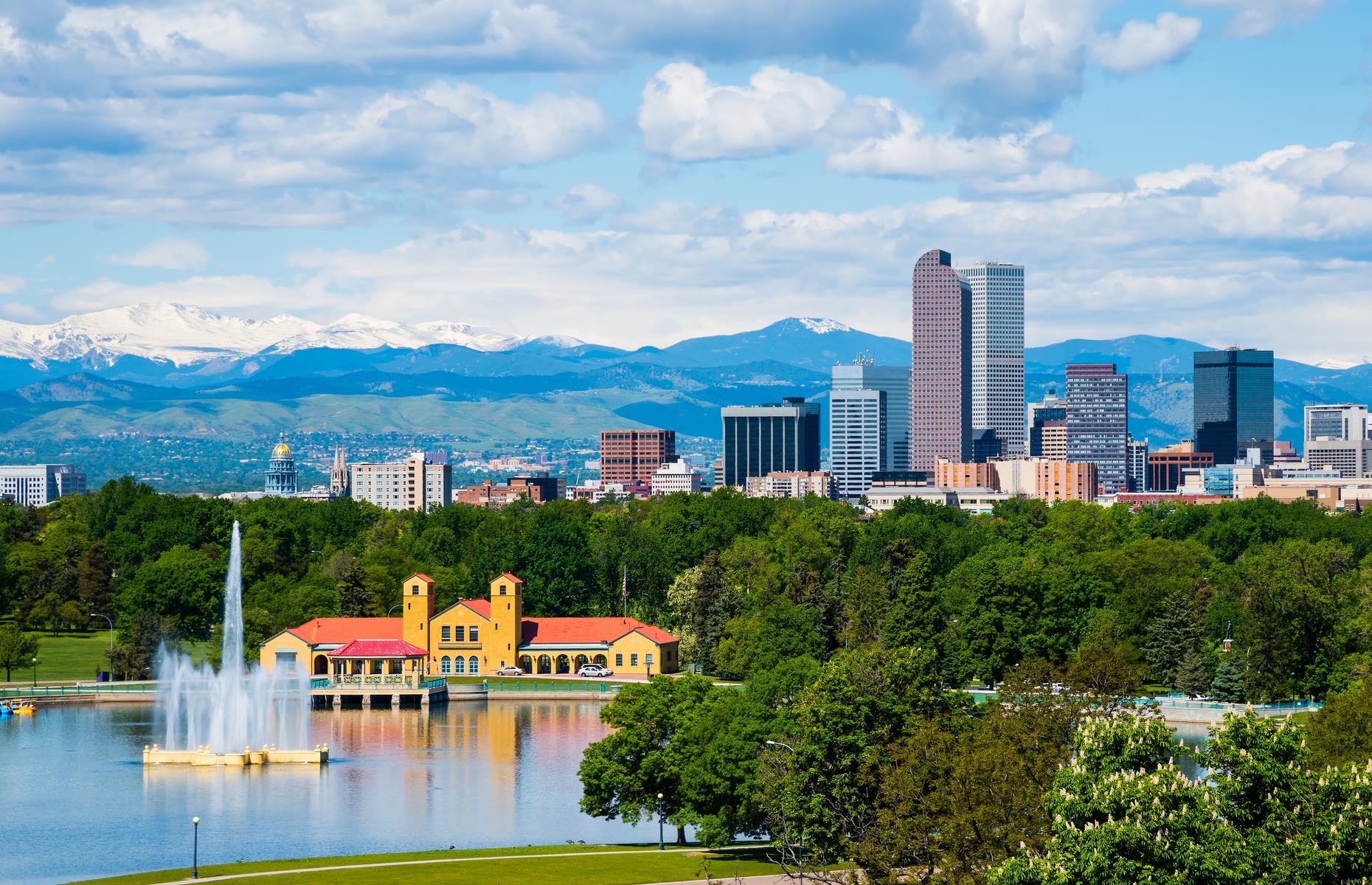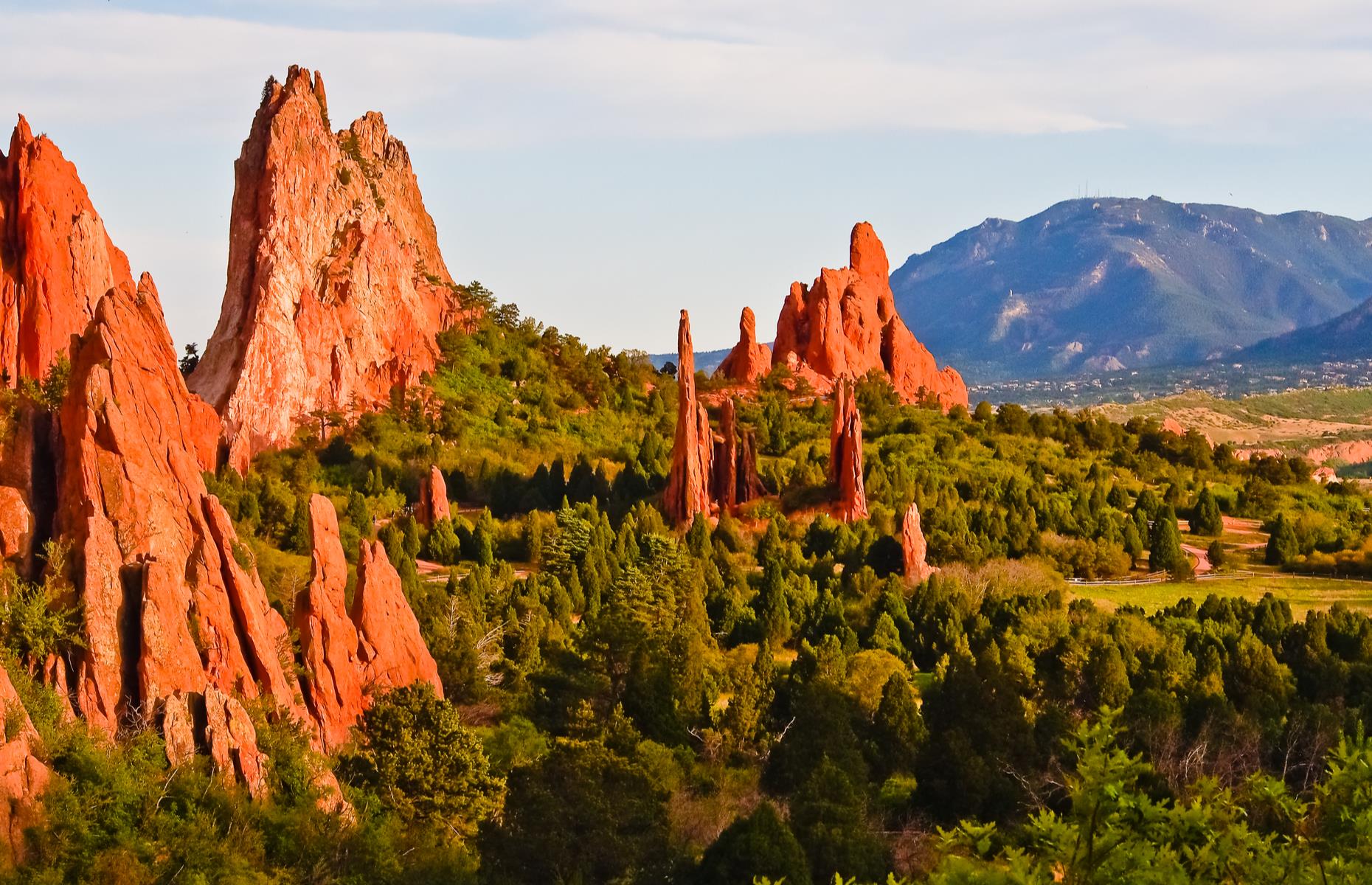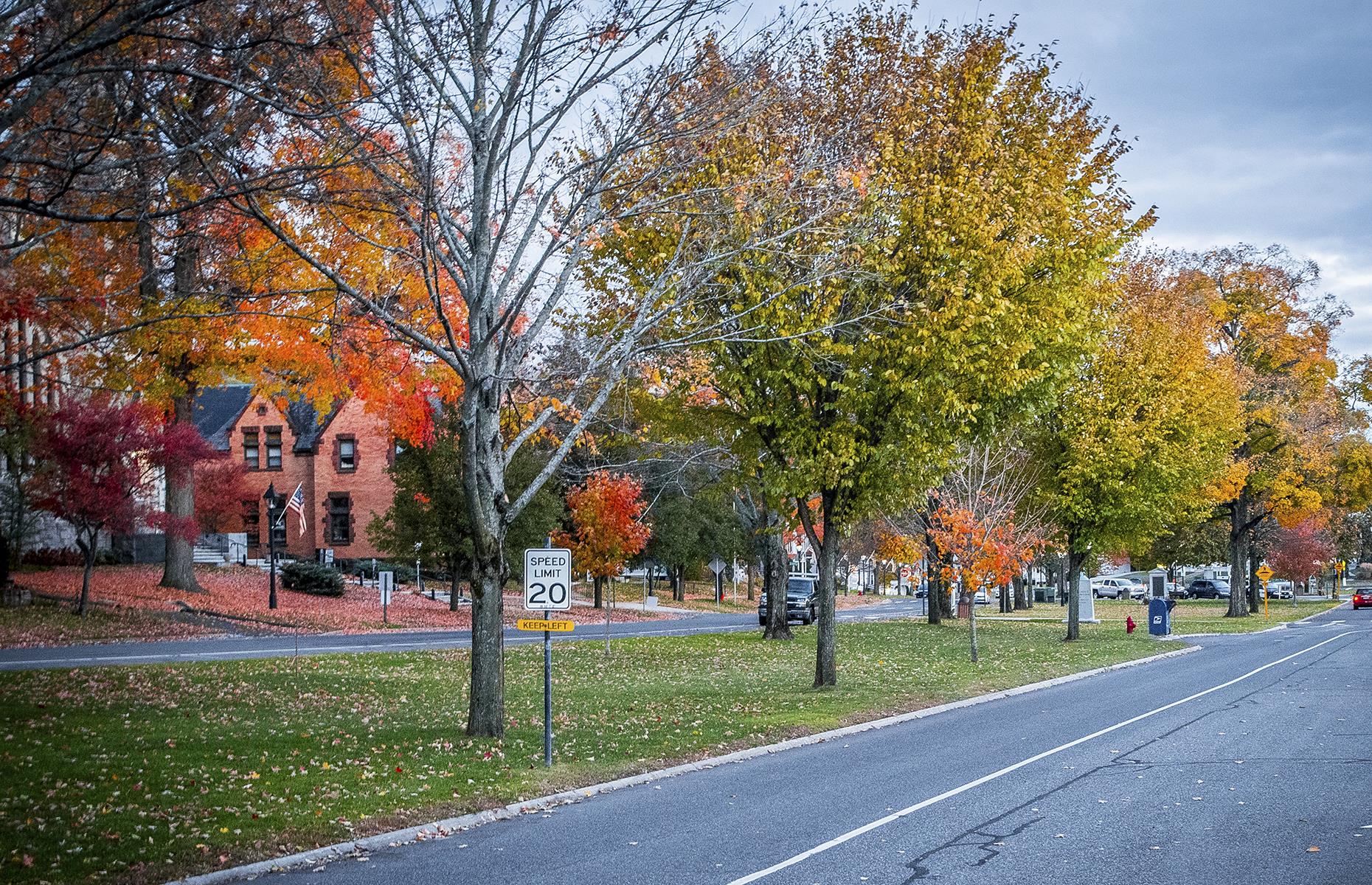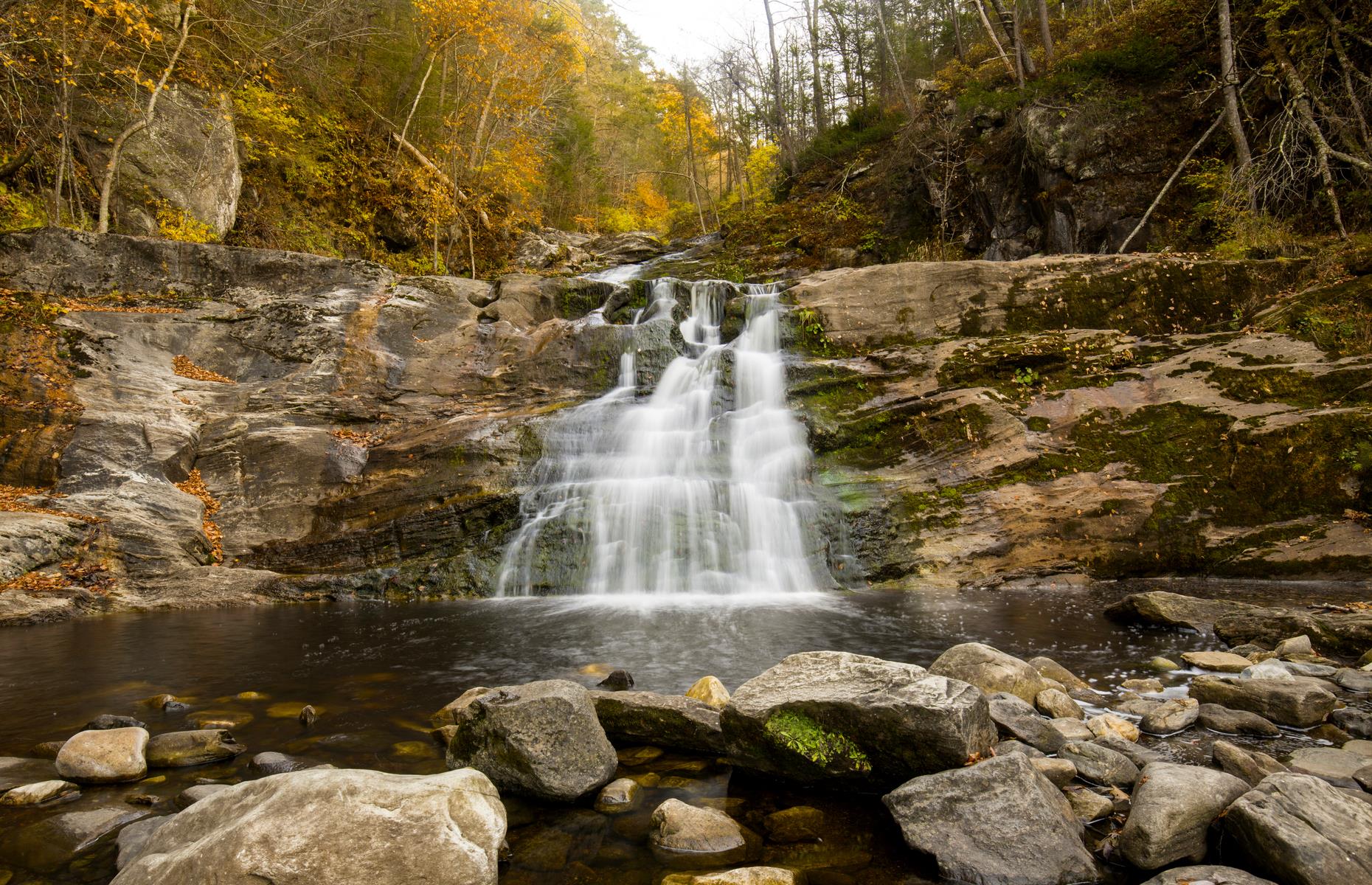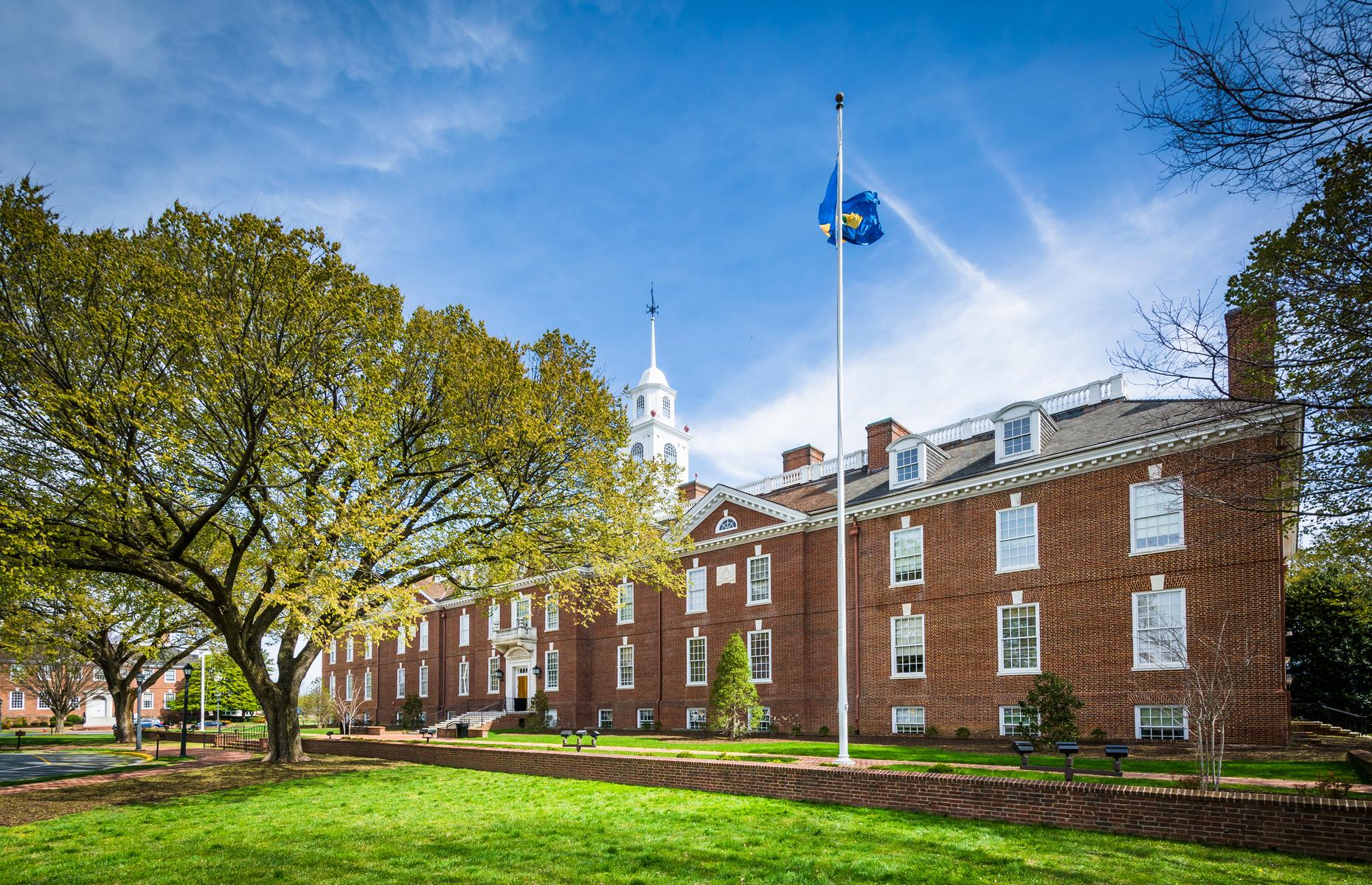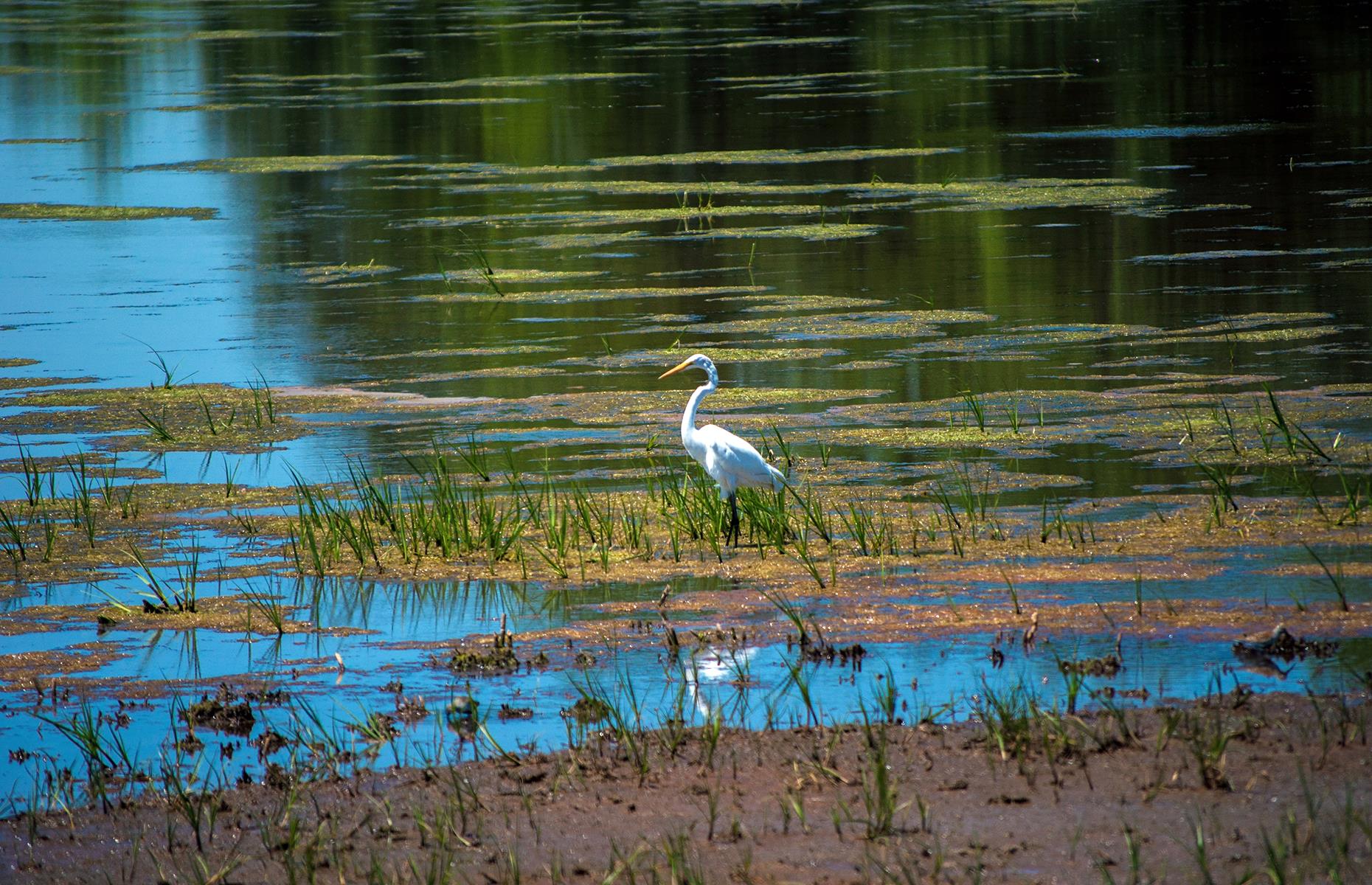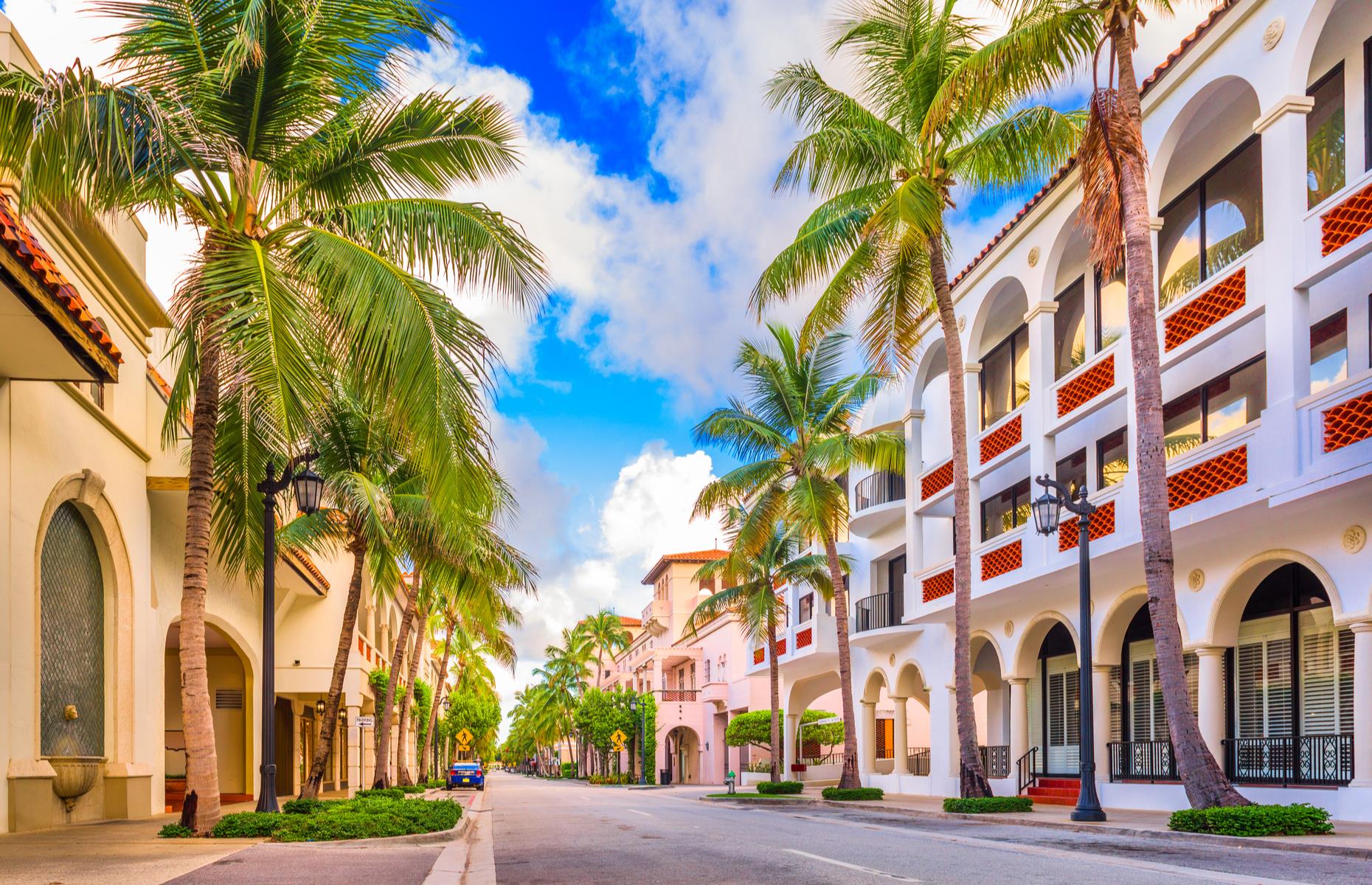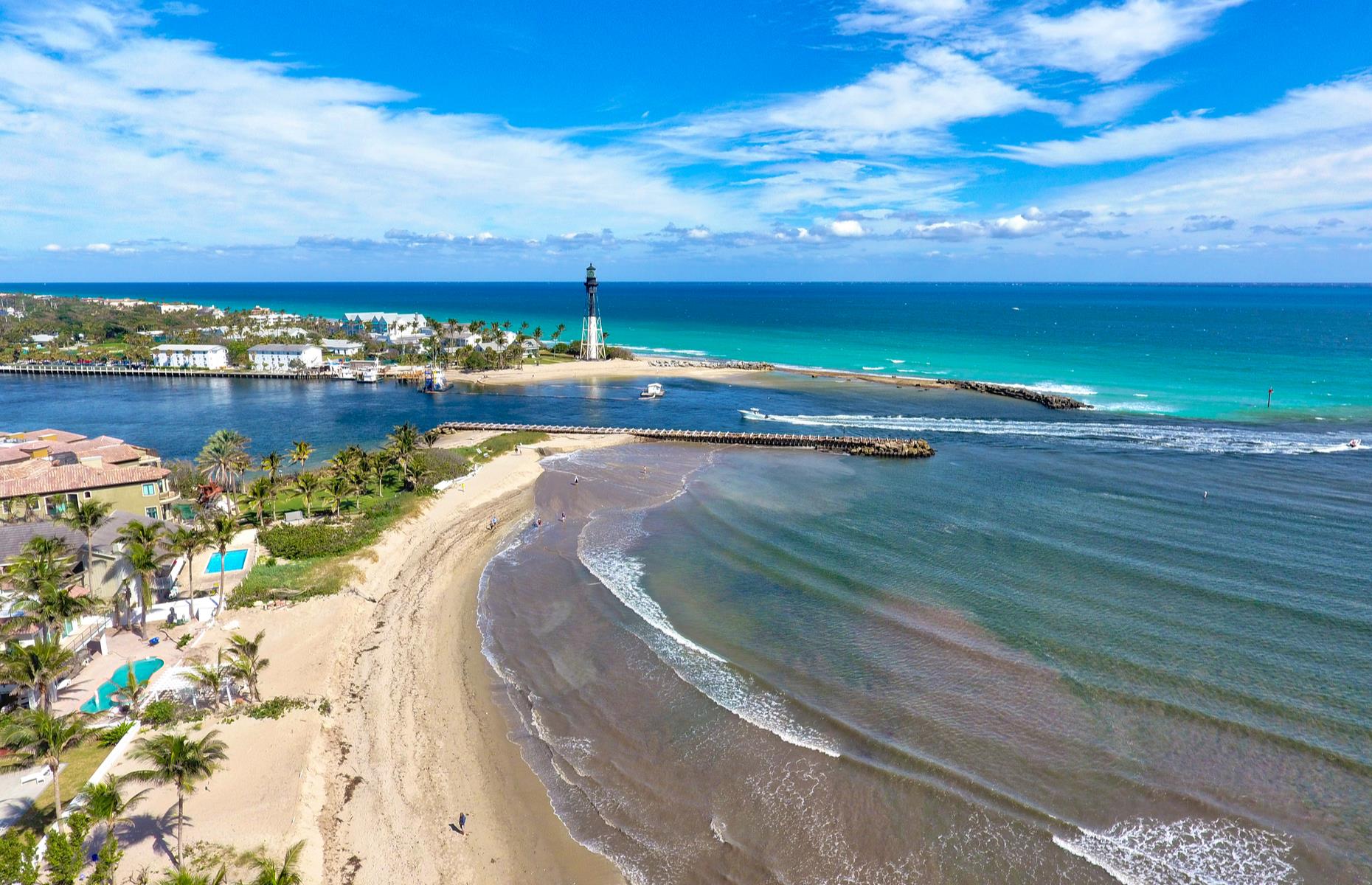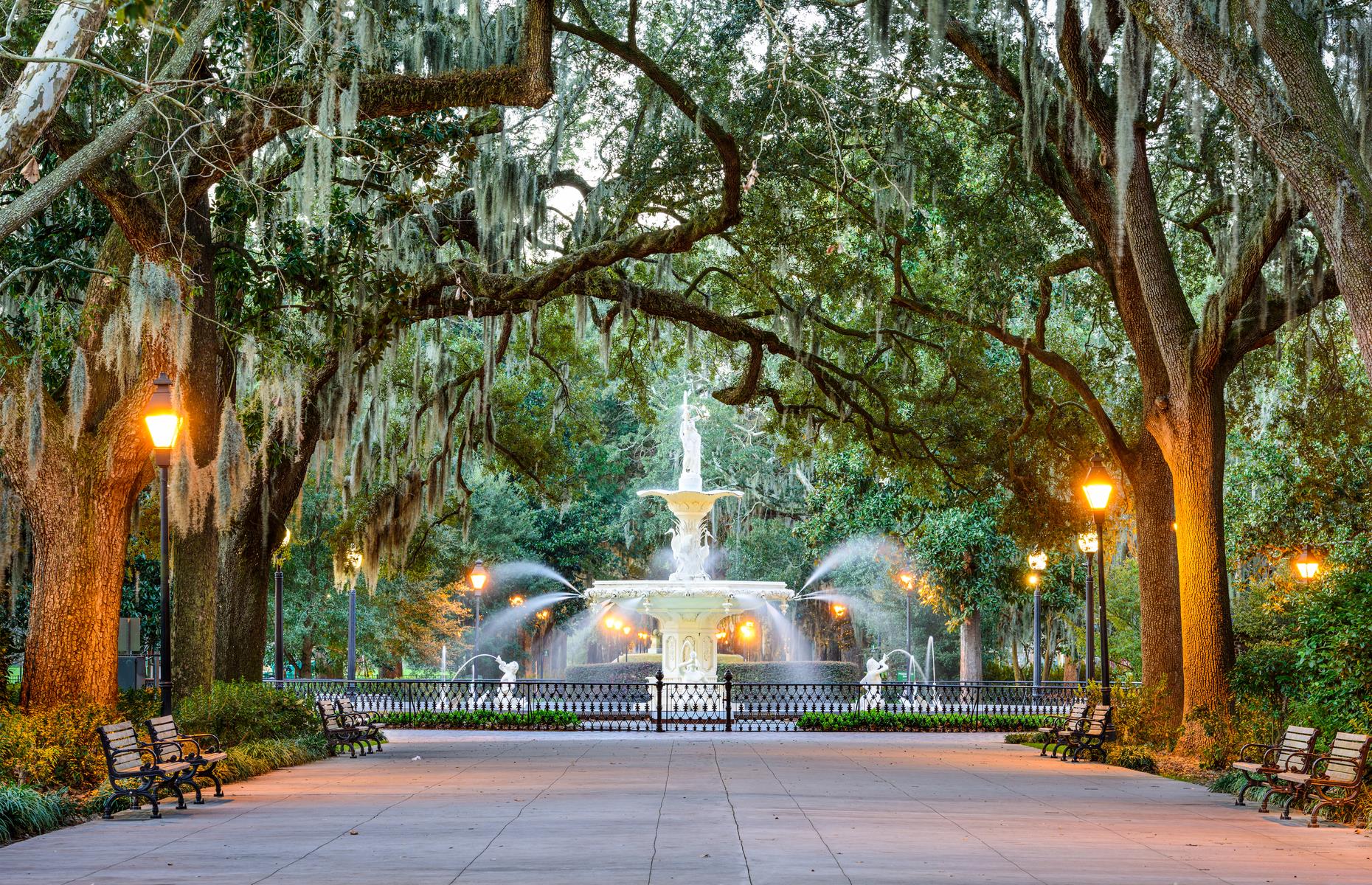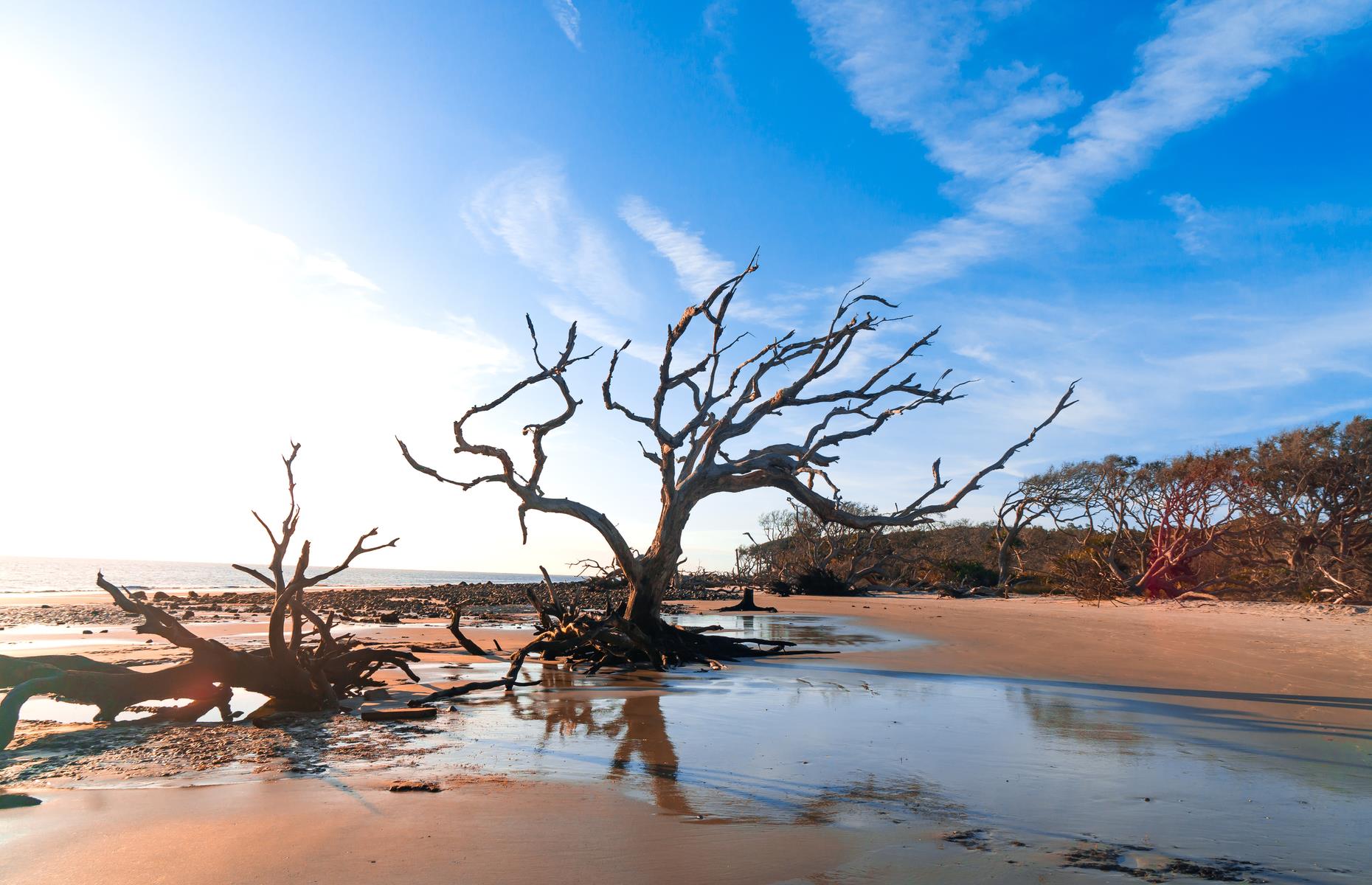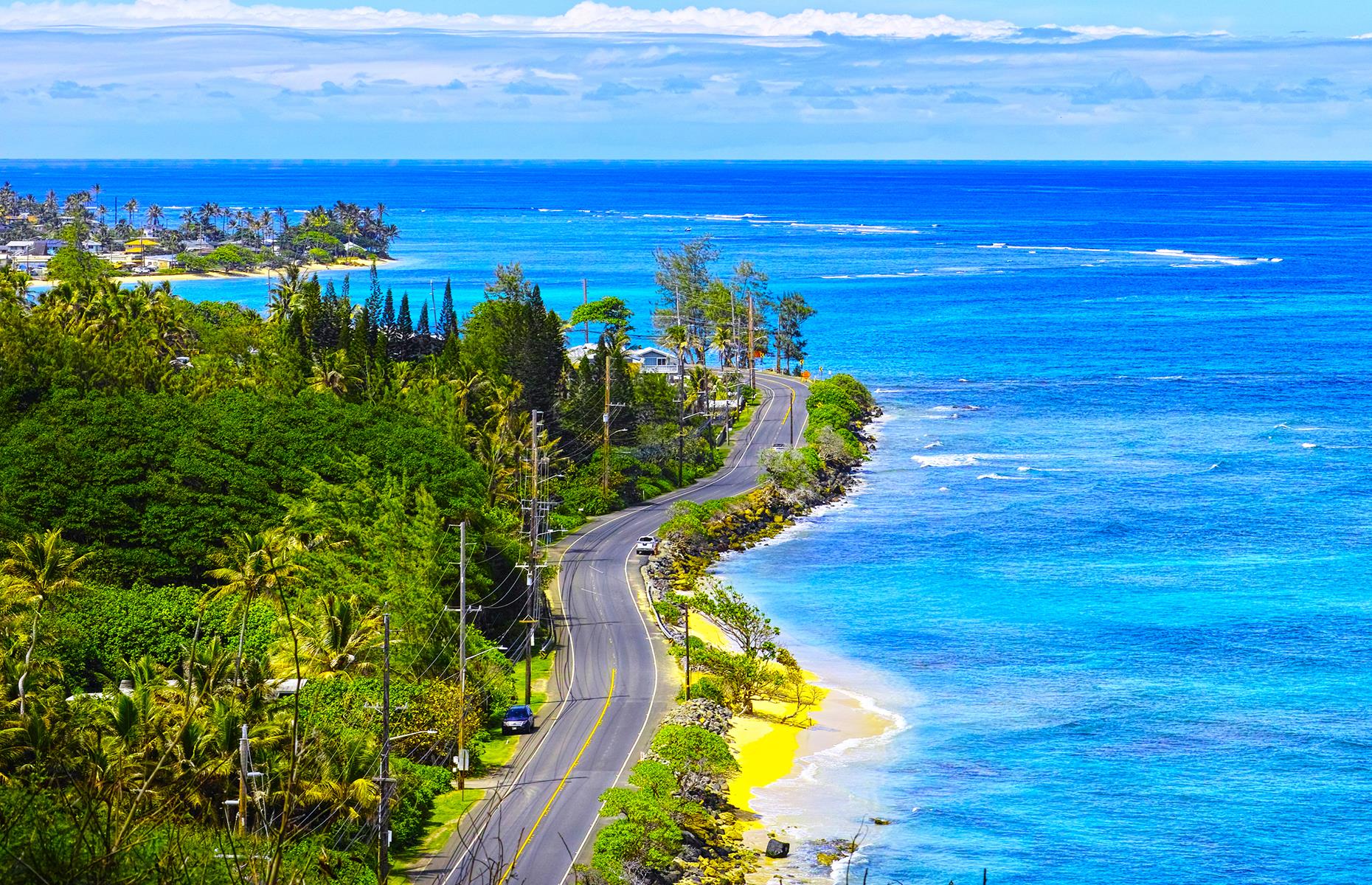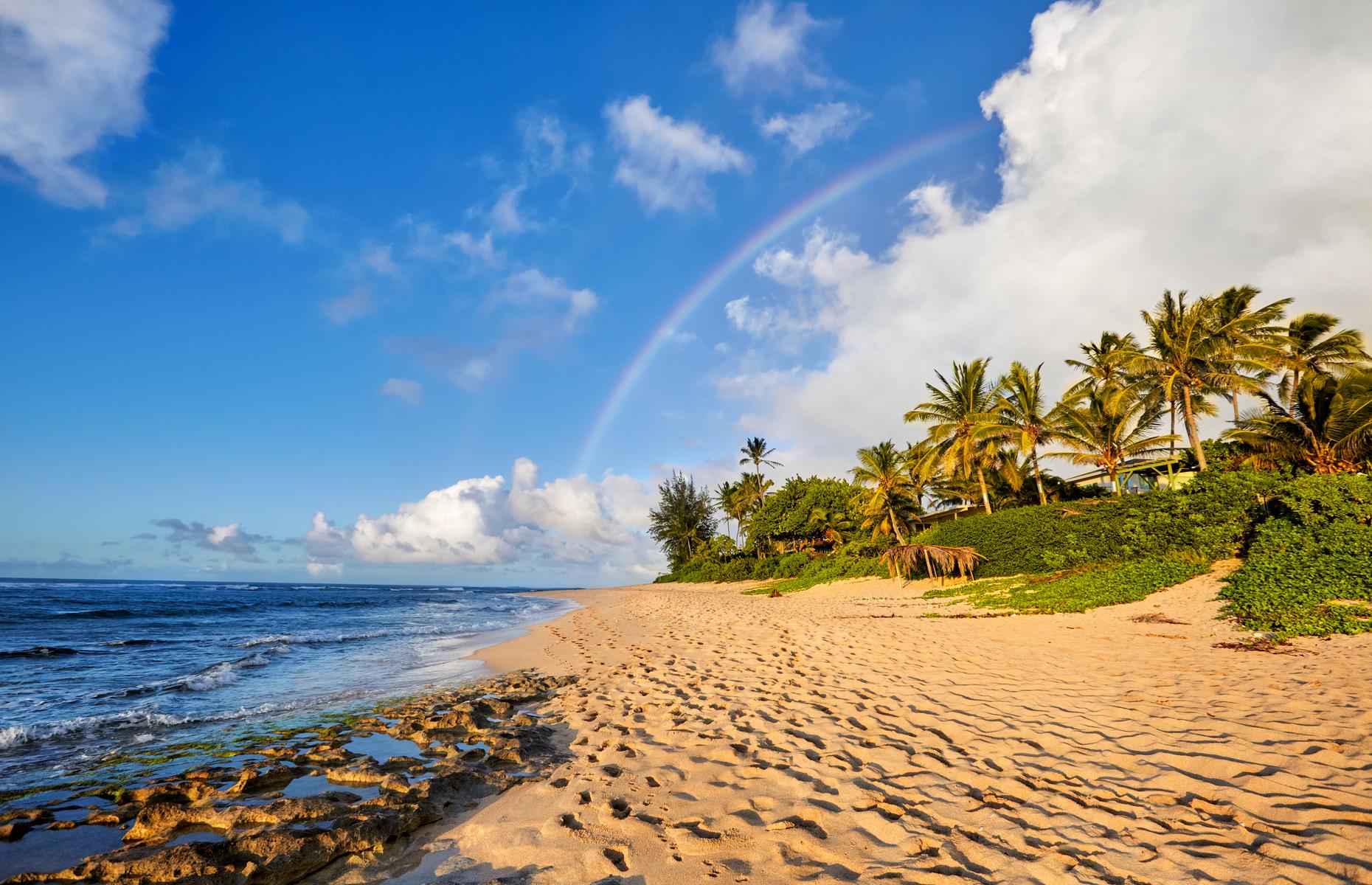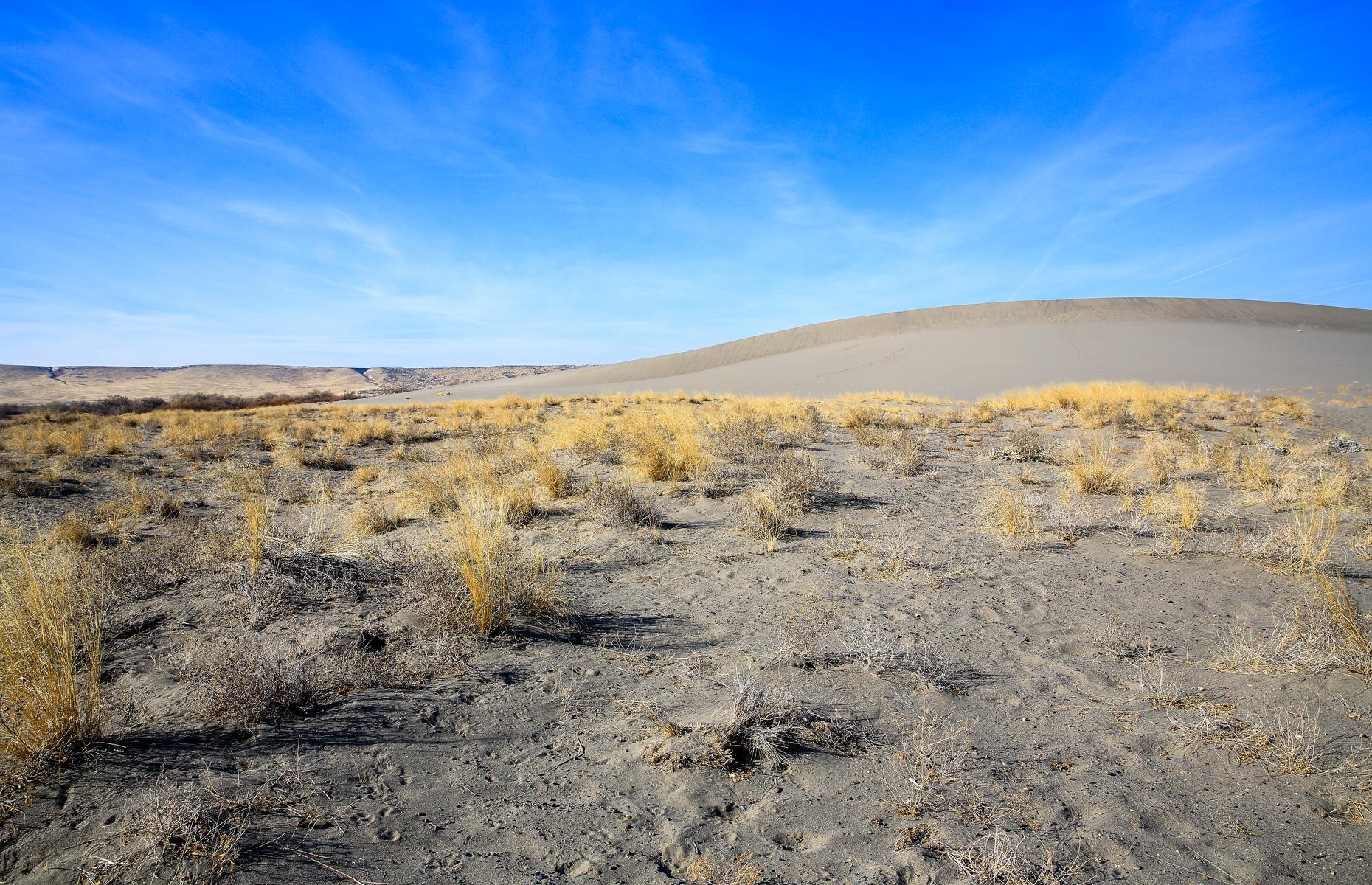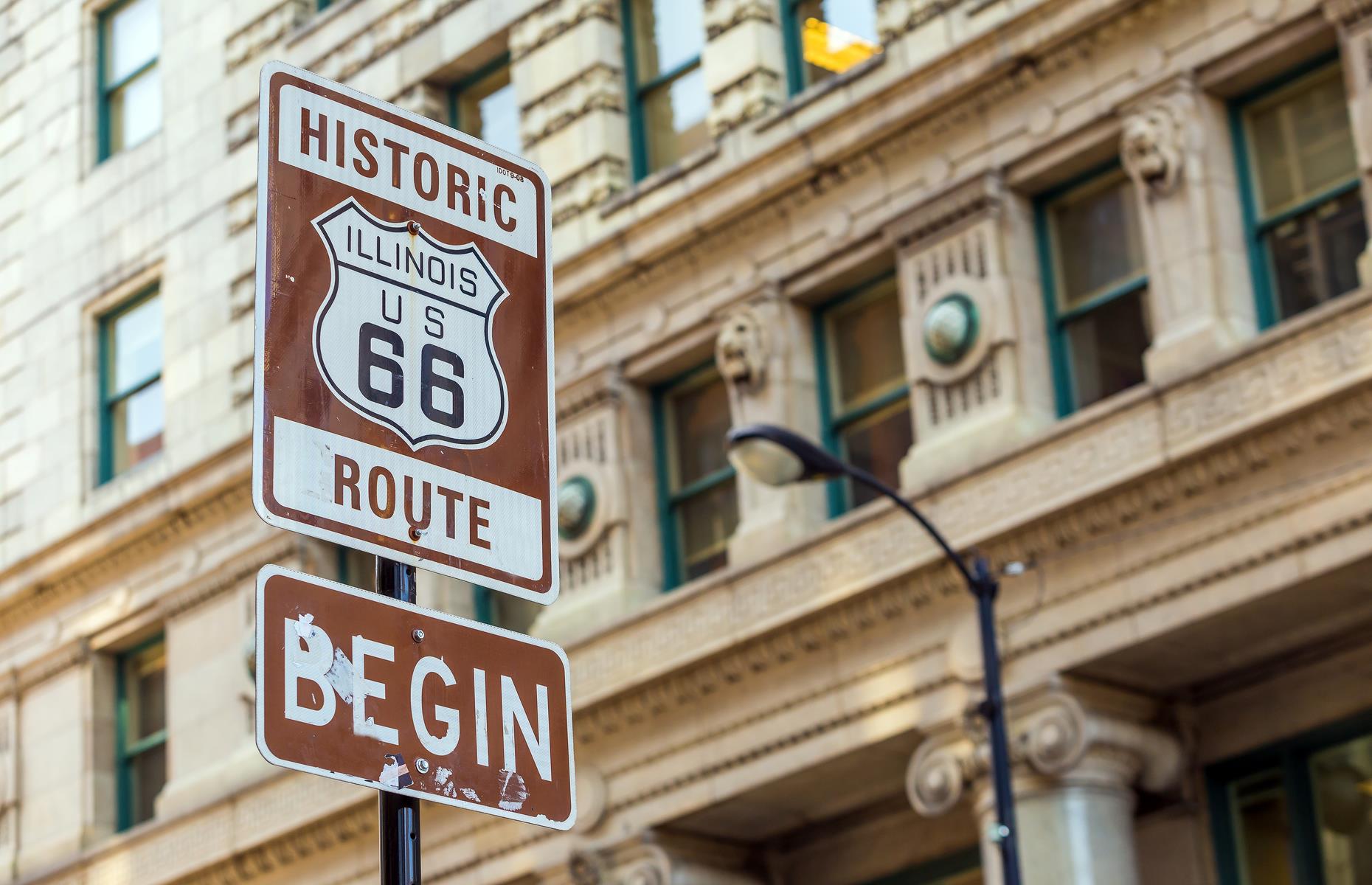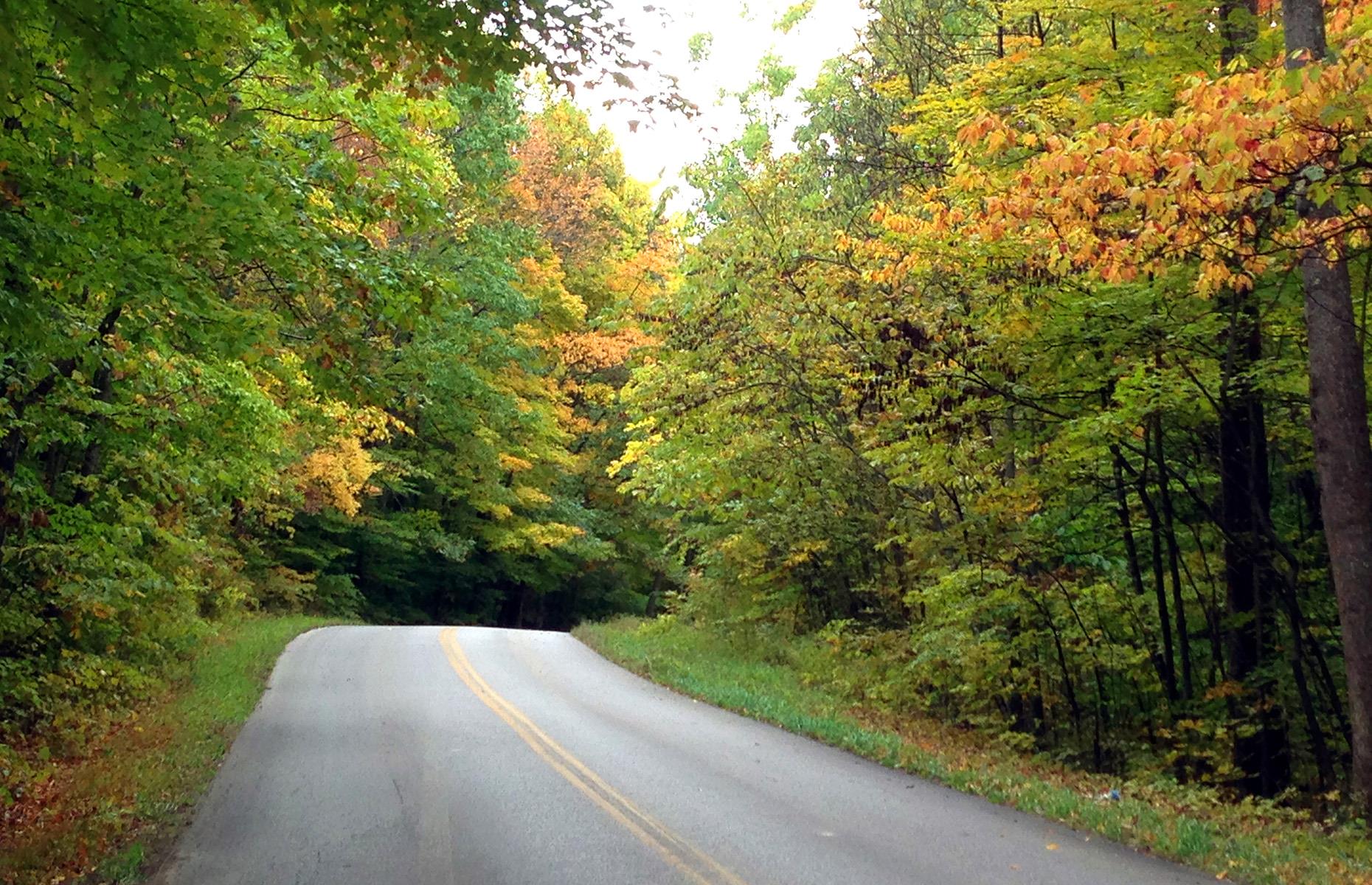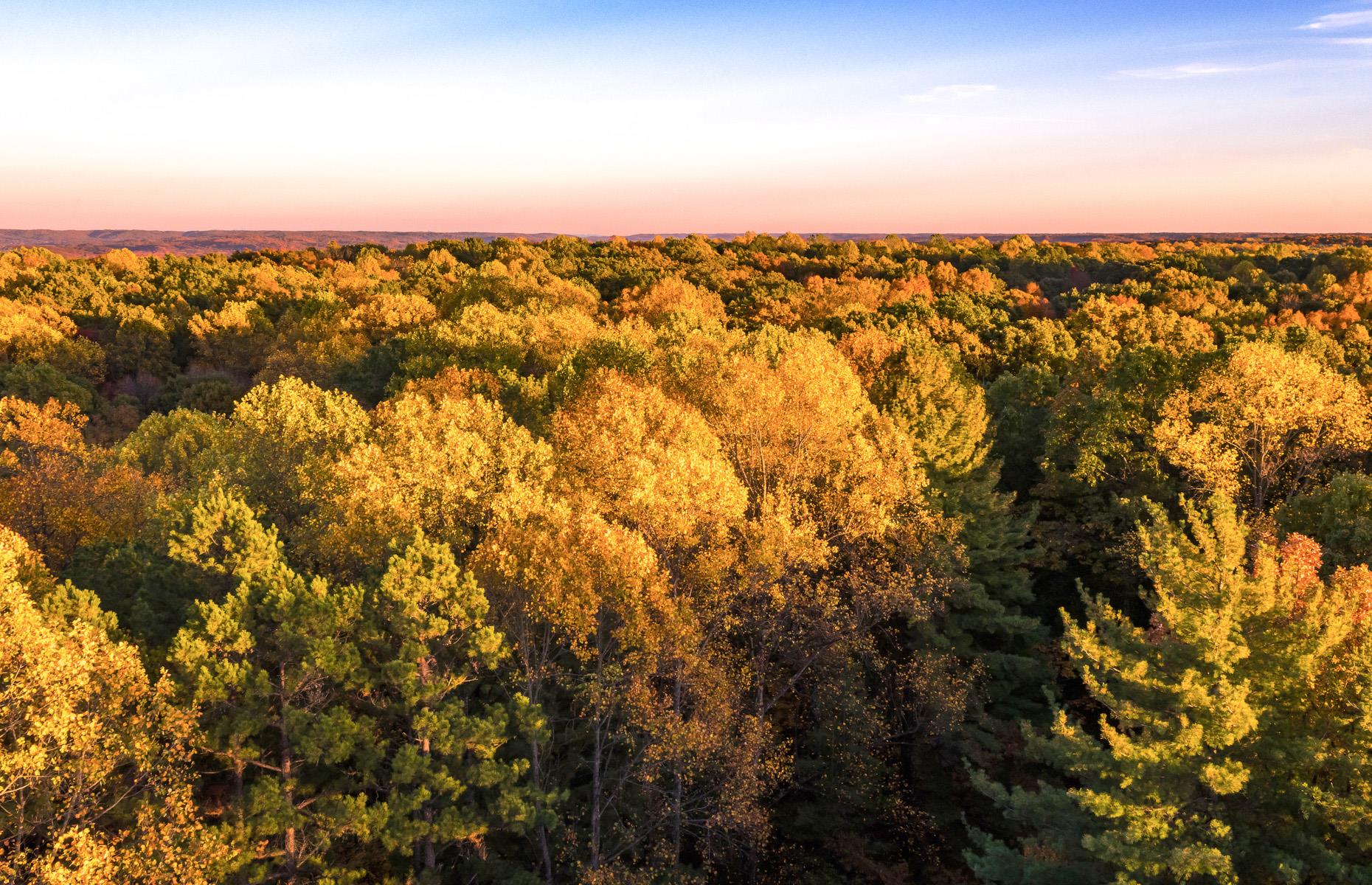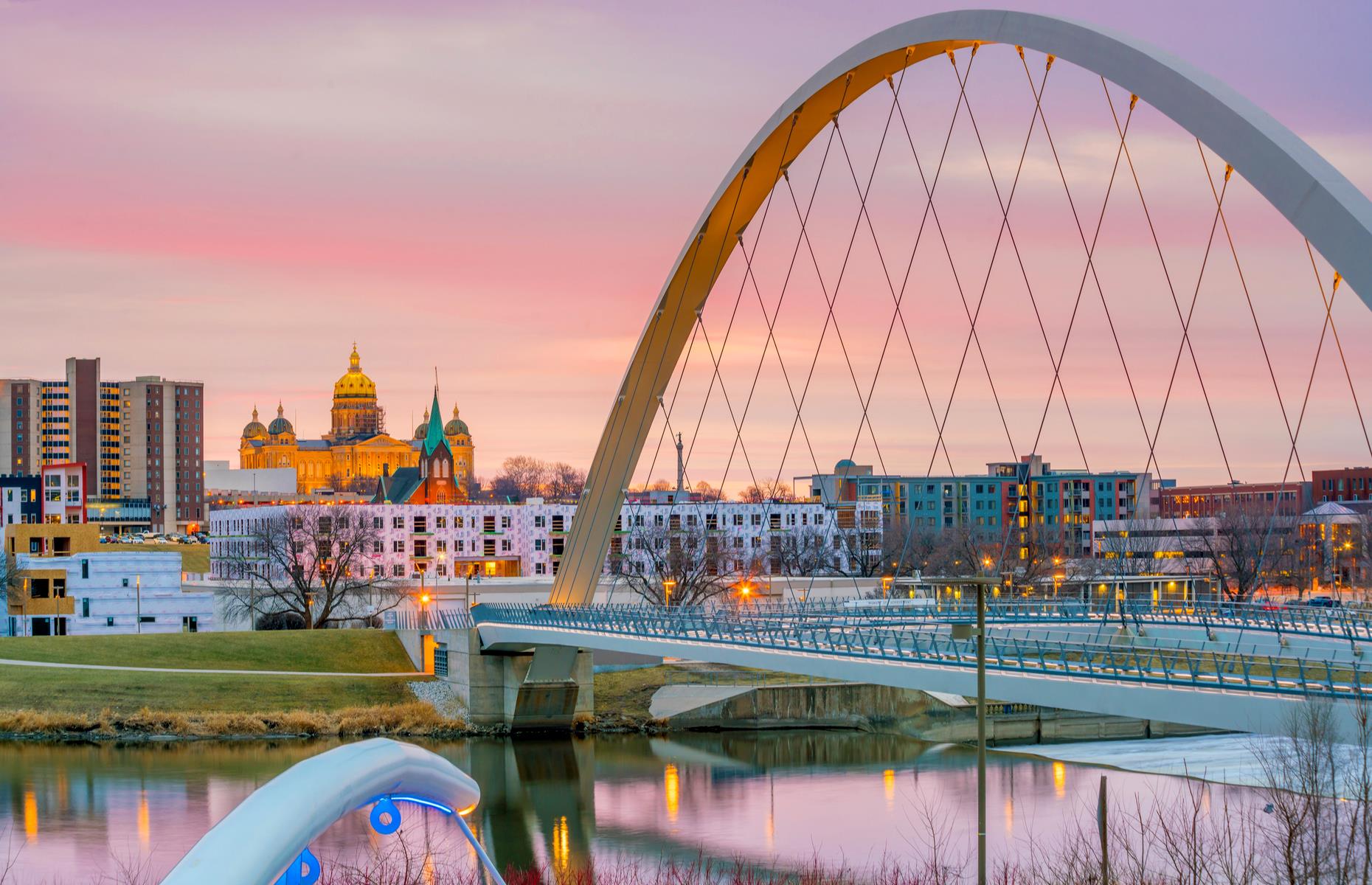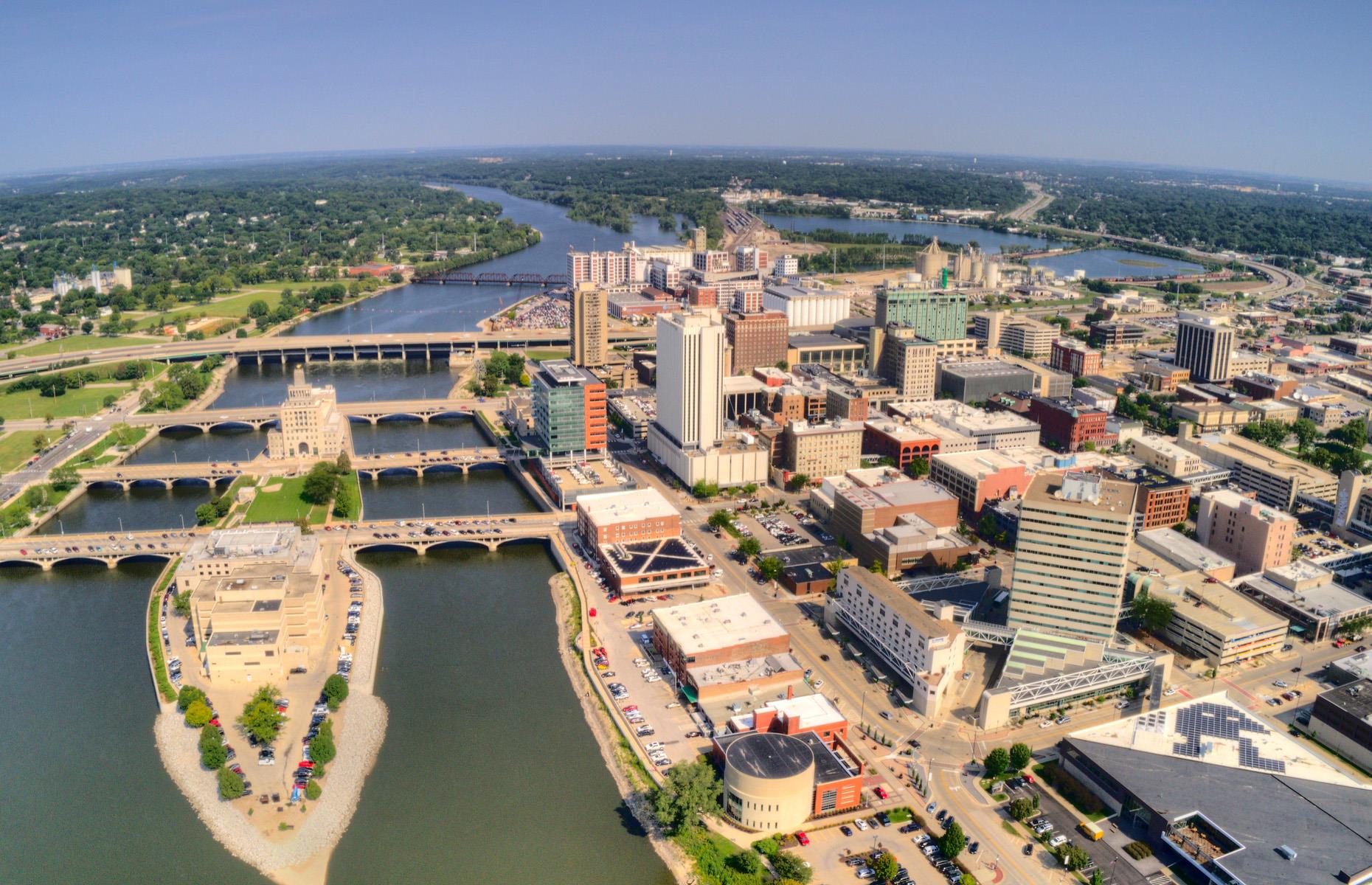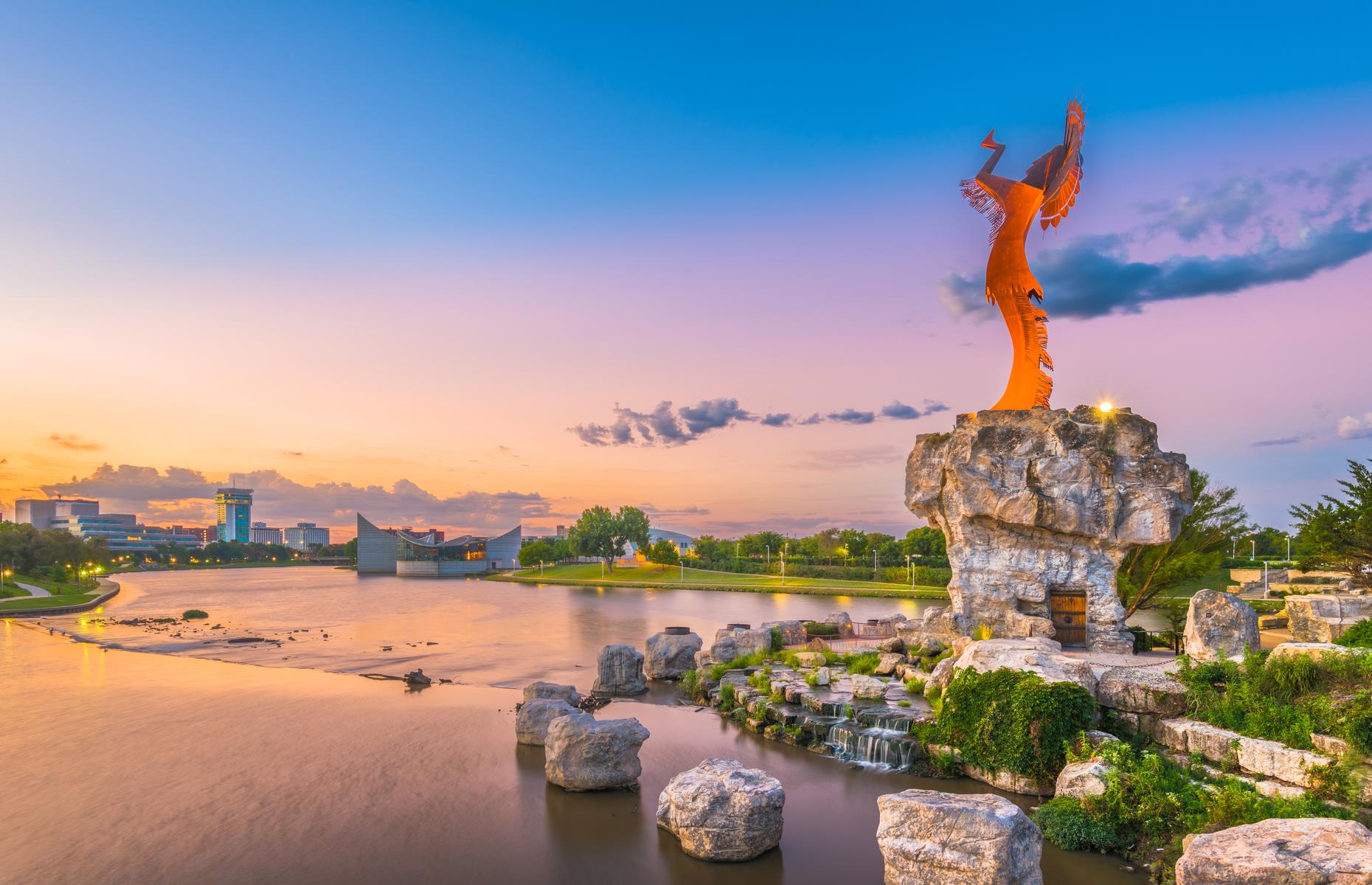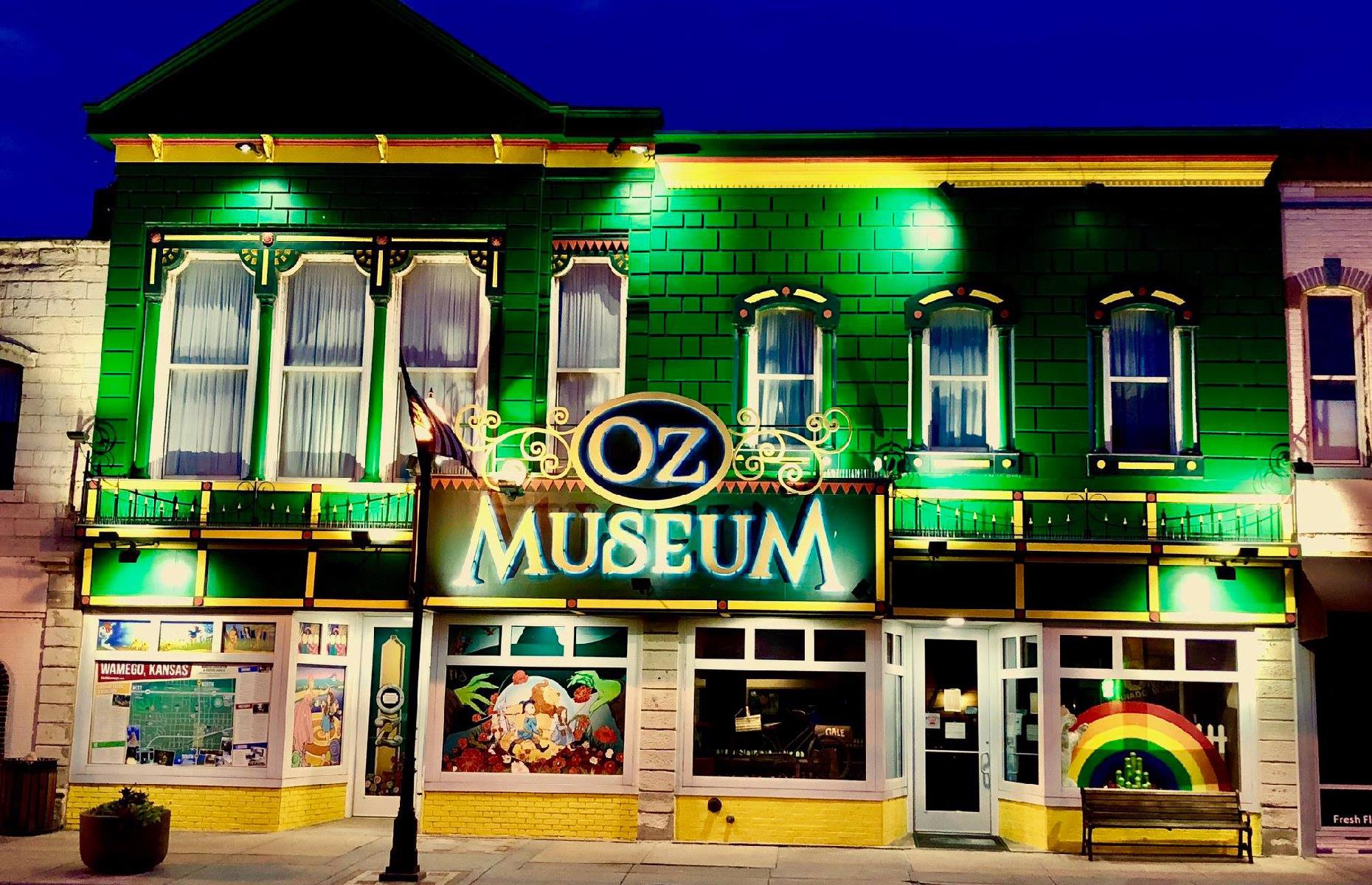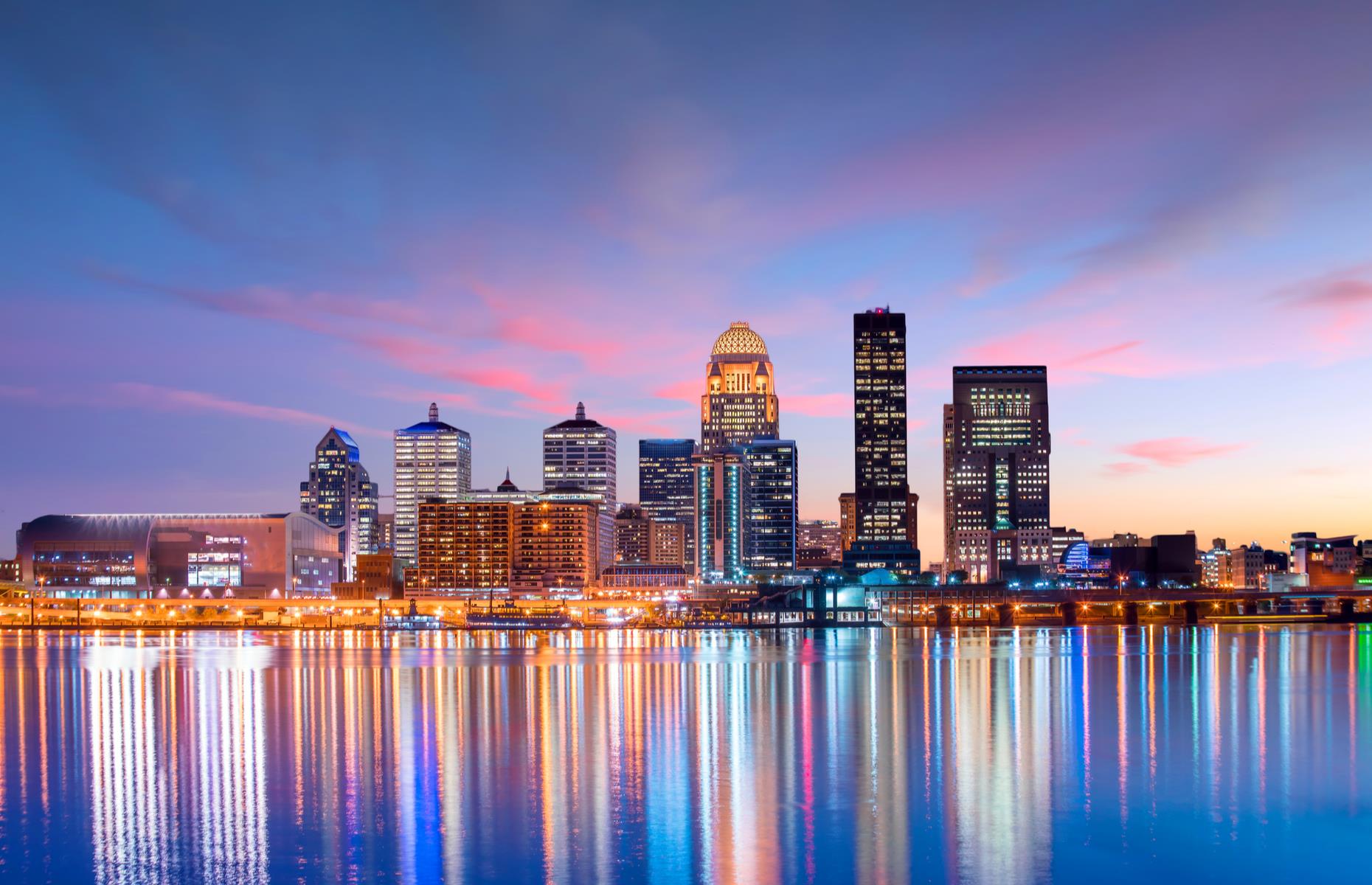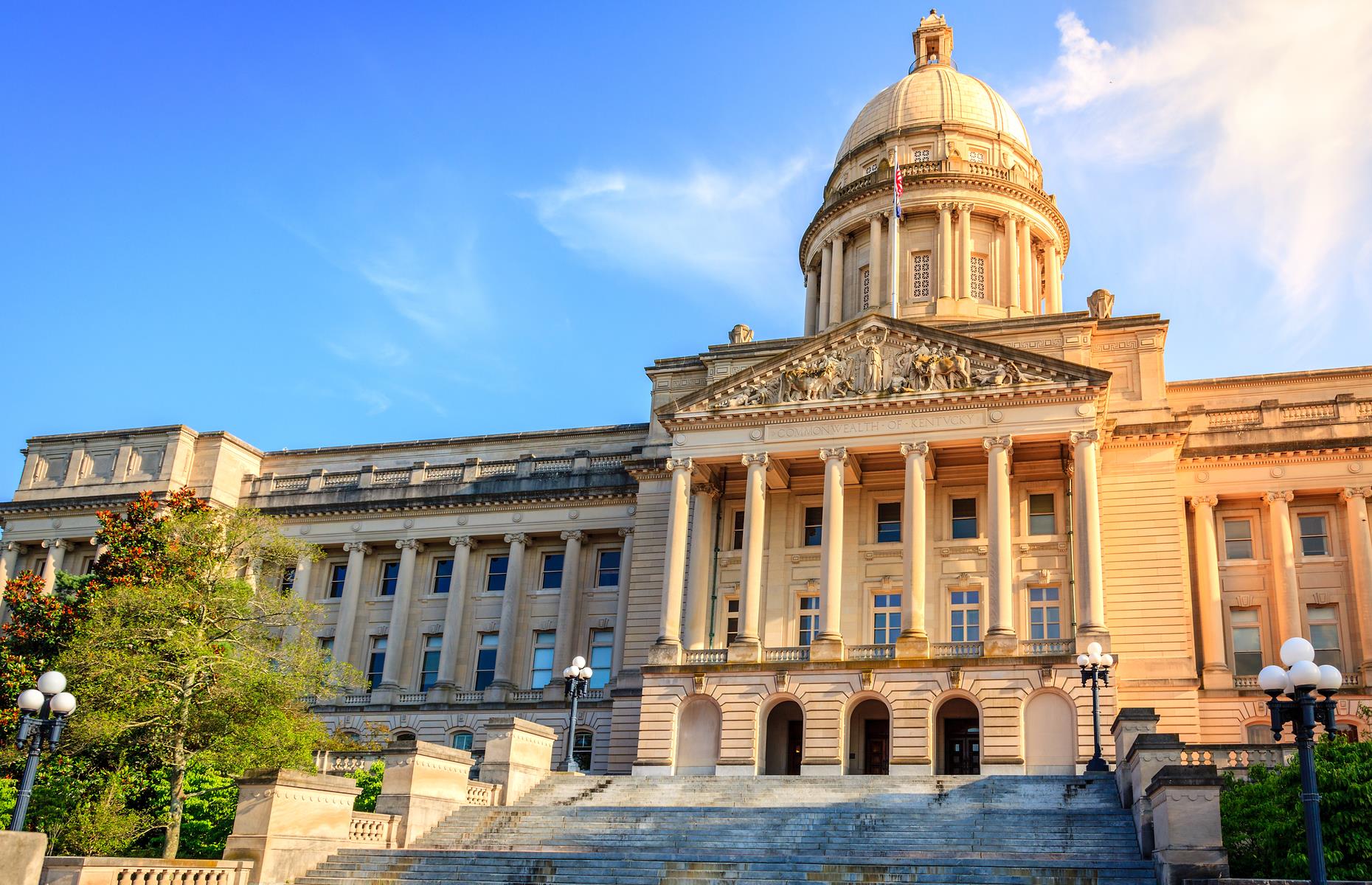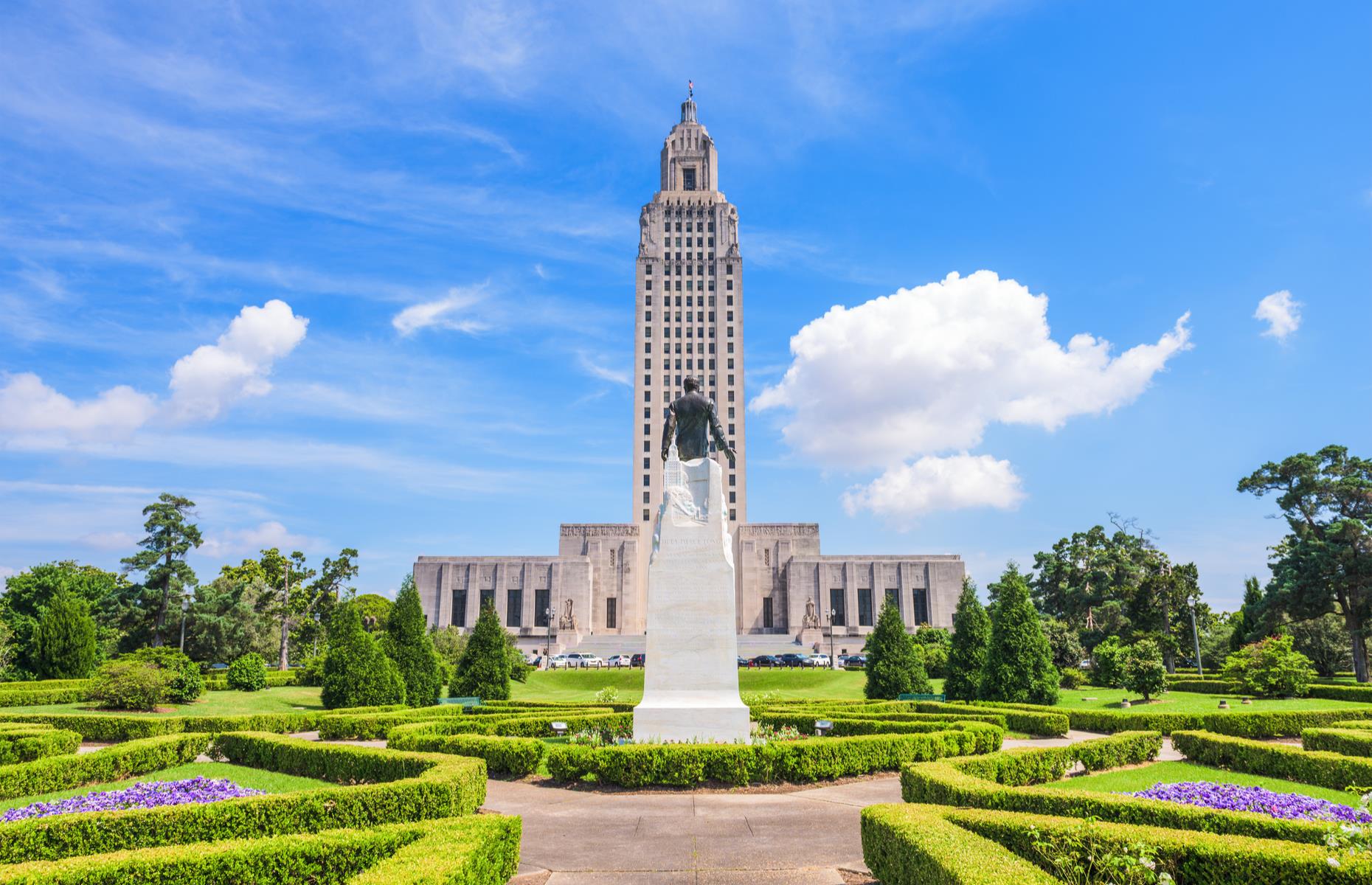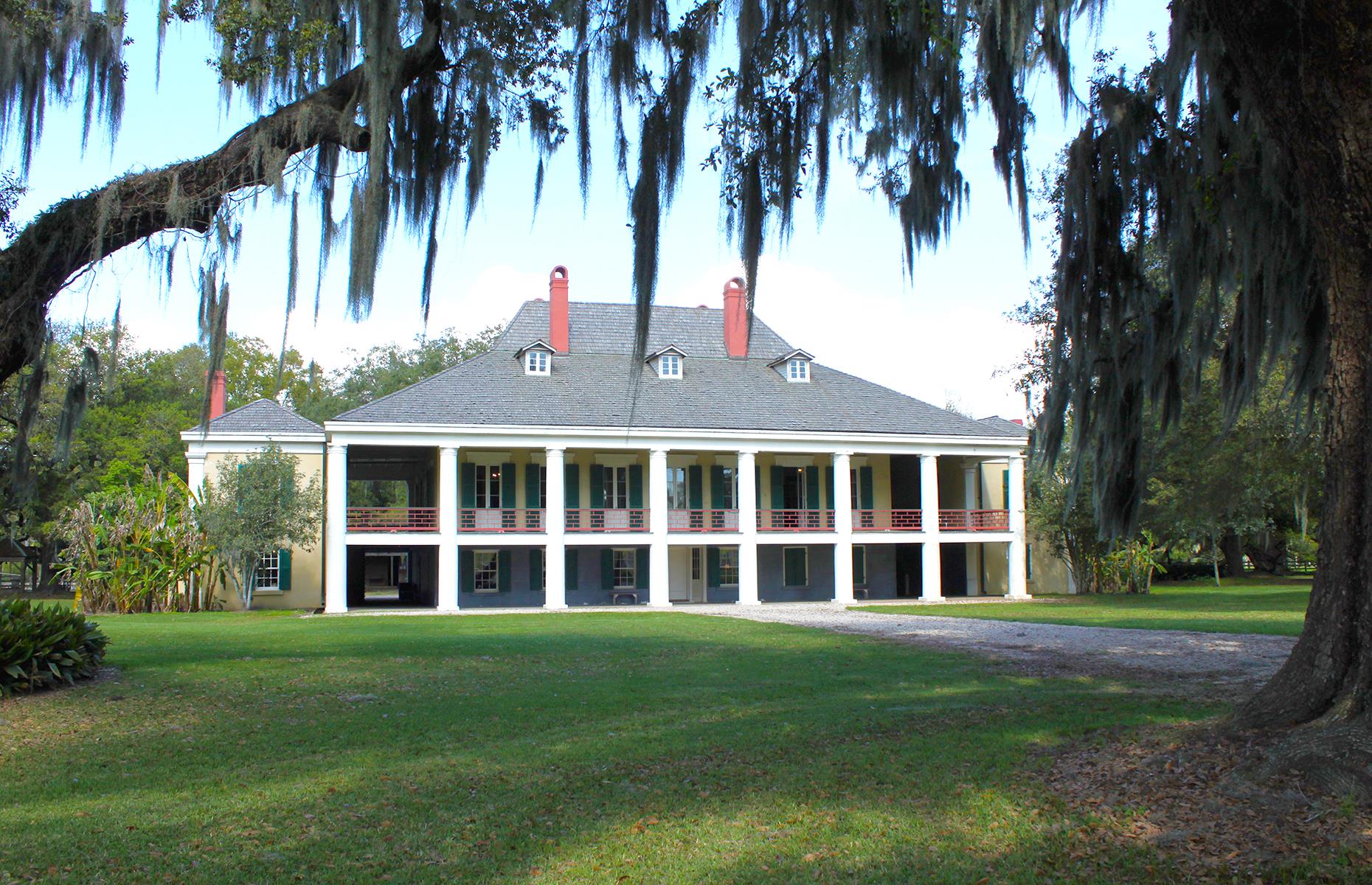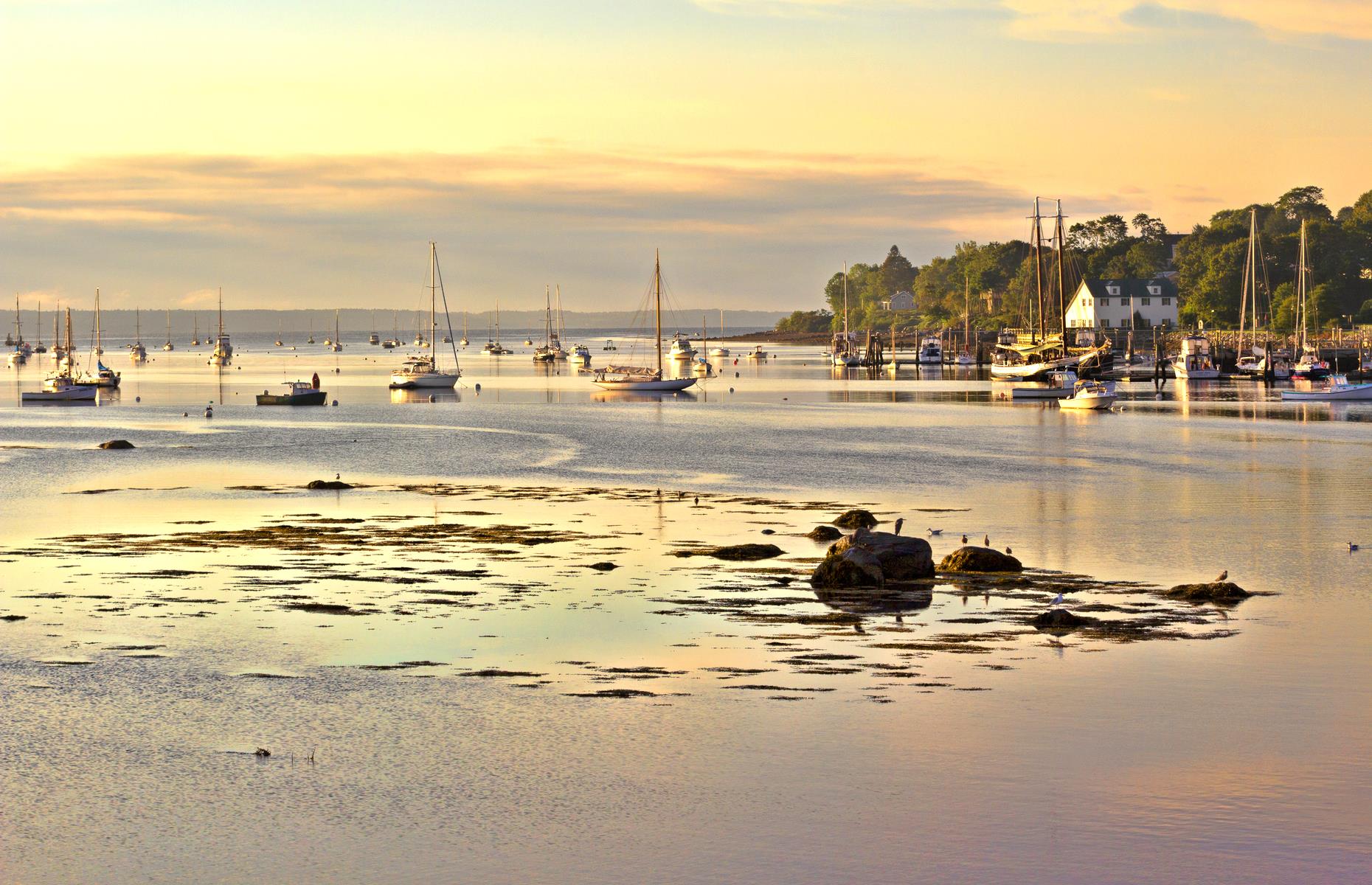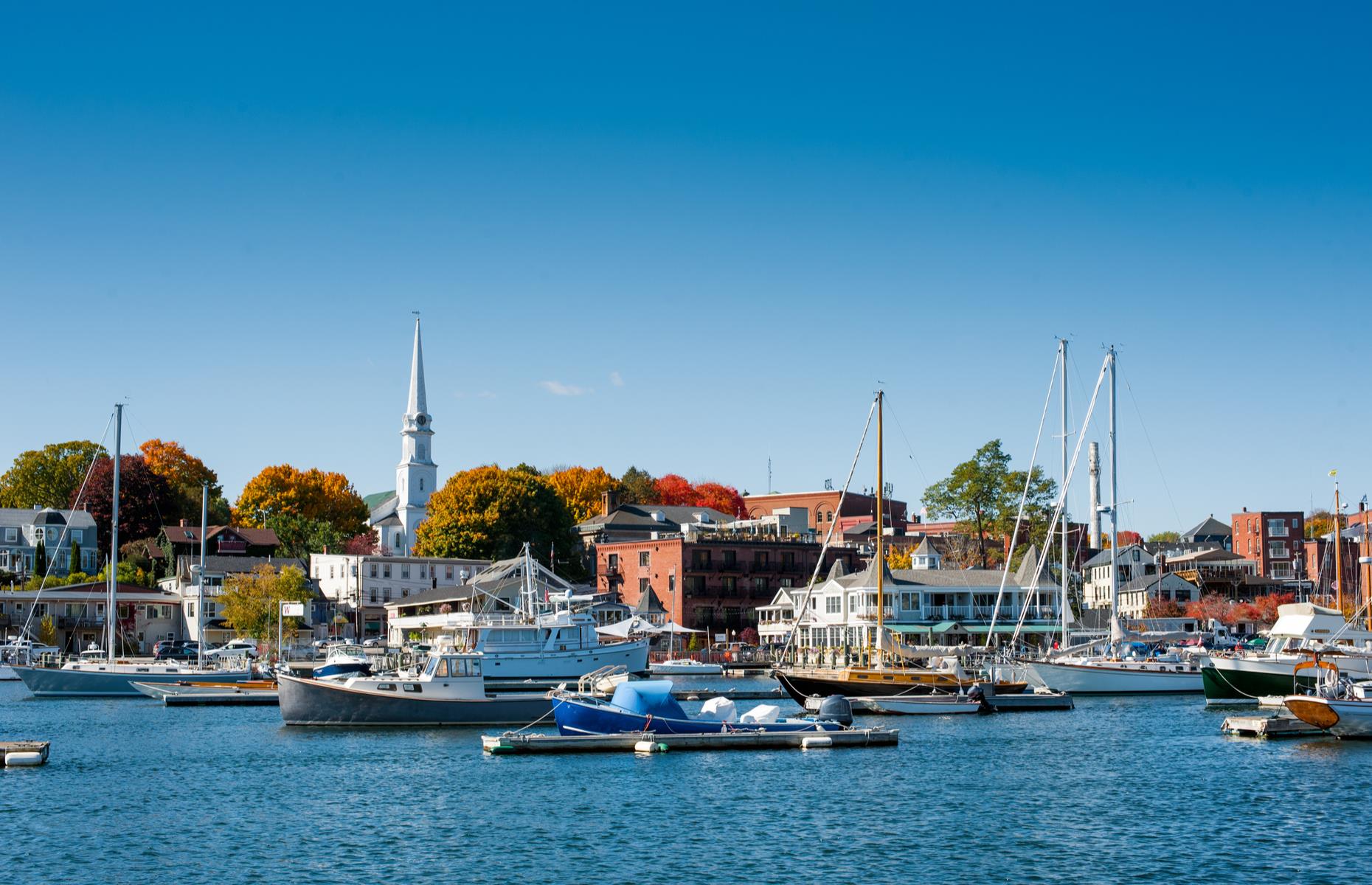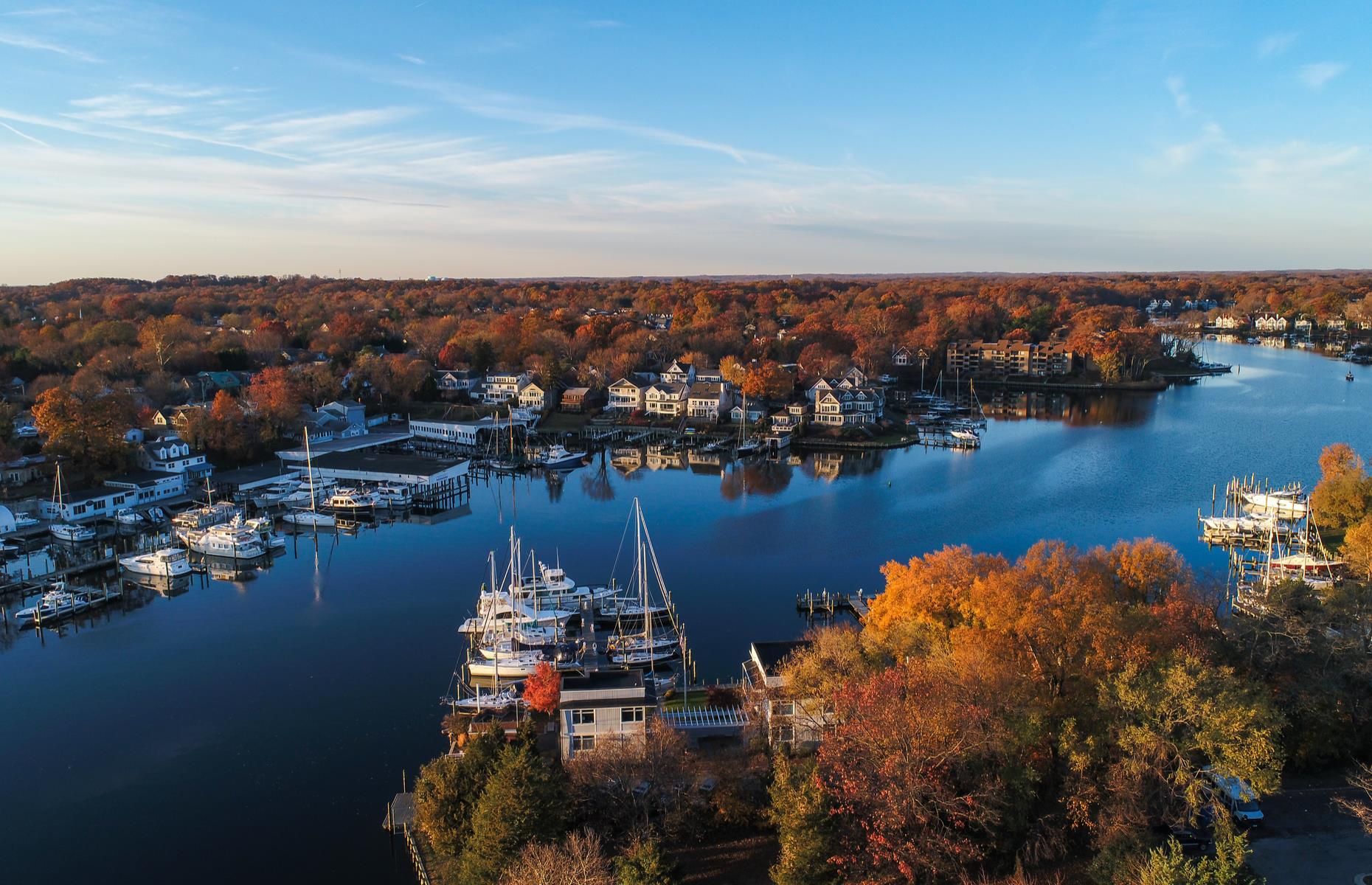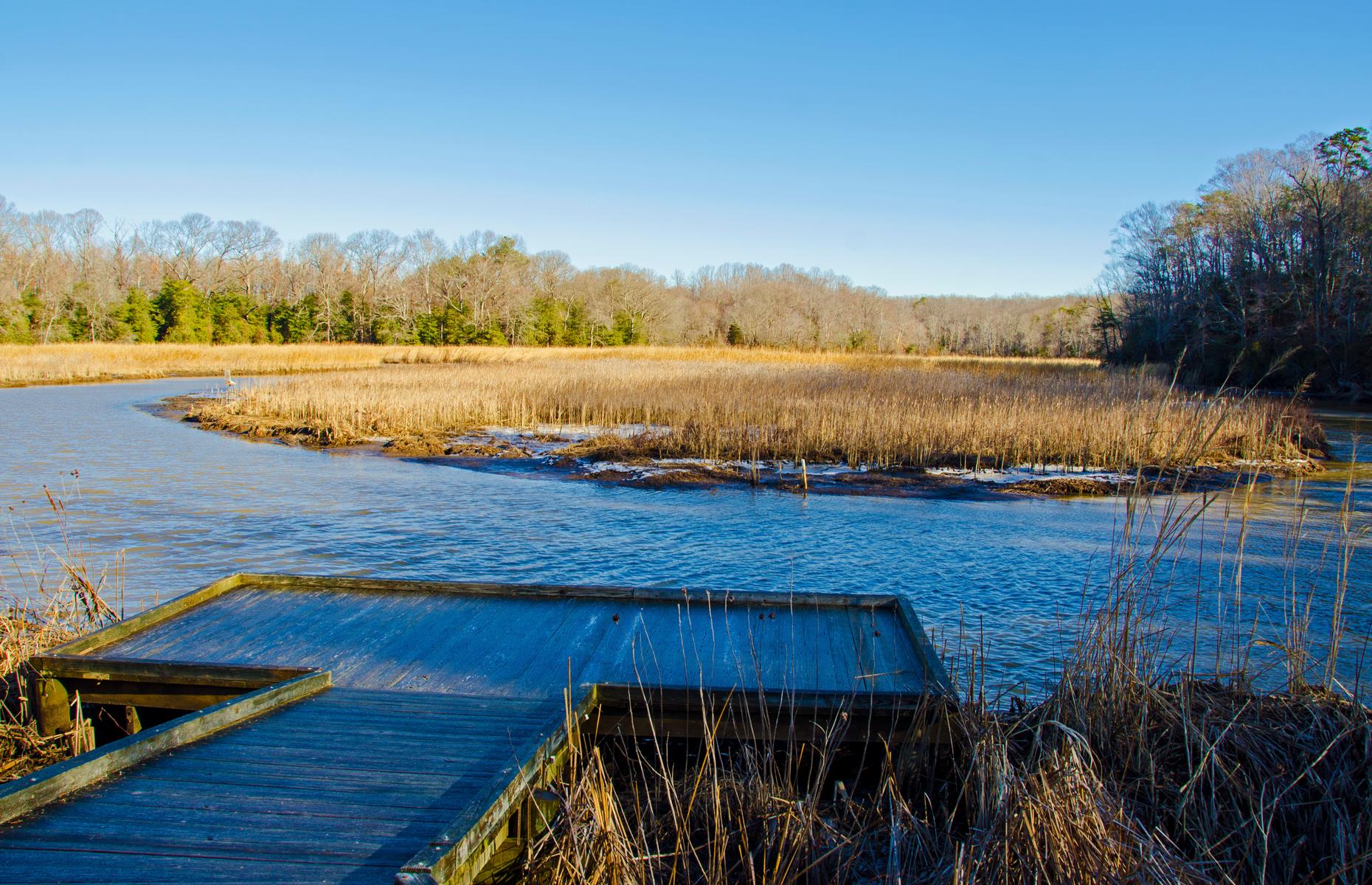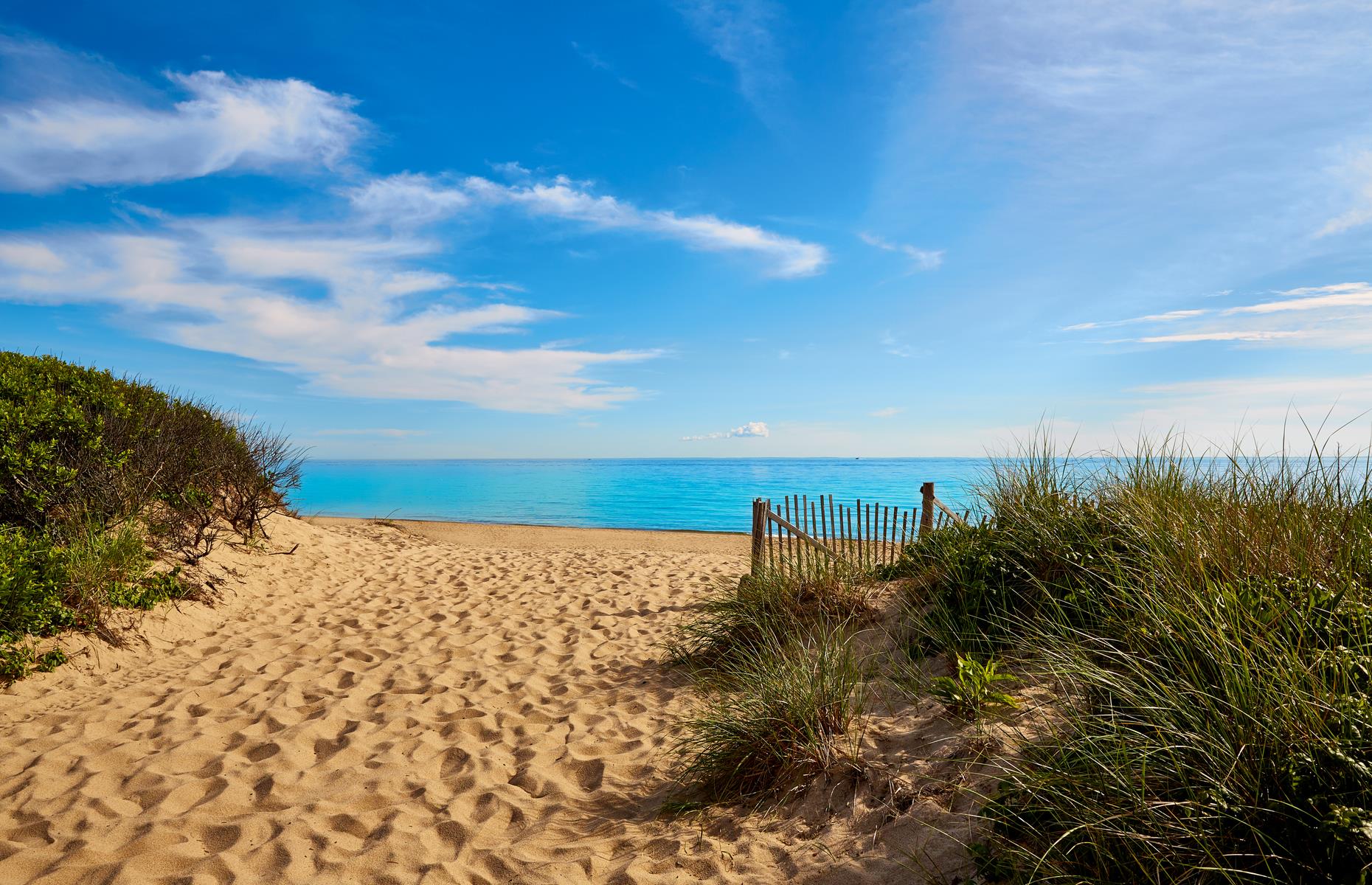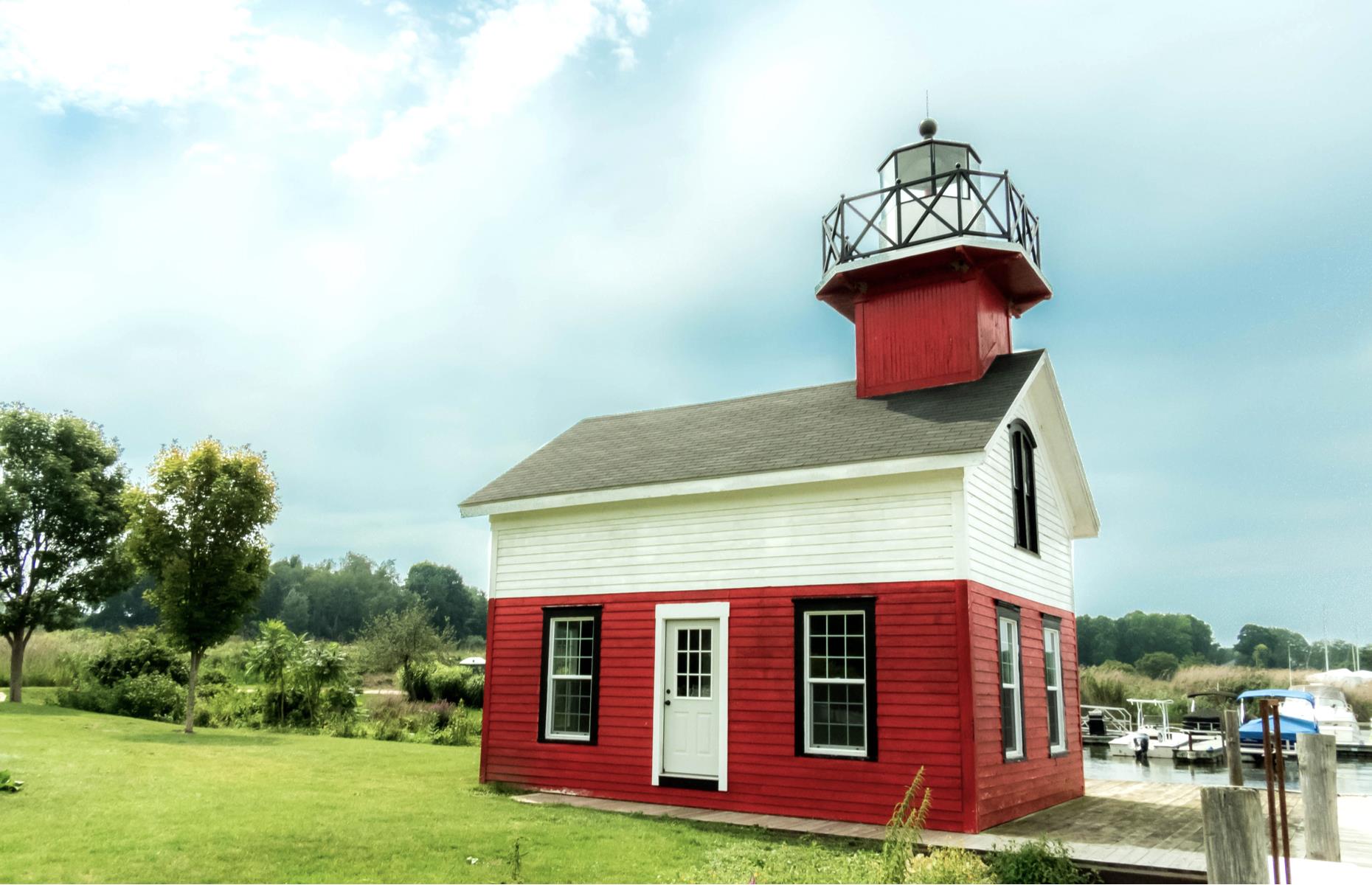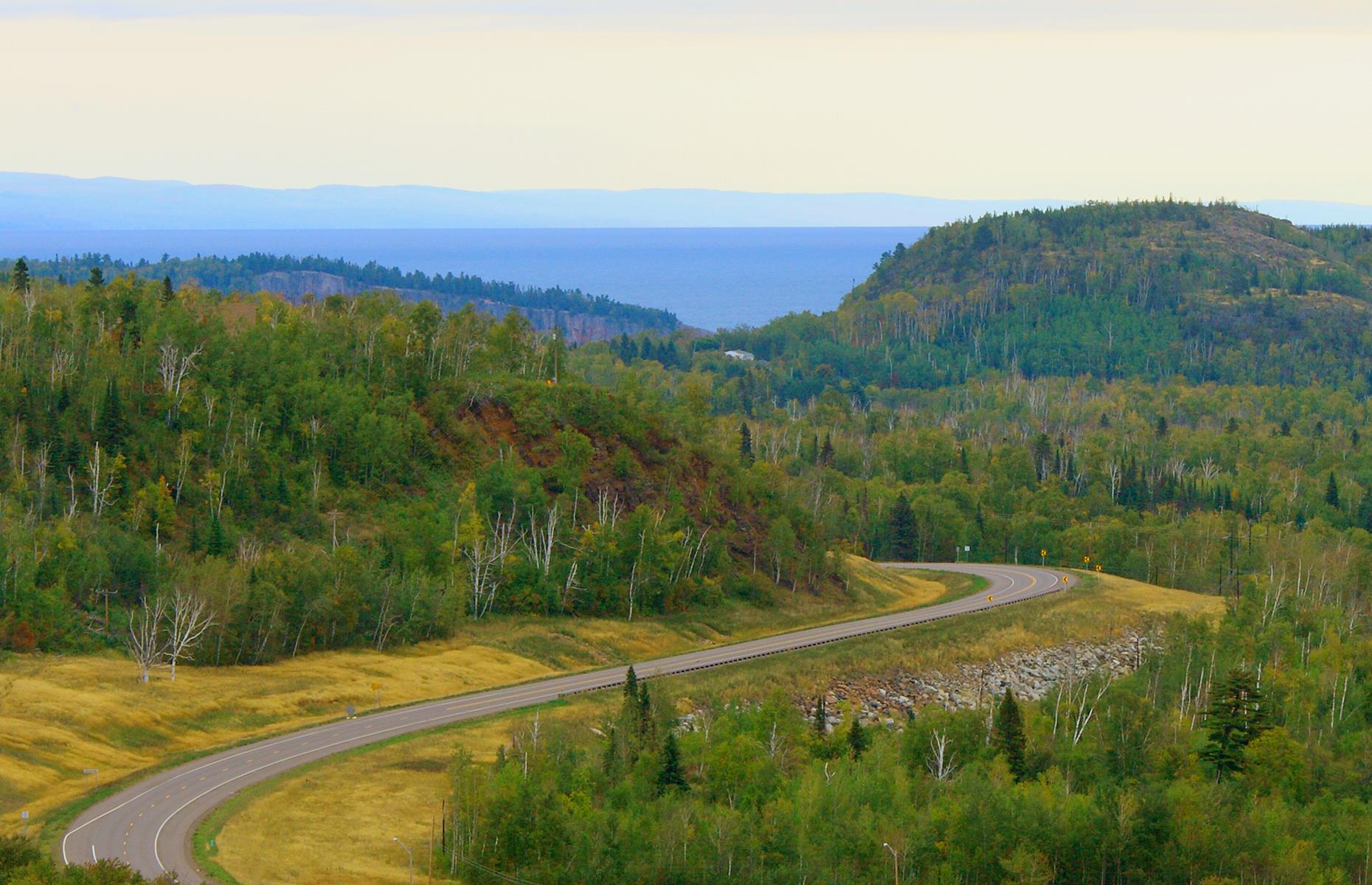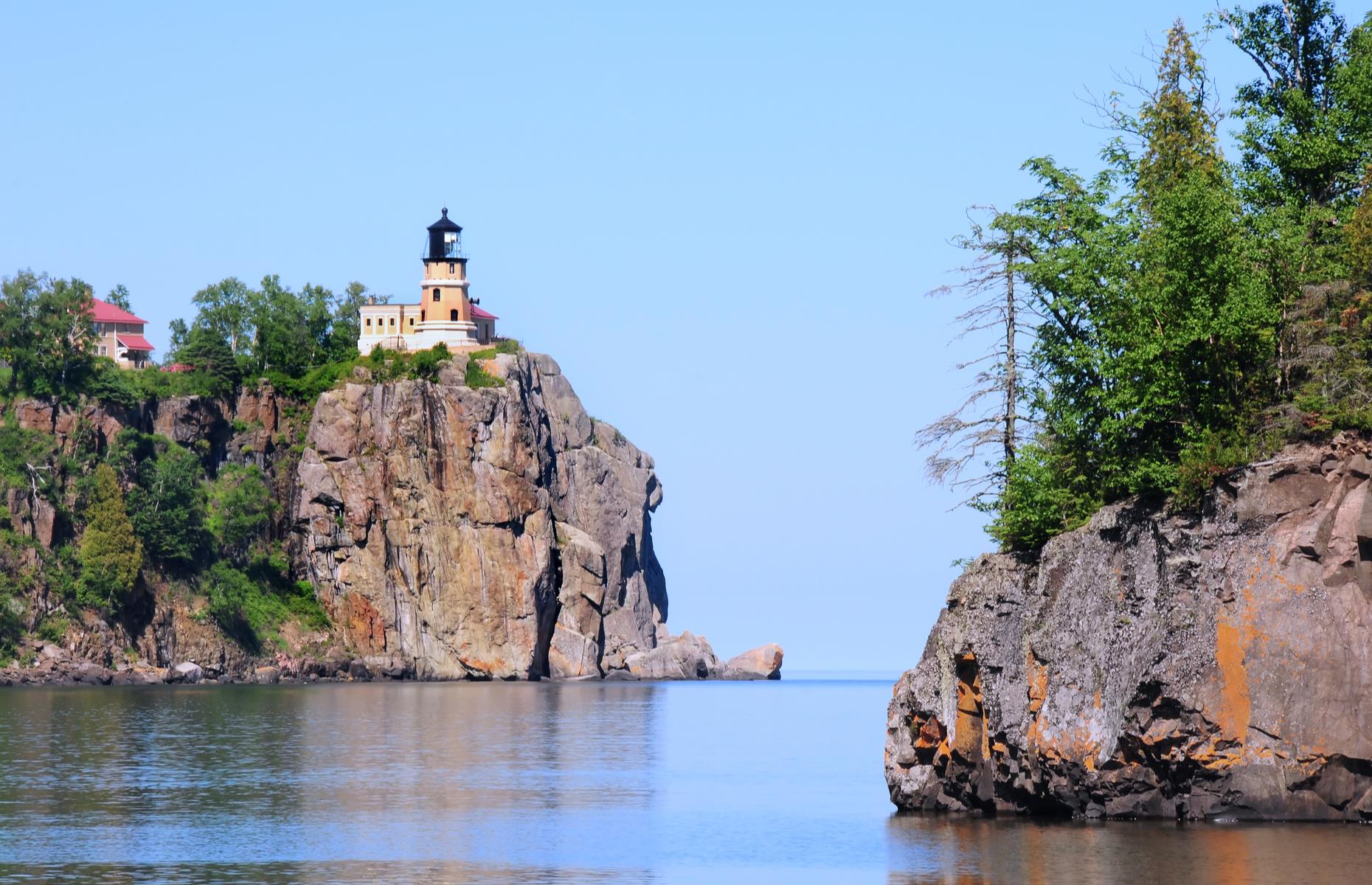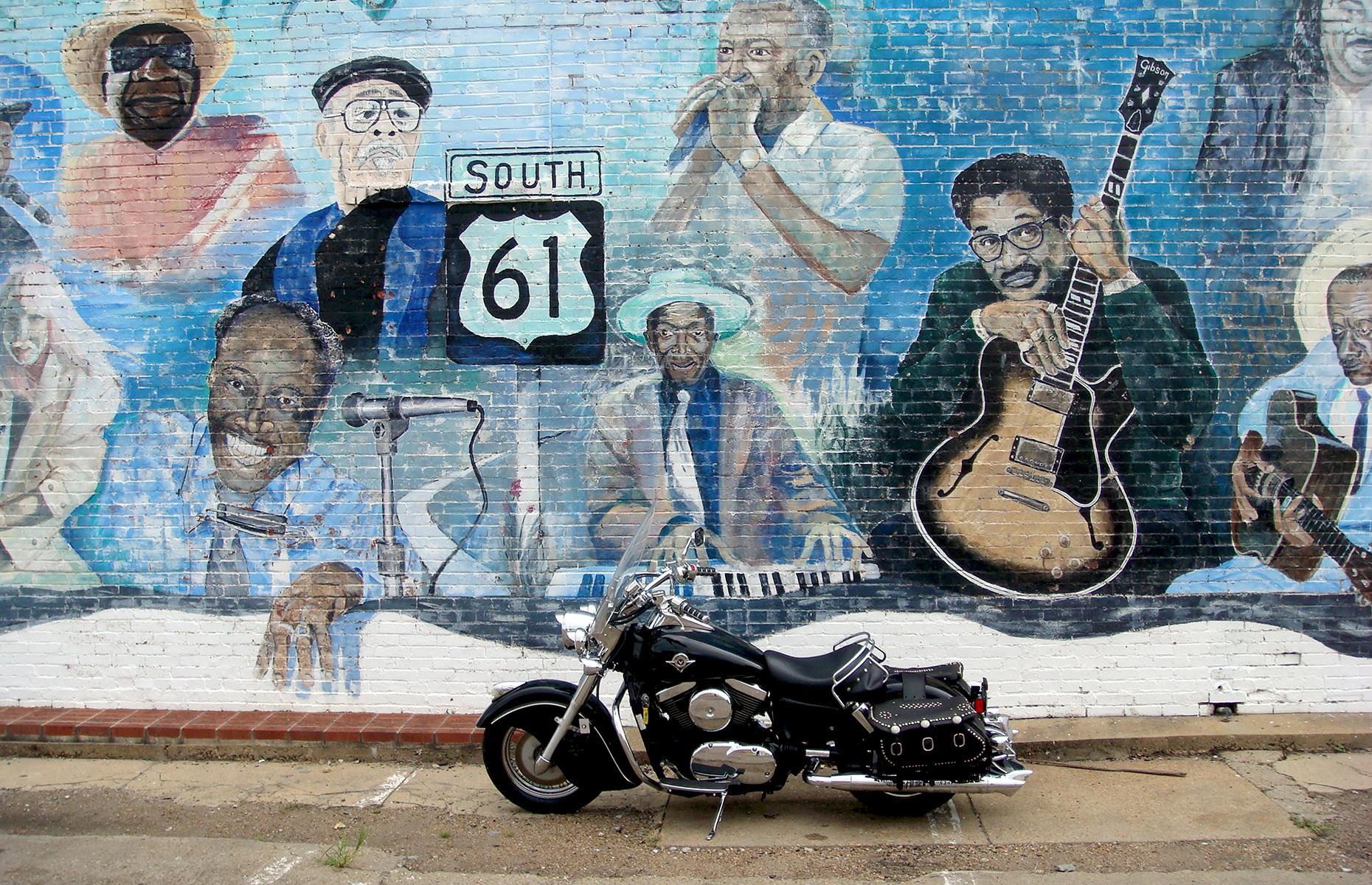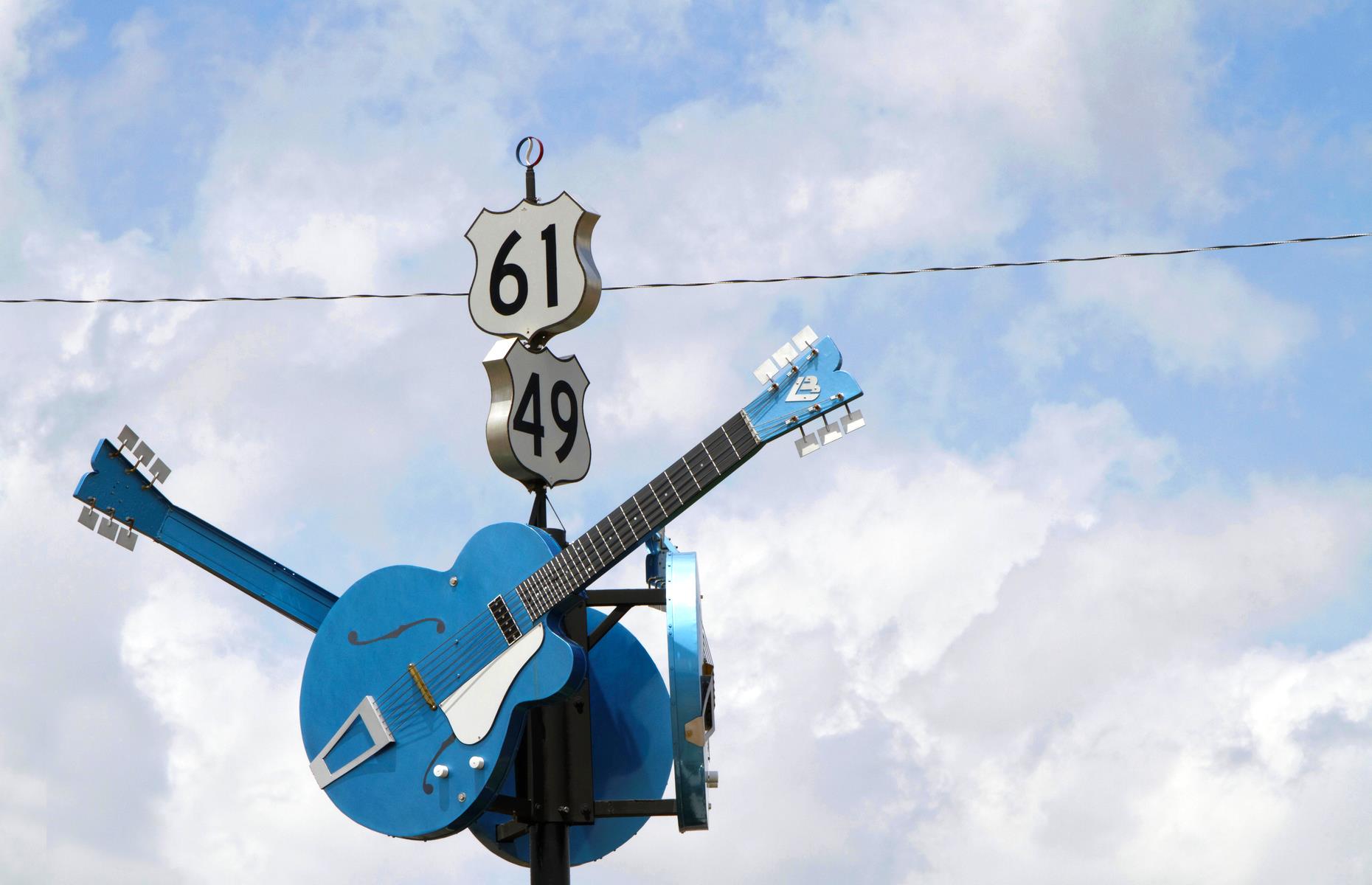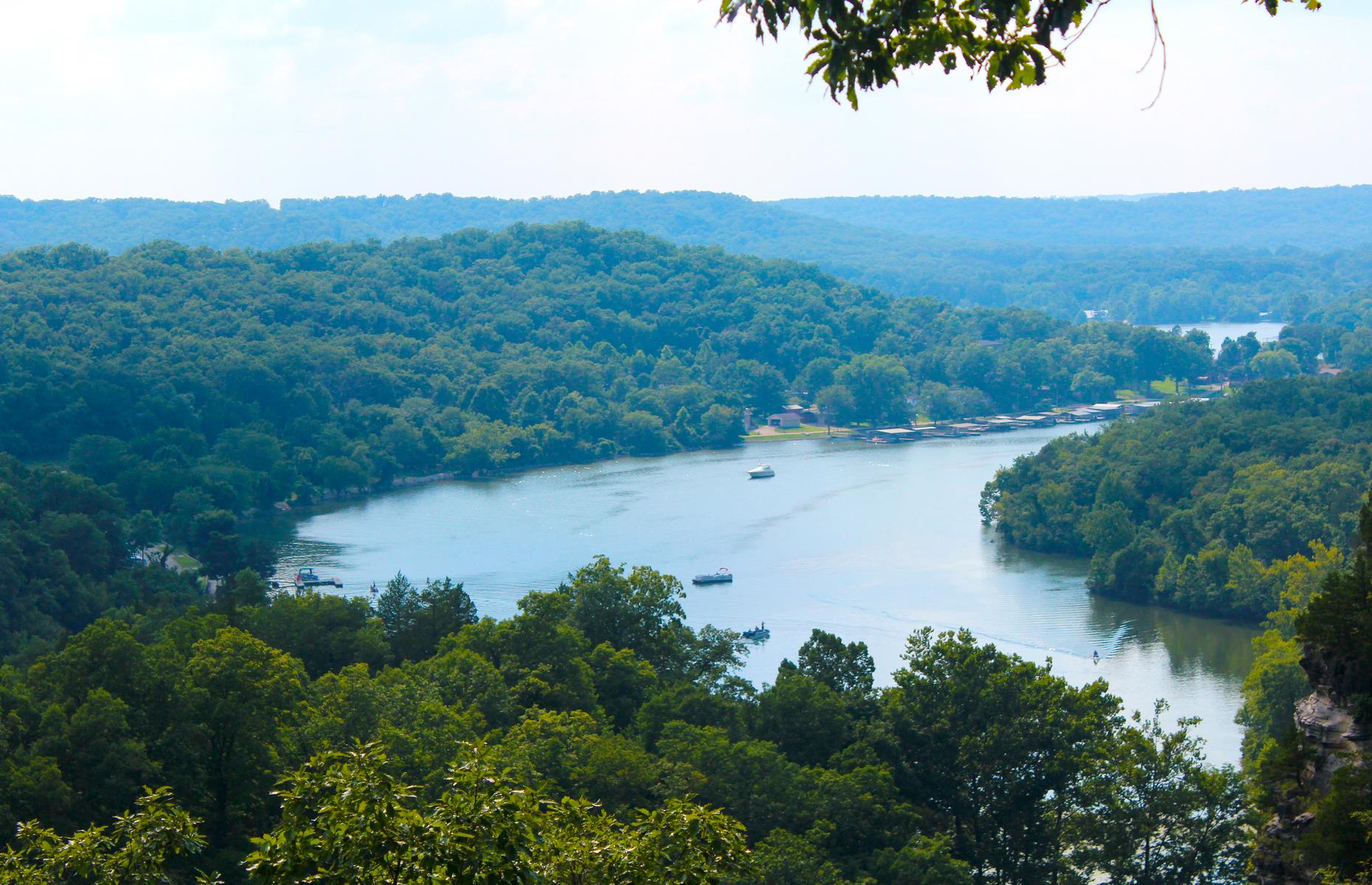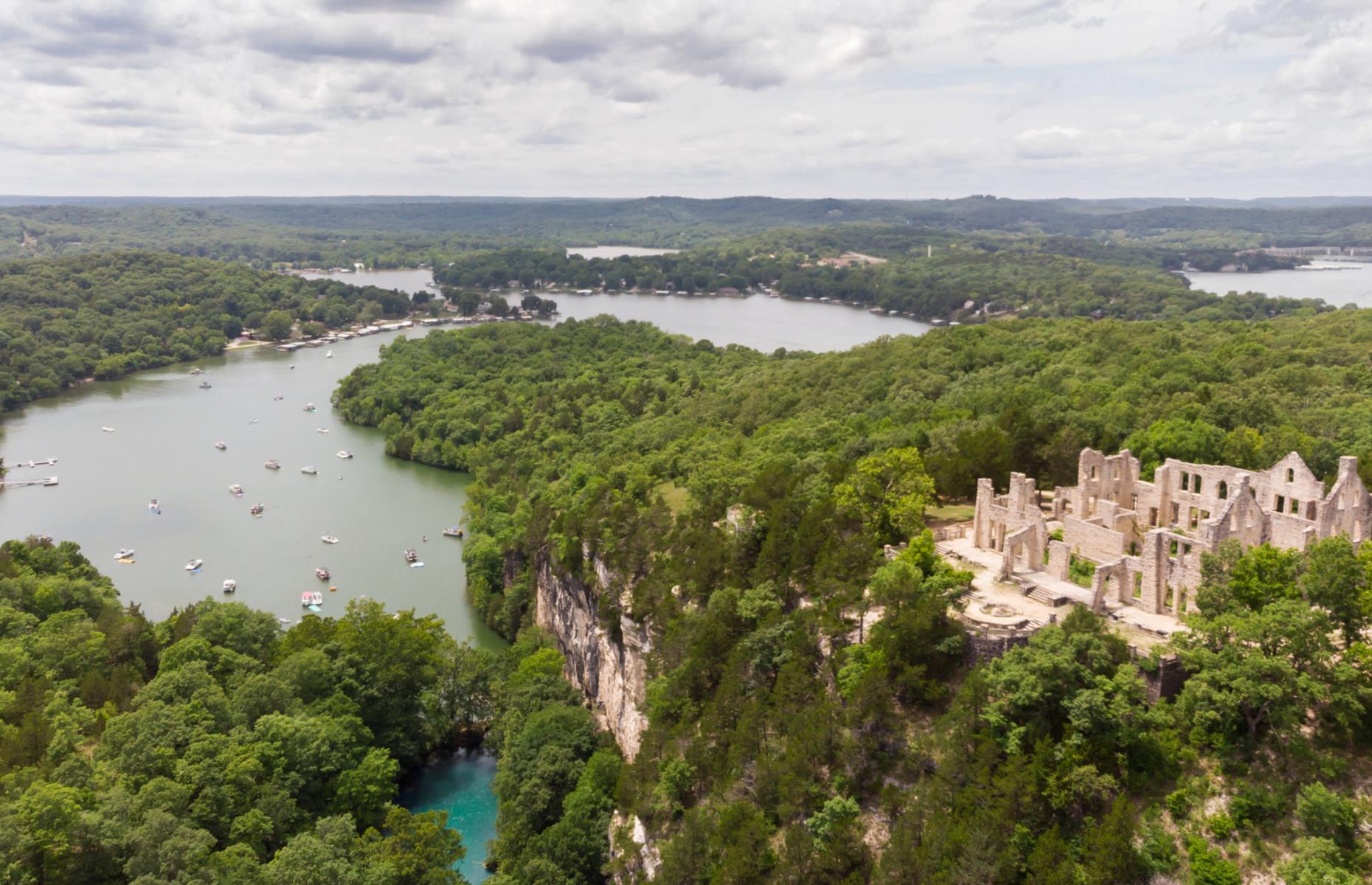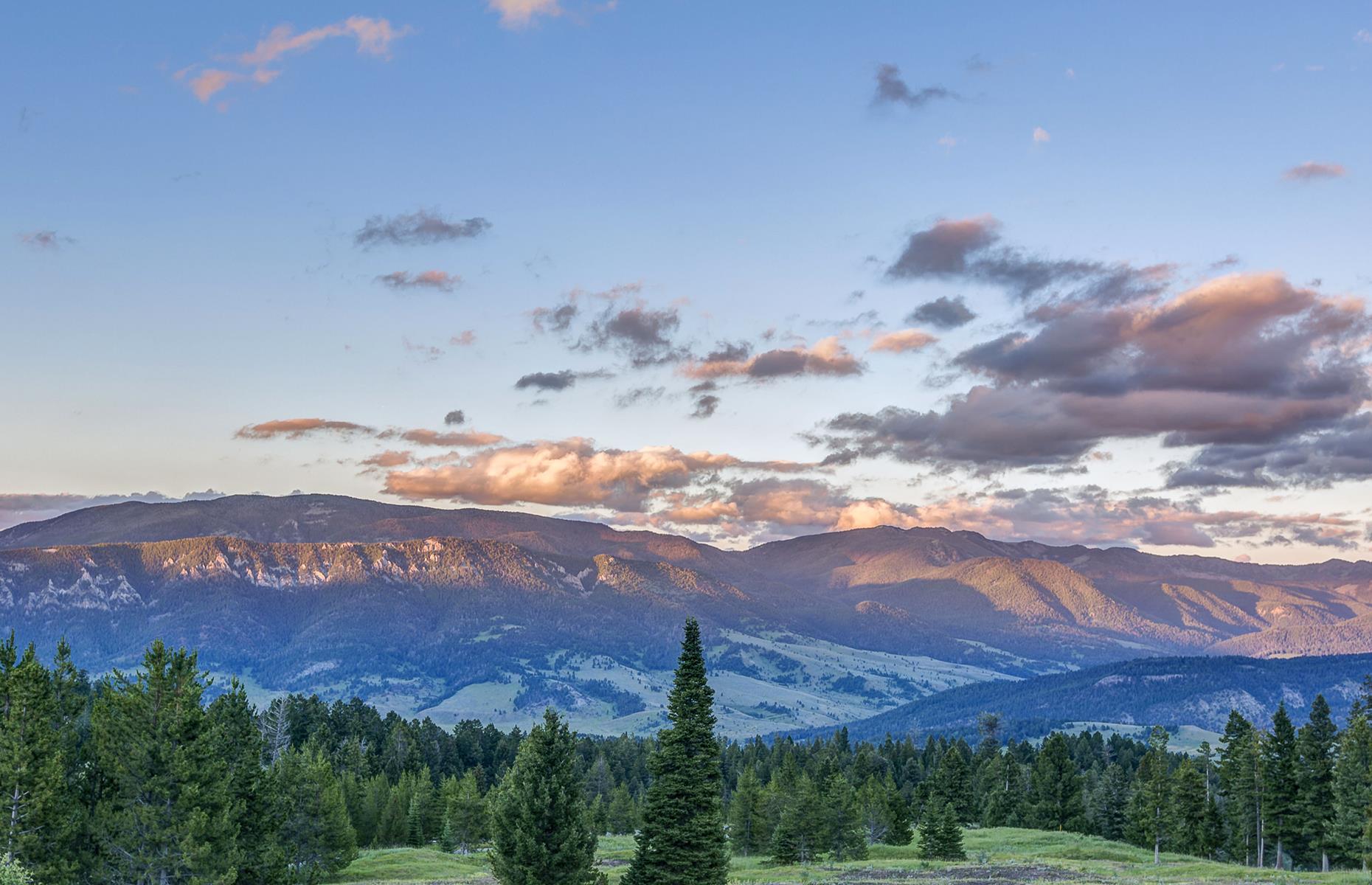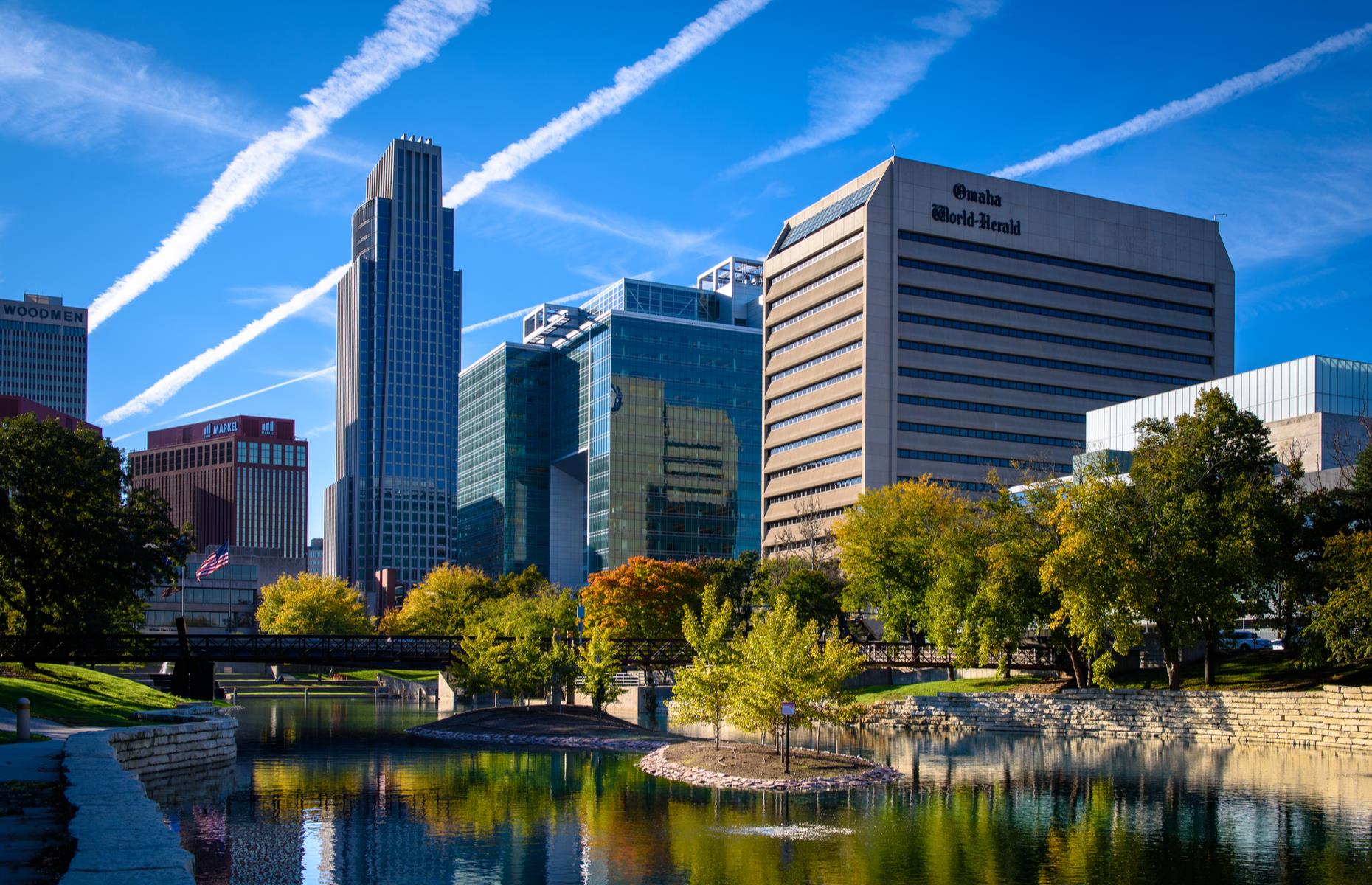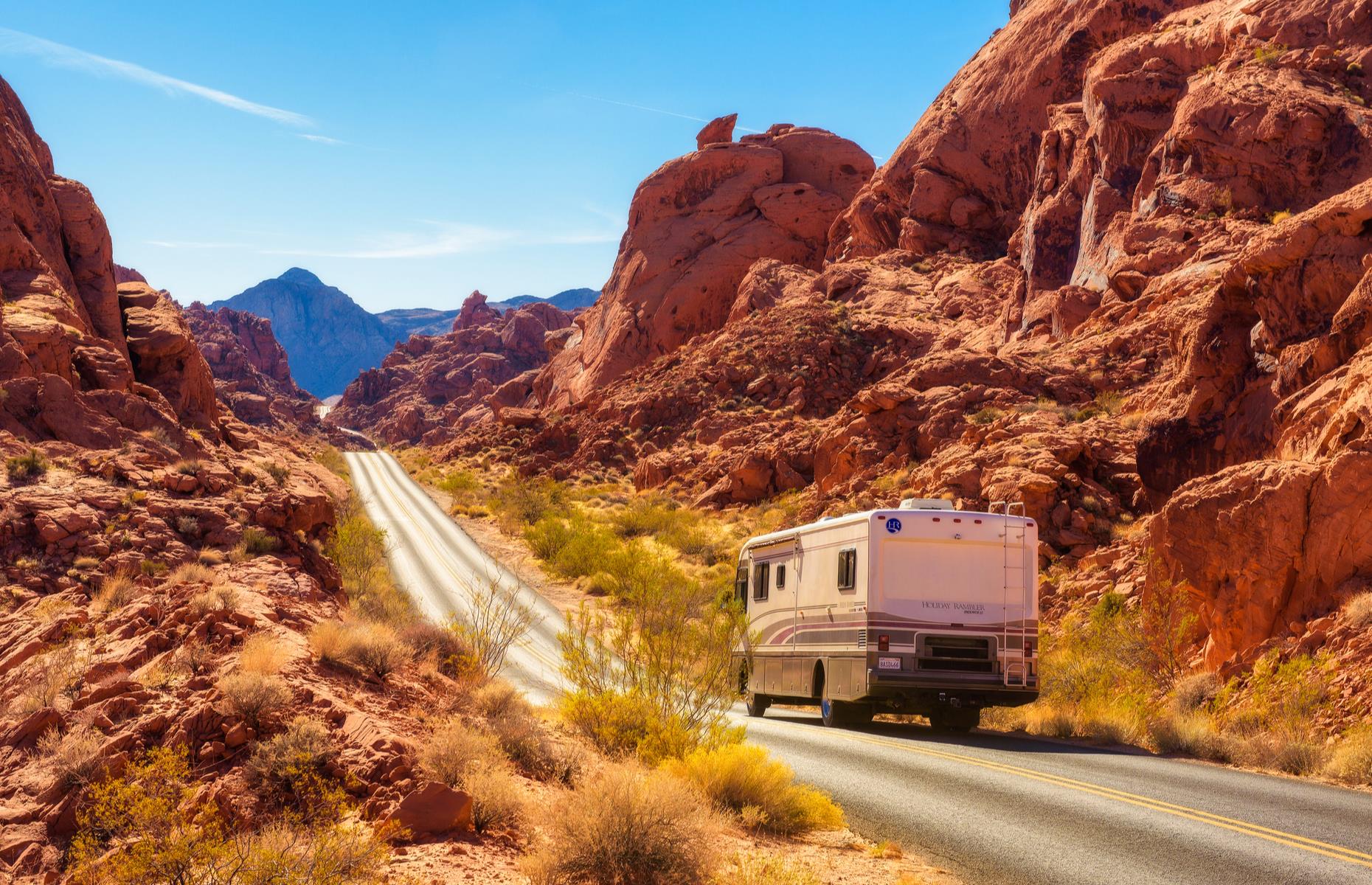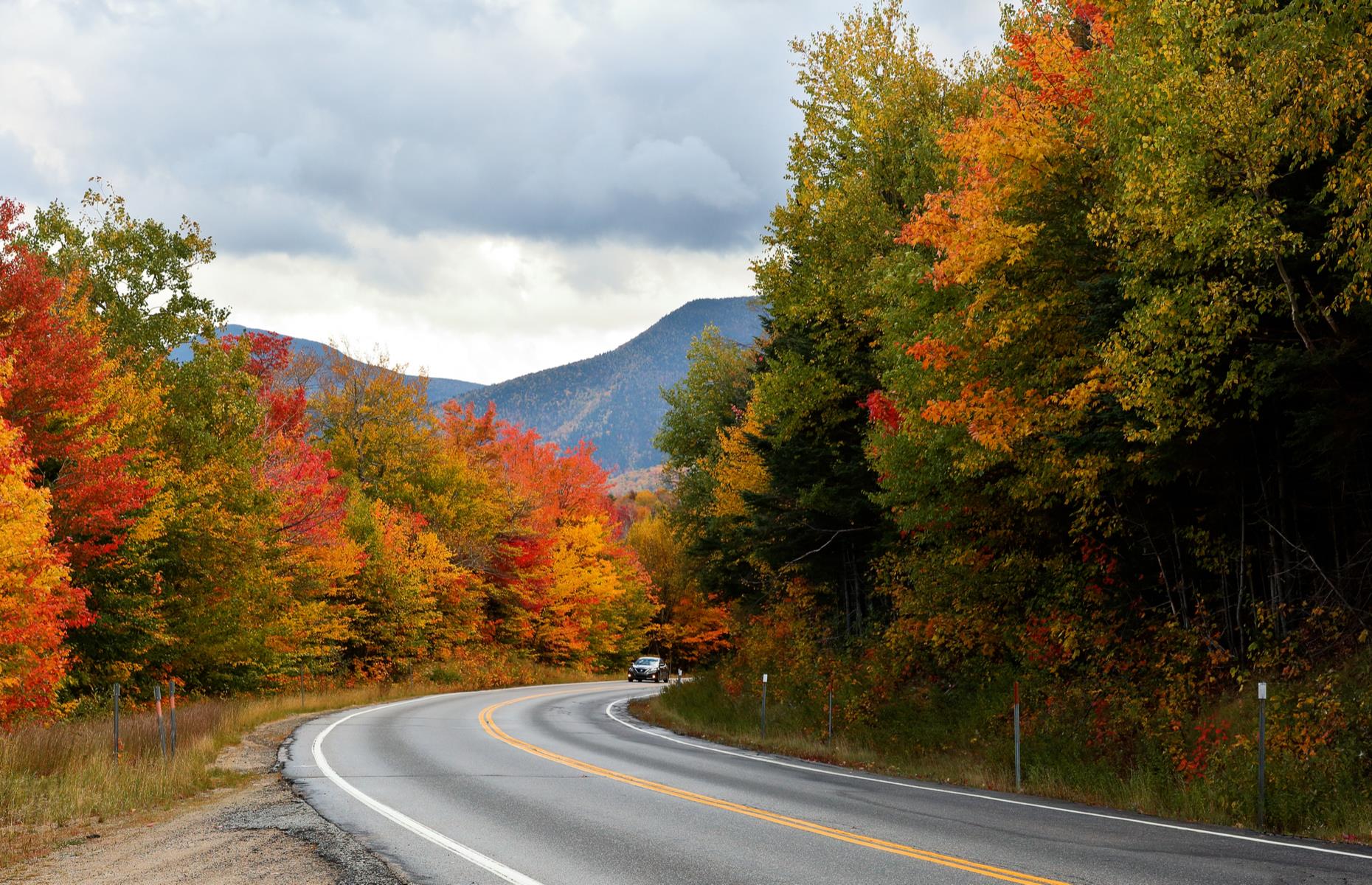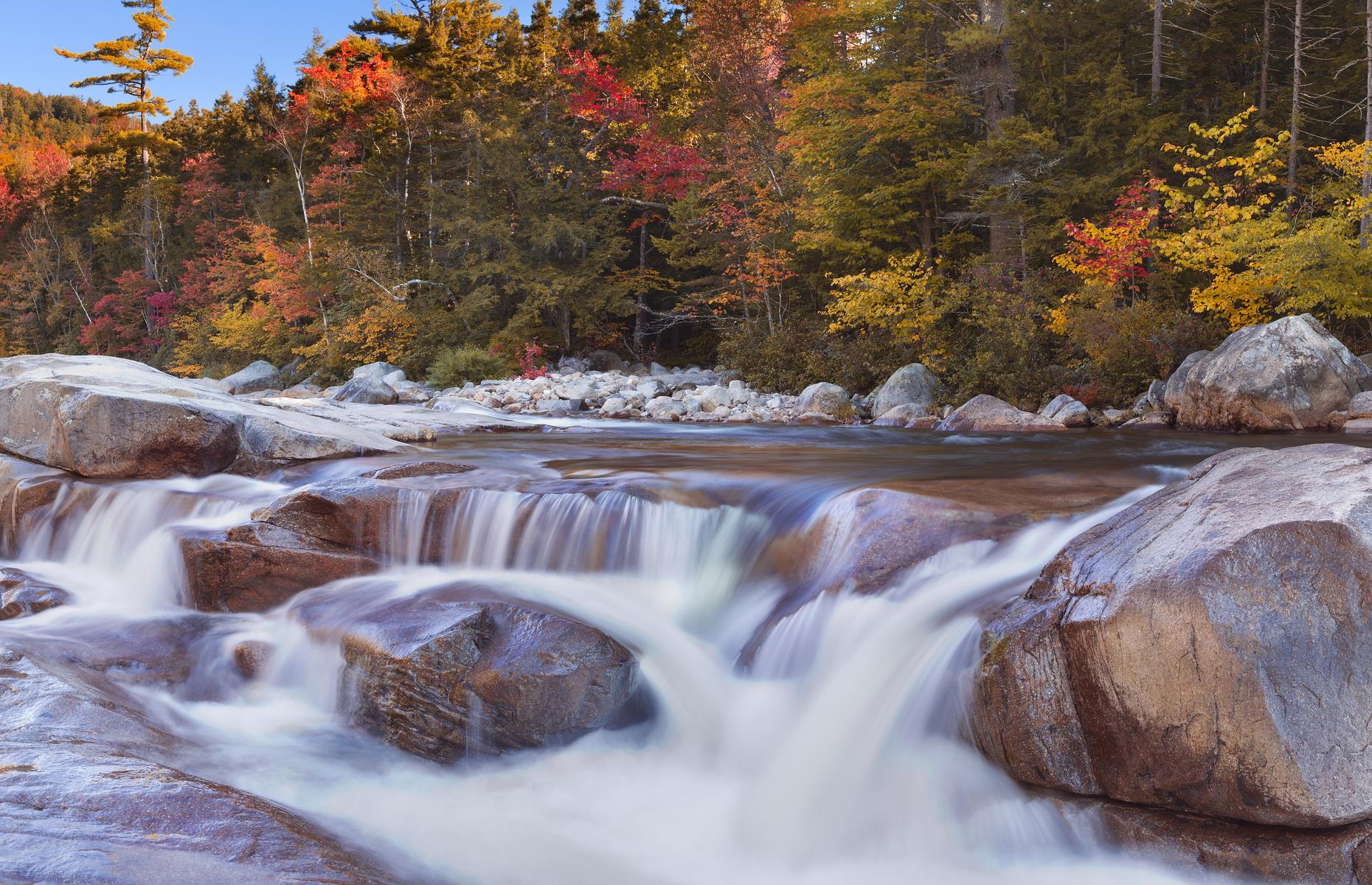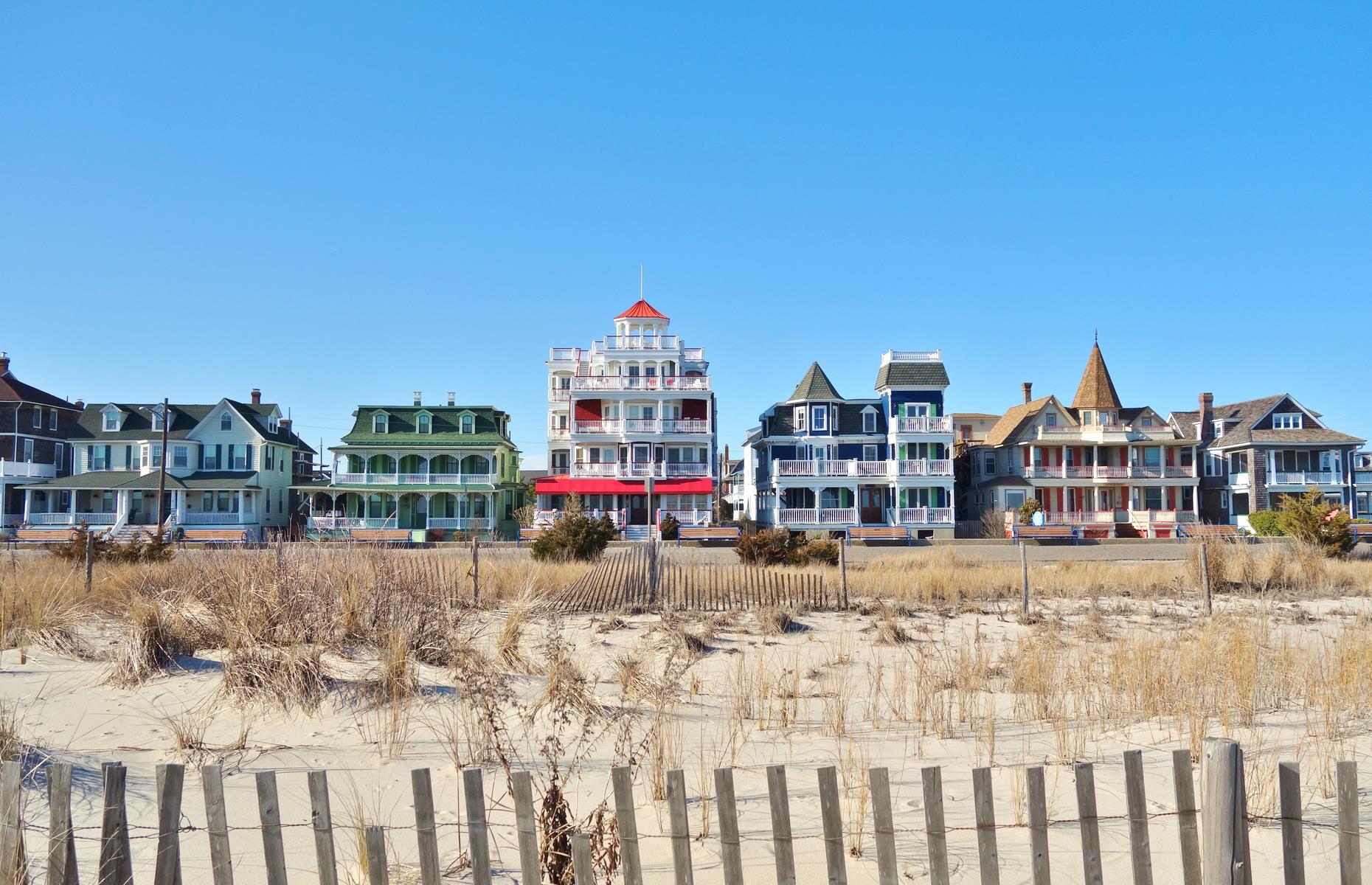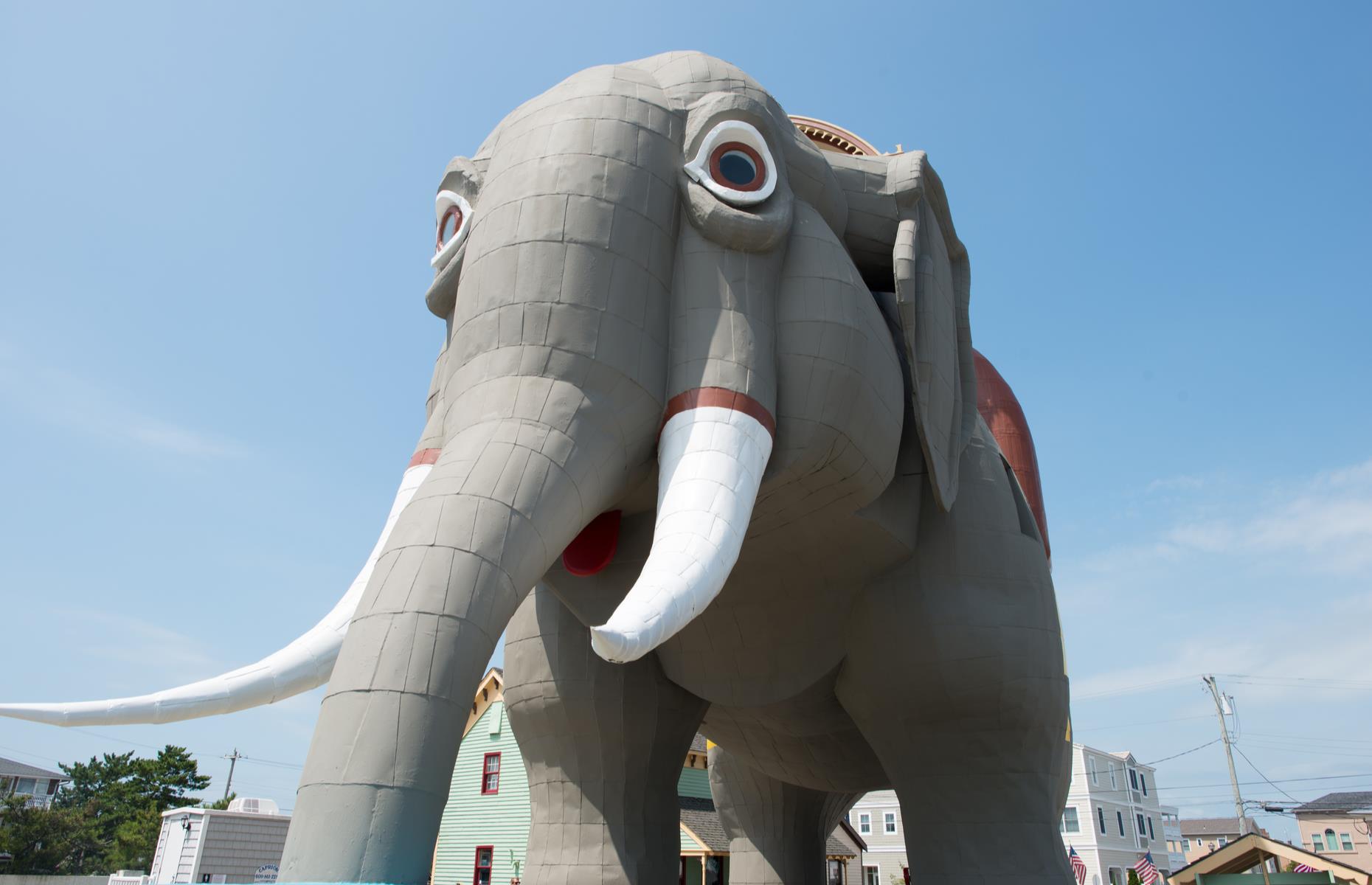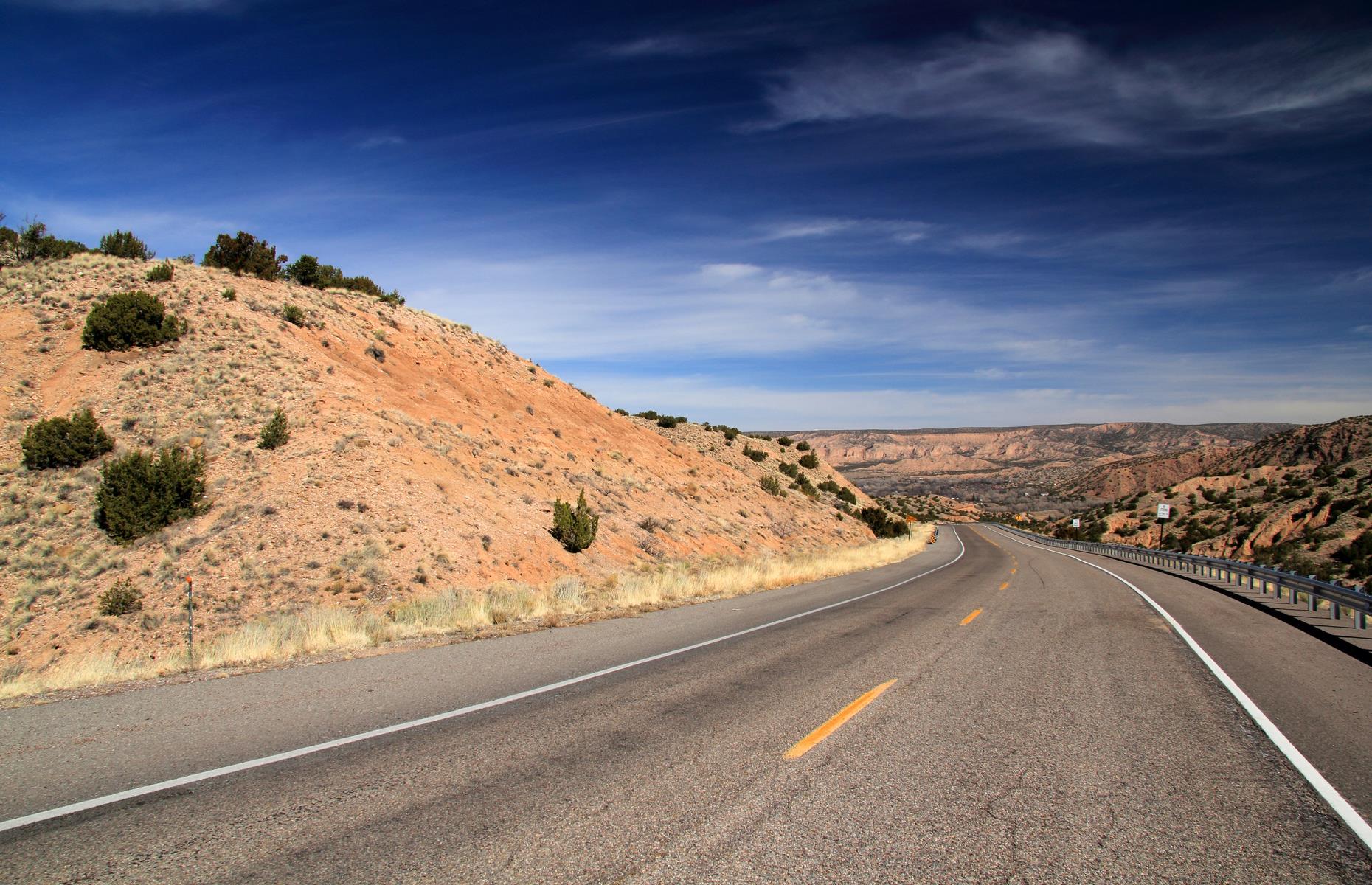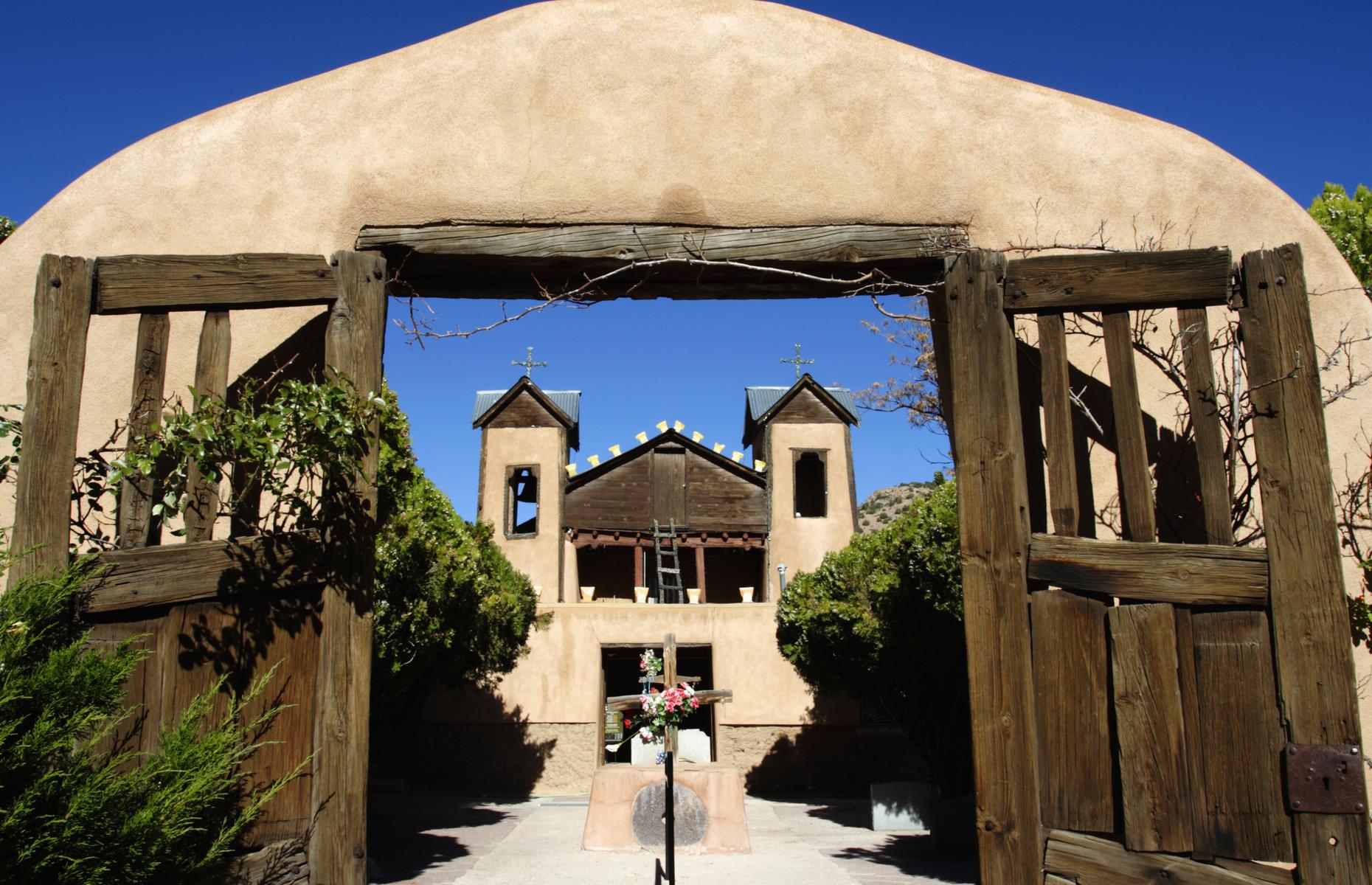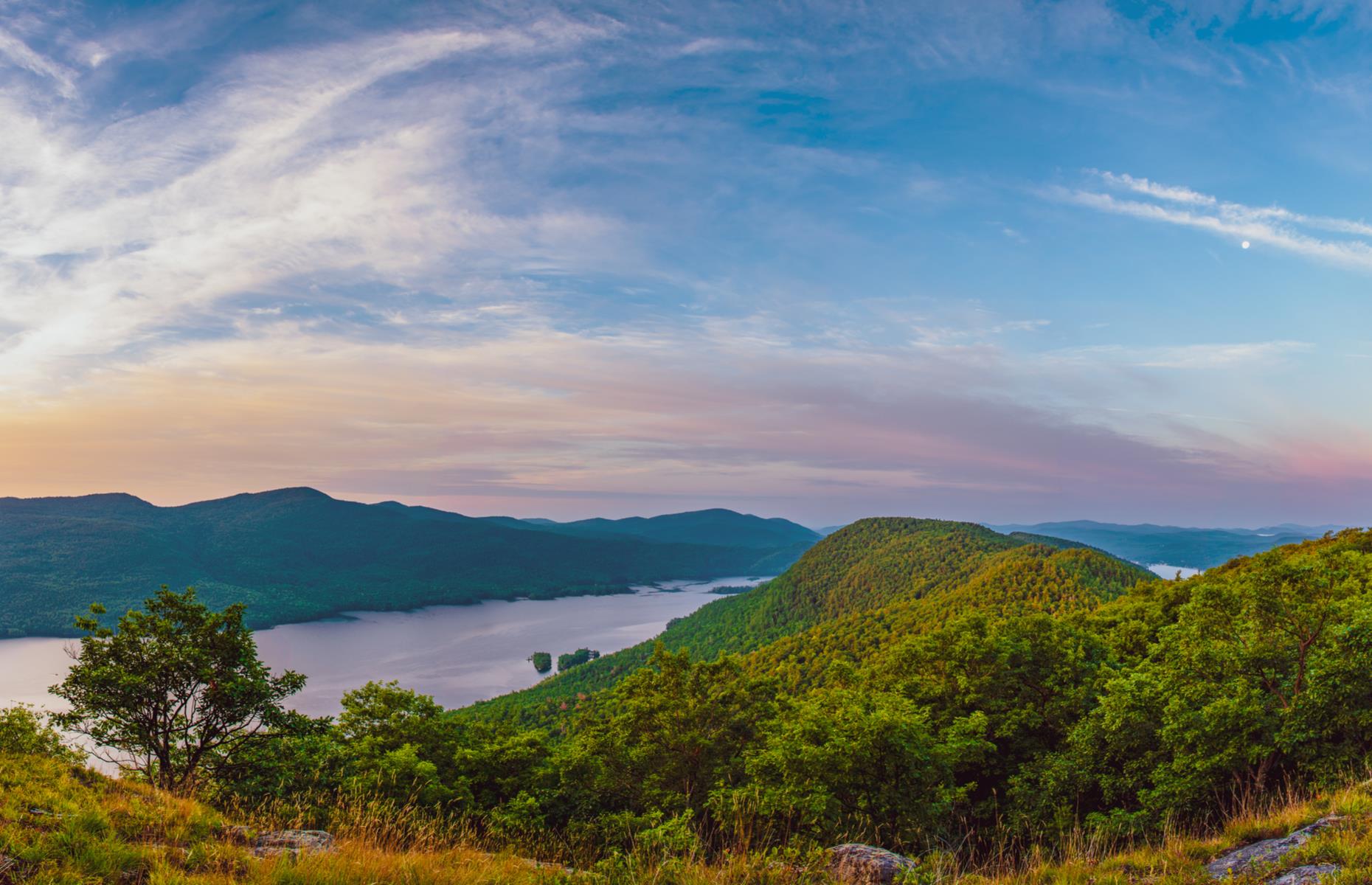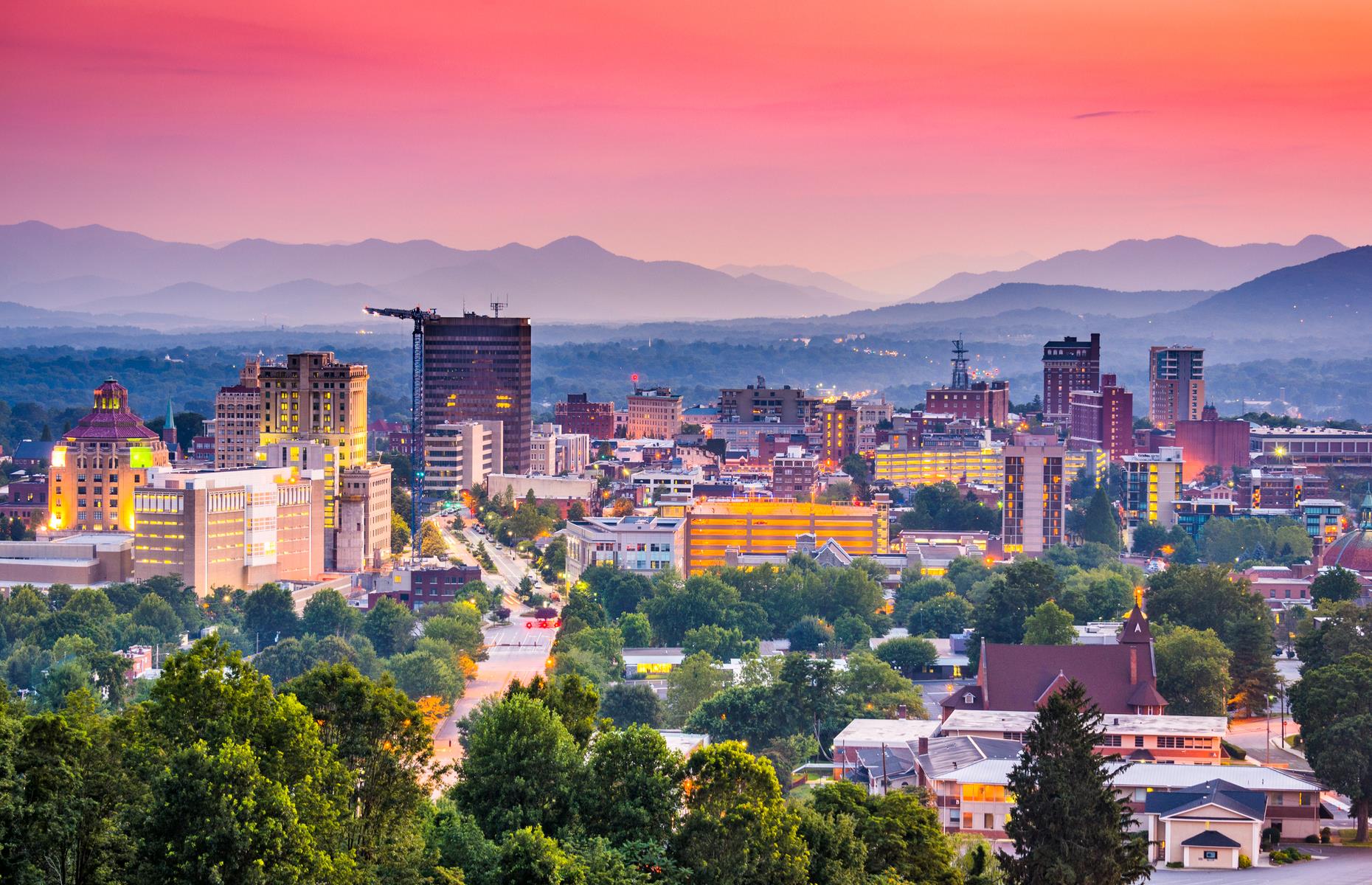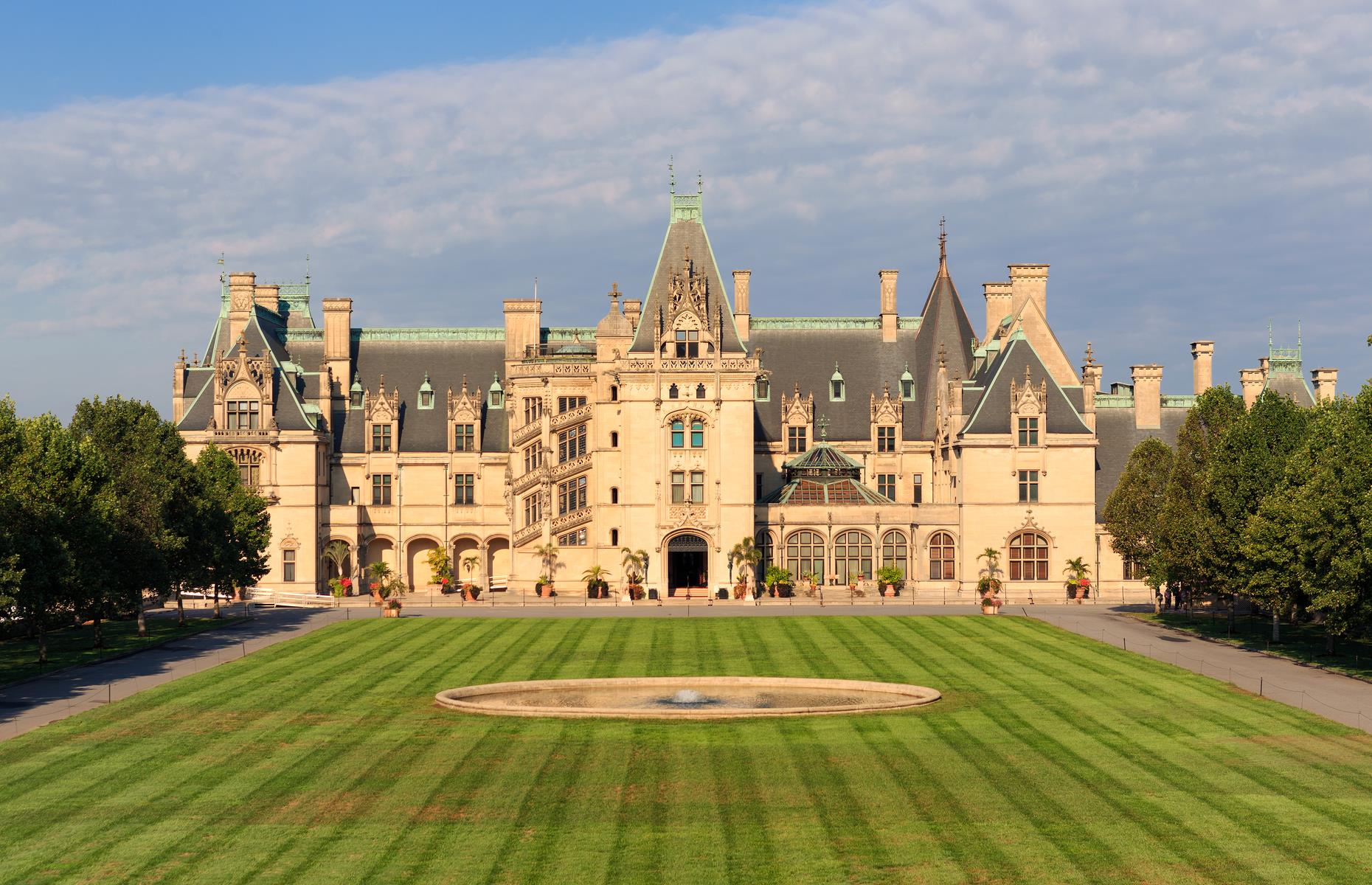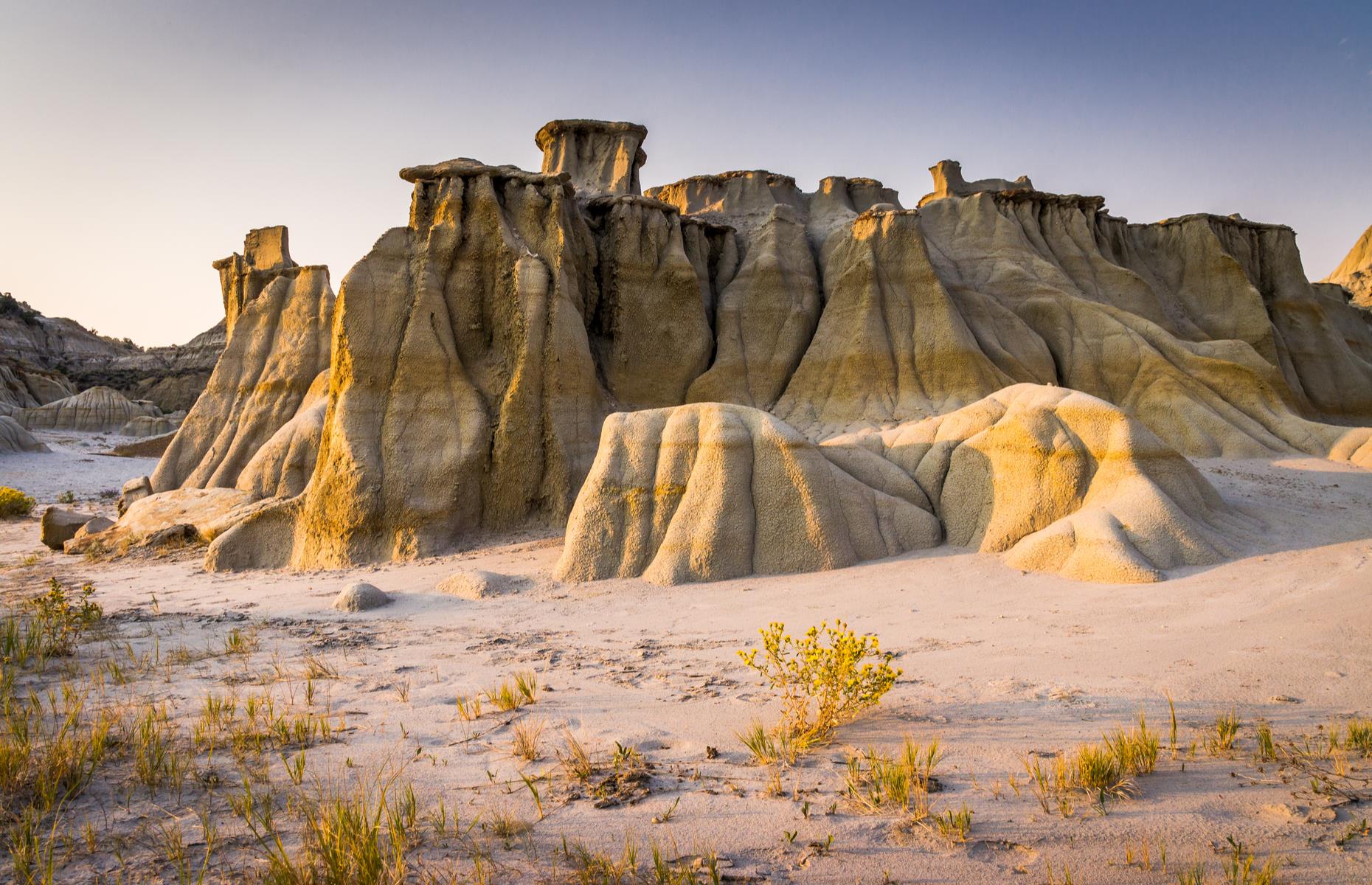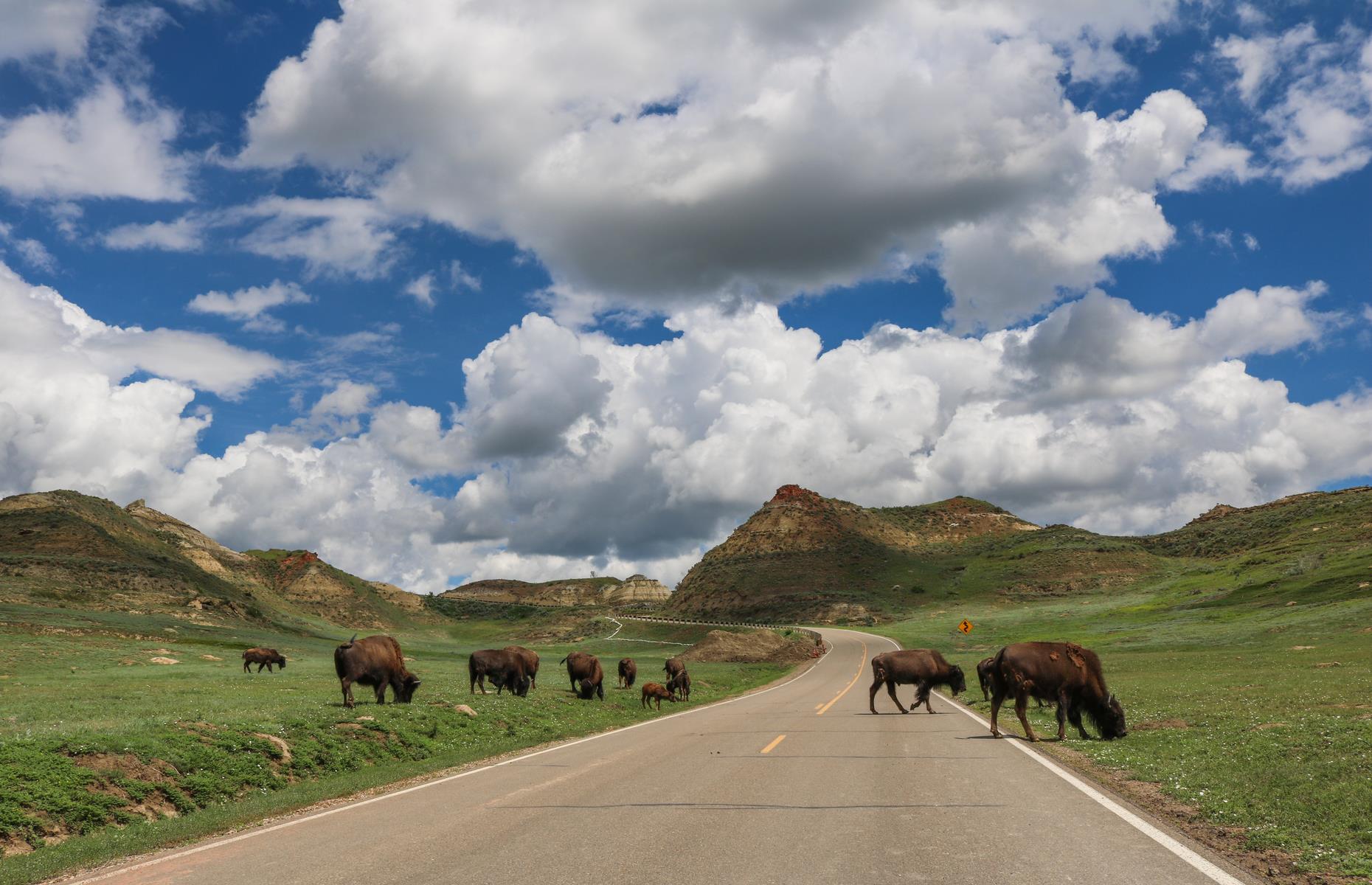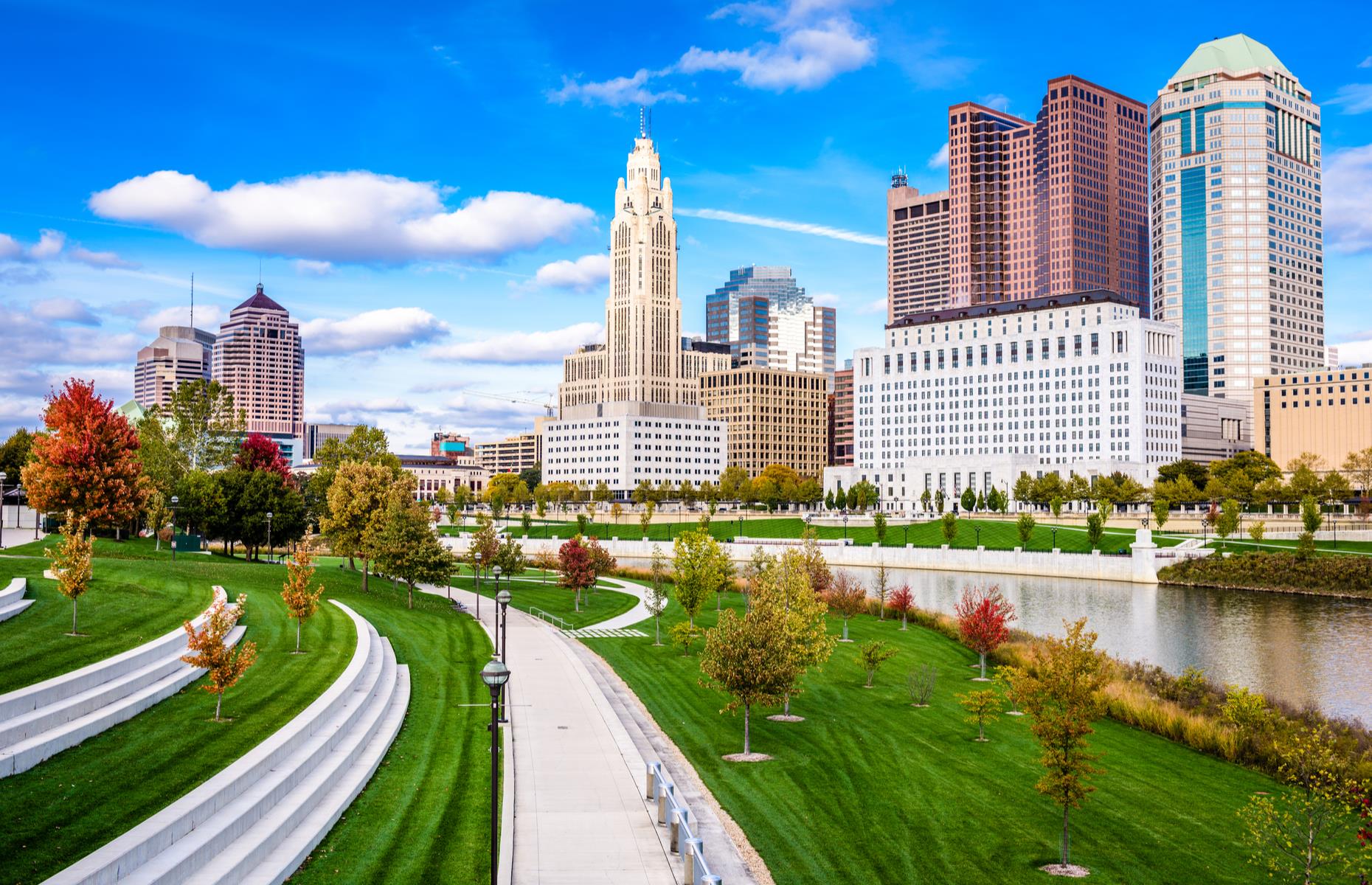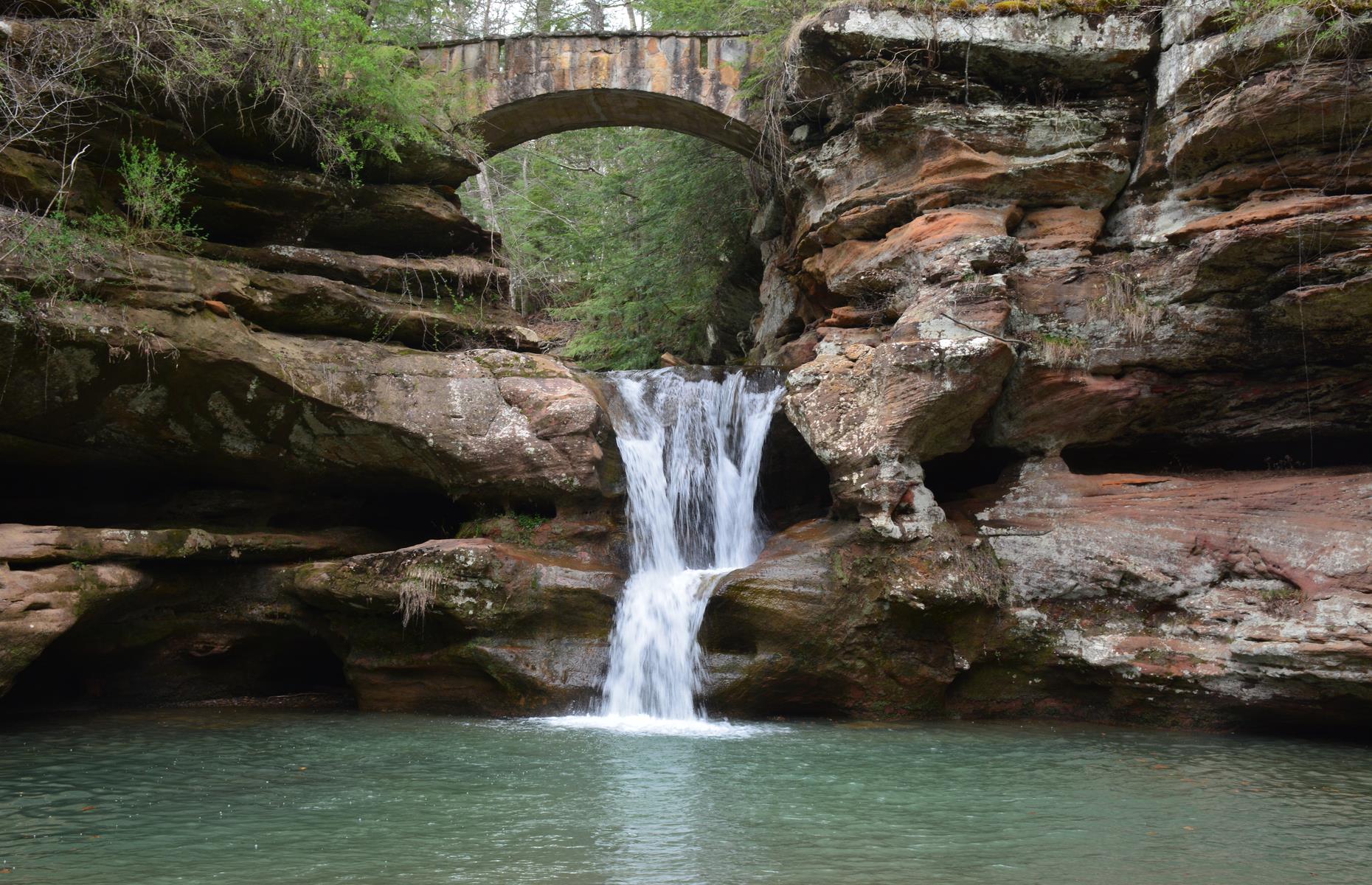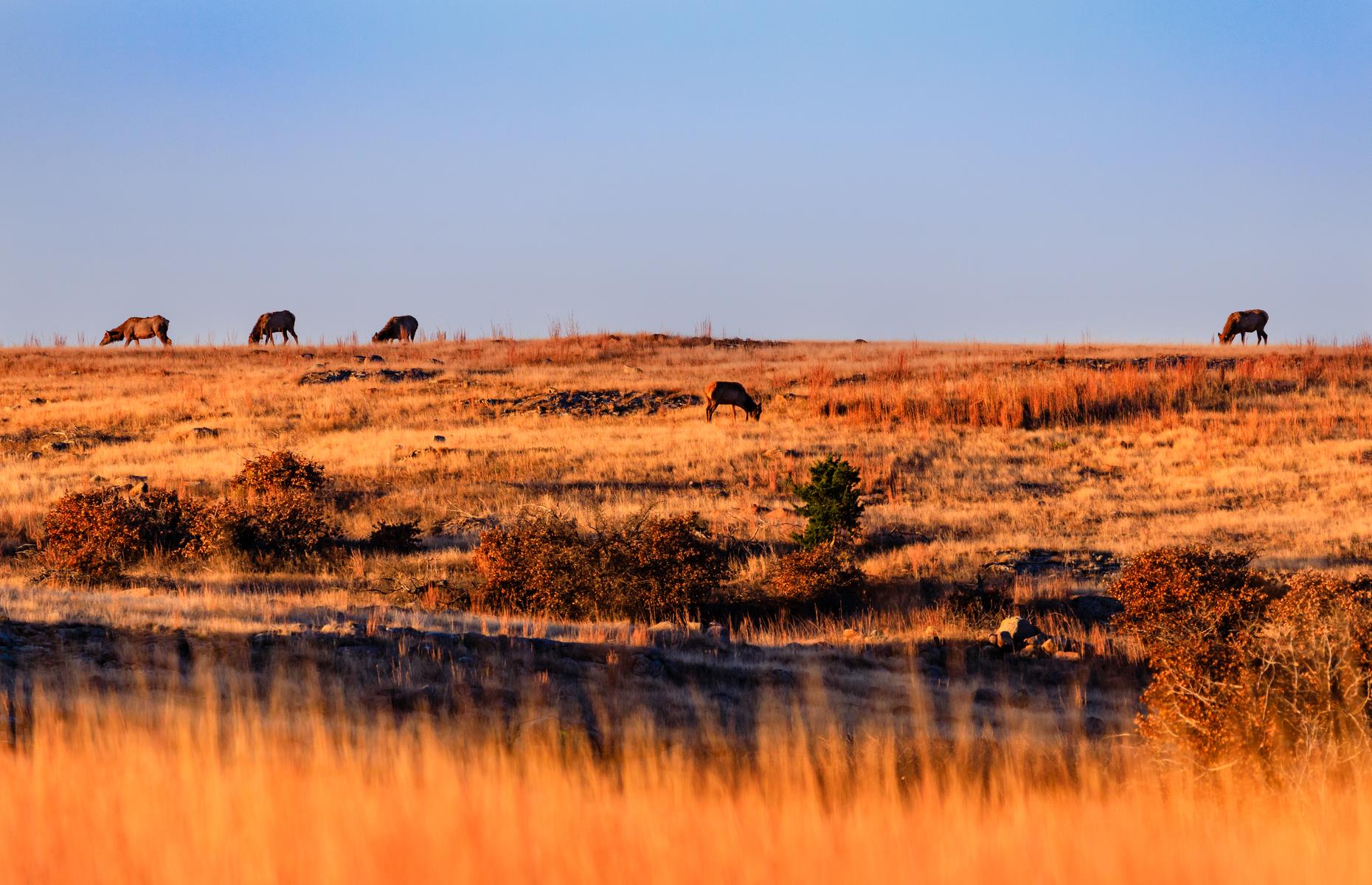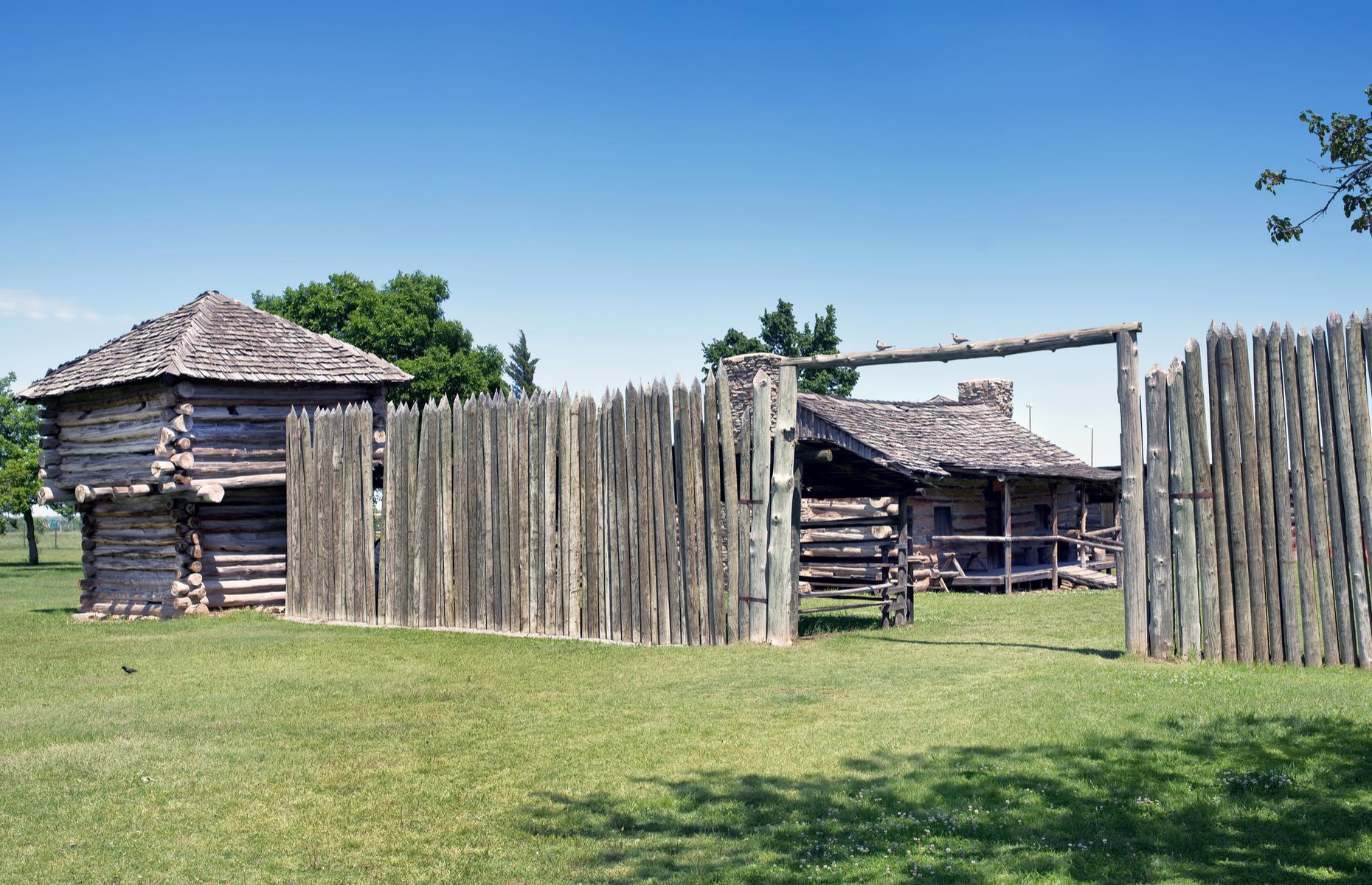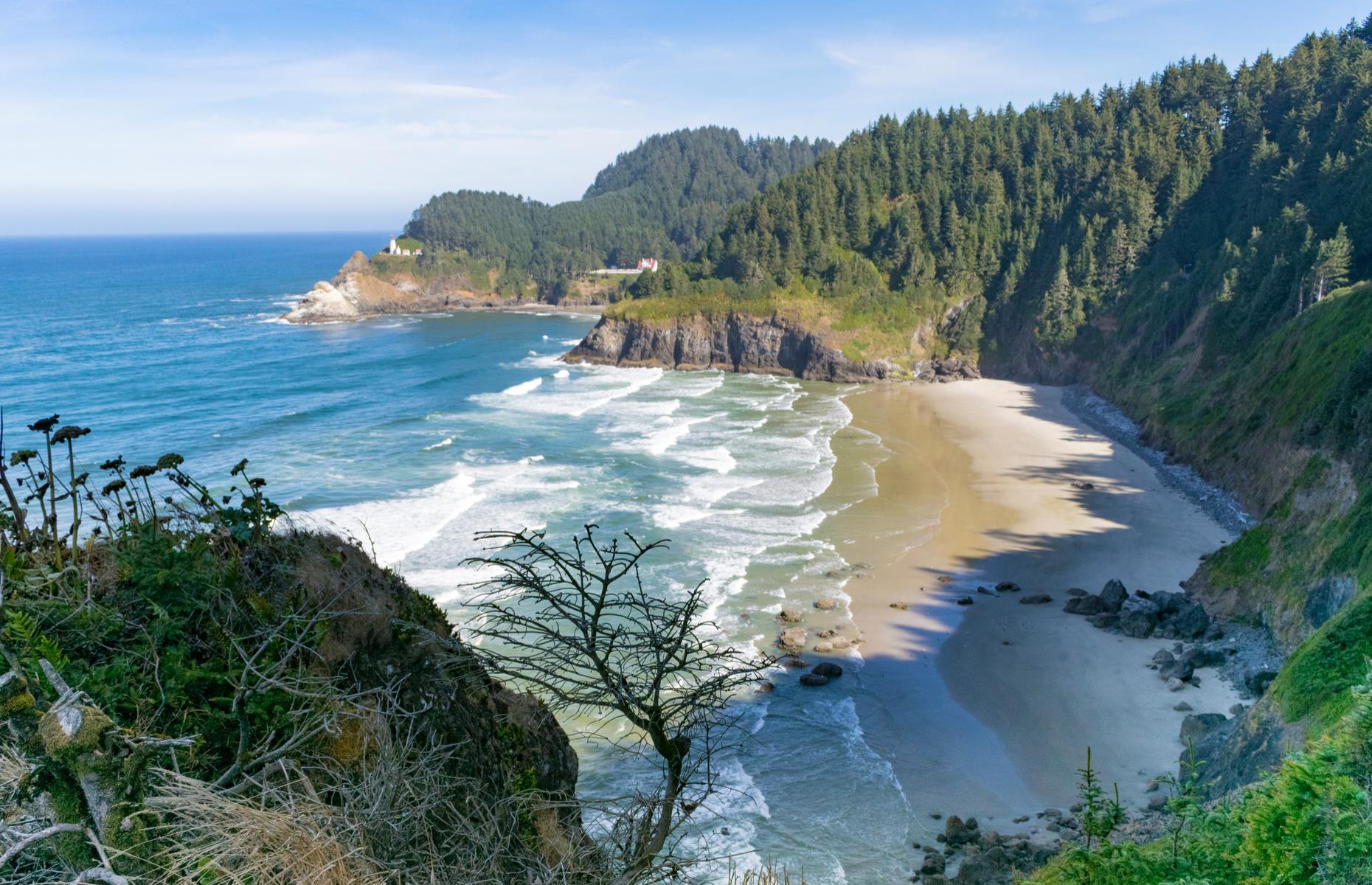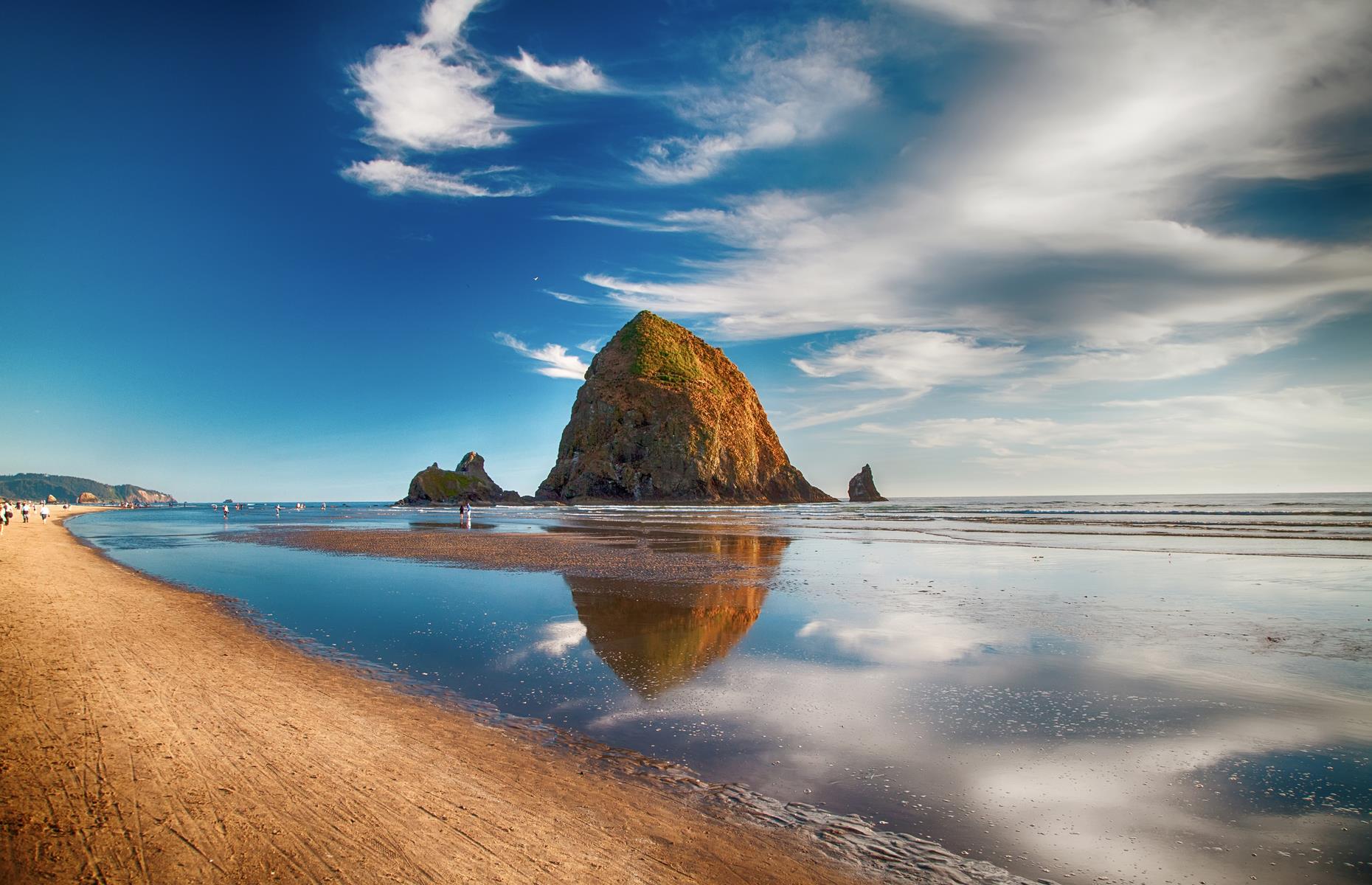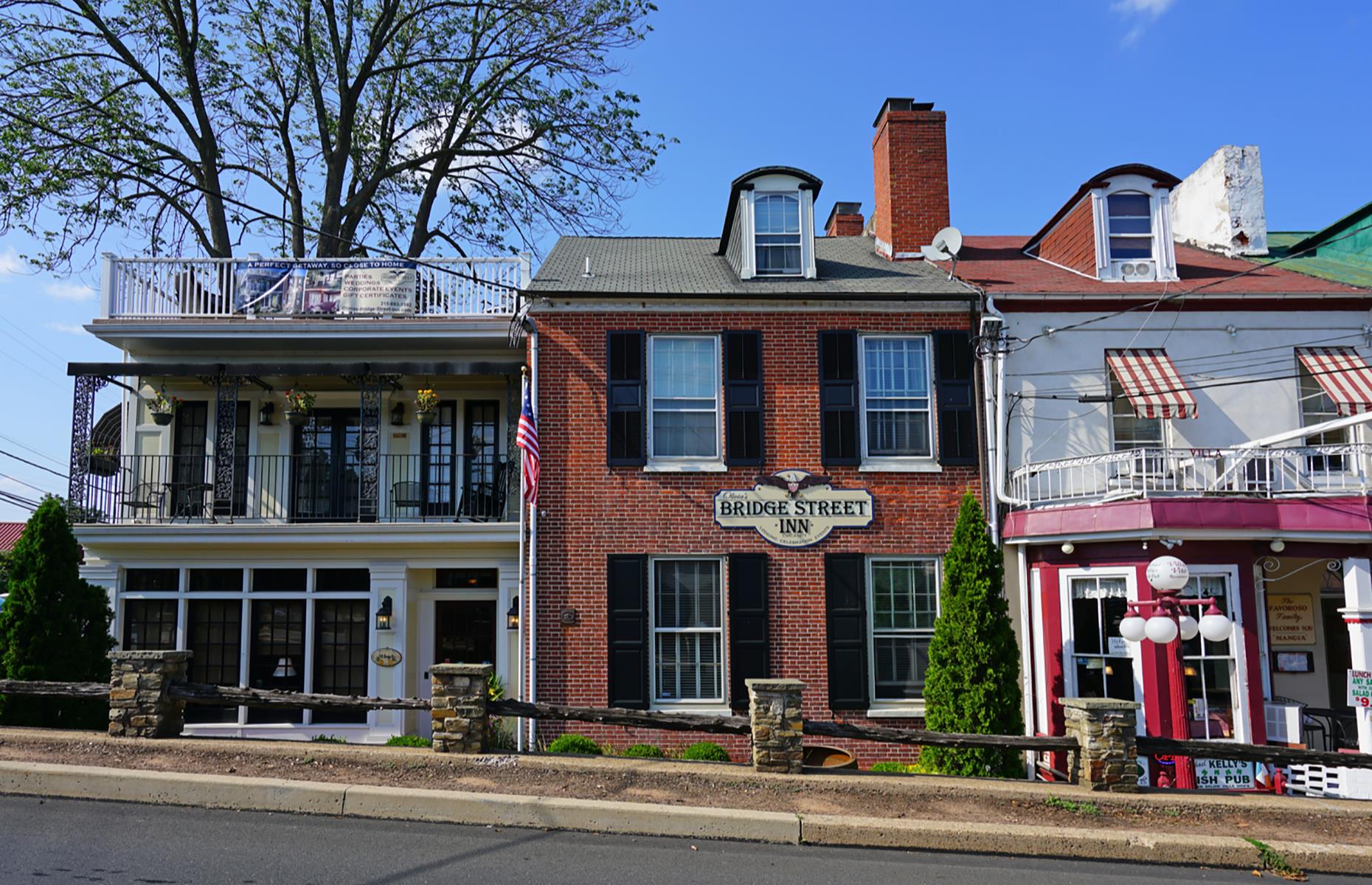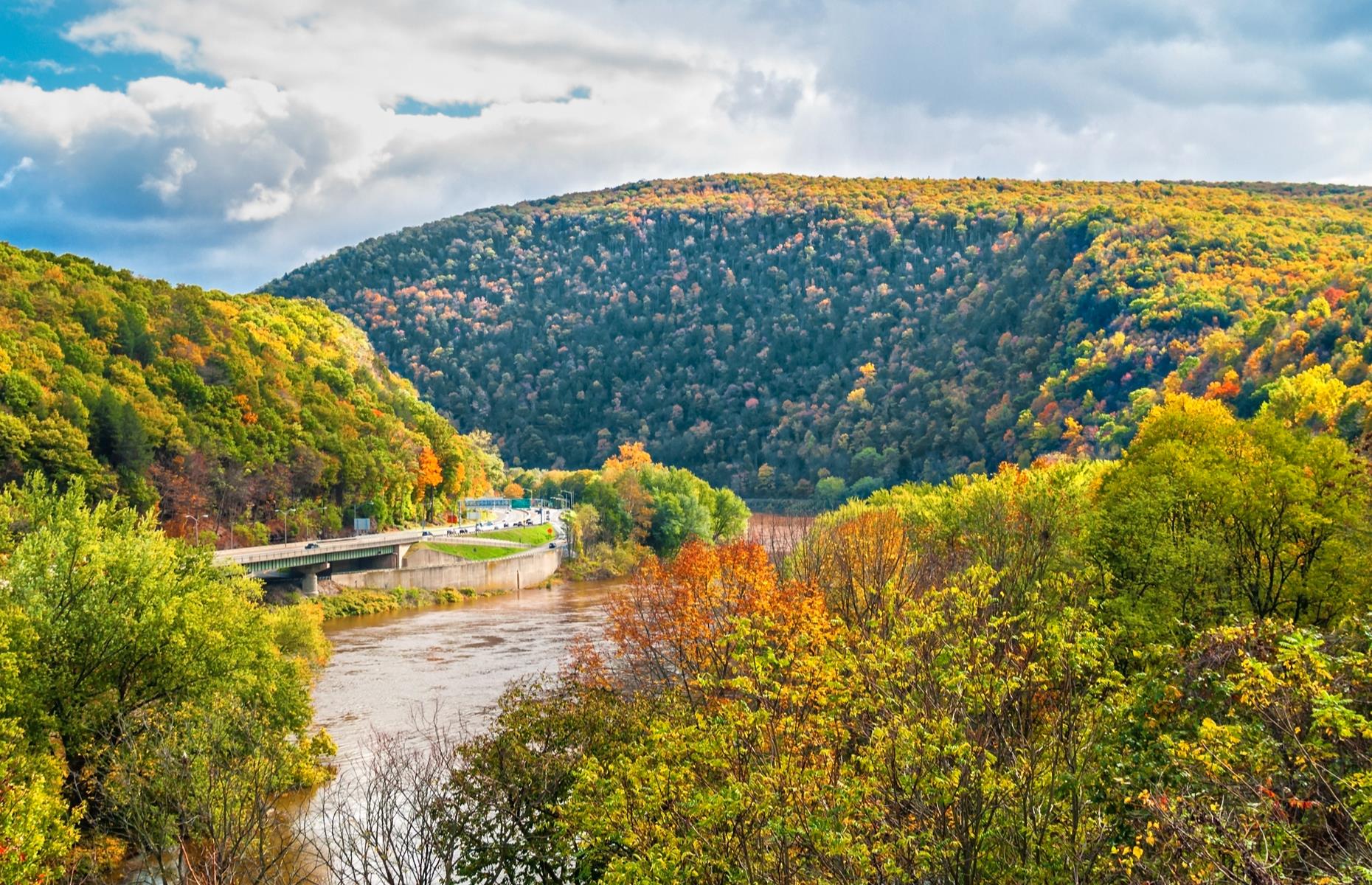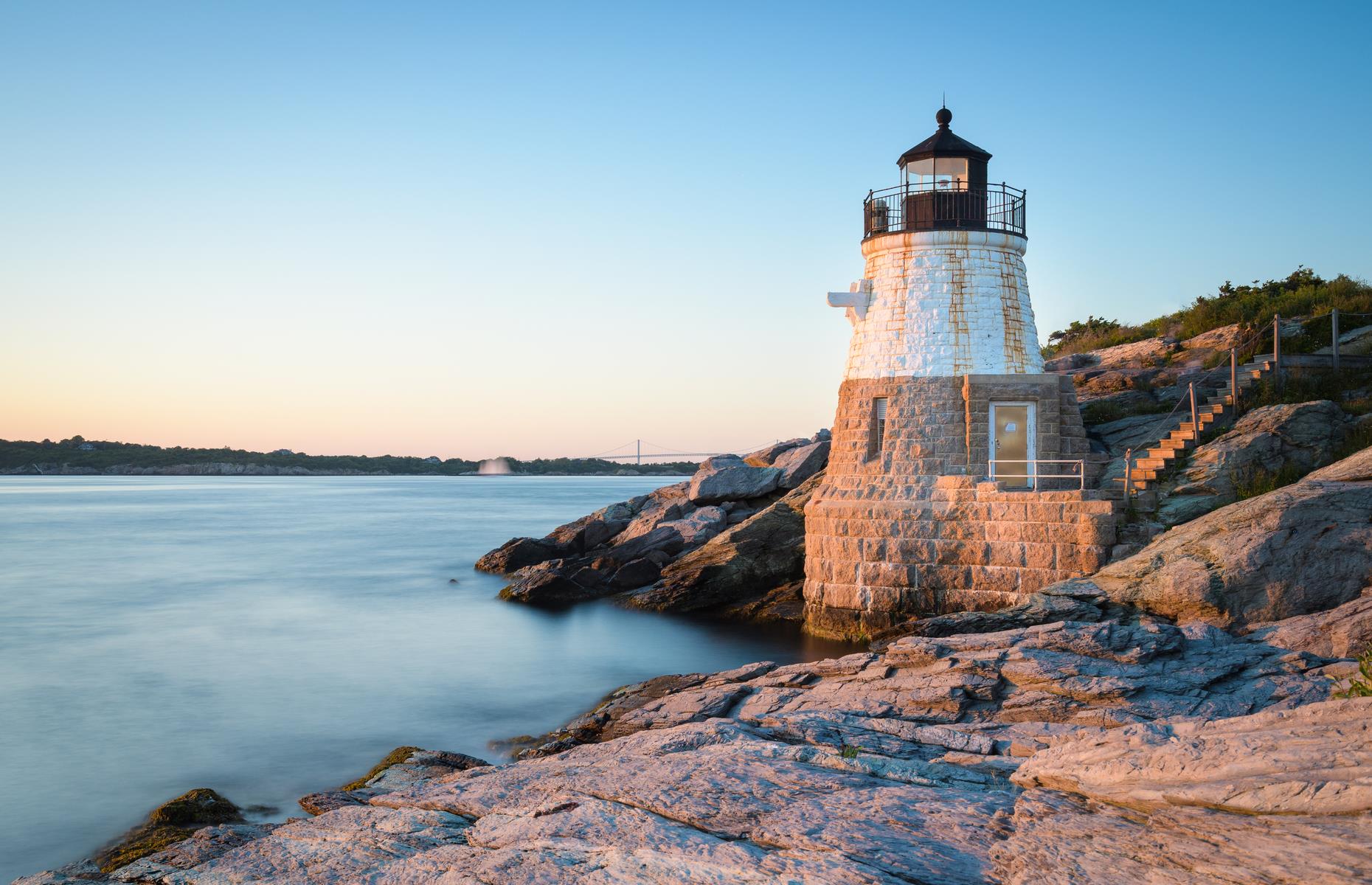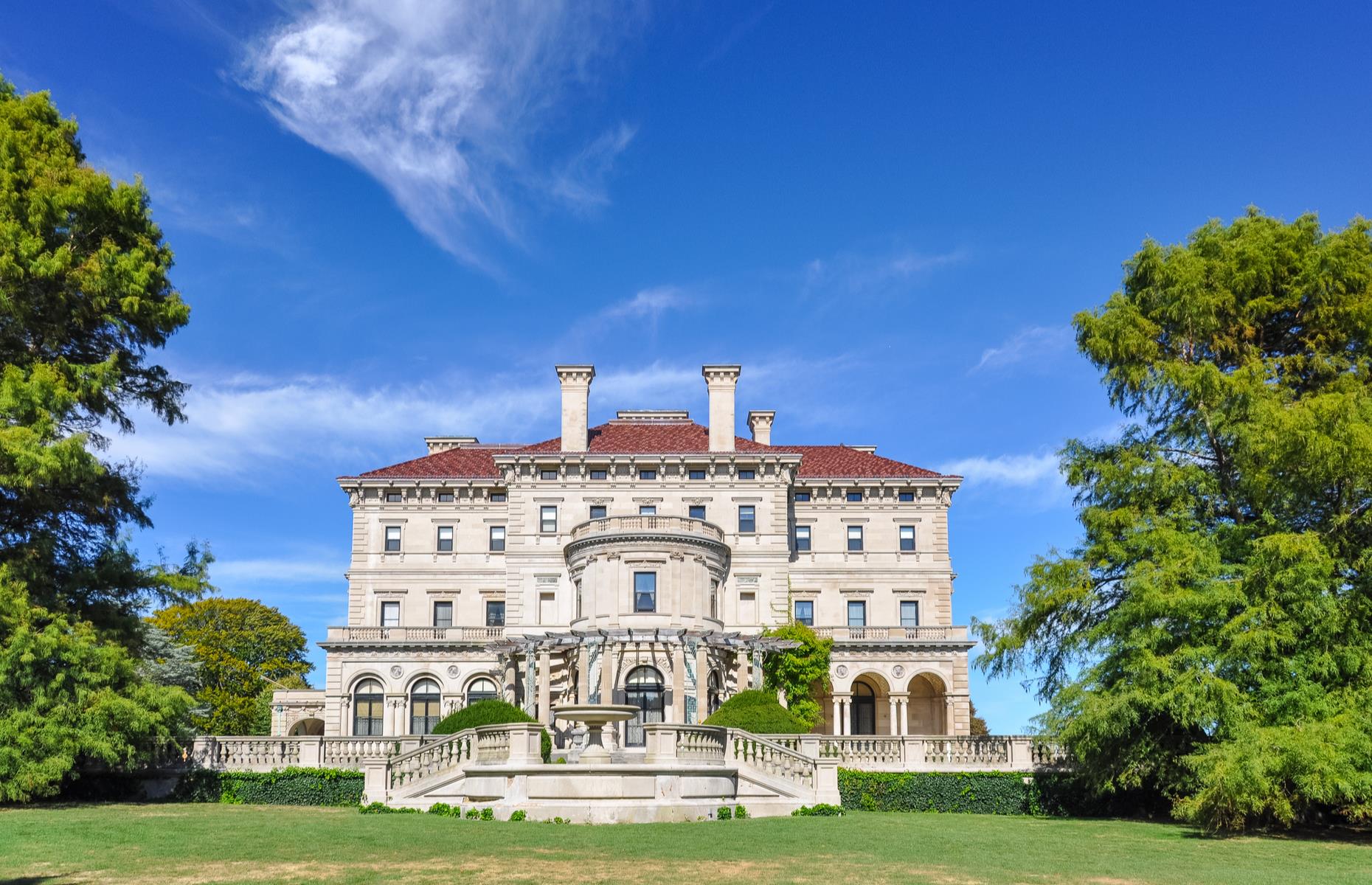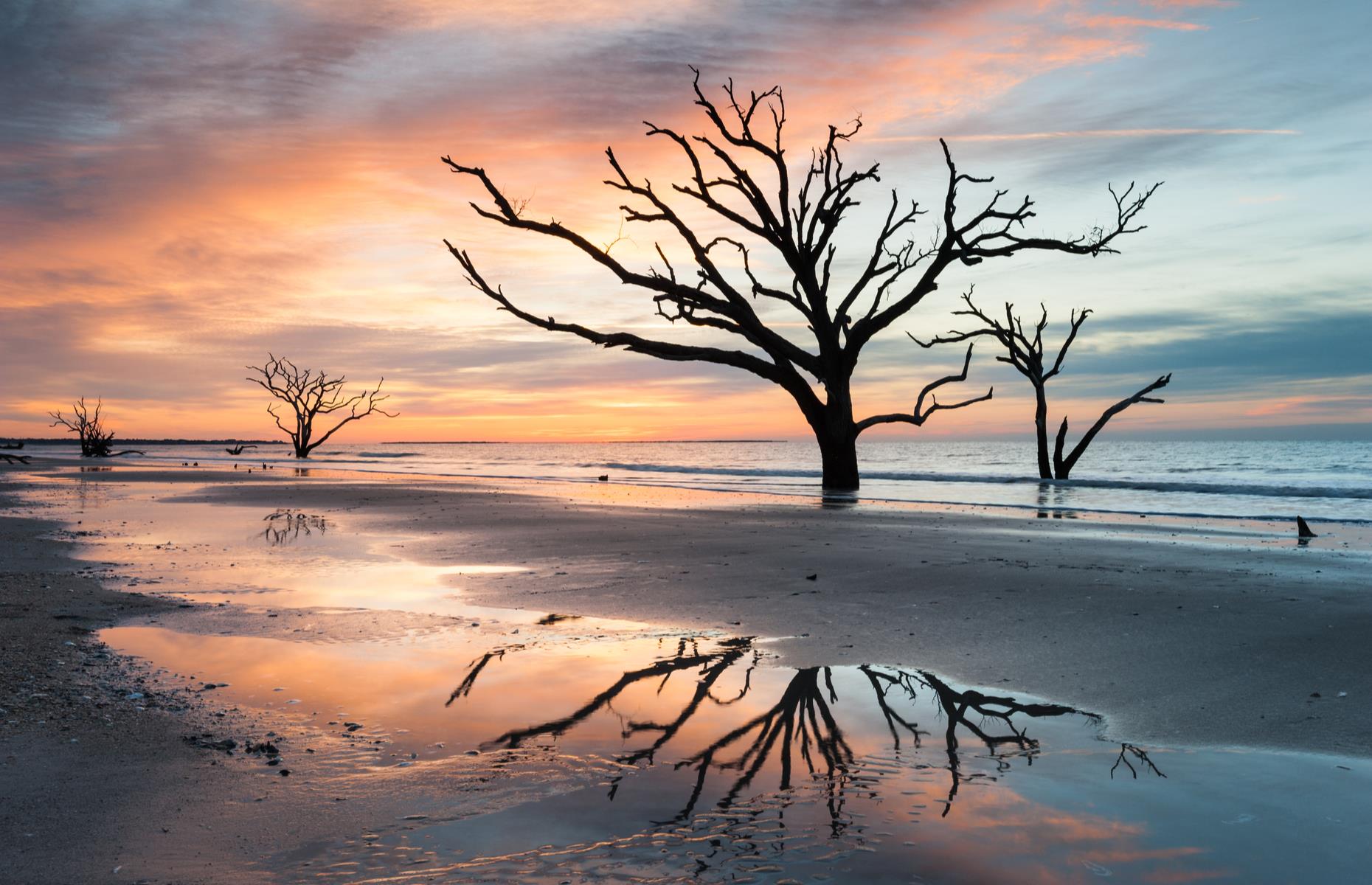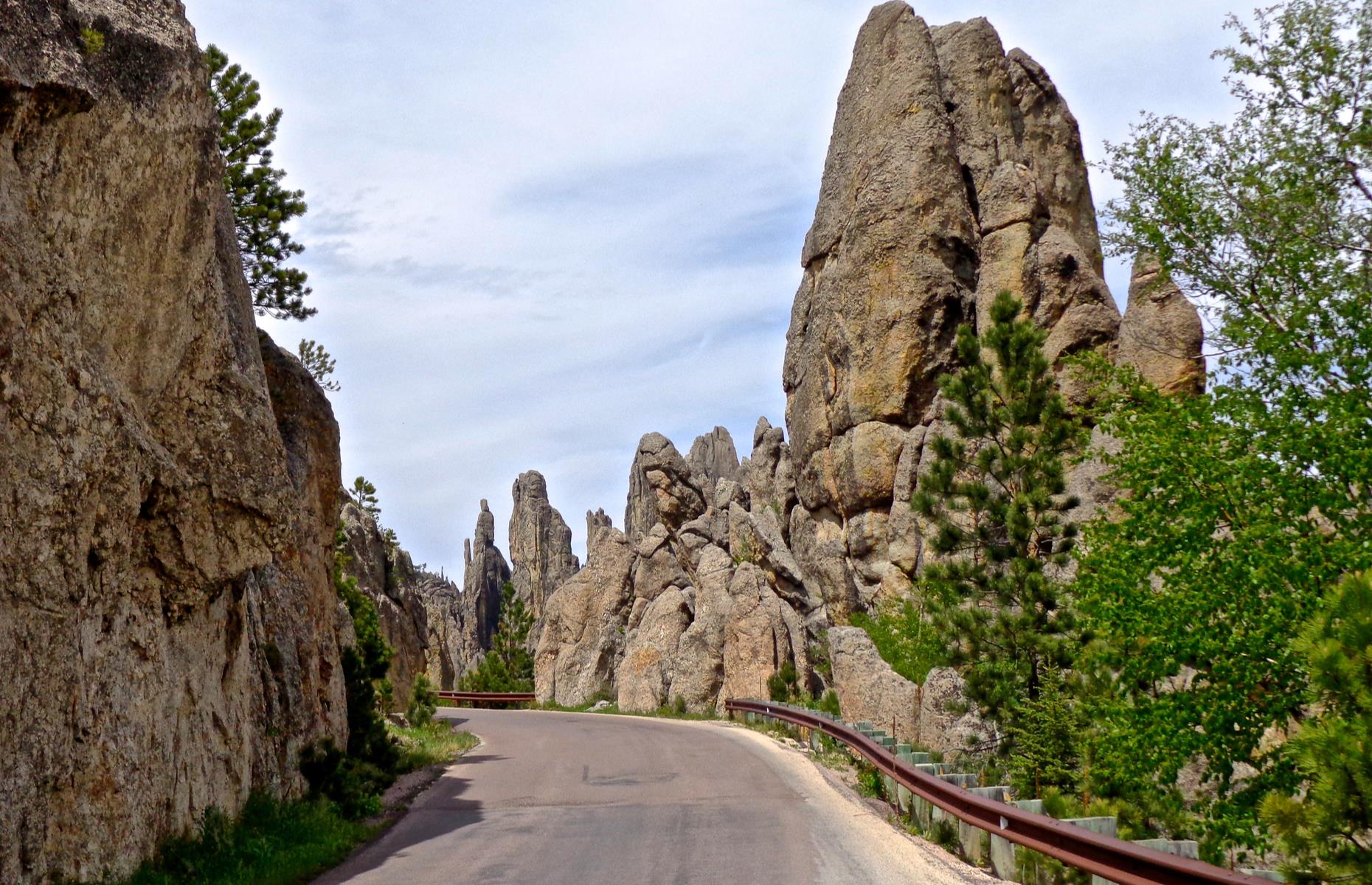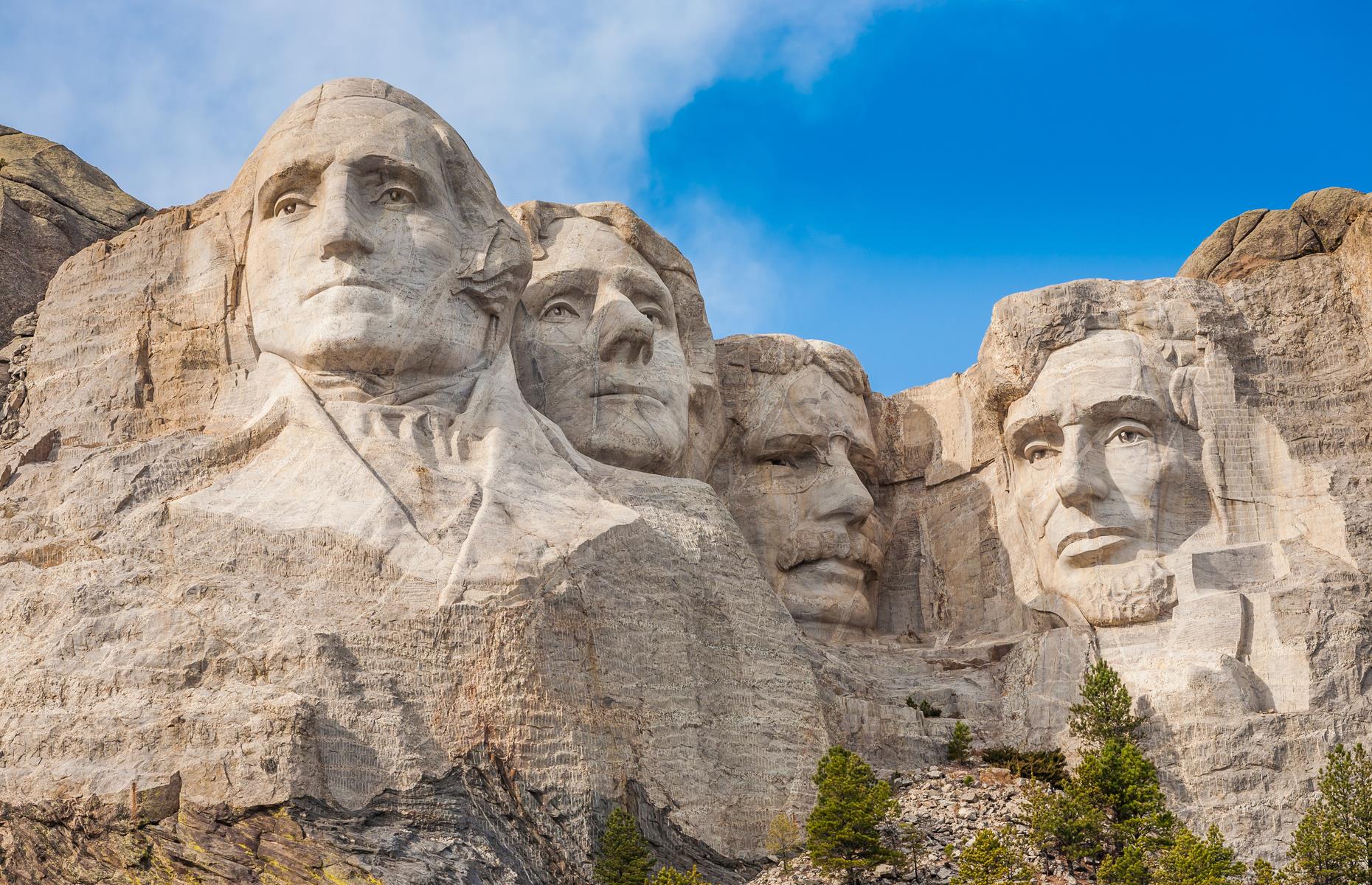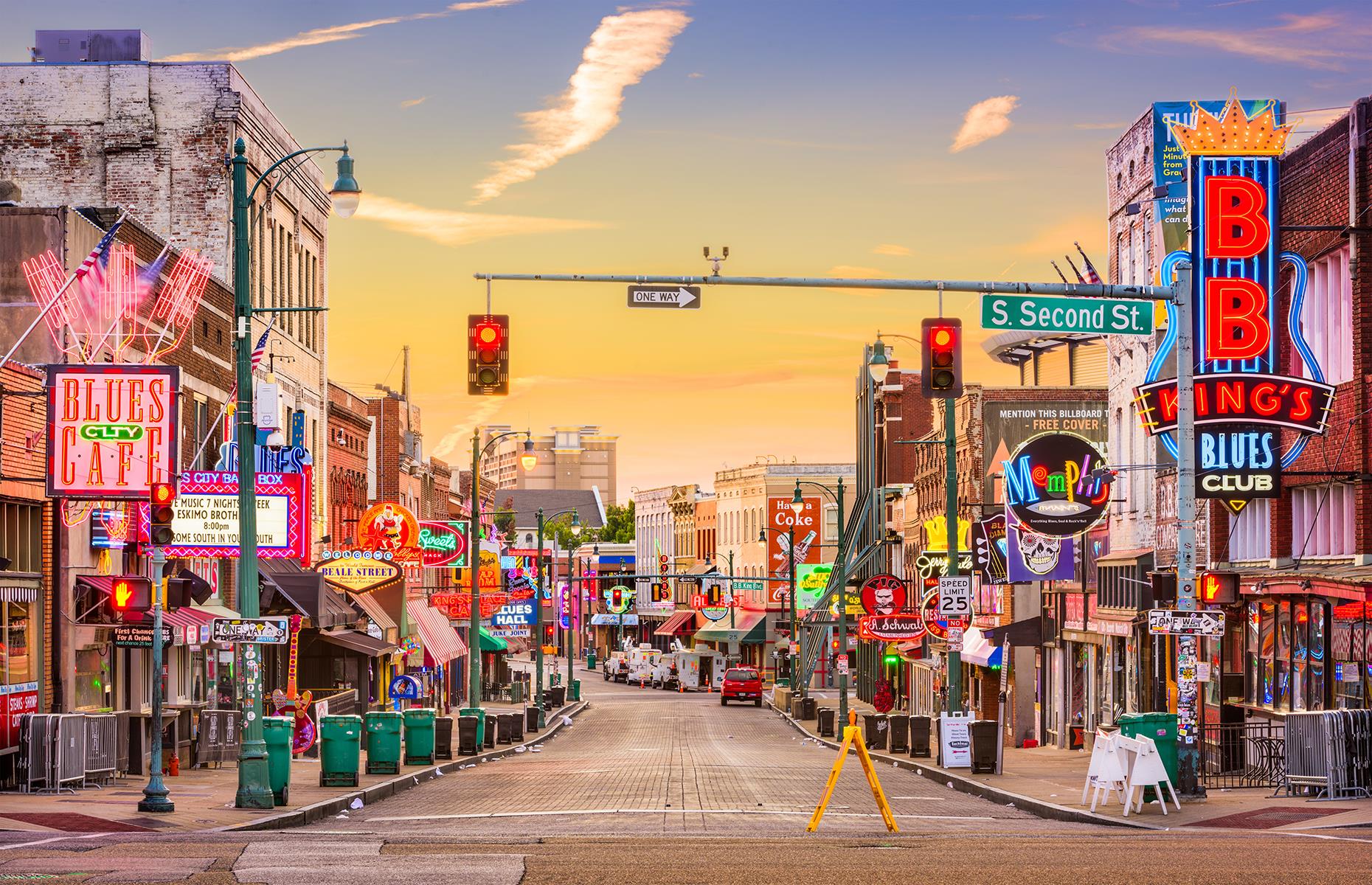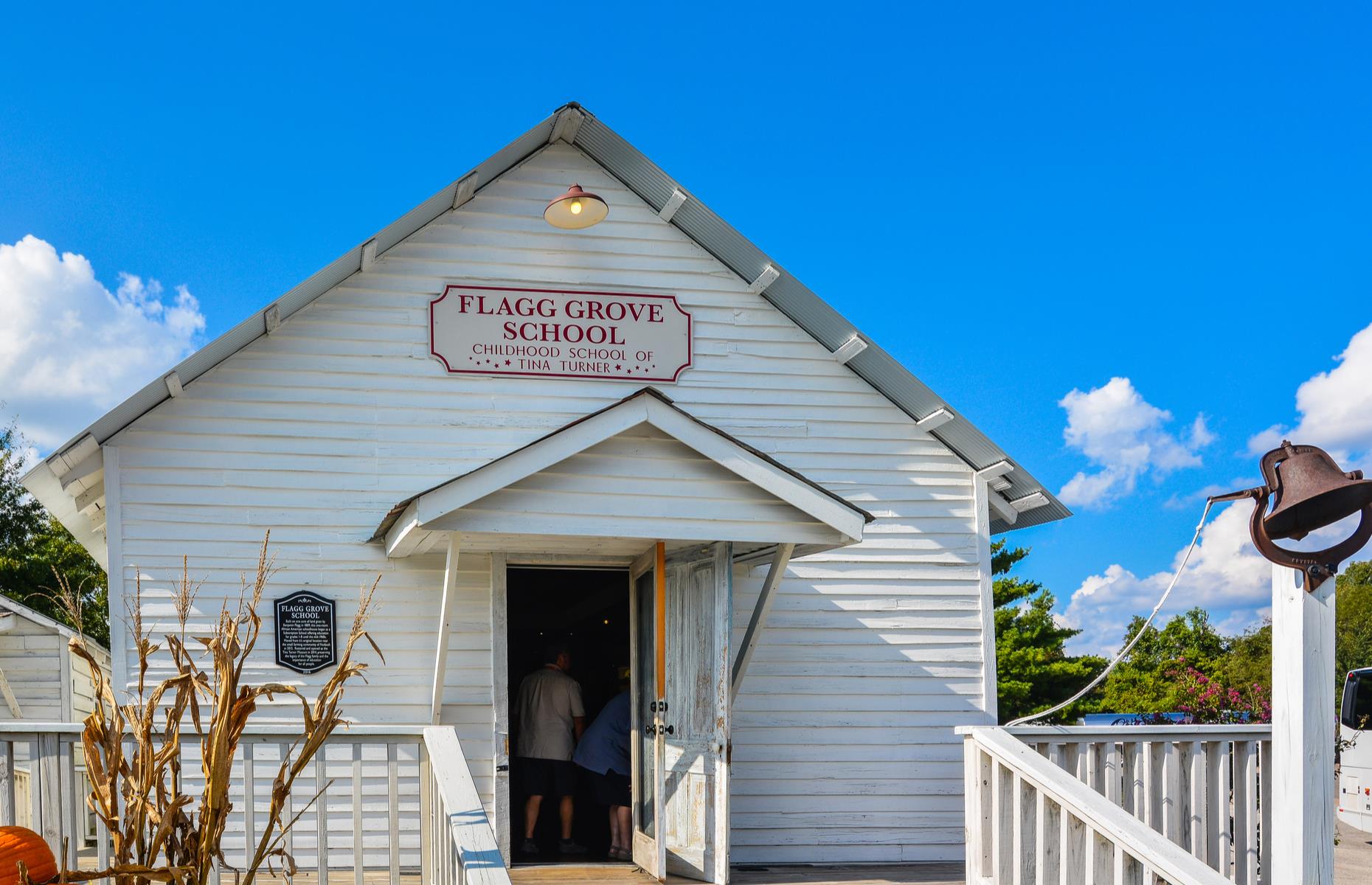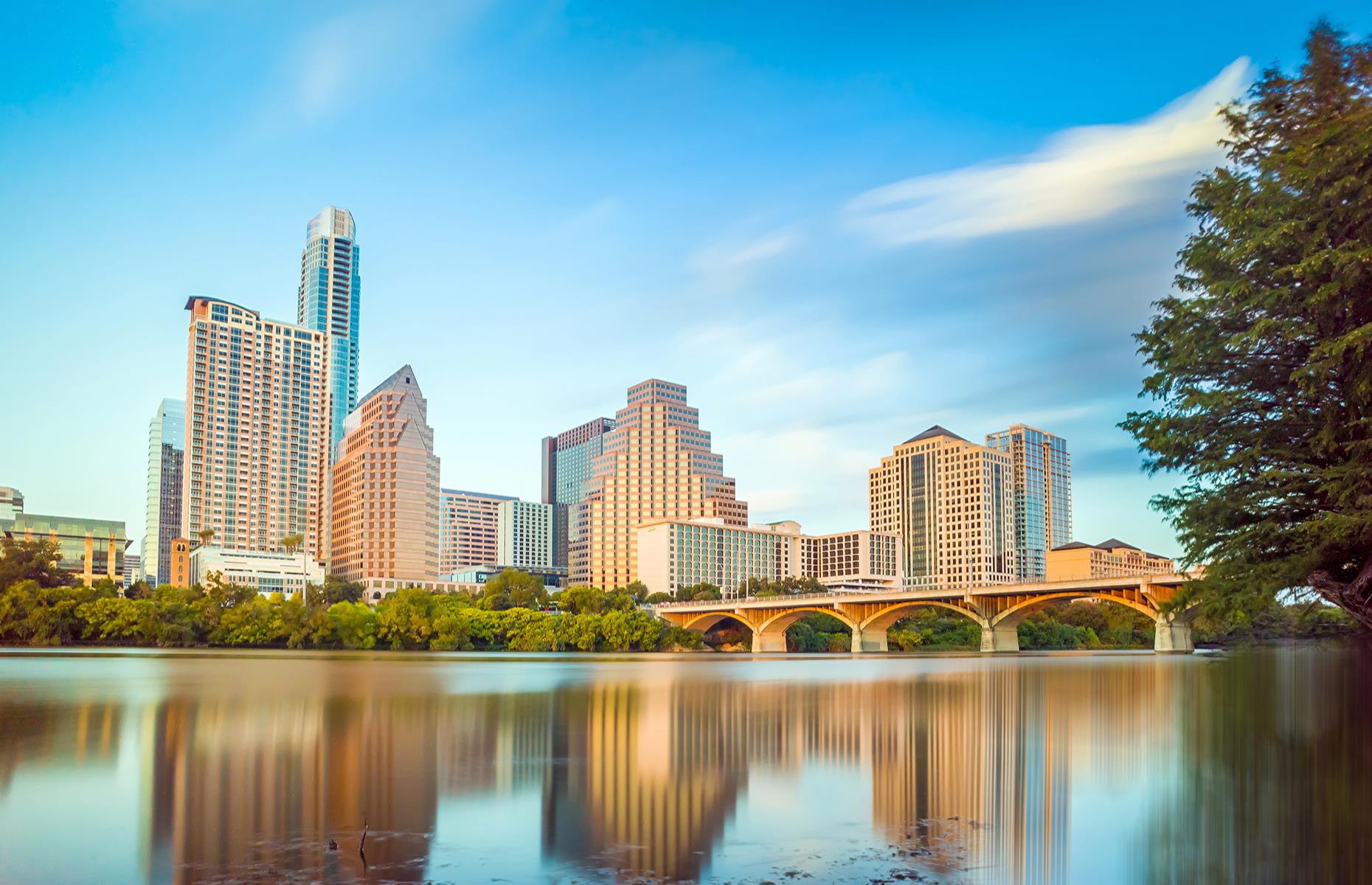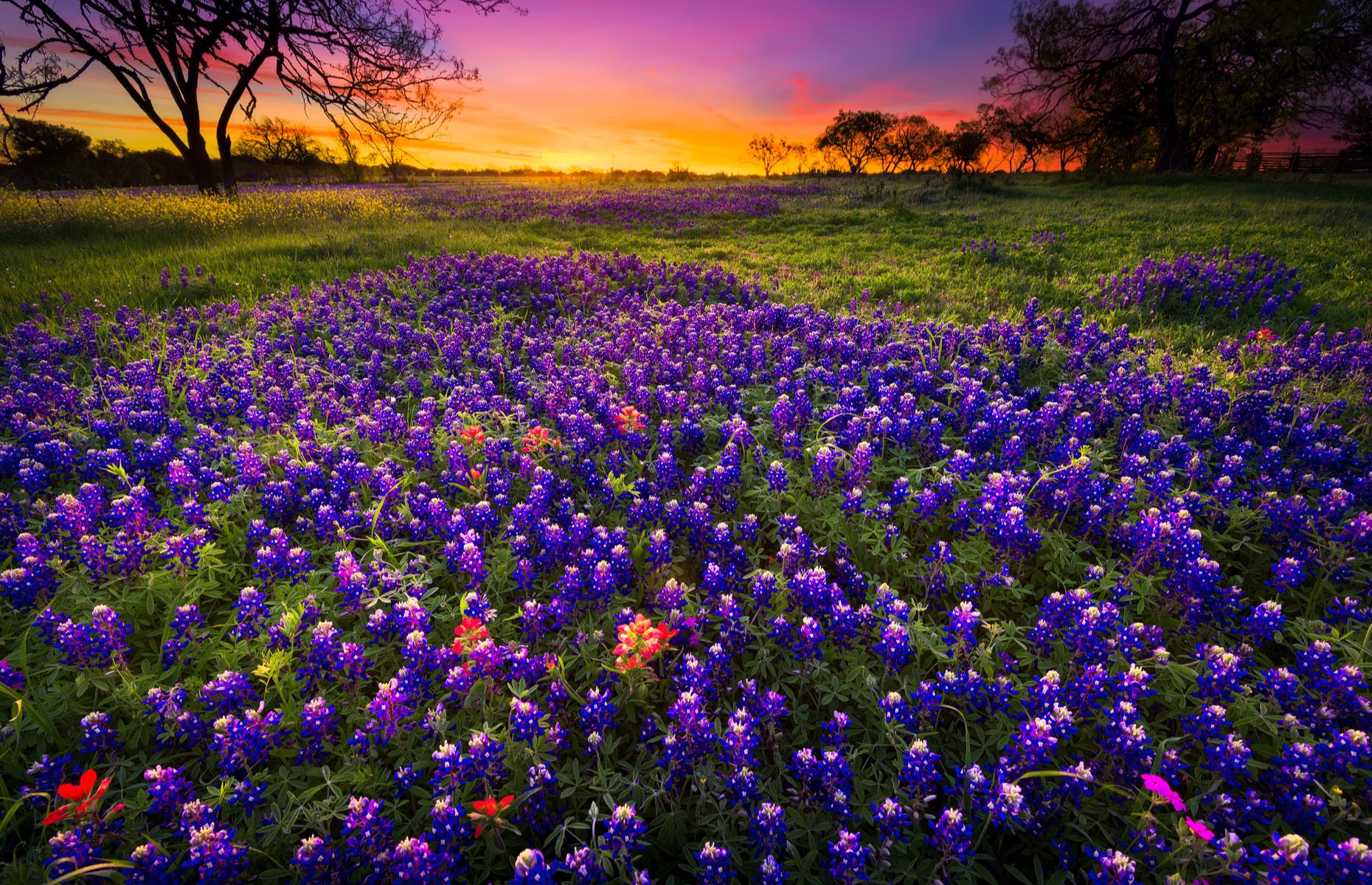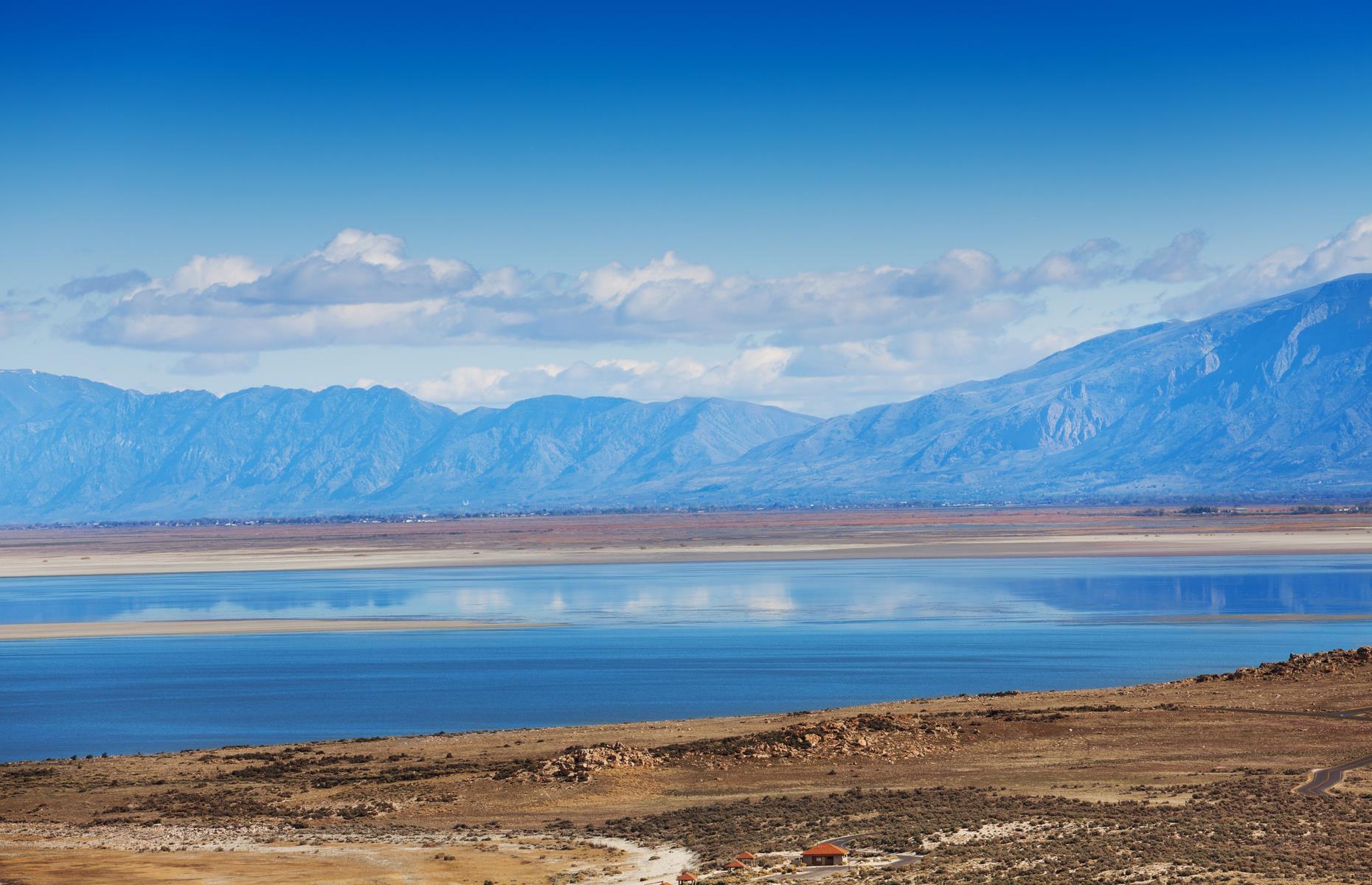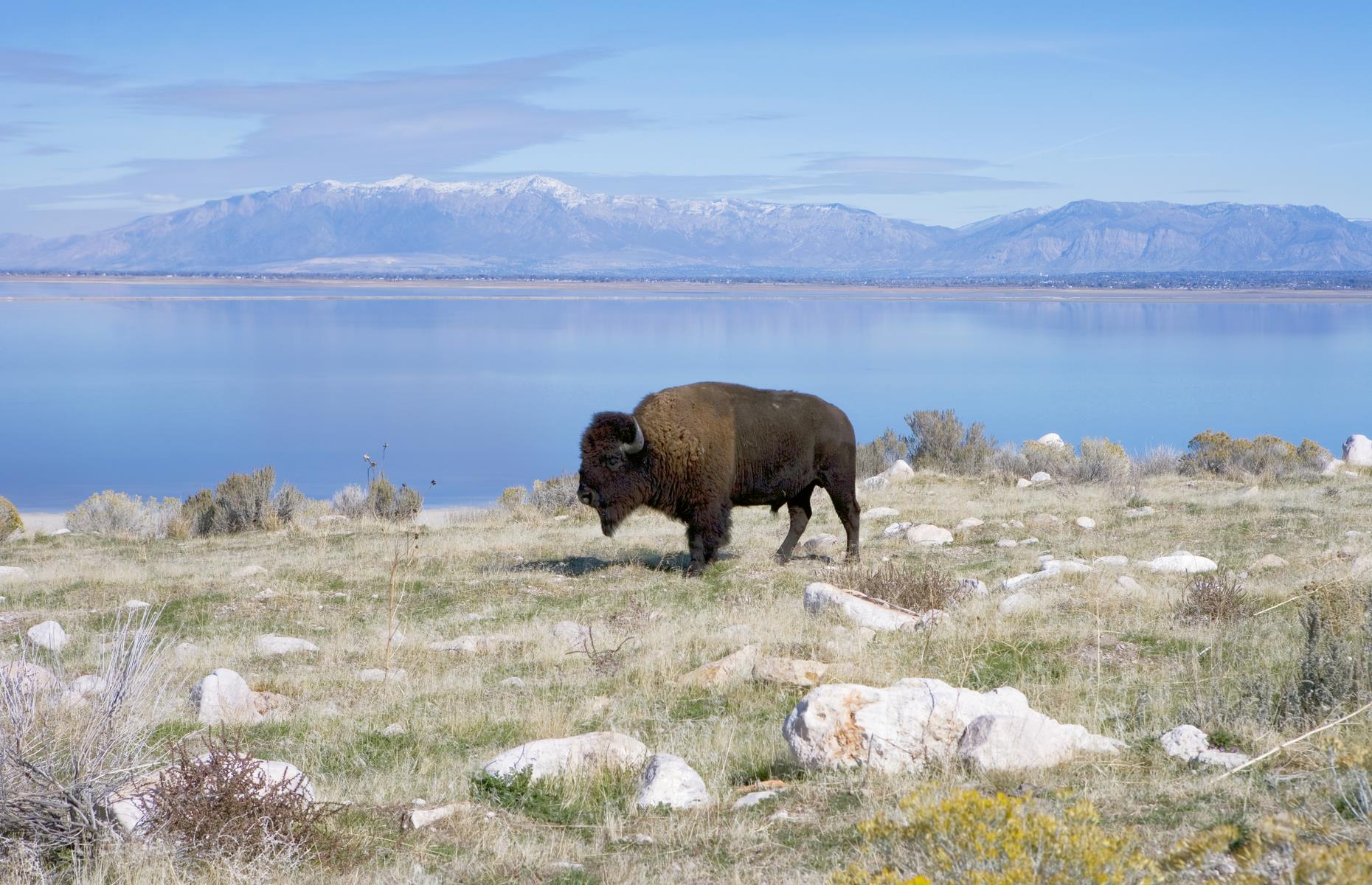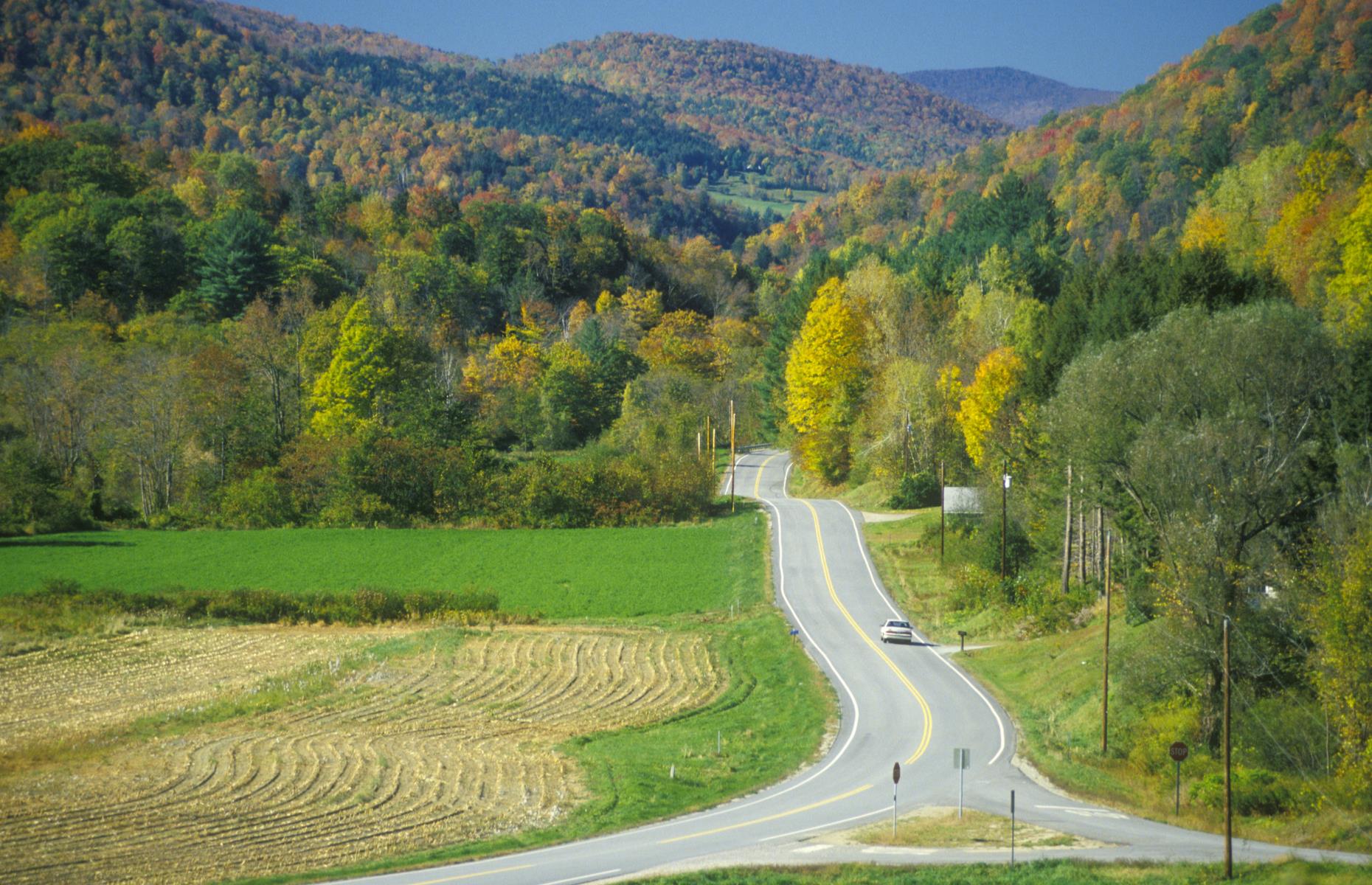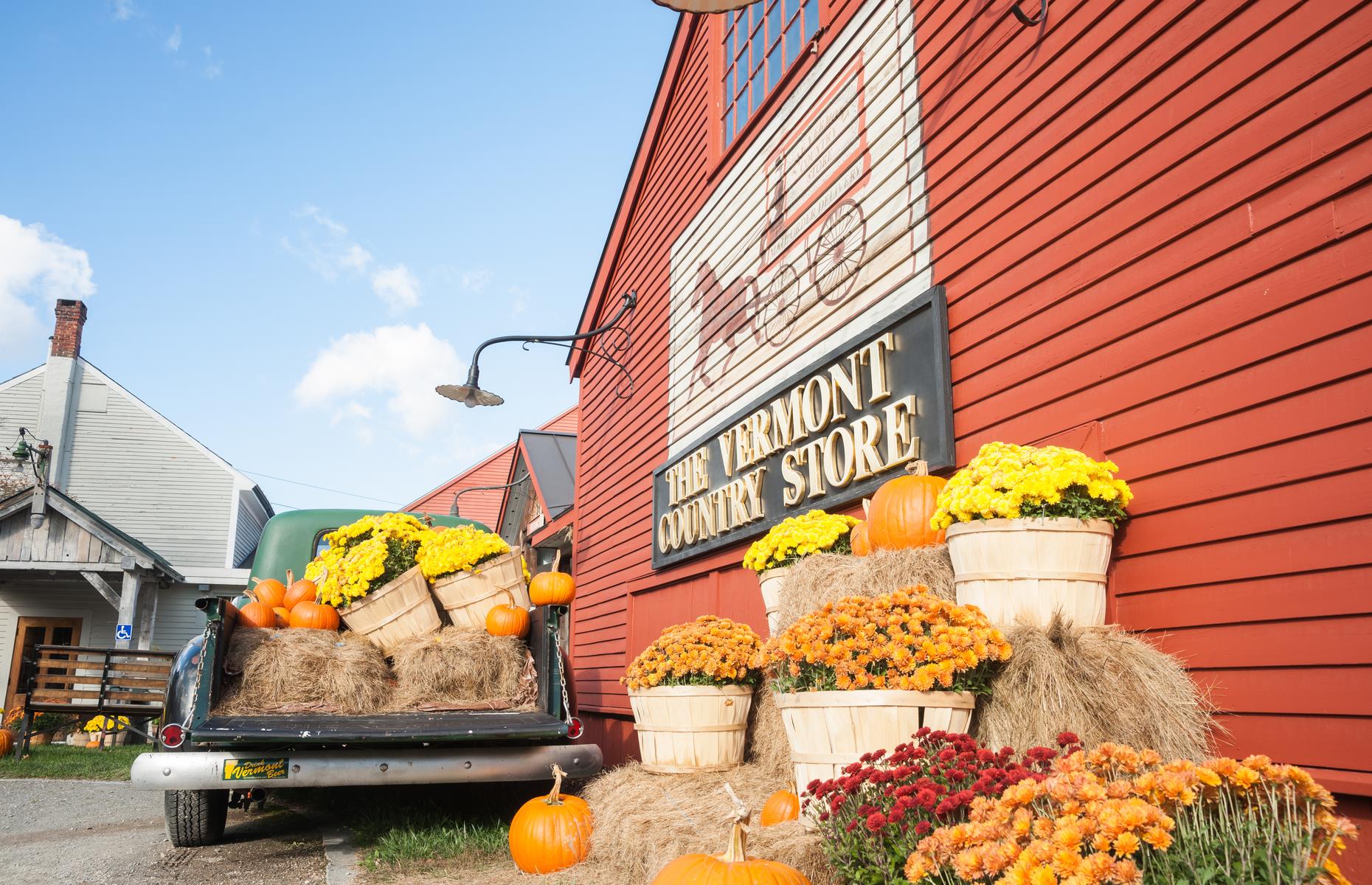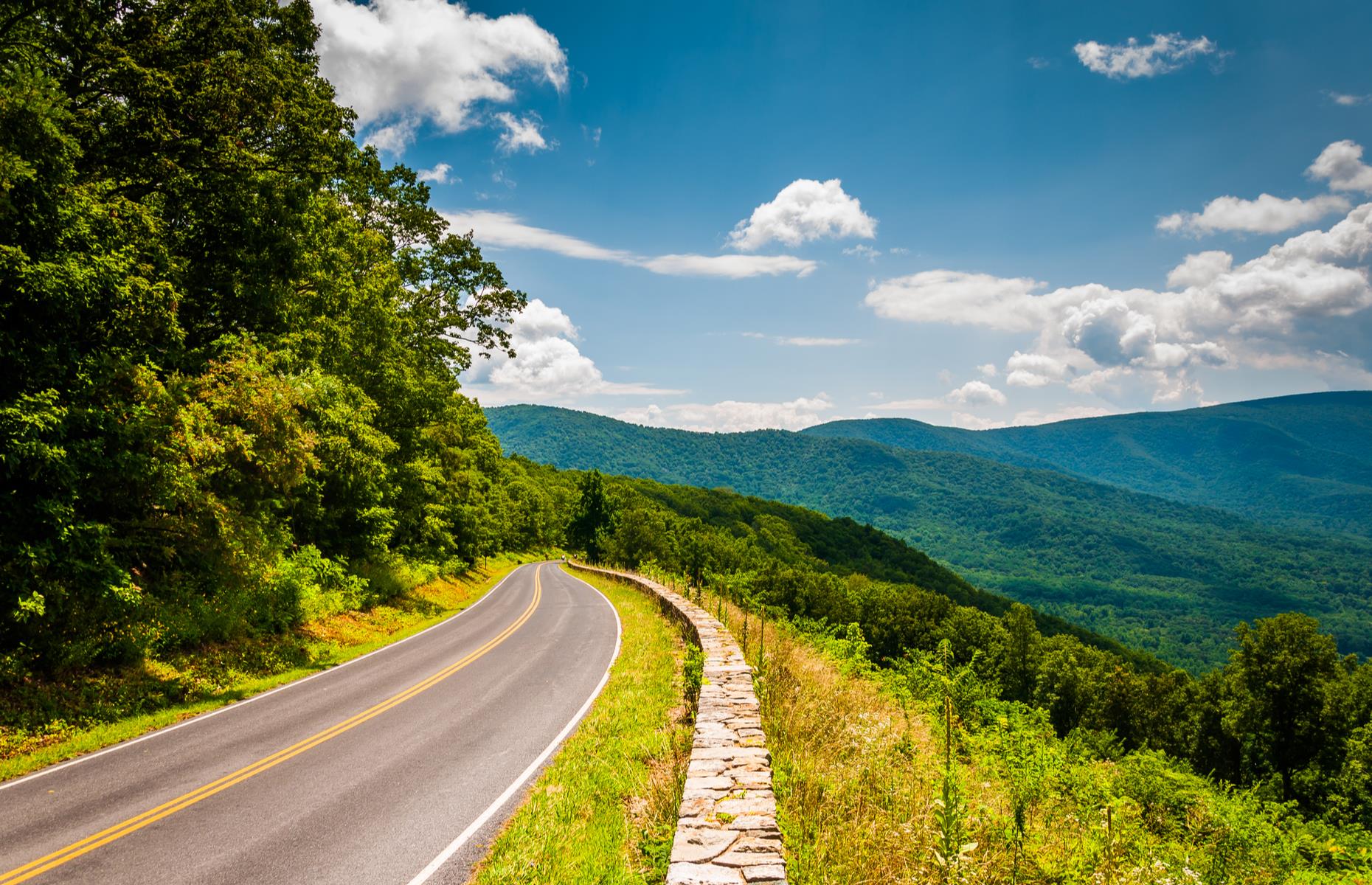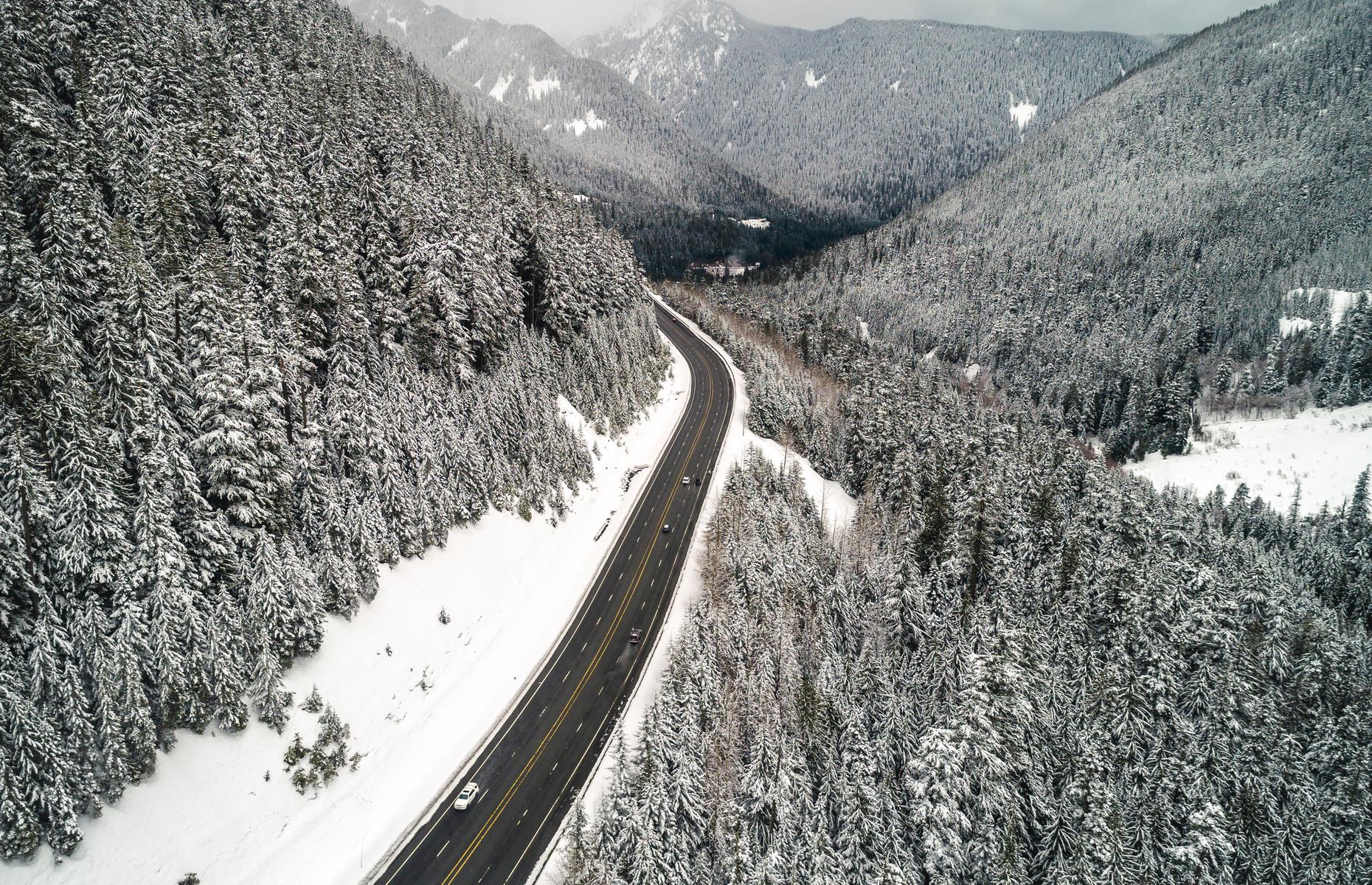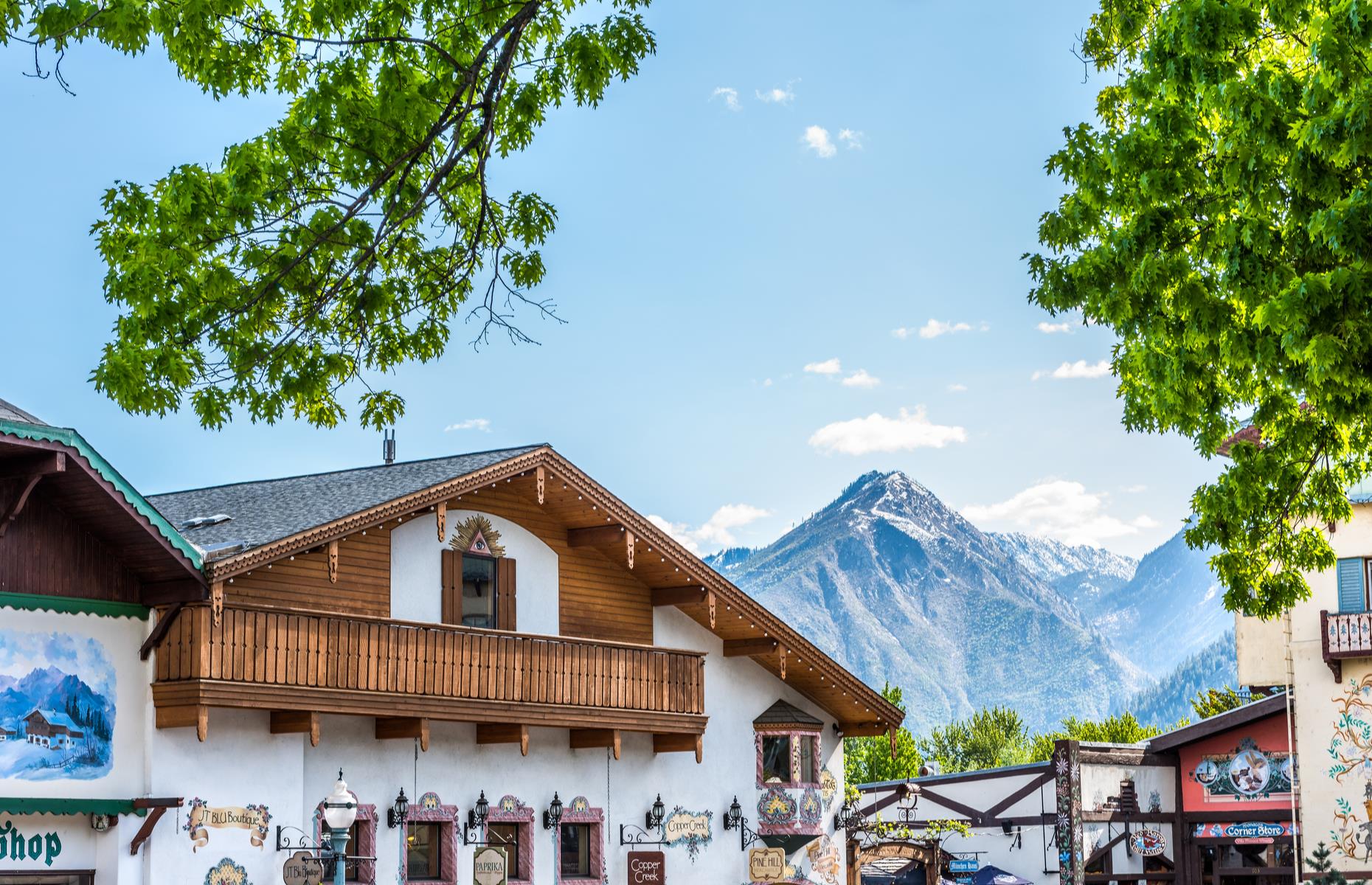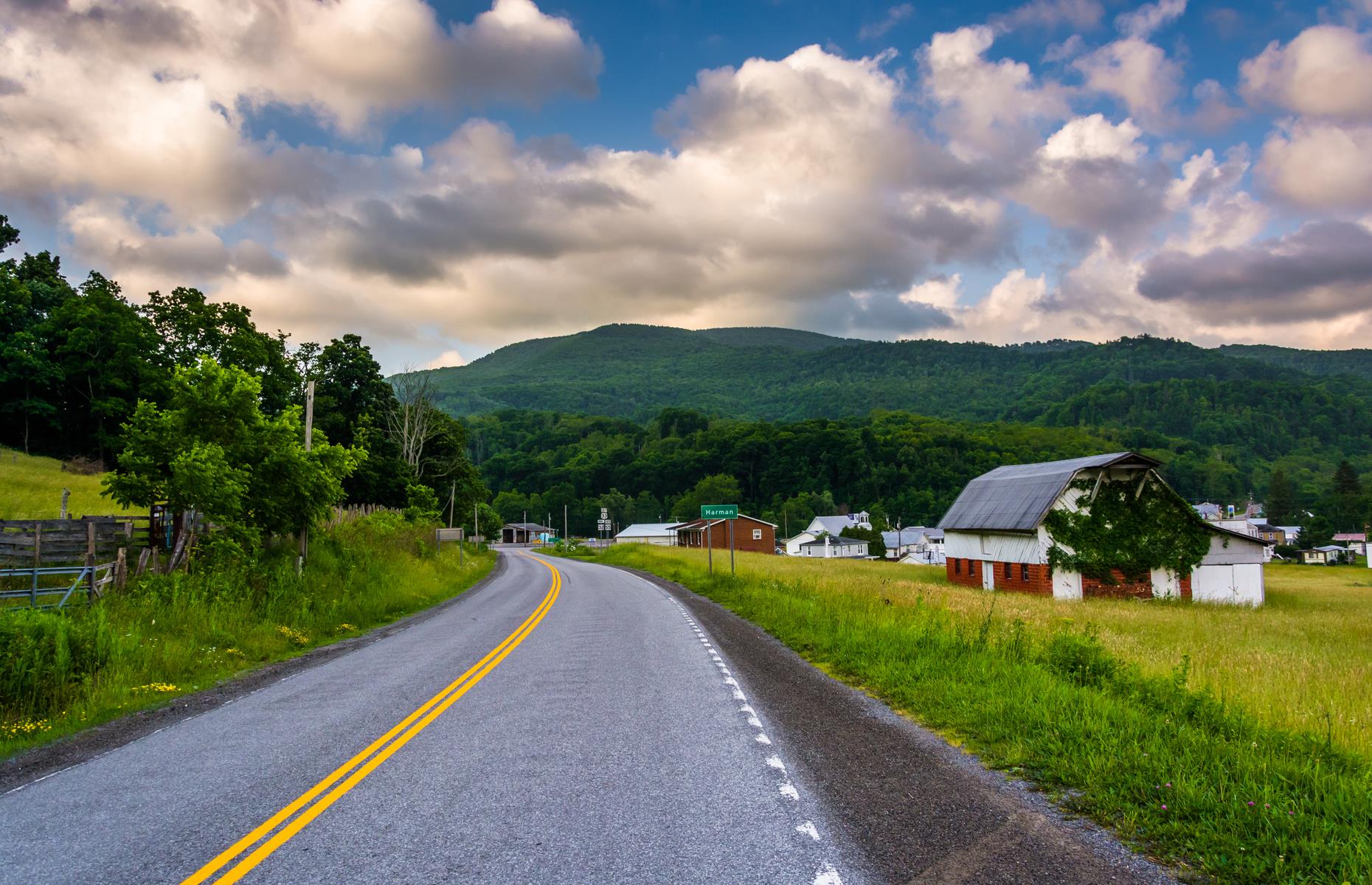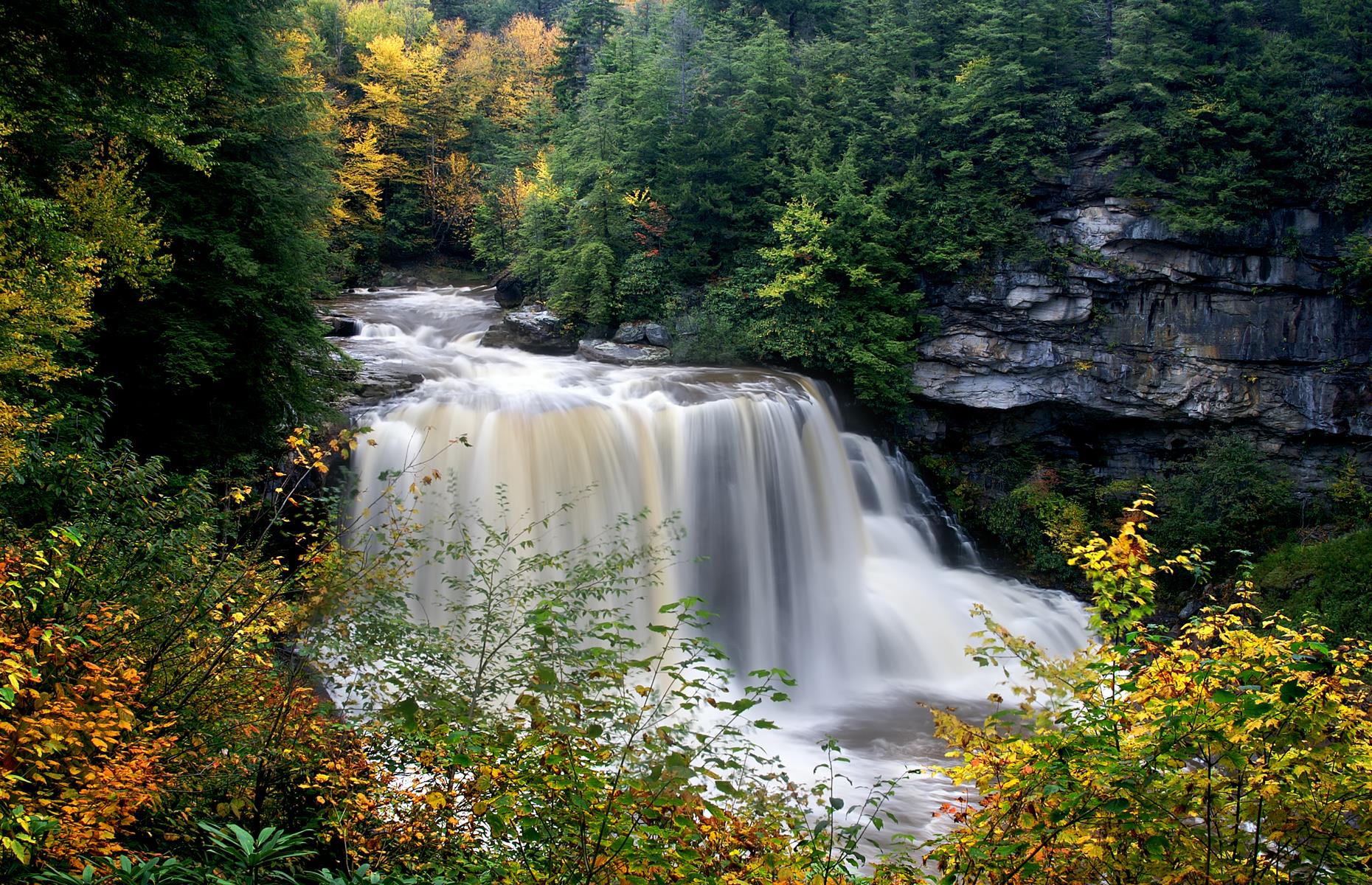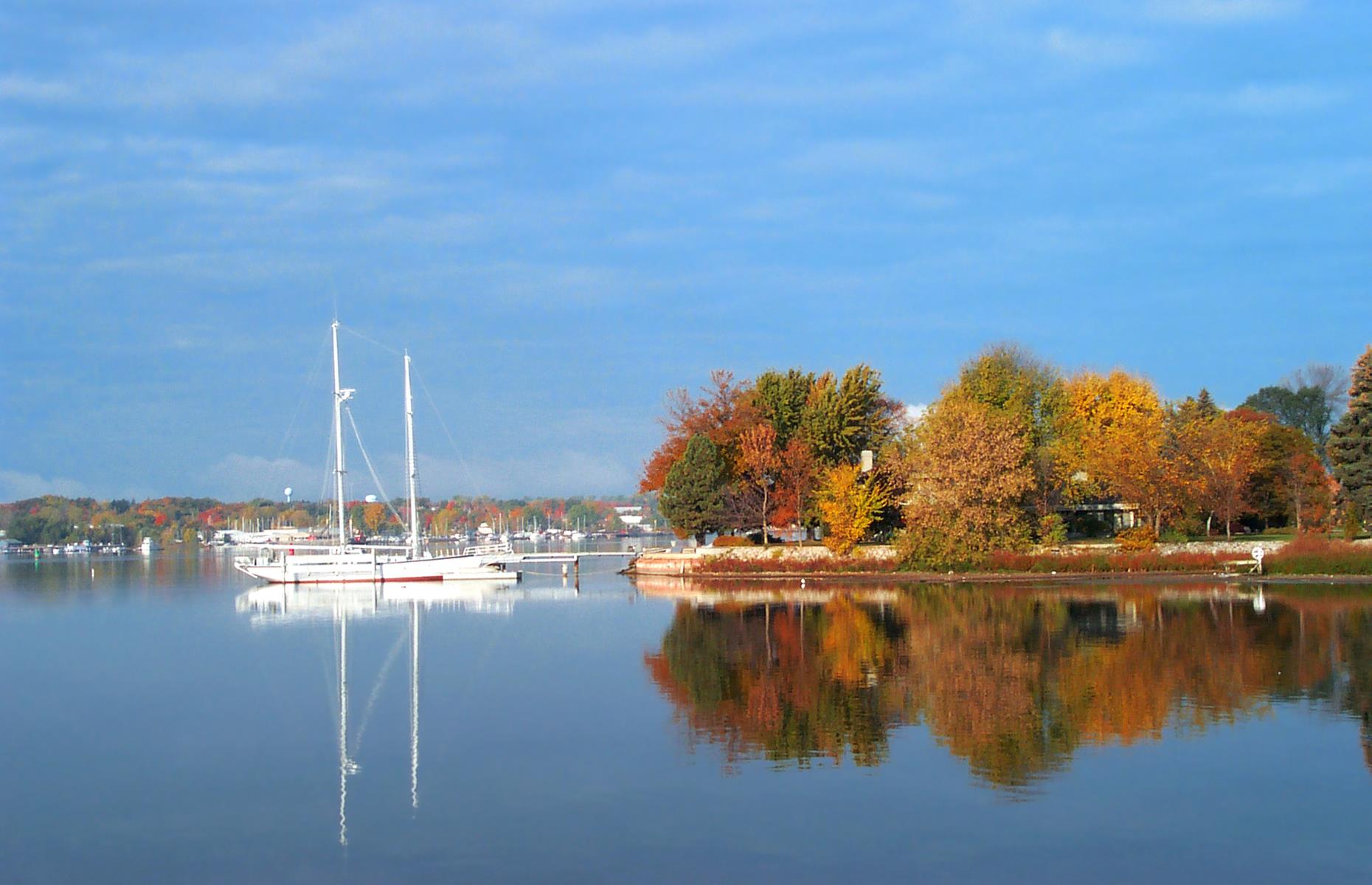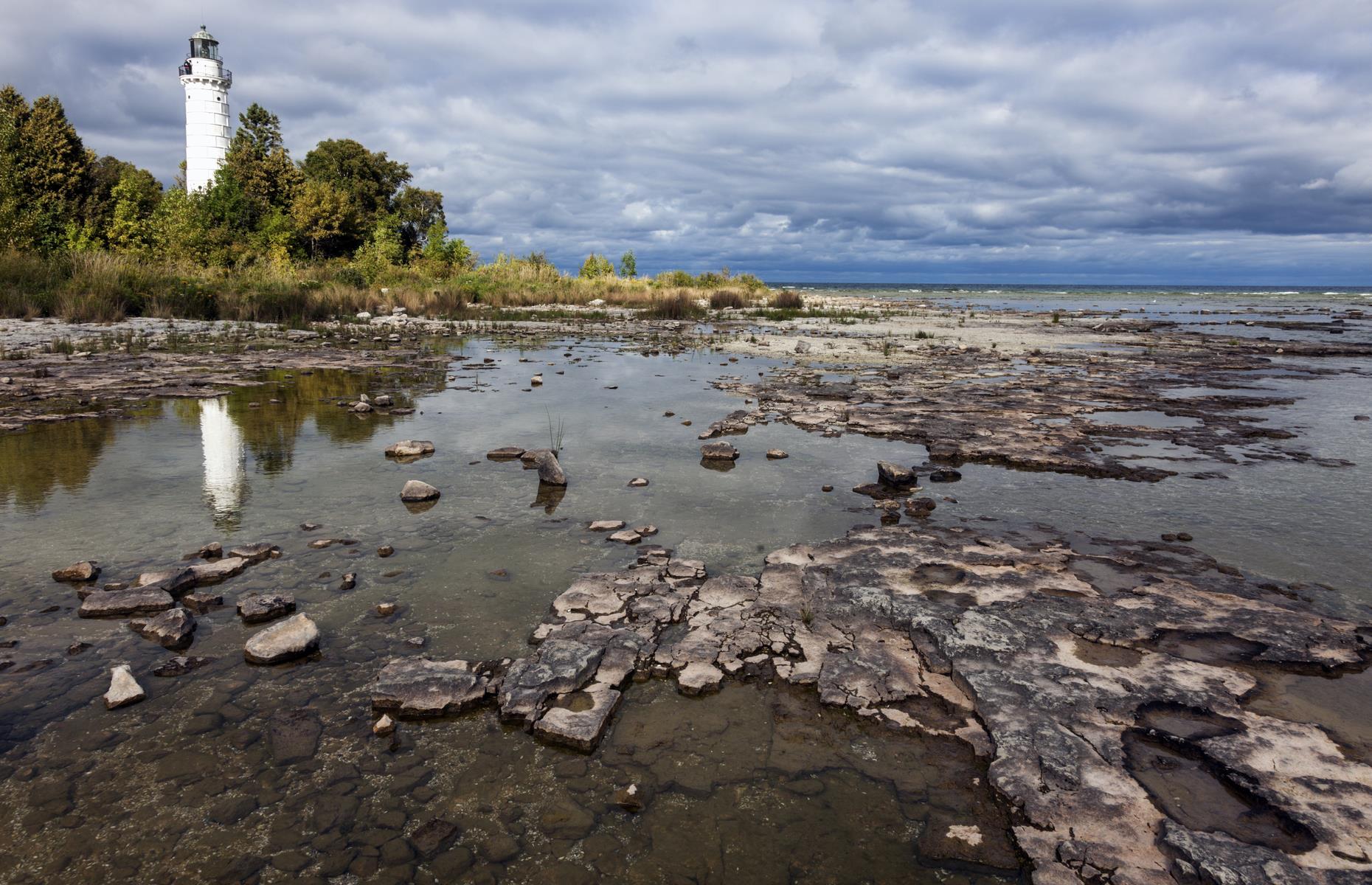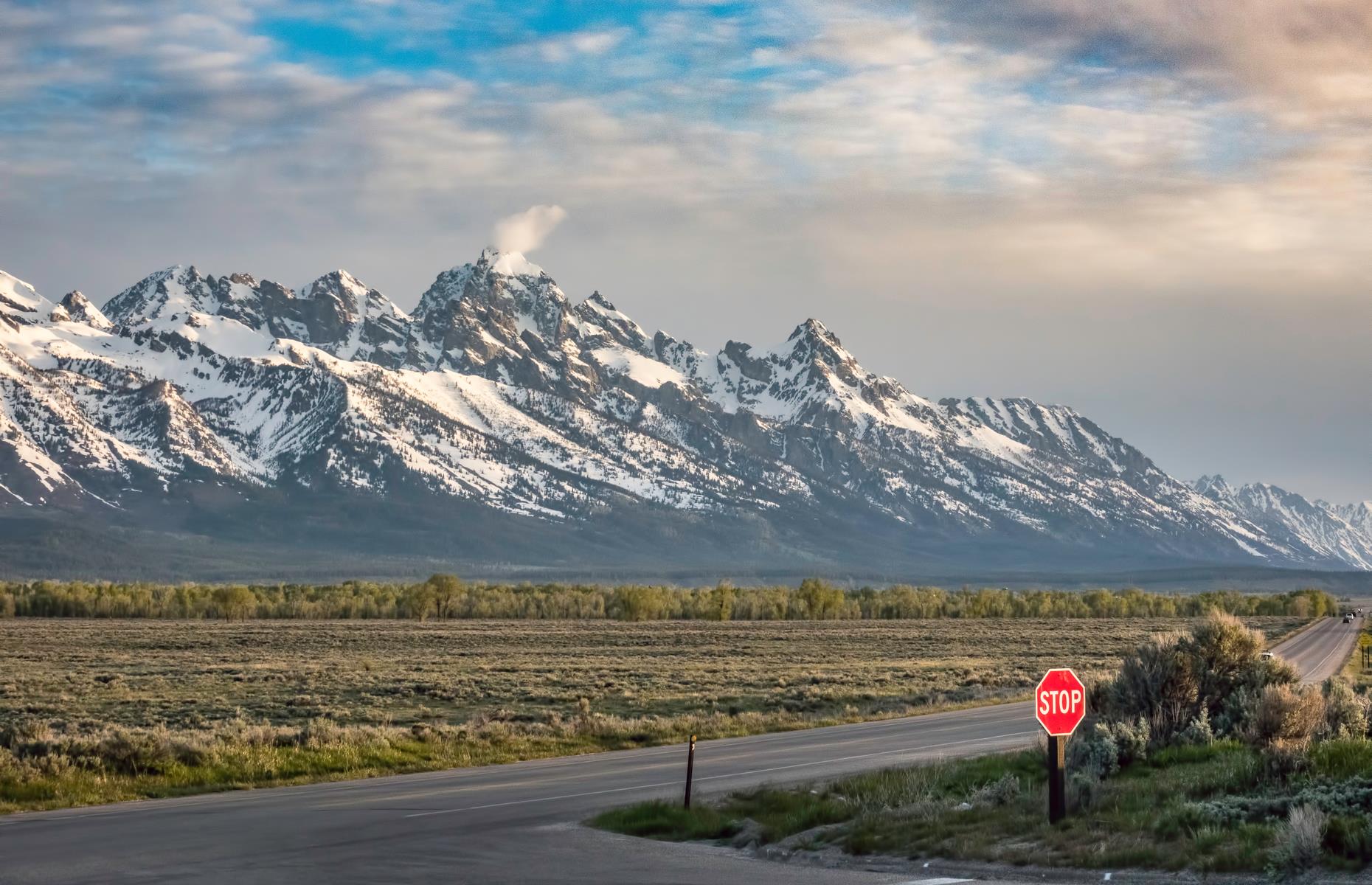 The best of America on the road
Alabama: Selma to Montgomery
Alabama: Selma to Montgomery
The trail is steeped in Civil Rights history. To start, Selma is home to the National Voting Rights Museum and Institute, which chronicles African Americans' struggle for suffrage, and Edmund Pettus Bridge, the site of "Bloody Sunday" (7 March 1965): on this fateful day, state troopers brutally attacked unarmed protestors as they marched. Montgomery – location for the Rosa Parks Museum and the Civil Rights Memorial Center – is the final stop. Note that the Civil Rights Memorial Center is temporarily closed. 
Alaska: Fairbanks to Healy
Due to its sheer size, Alaska doesn't lend itself well to quick weekend jaunts, but the 112-mile (180km) journey south from Fairbanks to Healy leads right to the gateway of Denali National Park. The legendary George Parks Highway is a destination in itself – all snow-crowned peaks and wide open roads. The journey takes around two hours at least, and in Healy, there are a handful of RV parks, hotels and restaurants. At present, be sure to check the opening status of food outlets and reserve accommodation before leaving.
Alaska: Fairbanks to Healy
The little coal-mining town of Healy is only 11 miles (18km) from the entrance to Denali National Park, with its soaring mountains and fascinating wildlife. There's also easy access to the historic Stampede Trail, a rugged route originally used to reach the long-abandoned Stampede Mine. Typically local operators, such as Stampede Excursions, organize a range of expeditions, from Northern Lights tours to ATV adventures, but many have canceled outings for the season. Denali National Park is gradually reopening, though, with Tundra Wilderness narrated bus tours having restarted again.
Arizona: Phoenix to Sedona
The journey from state capital Phoenix to the stunning desert town of Sedona (pictured) is all about the red-rock vistas Arizona is famous for. The entire journey is around 116 miles (187km) and can be completed in two hours, though most travelers choose to slow down and make some pit stops along the way. Phoenix – with its Desert Botanical Garden and epic hiking trails to Camelback Mountain – is the scenic starting point. 
Arizona: Phoenix to Sedona
From Phoenix, the route moves up I-17, known as the Black Canyon Freeway – farther north, the roads become narrower and quieter, with scrubland and hills dotted with cacti opening out on either side. Around halfway through the journey is Black Canyon City, a former mining town and gateway to the picturesque Black Canyon Trail. Farther on still is Montezuma Castle National Monument, a Sinagua cliff dwelling (pictured) – see the NPS site for details on available facilities here. Then, eventually, Sedona's fiery peaks are visible from the road. 
Arkansas: Fayetteville to Ozark
A weekend road trip in the northwest of the Natural State, this journey combines urban adventure with a mighty dose of spectacular scenery. Beginning in the college city of Fayetteville, the 60-mile (97km) route slices through the Ozark National Forest on the Pig Trail Scenic Byway (pictured). The early part of the journey travels west on I-16, before joining AR-23 (the scenic byway) as it winds its way down towards Ozark, a small town with an enviable location.
Arkansas: Fayetteville to Ozark
In Fayetteville, a highlight is the Botanical Garden of the Ozarks (pictured), which includes a beautiful space dedicated to Arkansas' native flora (the garden itself is open, though some amenities like the gift shop remain closed). Then, the hairpin bends and woodland scenery of the Pig Trail Scenic Byway (particularly beautiful when ablaze in fall) await. The route finishes in Ozark: this dinky town, filled with street art and antiques stores, is a base for forest hikes and kayaking on the Mulberry River.
California: Los Angeles to Palm Springs
The Golden State has little shortage of jaw-dropping road trips (we're looking at you, Highway 1) – but the hop from Los Angeles to Palm Springs (pictured) is easily doable in a weekend. The glitzy desert city of Palm Springs lies around 100 miles (161km) from LA, and rugged peaks and desert scrub flank the road as the I-10 spools out eastward. 
California: Los Angeles to Palm Springs
The drive from city to city takes around one hour 45 minutes, but attractions en route tend to slow travelers down. There's the Cabazon Dinosaurs (pictured), a quirky roadside amusement famed for its giant robotic dinosaurs. There's also the San Gorgonio Pass, a particularly striking stretch of roadway with mountain views and a large wind farm. Palm Springs itself is famed for its resorts and its panorama-wielding aerial tramway (the tramway is temporarily closed – have a look at the website for updates). 
Colorado: Denver to Colorado Springs
A neat city-to-city route, this trip takes travelers around 80 miles (129km) through the center of the state, from the Mile High City, with its mountain views and artsy vibe, to outdoorsy Colorado Springs. The quickest way is to strike south down I-25 but, the slightly slower I-83 route slices right through Castlewood Canyon State Park. Road-trippers can expect lush expanses of greenery giving way to striking gray rockscapes and fewer cars on the road.
Colorado: Denver to Colorado Springs
Denver is packed to the brim with cool art museums, and the Clyfford Still Museum is a particular highlight – visitors currently need to book in advance, with limited tickets sold for timed slots. Then, around an hour into the journey Castlewood Canyon State Park unfolds, with its miles of trails and its natural rocky amphitheater. At the final stop, yet more outdoor adventure awaits. Colorado Springs is all about glorious open space, with striking rock formations at the Garden of the Gods Park and trails to the summit of 14,115-foot (4,302m) Pikes Peak.
Connecticut: Waterbury to Canaan
Offering a classic slice of New England, this road trip beats a path through western and northwestern Connecticut. The route begins in the leafy city of Waterbury, striking out on the Yankee Expressway, before spooling north on Route 67 towards New Milford (pictured). Then the road itself becomes the star. Here drivers can join Connecticut's Route 7, which follows the path of the Housatonic River up towards Canaan.
Connecticut: Waterbury to Canaan
A popular leaf-peeping trip, Route 7, studded with state parks and waterfalls, is certainly easy on the eye. It's broken up with charming small towns like Kent, whose calling card is Kent Falls State Park, with its historic covered bridge and photogenic cascade (pictured). Further on, Housatonic Meadows State Park is a top spot for camping and water sports (campgrounds have been closed, so check restrictions before traveling). The drive finishes in Canaan, where the top attraction is the Great Falls, an impressive curtain of water 10 minutes from the town.
Delaware: New Castle to Dover
Delaware might not be the first place that springs to mind when planning a road trip – but, in fact, there are numerous scenic routes that show off the best the state has to offer. Weekend road-trippers can travel some 50 miles (80km) south from New Castle to Dover (the state capital, pictured) on the Route 9 Coastal Heritage Scenic Byway. The route passes through multiple wildlife refuges and rewards drivers with glorious views of the Delaware River. 
Delaware: New Castle to Dover
Top stops along the way include the sprawling Bombay Hook National Wildlife Refuge (pictured), whose tidal salt marshes are home to abundant birdlife. Visitors can choose between a 12-mile (19km) designated wildlife drive or one of the five hiking trails (though the FWS recommends calling ahead to check current opening details). In New Castle, First State National Historical Park is a popular stop off: beyond the leafy hiking trails, the park explores Delaware's history as the first state to sign the constitution. Some historic sites here are currently closed or operating with restricted hours.
Florida: Miami to Palm Beach
The Sunshine State offers endless adventures for the road-tripper, but for a relaxing weekend escape from Miami, little beats a tour along Florida's A1A. Doable in a weekend is the 70-mile (113km) trip between Miami and well-heeled Palm Beach (pictured), with its upmarket hotels and gorgeous sandy beaches. Along the way road-trippers can expect breathtaking views across the Atlantic Ocean and lots of scenic pit stops. These camping and RV hacks are borderline genius.
Florida: Miami to Palm Beach
En route, beach fiends will find plenty of sandy spots, including Fort Lauderdale Beach, with its laid-back sidewalk cafés and its opportunities for jet-skiing, snorkeling and more. Nearby, another stop is Lighthouse Point, named after the striking Hillsboro Inlet Lighthouse (pictured). Palm Beach, meanwhile, has a chic vibe, with yet more sandy strands, plus upscale shopping and grand historic resorts. Check the Palm Beaches tourist website for information on current openings and protocols. 
Georgia: Savannah to Jekyll Island
Offering up a slice of the Georgia coast, this road trip follows US-17 south from the Spanish-moss cloaked city of Savannah (pictured) to idyllic Jekyll Island. While the quickest journey is straight down I-95, US-17, aptly known as the Coastal Highway, makes for a much more picturesque and quieter drive. This stretch is around 100 miles (161km), and takes at least two hours to drive, not including some scenic stops along the way. These are the world's most amazing roads as you've never seen them before.
Georgia: Savannah to Jekyll Island
The oldest city in Georgia, Savannah offers a true taste of Southern charm, and is filled with thought-provoking museums and historic homes, such as the Owens-Thomas House and Slave Quarters (currently operating with Covid-secure protocols in place). Once on the road, there are plenty of worthwhile stops along the coastal route, such as the little city of Darien, home to the fascinating Fort King George State Historic Site (check the GA Parks website for updates on openings). This oceanside odyssey finishes in Jekyll Island, known for unique strands like Driftwood Beach (pictured).
Hawaii: Honolulu to Pūpūkea (North Shore)
When it comes to planning road trips, travelers often eschew Hawaii (not least because it's the only state you can't drive to). But there are still plenty of stunning routes to be enjoyed. A favorite is the Kamehameha Highway (pictured). This route takes adventurous road-trippers from buzzing Honolulu to the more remote beaches and towns of Hawaii's North Shore. On this drive, the city of Pūpūkea is around 45 miles from the capital, and the trip involves just over an hour of driving time.
Hawaii: Honolulu to Pūpūkea (North Shore)
Jaw-dropping ocean vistas, which open out along the Kamehameha Highway, are the true draw of this road trip. But there are other highlights too. Thrill-seekers love the Kualoa Ranch, a sprawling nature reserve offering zip-line canopy tours (keep an eye on the website for updates on visitor restrictions). The final stop is Pūpūkea, whose attractions include the wonderful surf at Sunset Beach (pictured) and the native history and natural beauty of the Waimea Valley. Note that there are currently quarantine requirements for visitors to Hawaii – check GoHawaii.com for details.
Idaho: Boise to Bruneau
Mighty Yellowstone National Park seeps into the east of this state, but Idaho has much more natural beauty besides. The route from capital Boise to the breathtaking surrounds of Bruneau makes for an easy weekend trip: without stops, the drive takes a little over an hour, unfolding on I-84 and ID-51 for some 60 miles (97km).
Idaho: Boise to Bruneau
The route becomes more scenic the further south it pushes, with wide, open roads traveling through conservation areas and across Snake River before reaching Bruneau. Here Bruneau Dunes State Park boasts the tallest single-structured sand dune in North America (at 470 feet/143m) and also the Bruneau Dunes Observatory (temporarily closed). For updates on park facilities including campgrounds, visit the Idaho Parks and Recreation website and the park's own Facebook page. 
Illinois: Chicago to Collinsville
Few road trips are more legendary than Route 66 and Illinois hogs a portion of it. The journey from Chicago to Collinsville is around 300 miles (483km), and a continuous drive would take around five hours one way. However, most travelers set aside a long weekend for this one, spending a night in state capital Springfield and soaking up wacky attractions along the way.
Illinois: Chicago to Collinsville
The famed Route 66 sign downtown is a favored photo stop in Chicago, and then the sights and sounds of the city dissolve into the open road. Pontiac's Illinois Route 66 Hall of Fame and Museum (pictured and currently open) is around 100 miles (161km) in, and comes crammed with memorabilia relating to "Mother Road". Farther on, Springfield has kitsch slices of Americana like the Cozy Dog Drive In, a drive-in-cum-Route-66-museum. The final stop is Collinsville, close to the Cahokia Mounds State Historic Site.
Indiana: Indianapolis to Bedford
The outdoors reigns supreme on this 80-mile (129km) trip from Indianapolis to the city of Bedford. Heading south from the state capital, the route mostly keeps drivers on I-69 and verdant IN-37 – but a detour through Morgan-Monroe State Forest on tree-hemmed Old State Road 37 (pictured) makes the route prettier. It involves just under two hours of driving time.
Indiana: Indianapolis to Bedford
The Old State Road passes by a gateway to the Three Lakes Trail in the Morgan-Monroe State Forest. Drivers can park up and take to the 10-mile (16km) path past Bryant Creek Lake and Cherry Lake (the third lake, Beanblossom Lake, is now drained). Bedford itself has yet more natural treasures. Highlights include the caves of the Bluespring Caverns Park (open, masks required on tours) and hiking trails in the Hoosier National Forest – the views from the Hickory Ridge Lookout Tower (pictured) are particularly impressive. Check the Forest Service website for local updates.
Iowa: Des Moines to Cedar Rapids
Bookended by two exciting cities, this Des Moines–Cedar Rapids route is a two-hour, 130-mile (209km) jaunt east of the state capital (pictured), traveling straight along I-80. Setting aside a long weekend means road-trippers can enjoy some pit stops along the way and have ample time in the final stopping place: Cedar Rapids, Iowa's second city.
Iowa: Des Moines to Cedar Rapids
Trainland USA, a model railway and railroad museum in the small city of Colfax, typically makes a fun family detour (though it's temporarily closed due to COVID-19 – check for updates). Closer to Cedar Rapids, there's also the Hawkeye State Wildlife Area, a popular bird-watching spot. But the jewel in this road trip's crown is Cedar Rapids itself (pictured). This underrated city is home to Cedar Rapids Museum of Art and a historic Paramount Theater. 
Kansas: Wichita to Kansas City
Joining up two of the Sunflower State's top cities, the route from Wichita (pictured) to Kansas City via Wamego is some 256 miles (412km) and involves around four hours on the road. Much of the central part of the journey passes on bucolic open roads, flanked either side with lush prairies and passing by little historic towns like Florence. You'll eventually wind up in Kansas City, with its barbecue joints and fun family attractions.
Kansas: Wichita to Kansas City
Along the way, the quaint Kansas town of Wamego has oodles of attractions dedicated to 1939 film The Wizard of Oz, famously set in Kansas. It plays host to the magical Oz Museum (pictured), with its movie posters and memorabilia, and typically holds the OZtoberFest with costume contests and a classic car show (2020 updates are listed on the website). In Kansas City, colorful street art covers a four-block area known as the Avenue of Murals. 
Kentucky: Louisville to Lexington
There's plenty to see along the Kentucky stretch of I-64, which links up the bustling cities of Louisville (pictured) and Lexington. The entire stretch is around 78 miles (126km) and one hour 20 minutes of driving time – but plenty of road-trippers draw out their journey to see more of what the state has to offer. Stops along the celebrated Kentucky Bourbon trail, such as the artisanal Woodford Reserve Distillery, are a short detour from the main road. Tours here and at several other local distilleries are suspended for now, though – keep an eye on the website for updates. 
Kentucky: Louisville to Lexington
A favorite with kids, Louisville Mega Cavern is a fun attraction with an underground zip-line and subterranean ropes course. Eastward is Frankfort, the state capital and a top spot for history buffs. The city boasts the fascinating Kentucky History Center and Museums – a phased reopening is currently underway – and, of course, the mighty capitol building (pictured). Another Bourbon Trail-approved distillery (Town Branch, see the website for updates) awaits in Lexington. Known as the "Horse Capital of the World", this city is also right in the middle of picturesque Horse Country.
Louisiana: New Orleans to Baton Rouge
Louisiana's Great River Road follows the arches of the Mississippi River for some 80 miles (130km) between New Orleans and Baton Rouge (pictured). Aside from linking up two of the state's most popular cities, the route is characterized by striking plantation houses and plenty of breathtaking views of the so-called "Big Muddy".
Louisiana: New Orleans to Baton Rouge
After the sights and sounds of the Big Easy, popular stops along this route include the Destrehan Plantation (pictured), thought to be the oldest plantation home in the Lower Mississippi Valley. Exhibits at this site include the quarters of the enslaved peoples who lived here, and guided tours typically run most days. Also en route is the poignant River Road African American Museum (you'll need to book a tour online or via email), before the road eventually spills into the city of Baton Rouge.
Maine: Portland to Belfast
This seaside road trip travels up Coastal Route 1, offering glorious views and passing through many of Maine's prettiest oceanside towns. The route starts in Portland – a city with plenty of maritime history – before rippling north for 104 miles (167km), traveling along the coast towards the chilled-out town of Belfast (pictured). Drivers can expect at least two hours 30 minutes on the road, plus stops in cool coastal towns along the way. 
Maine: Portland to Belfast
Reeling out from Portland, the road rewards drivers with regular glimpses over the ocean and forests like patchwork quilts in fall. The city of Rockland is hailed for its fresh lobster rolls, while a little farther north, Camden has a quirky downtown area and harbor. Belfast, a stone's throw from Moose Point State Park, is the final stop.
Maryland: Annapolis to Huntingtown
Stretching from the state capital of Annapolis (pictured) to Huntingtown, this road trip follows the scenic Roots and Tides Byway, and explores a great swathe of Chesapeake Bay. The byway spools out for around 47 miles (76km), traveling along the coast and amounting to around one hour 30 minutes of driving time. Pushing south, the route is studded with views of the water and historic spots to park up. 
Maryland: Annapolis to Huntingtown
Along the way, the Historic London Town and Gardens in Edgewater boast flower-filled grounds and historic structures dating back to the 18th century – a timed entry reservation is needed at present. Pushing south farther, the Smithsonian Environmental Research Center typically attracts visitors with walking trails and family-orientated 'Science Saturday' events (though the complex is currently closed). The last stop, Huntingtown is often used a springboard for natural sites like Breezy Point Beach or Kings Landing Park (pictured).
Massachusetts: Boston to Provincetown (Cape Cod)
Massachusetts has a lot to offer road-trippers, from leaf-peeping adventures to epic coastal odysseys. This 123-mile (198km) route falls in the latter camp, leaving buzzing Boston for Provincetown, and the celebrated coastline of Cape Cod. Beginning on I-93, the road morphs into Route 3 (Pilgrims Highway), before finally passing onto Route 6 for the last leg of the journey through picturesque Cape Cod.
Massachusetts: Boston to Provincetown (Cape Cod)
Beautiful Provincetown is at the very northern tip of Cape Cod, and postcard-worthy peninsula towns like Chatham can be found en route from Boston. But the drive's principal draw is the Cape Cod National Seashore, with its champagne beaches (such as the popular Herring Cove Beach, pictured) and historic lighthouses. The dedicated NPS website has updates on open facilities.
Michigan: Detroit to Saugatuck
While some road trips are all about the journey, this one really is about the destination. The route travels mainly on I-94, cutting right through southern Michigan and ending up in the glorious Lake Michigan town of Saugatuck – the local tourist information website is the best place for current updates on Saugatuck, which has "cautiously reopened". The journey takes road-trippers 200 miles (322km) west and eats up around three hours.
Michigan: Detroit to Saugatuck
The most scenic stretch of the journey is along M-89, which cuts across the Kalamazoo River and is fringed by lush woodland and studded with neat houses. In Saugatuck, it's all about relaxation and outdoor adventure, with sandy strands like Oval Beach (pictured) and Saugatuck Dunes State Park with its shoreline trails. Visit the DNR website for park details.
Minnesota: Minneapolis to Grand Marais (North Shore)
Most travelers complete this long-weekend road trip in two parts. The first, less scenic half takes around two hours 15 minutes and unfolds on the I-35 from Minneapolis to Duluth. The second half more than makes up for it. After an overnight in Duluth (the tourist website is the best place for updates on dining and lodgings), drivers can take in breathtaking vistas along the Minnesota State Highway 61, traveling on up the North Shore to Grand Marais. 
Minnesota: Minneapolis to Grand Marais (North Shore)
There are scenic spots aplenty along the North Shore, and the Split Rock Lighthouse State Park (pictured) particularly loves the camera. Aside from its majestic cliff-top lighthouse, the park has opportunities for wildlife viewing and around three miles of hiking trails along the lakeshore (check current park protocols here). There are typically plenty of great places to overnight in the Grand Marais area, but be sure to do your research before you travel. 
Mississippi: Jackson to Tunica
Beginning in Jackson, Mississippi's capital, this route explores some of the state's rich musical heritage, traveling as it does just over 200 miles (322km) on Highway 61, dubbed the Blues Highway. Though this music-rich journey involves under four hours on the road, most travelers spend a whole long weekend soaking up the sights and sounds of the trail. Vicksburg, where drivers can join the Blues Highway, lies around 45 minutes west of Jackson.
Mississippi: Jackson to Tunica
Vicksburg is home to the Blue Room, a legendary night spot that played host to the likes of Louis Armstrong, while the Highway 61 Blues Museum, with its large store of musical memorabilia, can be found farther north in Leland – double check the Facebook page for opening updates. Clarksdale is home to the much-photographed Devil's Crossroad (pictured), where legend has it blues artist Robert Leroy Johnson sold his soul to the devil. The last stop is Tunica, best known for its casinos and the Gateway to the Blues Museum.
Missouri: Springfield to Camdenton
An easy weekend escape from the buzzy city of Springfield, picturesque Camdenton is often billed as the "Hub City of Lake of the Ozarks" (pictured). The little Ozarks city is reached by a pleasant 75-mile (121km) drive, much of which is along bucolic MO-73, and drivers can be in Camdenton within one hour 30 minutes. 
Missouri: Springfield to Camdenton
Springfield is the starting point for this short getaway – here, Fantastic Caverns, which offers cave tours via a jeep-drawn tram, is a hit with kids. In Camdenton, Missouri's backyard unfolds in all its glory. Ha Ha Tonka State Park (pictured) contains the incredible ruins of Ha Ha Tonka Castle (park capacity is being closely monitored at this time), while the wiggling Lake of the Ozarks is a perfect spot for water sports.
Montana: Bozeman to West Yellowstone
Montana punches above its weight when it comes to great road trips and the beautiful journey from Bozeman down south to West Yellowstone is one of them. The 90-mile (145km) journey unfolds on US-191, a wonderfully scenic route flanked by peaks carpeted with evergreen trees. It whips past the ski resorts of Big Sky and at one point, even slips across the border into Wyoming too. 
Montana: Bozeman to West Yellowstone
This attractive route passes several trailheads close to Yellowstone National Park – these include access to the Fawn Pass trail, a moderate route with views of verdant meadows and the Gallatin River (watch out for bears). West Yellowstone is known as a gateway to Yellowstone National Park itself and also for the fascinating Grizzly and Wolf Discovery Center (open with limited capacity).
Nebraska: Omaha to South Sioux City
Nebraska often flies under the radar, but this rewarding road trip proves that the so-called Cornhusker State has plenty to offer. The route begins in Omaha, Nebraska's largest city, and follows the Lewis and Clark Scenic Byway (US Highway 75) for around 100 miles (161km) to reach South Sioux City, another Nebraskan metropolis. Running adjacent to the Missouri River, the route is named after army commanders Meriwether Lewis and William Clark, who led an expedition in this region and beyond in the early 19th century.
Nebraska: Omaha to South Sioux City
The road itself is extremely picturesque in parts, passing manicured farmland and lakes and rivers. The Summit Lake State Recreation Area – centered around a glassy 190-acre lake dotted with boats and lined with fishermen – pops up around halfway through the route. Finally, the drive ends in South Sioux City, where Crystal Cove Park (pictured) is a haven for more than 200 species of bird. 
Nevada: Las Vegas to Overton
The red rocks of the Valley of Fire State Park, near Overton, feel worlds apart from the bright lights and bustle of Sin City – but actually, they're less than 70 miles (113km) away. Drivers can strike out from Vegas on I-15 then, for added drama, join the Valley of Fire Highway. This epic road cuts right through the red-rock formations that give the Valley of Fire its name. From here the picturesque Northshore Road winds up to the Overton area, where there are a few hotels and RV parks (it's wise to reserve somewhere in advance).
Nevada: Las Vegas to Overton
This area is ripe for an adventure. Numerous trails weave through the Valley of Fire State Park, including the mile-long Rainbow Vista route, which shows off some of the site's most impressive rock formations. Also on the doorstep is the Lake Mead National Recreation Area, perfect for kayakers, bikers and backcountry hikers. Now check out the best place to stay in every state with your motorhome. 
New Hampshire: Dover to Lincoln (via Conway)
Best traveled in the fall, this road-trip route takes the long way from the Strafford County city of Dover to the White Mountain town of Lincoln. The first stretch of the journey pushes north on NH-16 to reach Conway, a small town close to Echo Lake State Park (this park now requires an advanced day-use reservation). From Conway, the driver is rewarded with stunning views as they travel on the famed Kancamagus Highway (pictured) through dense White Mountain forest to reach Lincoln.
New Hampshire: Dover to Lincoln (via Conway)
Unsurprisingly, the route attracts plenty of leaf-peepers in fall, though it's just as pretty in spring or summer, or when dusted with snow in winter. The road follows the path of the Swift River and hiking trails peel off the road and into the forest – top stop offs include Lower Falls (pictured), a large cascade and pool popular with swimmers. The final stop, Lincoln is close to the Loon Mountain ski resort, while big and little kids alike love Alpine Adventures, a park with high ropes, zip-lines and more (open with advanced bookings needed).
New Jersey: Atlantic City to Cape May
The best of New Jersey's coast can be found on this trip from Atlantic City to Cape May. It travels southwest in line with the coast for around 45 miles (72km) and – if no stops are taken along the way – it only racks up an hour of driving time. The main drags of the route travel on the aptly named Atlantic Avenue and the Garden State Parkway.
New Jersey: Atlantic City to Cape May
Feel-good Atlantic City is famed for its buzzy boardwalk, casinos and steel pier and then, out of the city proper, quirky roadside attractions begin to pop up. A highlight is Lucy the Elephant, a mammoth model elephant in Margate City (pictured). The city of Cape May sits right at the southern tip of the Cape May peninsula, near attractions such as the Cape May National Wildlife Refuge with its beaches, dunes and marshes (the FWS reminds visitors to check for park updates before heading out).
New Mexico: Santa Fe to Taos
The High Road to Taos Scenic Byway is a striking route that travels out from Santa Fe, the capital of New Mexico, up to the high-desert town of Taos. From end to end, the journey is around 70 miles (113km) and can be completed in under two hours, but most drivers take their time, visiting little mountain villages and taking in fine examples of Spanish colonial architecture along the way.
New Mexico: Santa Fe to Taos
A fascinating stop is the Picuris Pueblo, one of New Mexico's smallest pueblos, whose riverside setting makes it particularly picturesque. Other highlights include the little villages of Chimayó (pictured), Talpa and Ranchos de Taos, all home to stunning historic churches. The final reward is Taos, with its famous pueblo and photogenic historic district. The pueblo is temporarily closed to visitors, but check for changes on the website. 
New York: New York City to Lake George
A road trip from New York City up to Lake George in the Adirondack Mountains is a top way to escape the Big Apple's buzz for a weekend. It's a longer trip at more than 200 miles (322km), and involves just under four hours on the Taconic State Parkway (pictured) and I-87 (the Adirondack Northway). But, in the fall, spectacular views of forests and peaks more than make up for the extra time on the road.
New York: New York City to Lake George
Lake George, with its beaches and tasting rooms, has plenty of opportunity for kayaking and canoeing, plus a three-mile (5km) round-trip trail to Prospect Mountain. The town also leads out onto the scenic Route 9N. This breathtaking road loops some 32 miles (51km) around the edge of Lake George (pictured), granting amazing waterside views. Read on as we reveal 99 beautiful things we love about America. 
North Carolina: Charlotte to Asheville
Two of North Carolina's top cities are squeezed into this long-weekend Charlotte–Asheville route. The starting point is Charlotte, the state's largest city, then the route strikes out west on I-85 and US-74 – the entire journey spans around 124 miles (203km) and should take just over two hours. As it moves up towards Asheville the road becomes prettier, even crossing paths with the Blue Ridge Parkway, with forested hills on either side.
North Carolina: Charlotte to Asheville
The quaint town of Columbus, dropped in the middle of North Carolina's wine country, sits along the route, and is known for its vineyards and handful of Southern restaurants (get in touch with individual outlets before visiting). Finally the cool mountain town of Asheville is crammed with breweries, chef-driven restaurants and quirky indie galleries – the Ashville tourism website is the best place for updates. Biltmore Estate (pictured), a sprawling mansion built for George Vanderbilt, is now also open.
North Dakota: Bismarck to Medora
Heading out from the state capital of Bismarck, this road trip takes drivers out west to the North Dakota badlands. The route runs for just over 130 miles (209km), and involves two hours of driving time, sweeping past a handful of attractions on the way. Eventually the road reaches Medora, a little badlands town and a base for exploring Theodore Roosevelt National Park's South Unit, with its vast plains and hoodoos (pictured). Check the NPS site for updates.
North Dakota: Bismarck to Medora
Eccentric roadside amusements spring up along the route, including Salem Sue, a mammoth cow sculpture erected in the 1970s, and the sculptures of the Enchanted Highway (Exit 72 on I-94). The fascinating Badlands Dinosaur Museum (open with restrictions) is also little further west in Dickinson. Medora has charms aplenty too, typically drawing visitors with its laid-back restaurants and its access to Theodore Roosevelt National Park (pictured).
Ohio: Cleveland to Logan
This city-to-city voyage travels south from vibrant Cleveland right down to the quaint Hocking Hills city of Logan, its 190 miles (306km) broken up by state capital Columbus. In the fall, the entire route is hemmed with trees of orange, crimson and ocher, and the road becomes even more beautiful on the approach to Logan.
Ohio: Cleveland to Logan
Columbus is packed with family-friendly attractions, including the Franklin Park Conservatory and Botanical Gardens (advanced booking is now needed), while the route down to Logan is peppered with picturesque wineries. The popular, family-owned Hocking Hills Winery has recently reopened. Close to Logan, Hocking Hills State Park (pictured) comes laced with natural wonders like caves and waterfalls. 
Oklahoma: Oklahoma City to Lawton
A city break and a wildlife-watching adventure come together on this Oklahoma route. It begins in the state capital of Oklahoma City before rippling out for 87 miles (140km) down to Lawton (around one hour 30 minutes). Lawton is a great base for the Wichita Mountains Wildlife Refuge (pictured), just another half-hour drive away.
Oklahoma: Oklahoma City to Lawton
A top draw of Lawton is the Museum of the Great Plains (pictured), an interactive museum that delves into the human history of this region (now open). Just beyond the city is the Wichita Mountains Wildlife Refuge, a flora and fauna-rich expanse home to prairie dogs, bison, Rocky Mountain elk and more. The 15 miles (24km) of hiking trails are well primed for wildlife-watching, but the campgrounds here are temporarily closed.
Oregon: Portland to Astoria (via Garibaldi)
The Pacific Coast Scenic Byway is arguably the most beautiful road in Oregon, and this 137-mile (220km) drive travels a great stretch of it. Leaving cool Portland behind on US-26, the route heads west until it reaches the windswept coastal city of Garibaldi. Next, it strikes north, rippling up the coast on scenic US-101, finishing at the river city of Astoria. Without stops, the route involves some three hours of driving time. 
Oregon: Portland to Astoria (via Garibaldi)
There are countless stop-offs along the byway and a driver could easily spend weeks traveling up this stretch of the coast. From the road, incredible views of the ocean open out, fringed by craggy cliffs and rugged shores. Ecola State Park is the route's glittering jewel. Here miles of hiking trails take in lush Sitka forest, sandy beaches and imposing sea stacks. One of the most striking views is of Haystack Rock from golden Cannon Beach (pictured). The park is temporarily closed – keep an eye on the website for updates.
Pennsylvania: Philadelphia to Stroudsburg
A world-renowned city, a cool suburb and a bucolic slice of Pennsylvania join up on this 100-mile (161km) route, which involves just over two hours in the car. The route heads out of Philly on the I-95, eventually swapping it for a stretch on the much more scenic PA-32 (the River Road), which hugs the Delaware River. The little town of New Hope in Bucks County (pictured) breaks up the drive which carries on north to Stroudsburg in the picturesque Poconos region.
Pennsylvania: Philadelphia to Stroudsburg
Around 40 miles (64km) from the City of Brotherly Love, New Hope is a cool town that has gained attention for its progressive art scene, eclectic shopping and cosmopolitan vibe. Stroudsburg, meanwhile, is a gateway for the outdoor adventures of the Pocono Mountains and the Delaware Water Gap National Recreation Area (pictured). Some facilities here remain closed – see the website for details.
Rhode Island: Providence to Newport
Making the most of US-1, this coastal itinerary travels from the state capital of Providence down to the Aquidneck Island city of Newport, with its historic mansions and lighthouses (pictured). The journey is easily doable in a weekend, with only 32 miles (51km) of travel and around an hour on the road. Most drivers choose not to rush it though. Instead they lap up views of Narragansett Bay as they appear and make stop offs in spots like the coastal town of Jamestown, which sprawls across Conanicut Island.
Rhode Island: Providence to Newport
Laid-back Jamestown has a different vibe to buzzy Newport. An afternoon here is typically spent relaxing on beaches such as pristine Mackerel Cove (access has been restricted due to COVID-19 – see website for updates) and exploring Beavertail State Park, a rugged, coastal site with a fascinating lighthouse museum – the latter is temporarily closed. In Newport, top attractions include the pretty harbor and The Breakers (pictured), a grand Vanderbilt mansion dating to the 1890s.
South Carolina: Charleston to Beaufort
Following US-17 through South Carolina from sultry Charleston to the lesser-touristed city of Beaufort (pictured), this road trip oozes Southern charm. The route spans about 70 miles (113km) and a non-stop drive takes around one hour 30 minutes. However, a slower drive might include some of South Carolina's breathtaking Sea Islands. 
South Carolina: Charleston to Beaufort
One popular detour is Edisto Island. An area of lush natural beauty, it's home to the Botany Bay Plantation Heritage Preserve with its unspoiled beaches and wetlands (pictured), as well as the wildlife-rich Edisto Beach State Park (read the travel advisories before a visit). The final destination, Beaufort is beloved for its 19th-century architecture and its live oaks dripping in Spanish moss. The Beaufort Shrimp Festival typically takes place in the fall too.
South Dakota: Rapid City to Hot Springs
This road-trip route travels between two of South Dakota's top cities, taking drivers through some of the state's most spectacular scenery too. While it's possible to head straight down SD-79, the long way is much more scenic, slicing right through Custer State Park. After leaving Rapid City via US-16, the route eventually joins up with South Dakota's storied Needles Highway (part of the Peter Norbeck Scenic Byway), with its bizarre rock formations and narrow tunnels.
South Dakota: Rapid City to Hot Springs
Though the journey is bookended by fabulous cities, the real star here is the road. There are scenic overlooks along Needles Highway and at the Mount Coolidge Lookout, while trailheads for routes such as the Stockade Lake Trail are nearby too. The Mount Rushmore National Memorial (pictured) is another detour. As its name suggests, Hot Springs is famed for its natural springs and provides easy access to Wind Cave National Park (the cave is currently closed – look out for updates).
Tennessee: Nashville to Memphis
These musical cities are just over three hours apart, so a long-weekend escape from capital Nashville to Memphis (pictured) or vice versa is easily doable. Mainly on the stretch of I-40 billed as Music Highway, the journey is just over 200 miles (322km), and while the cities really are the crowning jewels here, the Hatchie National Wildlife Refuge offers some fresh air along the way. 
Tennessee: Nashville to Memphis
En route, the West Tennessee Delta Heritage Center includes the West Tennessee Music Museum and the Tina Turner Museum, housed in the Flagg Grove schoolhouse attended by the young singer (pictured). In Memphis the musical theme continues with Elvis Presley's former home, Graceland (reopened with reduced tour capacity), and live venues along Beale Street. 
Texas: Austin to Fredericksburg
Starting out in state capital Austin, one of Texas' coolest cities (pictured), this route beats a path west on US-290 to take in Fredericksburg, in the heart of Texas Hill Country. It's around one hour 30 minutes and just under 80 miles (129km) between these two enchanting cities. The road travels right through Texan wine country too – in fact, given the abundance of wineries, the stretch of US-290 between Johnson City and Fredericksburg is known as Wine Road 290.
Texas: Austin to Fredericksburg
Wineries along this scenic portion of the route include the Hye Meadow Winery, which typically has grape-stomping events in summer and is currently open for curbside takeout. Further west, in Stonewall, there's pretty Woodrose Winery too (curbside pickup also available here by appointment). In spring, fields of bluebonnets – like this one near Fredericksburg – spread out along the route, and in Fredericksburg proper, there are more wineries still and a well-preserved Historic District downtown. Take a look at more of the world's most colorful natural wonders.
Utah: Salt Lake City to Wendover
Wonderful views of the Great Salt Lake (pictured) reveal themselves along the road out west from Salt Lake City. The path from Utah's state capital to the little touristed city of Wendover involves around 120 miles (193km) on I-80 and about one hour 45 minutes on the road. Most scenic of all is an early stretch of the route that hugs the salt lake – there are designated viewing areas along the roadway here. 
Utah: Salt Lake City to Wendover
Picturesque detours include Antelope Island with its roaming bison and stunning views. Then back on the road, on the approach to Wendover, the landscape is lunar, with more stark salt pans and lakes. The city itself sits right on the border with Nevada and is a good base for the Danger and Jukebox Caves State Park Heritage Area, an area of rich archaeological history. Cave tours here are currently suspended, but check the website for updates.
Vermont: Stowe to Weston
Following Vermont's Scenic Route 100 Byway (pictured), this New England road trip winds from the northern town of Stowe to Weston in Windsor County. While each town has charms aplenty, the road itself steals the show. Even more impressive in the fall, it clings to the eastern edge of the Green Mountains. Without any pit stops, the 100-mile (161km) drive takes under two hours 30 minutes. Discover the most beautiful scenic byway in every state.
Vermont: Stowe to Weston
Quaint, all-American villages and towns dot the route. One of them is Rochester, a dinky town which has trails winding into the Green Mountain National Forest. Weston, the final stop, is dripping in small-town charm too. Describing itself as "a jewel to be found", it's home to the state's oldest professional theater company (the Weston Playhouse Theatre Company, which has a 'reimagined' season for 2020) and the popular Vermont Country Store (pictured). It's also surrounded by hiking trails and is close to seven ski resorts.
Virginia: Waynesboro to Front Royal (Skyline Drive)
The trip from the city of Waynesboro to Front Royal cuts right through Virginia's Shenandoah National Park, following the breathtaking Skyline Drive. The entire drive is around 105 miles (169km) and it takes about three hours to travel from south to north. Trailheads leading to wooded hiking routes and numerous scenic overlooks are spaced along the road. Most Shenandoah amenities are now open, but double check the NPS website before traveling.
Virginia: Waynesboro to Front Royal (Skyline Drive)
Trees, lush in spring and summer and burning in fall, line the route, and wildlife such as black bears and deer sometimes amble across the road. Popular scenic stops include the Range View Overlook with beautiful vistas across the Blue Ridge Mountains, while the Dickey Ridge Loop is a favored hiking trail. Make sure you don't make any of these hiking mistakes next time you hit the trails.
Washington: Seattle to Leavenworth
This road trip takes drivers right through the Cascades, heading east from the well-touristed city of Seattle to the Bavarian-style town of Leavenworth. It travels along the high-elevation Stevens Pass Highway (US-2), which follows the arch of the Skykomish River, passing ski resorts and trailheads. The trip is around 120 glorious miles (193km) and involves some two hours 20 minutes of driving time. Check out more American places that feel like you're visiting a different country.
Washington: Seattle to Leavenworth
The road is a sight in itself, with the Cascades' wooded peaks rising all around, and there are plenty of cabins and camping spots along the route (check with individual accommodations before you travel). Closer to Leavenworth, the 2.5-mile (4km) Skyline Lake trail is a strenuous but stunning route, offering views of the surrounding ski areas. Leavenworth itself is a curious European-style town that usually has its own Oktoberfest in the fall and a popular ale festival in spring – sadly both are canceled for 2020, but keep an eye on the websites for 2021 updates.
West Virginia: Fairmont to Harman
Beginning in Fairmont, this route to Harman travels via the small city of Thomas, where it joins the scenic Route 32 (pictured), carving its way through the Canaan Valley. The trip needs at least two hours and 10 minutes of driving time and whizzes through 85 miles (137km) of green scenery, punctured by pocket-sized towns. 
West Virginia: Fairmont to Harman
This route passes by the Canaan Valley Resort State Park, where 18 miles (29km) of trails reveal the preserve's wildlife and wildflowers and skiers and ice-skaters typically descend in winter. There's also Blackwater Falls State Park, named after a 57-foot (17m) watery cascade (pictured), unique for its orange hue. The West Virginia park service encourages visitors to check this travel advisory page before setting out. Route 32 trails off in Harman, which has several nearby campgrounds and cabin complexes. See more of America's most beautiful waterfalls here.
Wisconsin: Milwaukee to Sturgeon Bay
It's around 140 miles (225km) from the throbbing city of Milwaukee to Sturgeon Bay and the outdoor adventure paradise that is Door County. Door County is nestled away in the northern "thumb" of Wisconsin, and is fringed by 300 miles (483km) of lake shoreline. The waterside city of Sturgeon Bay is typically used as a springboard for the wider area and the drive here takes around two hours and 30 minutes on I-43 and WI-42. The road roughly follows the curve of Lake Michigan, sometimes revealing glimpses of the water.
Wisconsin: Milwaukee to Sturgeon Bay
Sturgeon Bay's waterfront is home to the Door County Maritime Museum, which celebrates the area's connection to the sea – see current protocols before visiting. Then, a half-hour drive north on WI-57 leads to Baileys Harbor – here Door County's natural beauty really comes to the fore and Toft Point grants visitors awesome views across Lake Michigan. 
Wyoming: Casper to Jackson
Requiring a long weekend, this route between Casper and Jackson on US Highway 26 and US Highway 191 (pictured) is all about epic views. Heading west from Casper, the drive whips through Boysen State Park and the Wind River Indian Reservation, then follows Snake River on Highway 191 through a swathe of Grand Teton National Park. The entire drive is 278 miles (447km) and takes about four hours and 40 minutes.
Wyoming: Casper to Jackson
Highway 191 is typically open through the winter and the Jackson Hole area is a favorite with skiers, snowmobilers and sledders – sleigh rides through the National Elk Refuge are popular too. Grand Teton National Park is also open year-round (though check for seasonal road closures) and the Jenny Lake Trail (pictured) is one of the most picturesque hiking routes.
Now discover stunning US spots to relax in your RV this summer
Source: Read Full Article