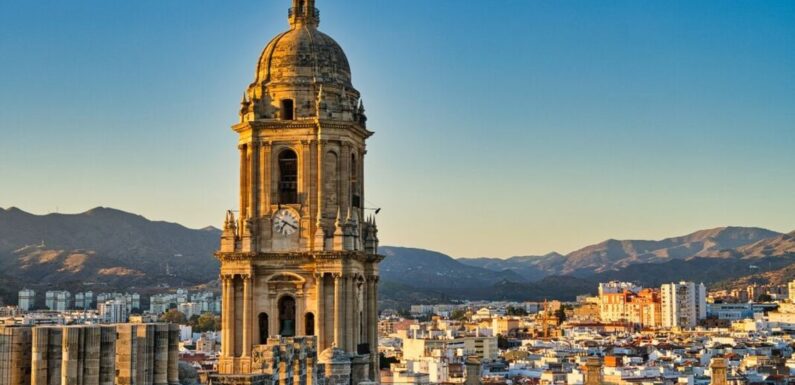 Feeling tired of the UK's dreary winter weather? Britons planning a move to somewhere sunnier will be pleased the best country in the world to be an expat is a gorgeous Mediterranean destination.
The InterNations Expat Insider survey asks expats around the globe to rate their city based on several key factors. The team asked people to rate it based on friendliness, affordable living and quality of life.
In this year's ranking, there was a clear winner with three Spanish cities taking the top spots in the hotlist.
Malaga topped the list and nearly nine in 10 expats said they found the local residents friendly in the Andalucian city. Its sunny climate also earned it a place at the top of the table.
Alicante took second place and it's particularly popular with Brits due to its proximity to Benidorm and the Costa Blanca coastline.
READ MORE 'I'm a travel expert and flight prices are cheaper at a specific time of day'
Expats loved Alicante's affordable housing and said they were extremely happy with their social life in the coastal Spanish city.
Valencia, another coastal Spanish city, rounded off the top three and over 90 percent of expats said they were happy with their lifestyle there.
At the other end of the scale, the majority of expats said they'd struggled to find housing in Milan and the Italian city ended up at the bottom of the table.
Don't miss…
The breathtaking rainforest you might not realise is in Europe[INSPIRATION]
Spain's 'gorgeous' region that's perfect for retired expats[EXPATS]
Lovely city is one of Europe's most walkable destinations[WALKABLE]
Support fearless journalism
Read The Daily Express online, advert free
Get super-fast page loading
Vancouver, one of Canada's leading destinations, also found itself at the bottom of the table with nearly 40 percent saying they were unhappy with their social life.
Nearly all the expats also found the city unaffordable with many saying they felt they were paid unfairly for their work.
Rome also made the bottom three with many expats complaining about local job opportunities and the pricey cost of living.
Best cities in the world to be an expat
Malaga, Spain
Alicante, Spain
Valencia, Spain
Ras Al Khaimah, UAE
Abu Dhabi, UAE
Madrid, Spain
Mexico City, Mexico
Kuala Lumpur, Malaysia
Bangkok, Thailand
Muscat, Oman
Source: Read Full Article