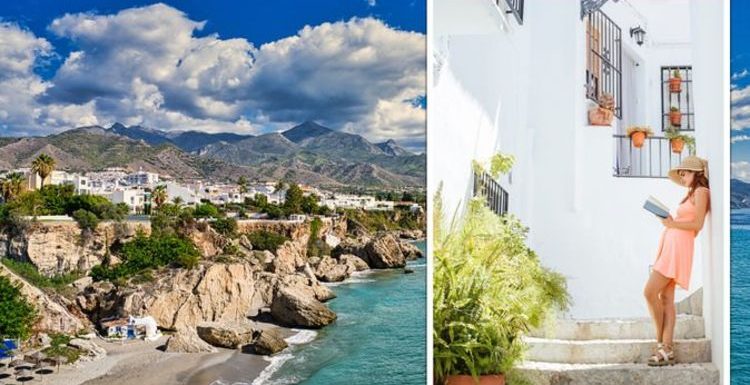 Holidays: Costa del Sol is 'arms open' for Brits says tourism chief
We use your sign-up to provide content in ways you've consented to and to improve our understanding of you. This may include adverts from us and 3rd parties based on our understanding. You can unsubscribe at any time. More info
Spain holidays are a popular option for British holidaymakers. With the promise of sun, sea and cheaper prices, Britons are flocking to the country for some fun in the sun.
Costa del Sol is a favourite with Britons looking for a holiday.
And the city of Malaga is now trying to attract more affluent holidaymakers.
At the tourism fair Fitur in Madrid this week, the city was promoting itself as a luxury destination.
The emphasis was on culture, food and outdoor activities.
Costa del Sol has big plans for luxury tourism, with two large luxury tourist complexes.
Rincón de la Victoria's mayor, Francisco Salado, said the area is great for holidaymakers "looking for an encounter with nature, open spaces and better weather throughout the year".
Councillor for Tourism, Rosa Sánchez said the participation of Malaga at the fair "reflects the variety of the city's tourist offerings".
The Mayor of Malaga, Francisco de la Torre, said: "The agenda follows the Strategic Tourism Plan for Malaga with a horizon of 2024."
The city is trying to attract "higher-spending tourists".
But it's not just "higher-spending tourists" the region was attracting.
Expats moving to the region are also becoming more affluent.
José Carlos León, owner of Nvoga Marbella Realty and president of the Leading Properties Agents (LDA) said of Marbella: "The increase in sales in 2021 was a record, especially at the high-end for homes above three million euros."
The golden triangle of Marbella, Benahavís and Estepona has seen skyrocketing sales of properties in 2021.
Christopher Clover, managing director of the Panorama agency said: "Covid has accelerated the real estate market in Marbella because it has changed how and where people want to live, 2021 has been a historic year."
Diana Morales, founding partner of Diana Morales Properties-Knight Frank explained properties are now bought faster than ever.
She said: "Before they took longer. They came, they came again, and it could take a year or two before they said yes.
"Now that timeline is shorter. What is taking longer is deeds and procedures but that has to do with the limitations on travel."
And Christopher Clover saw a move towards bigger houses: "eople want bigger houses with larger terraces, a place with the best climate and a good environment from which they can telecommute."
Properties average a price of 1.8million euros (£1.5million).
British expats moving to the region will still get plenty of sun and outdoorsy activities, but if it's cheap prices they want, they may wish to look elsewhere.
Source: Read Full Article