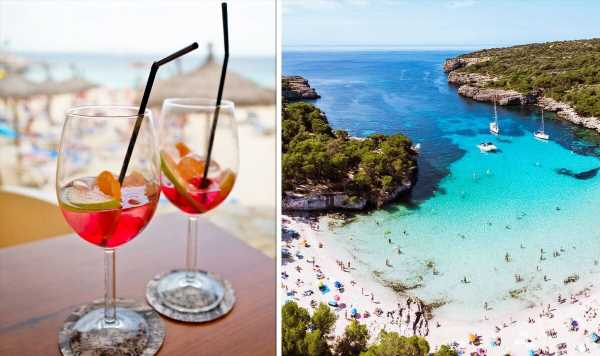 We use your sign-up to provide content in ways you've consented to and to improve our understanding of you. This may include adverts from us and 3rd parties based on our understanding. You can unsubscribe at any time. More info
Soaring temperatures across Spain are seeing resorts in some of the most popular spots struggling to cope with demand and seeing a shortage of ice. Hoteliers blame the supply chain and increased demand due to the current heatwave, and the tourism boom.
Some hotels and resorts have reported the issue but the most affected are supermarkets and petrol stations.
Buying big bags of ice is a common practice in Spain as with extreme temperatures many households don't have enough with the ice they make and keep in the freezer.
Majorca, in the Balearic Islands, is one of the destinations suffering from ice shortages.
According to the Spanish newspaper Ultimahora.es, the ice companies cannot keep up with demand.
One of the main ice factories, Cubito Veloz, said requests for ice have skyrocketed and they have to concentrate on existing customers rather than new ones.
Other companies blame ice factories in mainland Spain which serve the small ones in Majorca, saying they failed to stockpile during the winter as production costs have soared.
This is because the price of electricity and oil, which are necessary to produce the containers for the ice, has considerably increased.
A spokesman from Cubito Veloz explained: "To all this, we must add the high temperatures that have been recorded since last May.
"The island has already had three heatwaves this summer, a historical record.
"This year there is more tourism and, after the end of the restrictions, citizens are more willing to go out.
"The demand for ice has increased by 50 to 60 percent."
Supermarket sources claimed some stores have had to limit sales, a measure allowed by the Retail Trade Management Law in exceptional situations.
Spanish supermarket Mercadona, one of the biggest retailers, confirmed that they have limited the sale of ice to five bags.
The ice shortages are taking place in a few spots on the island, including the most popular tourist destinations.
Palma, Alcudia, Pollença and Magaluf are some of the most popular spots in Majorca.
President of the Balearic Islands Service Station Federation, Joan Mayans, explained: "At petrol stations, there is a very high demand for ice due to the high temperatures we are experiencing.
"Sometimes they run out of ice, especially on weekends, as the orders they receive are not enough to last until the next one arrives," he told Ultimahora.es.
President of CAEB Mallorca Restaurants, Alfonso Robledo said restaurants are not being affected at the moment.
It is believed other islands and popular summer destinations in mainland Spain could also be affected by the shortage soon.
Additional reporting from Rita Sobot.
Source: Read Full Article