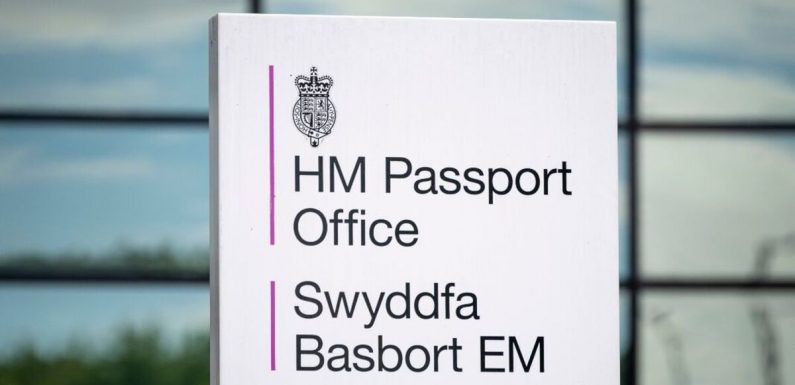 We use your sign-up to provide content in ways you've consented to and to improve our understanding of you. This may include adverts from us and 3rd parties based on our understanding. You can unsubscribe at any time. More info
Britons will need to get their passport application in early this summer as they could face a 10 week wait for the document. Travel experts have described the news as "disappointing".
The Home Secretary Suella Braverman said that the 10 week deadline, which was introduced during Covid, would have to remain, according to The Telegraph.
Braverman said the deadline would stay due to "elevated" and "volatile" demand expected during the year.
Julie Lo-Bue Said, CEO of the Advantage Travel Partnership, said: "It's disappointing that holidaymakers will need to allow 10 weeks for new passports this summer.
"We understand that the issues last year were due to very high demand after Covid which were exceptional circumstances.
"However, there has been a dramatic improvement in Passport Office performance and this deadline is unnecessarily detrimental to people trying to travel overseas.
"Long waits for passports will inevitably put people off travelling at a time when the outbound travel industry is recovering from the hangover of the pandemic.
"Not only will this rule disrupt planned holidays, and the opportunity to make the most of last-minute deals, but these rules also put further obstacles in the place of business travellers and those visiting family abroad.
"If there is continuing high demand for passports, we would urge the Government to find a way of dealing with the problem quickly in a way that doesn't affect British travellers and impact the outbound travel industry."
Last year, many Britons missed planned holidays as their new passport didn't arrive in time.
It was thought that the wait time would be shortened this year after the Covid backlog was cleared.
Passport prices rose on February 2, the first time in five years that the cost of a passport has increased.
The fee for a standard online application from within the UK rose from £75.50 to £82.50 for adults and from £49 to £53.50 for children.
The price of a postal application increased from £85 to £93 for adults and from £58.50 to £64 for children.
The Home Office said the changes were made so that costs were incurred by those using the system rather than relying on general taxation.
Fees will also be used to cover consular support overseas, including for lost or stolen passports, and the cost of processing Britons at UK borders.
The Government said that since January last year, over 95 percent of applications had been processed within the 10 week window. The process is generally quicker online.
When do Britons need to renew their passport?
Britons must renew their passport to travel if it has expired or they don't have enough time left on it
Britons should allow at least 10 weeks to receive a new passport under the current guidelines
To visit the EU, UK citizens will need to have a passport which is valid for at least three months after the date they intend to leave the EU country
To visit the EU, UK citizens must have a passport that has an issue date of less than 10 years ago on the day they enter the EU
Many countries have their own passport date requirements. British travellers can find more details on the GOV.UK website.
Source: Read Full Article