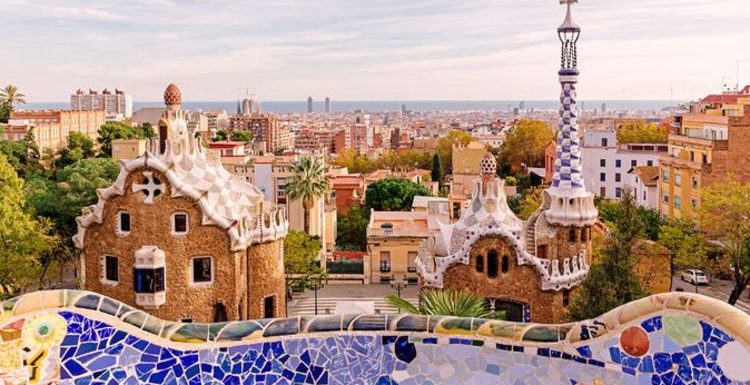 Spain: Expert discusses country re-opening to tourists
When you subscribe we will use the information you provide to send you these newsletters.Sometimes they'll include recommendations for other related newsletters or services we offer.Our Privacy Notice explains more about how we use your data, and your rights.You can unsubscribe at any time.
Spain is currently closed off to Britons but that doesn't mean holidaymakers from elsewhere can't enjoy the destination. French and German tourists are enjoying holidays to Spain but friction has been caused due to local rules that mean Spanish inhabitants cannot travel. Frustration was sparked after the Spanish government decided to let autonomous communities decide on regional borders' closure.
However, authorities still permit the arrival of foreigners from the rest of the European Union.
Newspapers are dubbing the turn of events a "paradox" – foreign tourists can enjoy travel in Spain but locals cannot.
Holidaymakers from abroad are making the most of more relaxed Covid measures.
All arrivals simply need to present a negative PCR test made within 72 hours before the trip.
In February, Spanish capital Madrid welcomed almost 35,000 tourists, according to the National Statistics Institute.
Most of these were French and stayed overnight in Spain.
Bars in Madrid remain open until 11pm despite the high number of cases in the region.
Parties have had to be broken up while the municipal police intervened in over 3,700 tourist accommodation sites, such as Airbnb, which did not comply with restrictions.
Víctor Rey, president of the association of neighbours of Las Letras' district, slammed the behaviour of tourists: "We have been resisting for eight weekends. For them it is paradise, for us, it is a disgrace."
The problem has arisen because autonomous communities do not have the power to decide on the closure of borders to other countries.
This differs from the central government which has limited travel from the United Kingdom and non-EU countries.
Prime Minister Pedro Sánchez justified the decision not to act on the rest of the EU, stating: "Spain is following the European Union's recommendations, which recommends keeping the borders open for community travel.
"The important thing is to carry out checks to avoid imported infections and that is what we are doing."
However, the European Commission has intervened on the issue by recommending "consistency" on internal and external travel.
While the French favour the mainland, Germans have been flocking to the Balearic islands.
Bookings from German tourists have boomed after Spanish hotspots such as Palma de Mallorca and Benidorm were axed from the list of areas considered at risk on March 14.
Airlines serving Germany proceeded to ramp up flights to Spain as a result.
TUI plans to offer more than 300 flights in the coming weeks and Ryanair has already added 200.
According to German news source DW, over 40 thousand Germans will spend the Easter holidays in the Spanish islands.
Under current rules, Britons will be allowed to travel to Spain from March 30 providing they can prove their journey is essential.
Source: Read Full Article