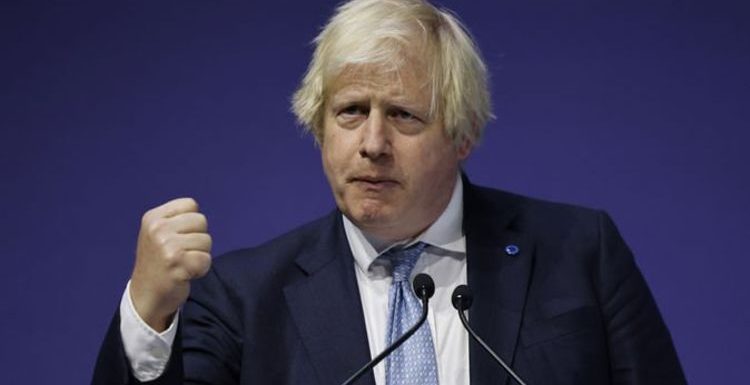 Boris Johnson on quarantine rules for vaccinated passengers
We use your sign-up to provide content in ways you've consented to and to improve our understanding of you. This may include adverts from us and 3rd parties based on our understanding. You can unsubscribe at any time. More info
The Spanish tourism sector is increasingly pessimistic about their summer outlook. The UK is deciding this week if additional restrictions will be put in place and further limit travel to Spain.
Spain is currently on the amber list, with UK traveller having to quarantine for 10 days and take two PCR tests, one before flying back to the UK and one on arrival.
Since mid-July, the fully vaccinated are no longer required to quarantine.
This relaxation of the rules is slightly helpful, but the tourism sector is still reeling at the increase in travel costs caused by the need for PCR tests.
READ MORE: Spain could move to Amber Watchlist this week
With Downing Street set to decide on the fate of the Spanish tourist sector on Thursday, the outlook is pessimistic.
A source from the Playasol Ibiza Hotels chain said: "We experienced a decline in bookings in the British market after the decision to include the Balearic Islands in the amber list again, but the evolution has stabilised. Changes in the restrictions affect all the issuing markets."
More UK restrictions would deal a lethal blow to Spain, after a catastrophic summer 2020.
The start of 2021 was difficult, and the summer season has been delayed by uncertainty on every front.
Spanish travel companies have been exposed to fluctuations in the market for over a year and are only sustained by public aid.
Now with the threat of further restrictions, Carlos Abella, secretary general of the Tourism Board, explains that "it would mean closing the doors to the British market, which is our main source market."
The Spanish tourism industry is increasingly worried, but it's not the only party with serious concerns.
The Sunday Times revealed that Chancellor of the Exchequer Rishi Sunak had reached out to PM Boris Johnson to demand urgent changes.
In Spain, everyone hopes that the restrictions stay as they are and do not tightened.
In 2019, more than 20 percent of the total arrival in the country were from the UK, spending almost 500 million euros a week in August.
"We have been riding a roller coaster, with increases and decreases in bookings depending on the decisions that are taken. If the United Kingdom and Germany get more restrictive, the summer will look more like 2020 than 2019," the secretary general of the Tourism Board said.
Additional reporting by Maria Ortega.
Source: Read Full Article