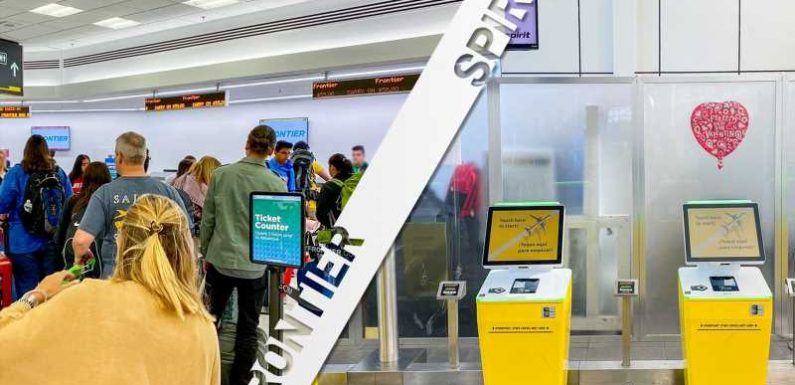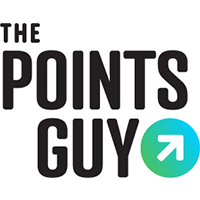 America's two largest ultra-low-cost carriers, Spirit Airlines and Frontier Airlines, have a lot in common. They both offer low fares and, in turn, charge extra for just about everything. Additionally, they both offer paid memberships that promise exclusive discounts. These memberships are separate from their loyalty programs, which allow travelers to rack up miles and earn elite status.
Frontier's Discount Den and the Spirit Saver$ Club — formerly known as the $9 Fare Club — can be big money savers. They both typically discount flights by $10-30 each way and each provides some unique benefits, such as free flights for kids and discounts on bags and seat assignments. But they're not for everyone. For instance, both programs are more appealing for family or group travelers than those typically traveling on their own.
In light of Spirit revamping its program, today, we're going to compare the two memberships head-to-head to help you decide which one you should join — if any at all. Reports suggest that both membership fees typically trigger American Express airline fee credits, meaning your membership could potentially be free.
New to The Points Guy? Sign-up for our daily newsletter and check out our beginner's guide.
In This Post
Comparing Discount Den and Spirit Saver$ Club
Before we dive into each program, let's start with a quick summary of the two programs. Although they are fairly similar, there are some differences in price and benefits.
Discount Den
Spirit Saver$ Club
Price
$59.99
$69.95 – $129.90
Membership options
12-month
12-month, 18-month, 24-month
Trial membership
N/A
N/A
Benefits
Discounted fares

Access to "kids fly free" flights

First to hear about offers, promotions and new destinations

Discounted fares

Up to 50% off checked and carry-on bags

Discounts on seat assignments, including the Big Front Seats

Discounts on additional perks, such as Shortcut Boarding and Flight Flex

Number of eligible travelers
Six
Eight
Related: Which low-cost carrier should you fly? Comparing Frontier Airlines and Spirit Airlines
Discount Den
Price
The cost of Frontier Airlines' Discount Den is slightly lower than Spirit's Saver$ Club. Membership costs $59.99 and you'll have access to the program for an entire year. The membership will renew automatically for the following year, but you can cancel any time.
There are some requirements to join Discount Den. First, you must be a member of Frontier's frequent flyer program, Frontier Miles. Additionally, you must be at least 18 years old.
If you have Frontier elite status, you may be eligible for a free or discounted Discount Den membership. Elite 50K members get 50% off, while Elite 100K members get complimentary membership.
Related: The best credit cards for booking flights
Benefits
The primary benefit of the program is access to discounted Discount Den fares. Based on our searches, Discount Den fares are typically $10-30 cheaper than the standard price, so it will take anywhere from 2-6 flights each year to make the membership worth it. That said, you can see how a normal Frontier fare stacks up against a Discount Den fare yourself by searching routes on the airline's website.
Gallery: Things You Should Pay For Now That Are Worth the Risk (GOBankingRates)
The second major benefit is access to Frontier's "Kids Fly Free" offer. With this promotion, children ages 15 and under fly for free when accompanied by the Discount Den member on select flights. While there are some limitations on flight eligibility, this benefit alone can offset the annual fee for family travelers. Bookings must be for round-trip, nonstop domestic flights made at least three days in advance and can't fall within Frontier's blackout dates.
So long as the member is on the reservation, you can book discounted fares for up to six travelers.
Related: How this $59.99 membership can pay for itself after booking one flight
Spirit Saver$ Club
Price
With the launch of the revamped Saver$ Club came some changes to membership options and pricing. A 12-month membership now costs $69.95, with no discount in your first year and no trial option. However, you can save $5 by committing to an 18-month membership for $99.90 or save $10 by purchasing a 24-month membership for $129.90.
Even with the 24-month option, the lowest price you could pay for a membership is $64.95 each year, which is still more expensive than Discount Den. As is the case with Frontier's program, the membership fee must be paid upfront, is nonrefundable and renews automatically.
Existing $9 Fare Club members have automatically been transferred to the new program.
Related: Earn easy miles with the Free Spirit Dining program
Benefits
Like Discount Den, Spirit Saver$ Club offers access to exclusive discounted fares. Again, on average, you can expect to save $10-30 per ticket, though we have seen bigger discounts before — especially on last-minute bookings. But that's not all.
Related: Can you save money by purchasing Spirit tickets at the airport?
Savings vary by flight but Saver$ Club members can get up to 50% off checked and carry-on bag fees. Additionally, members now get discounts on seat assignments, including Big Front Seats and exit row seats. Other new perks include discounts on À La Smarte options, such as shortcut security, priority boarding and Flight Flex.
While we don't know yet what they'll be, Spirit says that members will soon get exclusive offers with some of its partners.
Like Frontier's program, these perks can be used for friends and family members who travel with you. While this likely won't make a difference for most travelers, Spirit takes things up a notch by extending the perks to up to eight guests on the same reservation, as opposed to six.
The recent changes to Spirit's membership come in addition to a slew of enhancements to its frequent flyer program. The new Free Spirit program offers actual elite status tiers with tangible benefits like free seat assignments and bag fee waivers. Additionally, all elites and Spirit Airlines credit cardholders can now pool points with others.
Related: Why having the Spirit credit card isn't crazy
Which should you get?
There's value to be had with both Discount Den and Saver$ Club. Which program is best ultimately depends on whether you're more loyal to Frontier or Spirit.
With both programs, you'll generally get the most value if you're a frequent traveler or tend to travel in groups – the more you fly, the greater the savings. Discount Den's Kids Fly Free benefit is appealing for families with young children. But given the limitations and how cheap Frontier fares are to begin with, Saver$ Club's discounts on bags and seat assignments can ultimately be more valuable.
In both cases, it's certainly possible for a family of four to recoup the annual fee from just one family vacation a year. However, given the discounts on bags and other add-ons, Saver$ Club may be easier to justify for solo travelers.
If you decide that it makes sense for you to join one of the programs, don't sign-up right away. Since membership starts as soon you sign up, you should only join once you have an immediate use for it.
Featured image by Nick Ellis/The Points Guy.
SPONSORED: With states reopening, enjoying a meal from a restaurant no longer just means curbside pickup.
And when you do spend on dining, you should use a credit card that will maximize your rewards and potentially even score special discounts. Thanks to temporary card bonuses and changes due to coronavirus, you may even be able to score a meal at your favorite restaurant for free. 
These are the best credit cards for dining out, taking out, and ordering in to maximize every meal purchase.
—
Editorial Disclaimer: Opinions expressed here are the author's alone, not those of any bank, credit card issuer, airlines or hotel chain, and have not been reviewed, approved or otherwise endorsed by any of these entities.
Source: Read Full Article