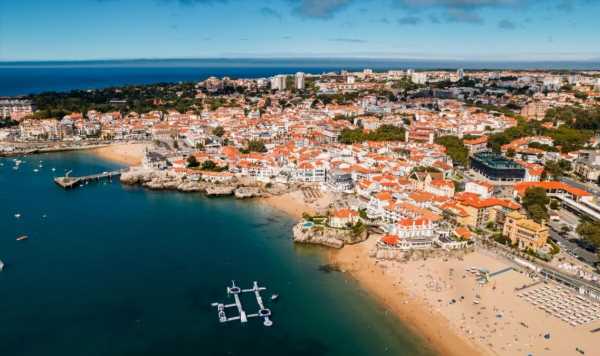 Dreaming of spending the golden years under the sun? A gorgeous destination in Portugal could be just the place.
The expert team at YourOverseasHome.com found that Britons are still keen to retire abroad as expats despite the additional visa requirements after Brexit.
Christopher Nye, chief editor at YourOverseasHome.com , said: "Since we started helping British people to buy property in 2004, around two thirds said they were retiring and a third were buying a holiday home.
"Then, when you begin to need a visa many of the retirees gave up on the idea and it became roughly a 50/50 split between retirees and second homers. Now it seems the retirees are back in force."
Although France, Spain and Greece seemed particularly popular, there's a pretty seaside town in Portugal that shouldn't be missed.
READ MORE Lovely city is one of Europe's most walkable destinations
Christopher added: "Getting a visa might seem daunting at first, but it's actually surprisingly easy for retirees in places like Spain and Portugal. And of course, once there, cheaper living expenses more than make up for the small costs."
But while Benidorm and Majorca are popular destinations in Spain, where should expats live in Portugal?
Christopher recommends Cascais, a coastal resort town west of Lisbon. The capital city and its airport are easily reached in under an hour.
READ MORE
Beautiful area of 'exceptional countryside' is one of the UK's best staycations[STAYCATION]
France could relax the 90 day Brexit rule for British expats[EXPATS]
British tourists warned of the 'cardinal sin' on a flight[EXPERIENCE]
He said: "If you are dreaming of a retirement that feels like a never-ending holiday, Cascais could suit you well.
"Way back in the 1870s, it became the seaside getaway of the King of Portugal and since then, royalty and the general public alike have appreciated its charm.
"Today, it is known for its leading golf courses and picturesque blue flag beaches, such as Praia da Conceição and Praia da Rainha."
Support fearless journalism
Read The Daily Express online, advert free
Get super-fast page loading
British expats will find Portugal far cheaper than the UK and it's regularly named the best value holiday destination in western Europe.
On the other hand, Switzerland was recently ranked as the most expensive country in the world to retire with expats needing over £200,000 in a fund to enjoy a comfortable retirement.
Looking to escape for a shorter period of time? A stunning island paradise is still 28 degrees in September.
Source: Read Full Article