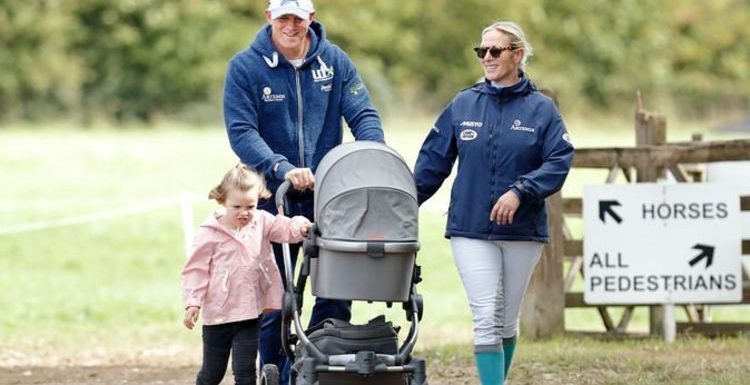 Zara Tindall stars in new Land Rover campaign
We use your sign-up to provide content in ways you've consented to and to improve our understanding of you. This may include adverts from us and 3rd parties based on our understanding. You can unsubscribe at any time. More info
Zara Tindall and her husband Mike Tindall recently had their third child and it is likely they will stay close to home this summer. But where will they go?
Zara and Mike Tindall will likely be spending the end of the summer in Sandringham House, Norfolk.
The couple just had their third child Lucas, so they will probably opt for a staycation close to home.
Zara and Mike chose to spend their holiday in Sandringham House in 2018, just after they welcomed their second child Lena.
The couple will be using the Queen's country estate Sandringham House although they could also be visiting Her Majesty at Balmoral.
The Queen usually spends the Christmas holidays at the Norfolk property.
However, the house is also perfect for a summer holiday and it is believed to be one of the Queen's favorite country retreats.
Sandringham House has been a private home of the British monarchy since 1862.
People can currently visit the property and its gardens until October 2021.
But where will other royals spend their summer holidays?
The Queen will spend her summer break at Balmoral Castle, in Scotland.
Her majesty spends most of the time horse riding, and enjoying time with her family in the Highlands retreat.
Prince Charles and the Duchess of Cornwall usually spend their holidays in Llwynywermod Estate, in Wales.
Llwynywermod Estate is a fully renovated farmhouse where the Duke and the Duchess of Cornwall like to spend their summer break.
The Duke and Duchess of Cambridge will also stay close to home this year.
The couple like to take their children to Anmer Hall, their country home also located on the Sandringham Estate.
Although there is no official royal residence in Cumbria, the Duke and Duchess of Cambridge have said on several occasions how much they like spending time with the kids in the Lake District.
Prince Harry and Meghan Markle, will not be spending any time in the UK this summer.
The couple currently lives in their new Montecito home, in Los Angeles, with baby Archie and Lilibet.
It is believed that, due to travel restrictions, Harry and Meghan will stay in California for the rest of the summer.
The Duke and Duchess of Sussex purchased the impressive Santa Barbara property for an estimated £11.2million in July 2020.
Source: Read Full Article