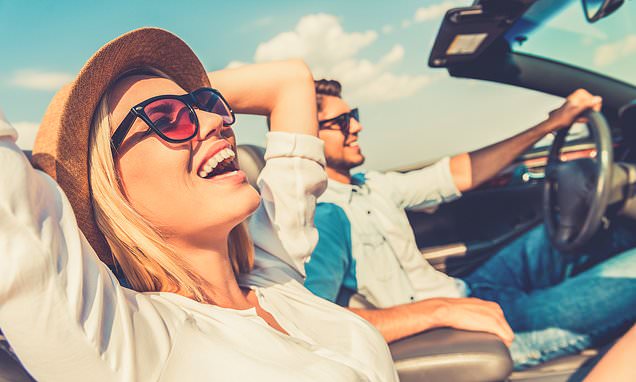 Rental vehicle shortages are set to drive up prices this summer – here are four ways to avoid a car hire calamity
Figures show that searches for hire cars shot up 240 per cent last month  
Renting from less obvious locations can be one way to control costs 
Read more: An epic Italian road trip with hotels from a bygone era
Every week our Holiday Hero Neil Simpson takes an in-depth look at a brilliant holiday topic, doing all the legwork so you don't have to. This week: avoiding a car hire crisis.
Book early, rent from less obvious locations, pay up front and keep an eye on your arrival time. That's the four-pronged advice if you're hiring a car this summer, especially in peak holiday destinations such as Portugal's Algarve, the Balearics, Italy, Florida and California.
The big problem is that demand is set to outstrip car supply for the second summer in a row. Figures from comparison website TravelSupermarket show that searches for hire cars shot up some 240 per cent last month compared with January 2022. Demand in Portugal is up a staggering 375 per cent.
Rental firms, which still haven't replaced all the vehicles they sold in the pandemic, are charging premium prices for those they have.
Rory Sexton, boss of car-hire broker Zest, predicts significant shortages in many resorts this summer.
In the driver's seat: There are a few simple rules you can follow to enjoy cheaper car rental this summer
He also says big price increases are coming, with typical costs in Florida rising from £36 a day in August 2019 to £78 a day this year. A pre-pandemic average of £31 a day in Tuscany is now set to top £65 this summer. Booking early will certainly save money. Last year, a week's car hire on the Algarve in August cost from £252 when booked in January. When booked in July, the same week cost £354. Experts expect similar patterns this year.
Renting from less obvious – albeit less convenient– locations can also control costs. 'The highest demand and prices are at airports, particularly Malaga, Faro, Paphos and Orlando in Florida,' says Guy Hobbs, travel expert at Which?
'On one of our regular checks, we found the cheapest rate for a week's rental at Malaga airport was £548. Changing the pick-up location to Malaga train station got a car for £249.'
Paying in full and up front is recommended. Experts say 'book now, pay on collection' deals are more likely to be cancelled or 'lost' by unscrupulous rental firms wanting to collect higher rates from last-minute customers. It also pays to reconfirm bookings by completing any 'digital check-in' forms emailed out as the rental approaches.
Travel experts have found that you could save around £100 by booking a car early in the Algarve (pictured)  
It's important to remember that being realistic about arrival times is essential. When cars were scarce last summer, several firms took advantage of little-known small print, allowing them to cancel bookings as 'no shows' if customers got to the rental desk as little as two hours later than planned.
The best advice is to factor in plenty of time for flight delays, queues at immigration or baggage reclaim and finding the car-hire desk (in America you may need to take a shuttle bus).
Putting flight numbers and scheduled arrival times on the booking means you are less likely to be penalised for flight delays.
When visiting Malaga (pictured), it may work out cheaper to pick up a car from Malaga train station instead of the airport 
Conversely, it can also cost to get to the rental desk too early. Collect a car before the time on the agreement (even by a few minutes) and you can be charged for an extra full day's rental.
Other pitfalls include paying for unnecessary extras such as GPS devices or car seats. Bringing a car seat with you is an option as most airlines put them in the hold for free. Returning a car late, or without a full tank of fuel if specified on the agreement, can be equally expensive.
Or you can avoid it altogether and holiday without car hire. Uber works in most tourist areas (Lyft is an alternative on US holidays), Bolt and other taxi apps are big in Malaga, Madeira and the Algarve, while FreeNow is popular for European airport transfers.
Source: Read Full Article