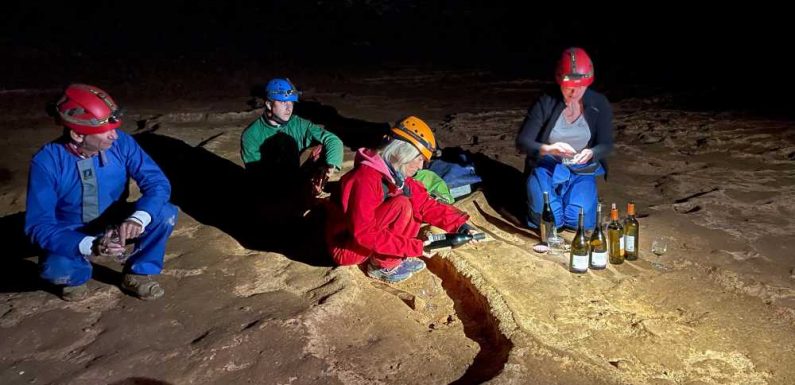 I realized that the pace was different on my Avalon Poetry II sailing in France when I was 24 hours and three tours deep. Avalon Waterways' Active and Discovery sailings are designed to offer a number of excursion choices suited to active pursuits, as the name suggests, but also distinctive cultural experiences like cooking a meal with a chef in Lyon or painting in the style of van Gogh at an atelier in Arles. The line launched this option-happy itinerary on the Rhone in 2019, and we are onboard to experience it all — or do our best to try.
For Avalon, being active and engaged isn't a one-off
Many river cruise lines have introduced more active tours in recent years, but they are typically hosted by a designated crew member and often involve bicycles or a single hike. The standard option for guests on a river cruise is to go with the included walking tour, which varies in its inclusions. Even additional tours for an added fee can be hard to come by, depending on the itinerary.
On Avalon, sailings identified as Active and Discovery don't actually cost any more than a standard itinerary. In addition to the day tours, our Adventure Host led an included bike ride on the first full day, and he is able to offer recommend routes in any port. 
At least three included tours have been offered each day, and yesterday, in Tain L'Hertmitage, it was five. These consisted of four morning options including a rail-bike ride through the Gorges du Doux or a vineyard hike along the Rhone River on the Active side; making your own chocolate bar in nearby Valrhona on the Discovery side; and a Classic tour of Tournon, an ancient city just across the bridge from where we were docked. 
After sailing to the sleepy medieval town of Viviers in the evening, passengers had the option of disembarking after dinner for a ghost tour along the centuries-old streets. As the mistral wind blew ominously, guides explained the history of Viviers as a resident "ghost" popped up along the way to serenade and inform.
Additional-charge tours get guests back out there
There are typically two fee excursions on offer each afternoon, but none on the days with evening tours or multiple included excursions. About $58 to $69 each, these tours depart just after lunch and keep you exploring off the ship until dinner. They might be a tour and tasting of the famed Beaujolais wine region or a sampling of Provence's high-quality olive oil in yet another scenic medieval village.
With 31 excursion options on our sailing — 23 of them included — I had to rely on my instincts when making selections, which I did online for the included excursions before we set sail. And when instincts were wavering, Pam Hoffee, Avalon's managing director, recommended one of her favorite all-time excursions: wine tasting in a cave in Saint-Marcel. 
Reading the fine print is key to booking the right excursions
I was admittedly dazzled by the wine-soaked word oenologist in the description when booking the tour and gave less consideration to the accompanying term speleologist. It's a full sensory experience tasting wine in the total darkness of a cave with the absence of other smells to interfere. But the sensation I experienced of sliding around the muddy ground in my fashionable yet inappropriate footwear was another task entirely. Yet one more reason why pre-selecting excursions before you pack and head out is a sensible practice — appropriate footwear never even made it to my suitcase. But every travel faux pas inevitably becomes a good story, and clutching to Pierre our dashing expert cave guide — which as it turns out is what speleologist means — only added to the experience. 
Currently, Avalon Waterways is the only river cruise line to offer this tour, and to me it seems it would be hard to self-organize, located 45 minutes from the dock in Viviers. I'm hard-pressed to attach a value to something so unique, which is why its inclusion is almost shocking. For this reason (and to Hoffee's credit) it was one of the first tours to sell out on our sailing of about 91 guests. Although the flexibility to switch, when possible, seems to be well accommodated by our cruise host, Gayle. 
Additional things to love about Avalon's shore excursion program
Other practical elements we've appreciated about the excursion process is no tour tickets and no responsibility to charge your own listening device. On our ship, the devices were displayed and organized by each tour at the front desk before we departed, and my earpiece even fit comfortably around my small ears rather than having to struggle with it to stay in throughout the entire tour. 
We're only halfway through our sailing, but as someone who tends to fear missing out, I've been energized by all the options. When kayaking was canceled on the Ardeche River today due to treacherous conditions, lo and behold there is an optional excursion available in Avignon tomorrow to kayak under the impressive Pont du Gard aqueduct. If you miss a wine tasting, another one is just in sight. 
Cruisers with less-active parties beware
For those looking for easygoing options, a gentle walk is sometimes offered. However, I would be weary to book the sailing at all if everyone in my travel party wasn't up for traversing at least some cobblestoned hills or rocky gardens; the inability to participate in most of the offerings could be tough if you're traveling in a group with someone who is unable to walk long distances, bike or tumble into a damp cave wearing a headlamp. 
Avalon executives onboard have suggested that this variety of tour offerings is something that is being considered fleetwide, not just on designated itineraries. As a cruiser who's younger than the standard demographic, I love the idea. But in a few days, I will know if I should have tempered all my options once I've successfully completed touring, tasting, wining, dining, caving, kayaking, painting, shopping, walking, cooking and sailing France's Rhone River on an Avalon Active and Discovery cruise.
Source: Read Full Article