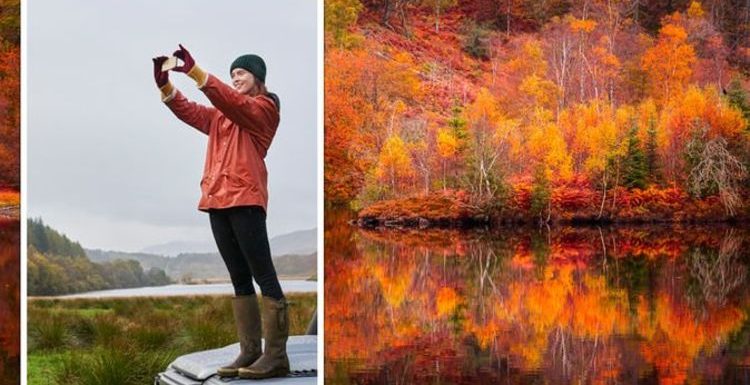 Lake District National Park from Above – Our Best Bits (HD)
We use your sign-up to provide content in ways you've consented to and to improve our understanding of you. This may include adverts from us and 3rd parties based on our understanding. You can unsubscribe at any time. More info
The staycation price hikes of this summer still haven't come down. And while most Britons may think of the UK for a weekend away, it's been found to be much cheaper to fly overseas.
On social media, Britons are comparing the prices of flights to the prices of travelling in the UK.
Craig John Hannigan was looking for a birthday break and took to Twitter.
He said: "Where can I go for my birthday weekend in October that won't cost a trillion pounds?"
Some Britons believed a UK getaway could be perfect.
READ MORE: 'Marvellous' secret UK destinations named – 'doesn't get much better'
Mike Gormley said: "We've booked an Airbnb in Cumbria. Walks in the woods, cask pubs, easy to get to by train."
However, the price of a UK holiday was found to be prohibitive.
Joe Brock said: "Just booked a quick trip to London and it would've been about half the price to travel to any of the cheaper European cities served by Ryanair.
"Definitely a good time to GTFO the UK."
User MadManc1970 wrote: "Ryanair have a sale on. Saw £4.99 each way to Bucharest for starters and fair few others sub £10."
And Craig couldn't believe it.
He said: "Mad considering it's £200 plus train to Manchester for me and Jo."
Kirsty Gouda had just come back from overseas.
She said: "Just back from Riga, flights for two from Edinburgh were £9 before adding one hold bag.
"Plenty reasonable accommodation options and the city itself is pretty cheap too for activities and to eat and drink."
And Craig replied: "Absolutely mad considering the quotes for trains for less distance."
Kirsty agreed: "And on the day fare for a train journey from Riga to a nearby town was also nearly five times less than that of an on the day Aberdeen to Stonehaven fare, which is a very similar distance.
"Our fares are just crazy!"
The prices of a UK break have gone up during the pandemic.
The staycation boom has made a UK holiday even more expensive than it was before.
It had always been cheap to fly to Europe for a getaway.
And destinations such as Greece or Eastern Europe always compared well with a UK holiday.
With the price hikes of this summer not coming down, however, the options for a UK break are dwindling for Britons.
And many are looking overseas for their autumn and winter escapes.
Source: Read Full Article