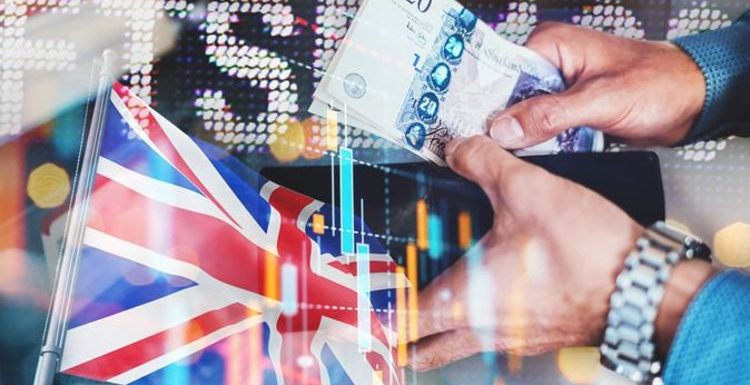 Travel: Paul Charles warns travel testing is 'recipe for chaos'
The pound to euro exchange rate is "lacking fresh impetus," experts have warned. With Brexit done and dusted, GBP and the common currency "haven't really known what to do." This means the coronavirus pandemic is the main driver of the exchange rate.
Experts cautioned "another rangebound spell" is likely ahead.
The pound is currently trading at 1.1084 against the euro, according to Bloomberg at the time of writing.
Michael Brown, currency expert at international payments and foreign exchange firm Caxton FX, spoke to Express.co.uk regarding the latest exchange rate figures this morning.
"Sterling remains rather subdued against the euro," said Brown.
We will use your email address only for sending you newsletters. Please see our Privacy Notice for details of your data protection rights.
"Any rallies above 1.11 [were] sold into, and the pair lacking fresh impetus.
"In fact, since the Brexit headlines died down, the cross hasn't really known what to do with itself.
"The week ahead brings a quiet calendar, just November's UK GDP due on Friday.
"Hence the pandemic will remain the focus for the pair, though another rangebound spell may be in store."
So what does all this mean for your holidays and travel money?
Post Office Travel is currently offering a rate of €1.0685 over £400, €1.084 for over £500, or €1.0895 for over £1,000.
Holidays are currently on-hold as the UK endures a third lockdown.
International travel is banned, with Britons urged to stay at home.
The government states: "If you are in the UK you should not travel abroad.
"You can only travel aboard if you have a legally permitted reason to leave home.
Many people who had holidays booked in the coming weeks may now be saddled with foreign currency that is no longer of use to them.
So what should you do with any leftover holiday money?
Experts advise keeping hold of the money rather than exchanging it.
"If you have got hold of foreign currency in cash, I'd recommend keeping it in a drawer if you can afford to do so," said James Lynn, co-CEO and co-founder of travel debit card Currensea.
"The exchange rate has already hit the pound badly because of the third lockdown and if you go on a holiday later in the year you'll be hit again converting your money back into the currency you need."
"This could mean you lose 10 to 20 percent of the value due to fees."
Source: Read Full Article