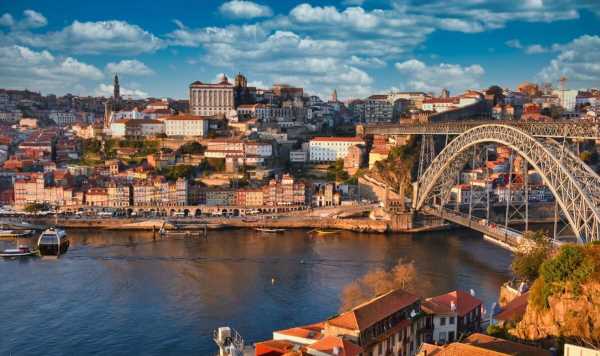 As the weather hots up across Europe, many Britons have summer holiday plans on their radar. And while there are plenty of sunny spots just a short-haul flight away, Portugal is a strong contender for those aged 50 and over looking for a safe and enjoyable trip. According to a new travel index, the country's wide offering of "bucket list" activities and accessibility are just some of the reasons why people should consider it.
A new analysis of 28 European holiday destinations has revealed the best countries for Britons over 50 this summer – and Portugal has topped the list.
The travel index created by specialists at Oak Tree Mobility assessed each country's safety rating, median age, and offerings of "bucket list activities" – like bungee jumping, hiking, and diving.
Ranked as the "best" European destination for mature Britons to visit this summer, the country boasts great accessibility across its hotels.
The research found that an impressive 76 percent of Portugal hotels listed on Tripadvisor are wheelchair accessible – that's equivalent to around 650 hotels.
Even for those who don't require a wheelchair but still have to consider mobility in their holiday plans, Portugal has a well-structured transport network open to the public.
Tourists can hop on trains and buses, or easily call a taxi to help them get around. However, it should be noted that this is only true for large towns and cities rather than smaller villages.
While the southern-European spot is loved for its beautiful landscape, bright weather and unique culture, the country is also appealing to mature visitors with a bucket list in mind.
Whether it's adventure or history they're looking for, travellers can enjoy both in the cities and on the coast.
Don't miss…
Cruise passengers urged to 'avoid' certain rooms[INSIGHT]
The reason passengers shouldn't close a plane's overhead lockers[REVEAL]
Britons can travel around the UK for just £2 – list of discounts[LATEST]
Some of the most unforgettable activities on offer in Portugal include learning how to make the native delicacy, Pastel de Nata (Portuguese egg tarts) in the shadow of the iconic Belem Tower. Visitors can do this in the 18th-century kitchens of Jerónimos Monastery, Lisbon.
Cruising the Duoro River is a must-do while visiting Porto, giving Britons a chance to see some of the country's most famous landmarks along the way.
For a dose of history and culture, a trip to the colourful Pena Palace is not to be missed out on. The landmark is both a UNESCO World Heritage Site and one of the "seven wonders of Portugal".
For thrill-seekers, there is a great diving scene in Portugal – renowned as one of the most diverse diving destinations in Europe. With a long Atlantic coastline, diving can be done across the country, while mainland divers flock to the Portuguese islands like Madeira and the Azores.
The sunny destination is home to a total of 17 World Heritage Sites, though it is outranked by Italy, Germany, and Spain.
According to the Oak Tree Mobility experts, the country does score well for its higher median age.
While it doesn't have the oldest population in Europe, half of Portugal's population is above 44.6 years of age – suggesting older travellers may find themselves "more at ease", with more services and activities geared towards them.
The Portuguese state healthcare system is also very similar to the UK, providing access to hospitals and local health centres for just a small fee.
How much does it cost to fly to Portugal?
For those sold on the idea of a summer getaway in Portugal, flights are relatively cheap in May and June. According to the latest data from Skyscanner, the lowest prices for direct return flights in May start at £23 to Faro £29 to Porto, £34 to Madeira, and £36 to Lisbon.
Throughout June, prices are slightly higher, with direct return flights starting at £36 to Faro, £41 to Porto, £51 to Lisbon, and £58 to Madeira.
In July, Faro remains the cheapest destination for UK flights, starting at £45. Meanwhile, Porto flights start at £45 and Lisbon at £60.
Source: Read Full Article