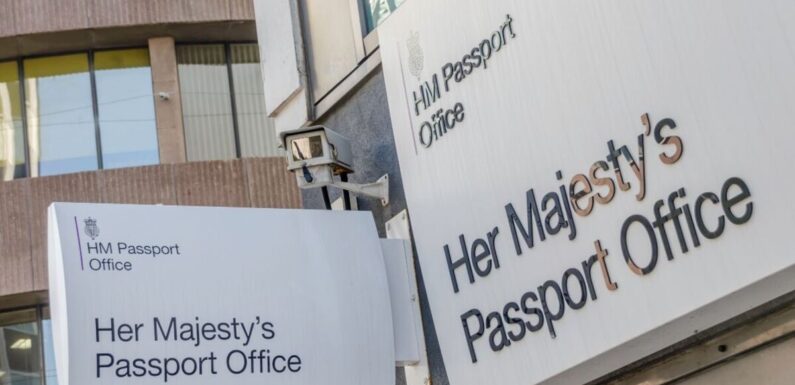 British tourists have been warned to check the expiry date on their passports as they could be caught out by a little-known passport rule.
Britons will need to renew their passport if there is less than three months on the expiry date from when they plan to leave an EU country.
On the day they travel to the EU, their passport must have been issued less than 10 years ago.
Britons could be blocked from travelling if their passport doesn't meet these requirements so tourists will need to check before booking a holiday.
Some other destinations outside the EU also have their own passport rules so it's a good idea to check the latest travel advice on the Gov.uk site.
British tourists travelling to Turkey for a holiday will need to have a passport that is valid for at least 150 days from the date they arrive. They will also need to have at least one full blank page for stamps.
Since Brexit, British tourists don't have freedom of movement within the EU or the Schengen Zone, a group of 27 countries without internal border controls.
Britons can stay for 90 out of every 180 days within the Schengen Zone without needing a visa.
Don't miss…
Airlines could be banned from charging extra fees for hand luggage[NEWS]
Most relaxing staycation destination in the UK named[STAYCATION]
'Untapped European destination' is a 'low-cost' summer holiday[INSPIRATION]
Bulgaria and Romania are in the EU but are not in the Schengen Zone. Britons can visit each of these countries for 90 out of every 180 days and then spend 90 days within the Schengen Zone.
Croatia joined the Schengen Zone in January and Britons will now need to include the country within any Schengen allowance.
Britons must also get their passport stamped when they enter and leave an EU country as this will prove how long they have been in the country.
We use your sign-up to provide content in ways you've consented to and to improve our understanding of you. This may include adverts from us and 3rd parties based on our understanding. You can unsubscribe at any time. More info
Passport rules for travel to the EU
Passports must be valid for at least three months after the date tourists plan to leave the EU
Passports must have been issued within the last 10 years
An adult passport costs £82.50 to renew online and £93 on a paper form
Online applications are usually the most efficient way to renew a passport
Britons can stay for 90 days out of every 180 within the Schengen Zone
Source: Read Full Article