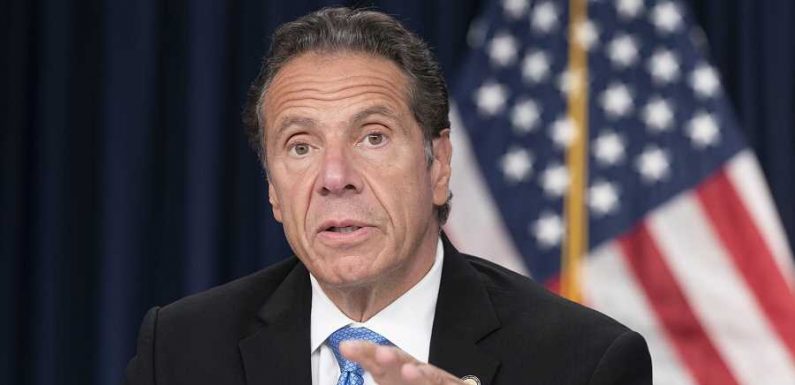 The new and seemingly more contagious strain of coronavirus, first found in the United Kingdom, has now been detected in upstate New York in an apparent case of community spread, the state's Gov. Andrew Cuomo confirmed on Monday. 
The case was found in Saratoga Springs, just over three hours north of New York City. It joins several other confirmed cases of the UK strain found in Colorado, California, and Florida.
The New York case was discovered in a symptomatic man in his 60s  who worked at a jewelry store. The man did not have a history of travel, which Cuomo said, "suggests that it's in the community, it was community spread as opposed to having traveled to the UK."
Three other cases of COVID-19 were found to be affiliated with the jewelry store as well, but Cuomo said it was not immediately clear if those were the UK strain.
"The State Department of Health has been aggressively looking for the UK strain of COVID, and we're doing more testing than any state in the country and we're doing more testing for the UK strain," Cuomo said, adding, "my guess is the states that are effective at looking for it will find it."
The new strain of COVID-19, which has caused dozens of countries to impose travel bans on the UK, appears to be as much as 70% more contagious than previous strains, but not necessarily more deadly. The U.S. has resisted a total travel ban, but will now require travelers from the UK to arrive with a negative COVID-19 test taken within three days of their flight. The testing decision followed an agreement Cuomo made with several airlines to test people flying from the UK to New York.
In the UK, British Prime Minister Boris Johnson on Monday night announced a new national lockdown for England, establishing strict closures through at least mid-February due to the new strain of coronavirus there. As part of the lockdown, all nonessential shops must close and restaurants will shut to in-person dining. Scotland has also implemented new lockdown measures.
Alison Fox is a contributing writer for Travel + Leisure. When she's not in New York City, she likes to spend her time at the beach or exploring new destinations and hopes to visit every country in the world. Follow her adventures on Instagram.
Source: Read Full Article