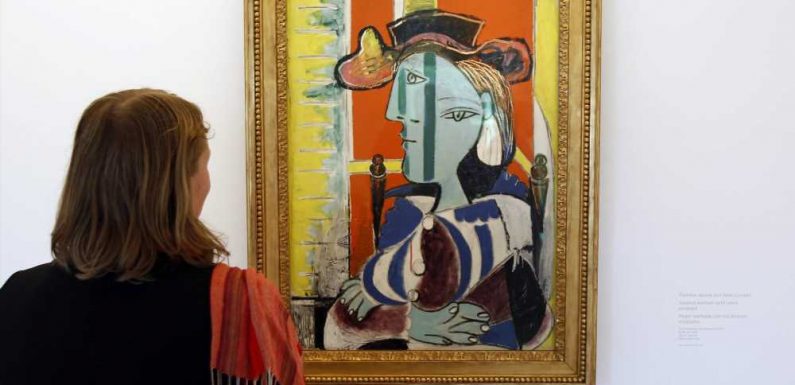 Only one U.S. city will have the privilege of hosting a large collection of works by the incomparable Pablo Picasso this year.
The Frist Art Museum in Nashville, Tennessee, will kick off its 20th anniversary with Picasso. Figures, on loan from the Musée National Picasso-Paris, the world's largest public collection of works by the late artist.
Featuring approximately 75 paintings, works on paper, and sculptures, the exhibition is said to highlight Picasso's use of the human figure to express a wide range of subjects and emotions.
Gallery: Inside a Sophisticated, Art-Filled Family Home in Dallas (Architectural Digest)
"Viewers will see how, as Picasso continuously deconstructed and then remade the body, he was also recasting the history of figuration as a combination of his own psychological view of humanity and observations about the disruptive nature of life in the 20th century," Frist Art Museum chief curator Mark Scala said in a news release.
WATCH: New Smithsonian Exhibit Explores the Lives of America's First Ladies
"For many years, we have been looking for a Picasso show of this caliber, and we are thrilled that during our 20th anniversary we will be able to share this astonishing collection with our city and everyone who will travel to see it," said Frist Art Museum director and CEO Susan H. Edwards.
"The selection of the Frist in Nashville as the only U.S. venue for this show is a wonderful testament to our city's growing national and international stature as a cultural destination," added Edwards.
Picasso. Figures will make its sole U.S. appearance in Nashville in the Frist's Ingram Gallery from February 5 through May 2, 2021. Tickets for the Picasso. Figures exhibition will be available for purchase beginning Wednesday, January 20, at 10:00 a.m. ET. For more information visit FristArtMuseum.org.
Source: Read Full Article