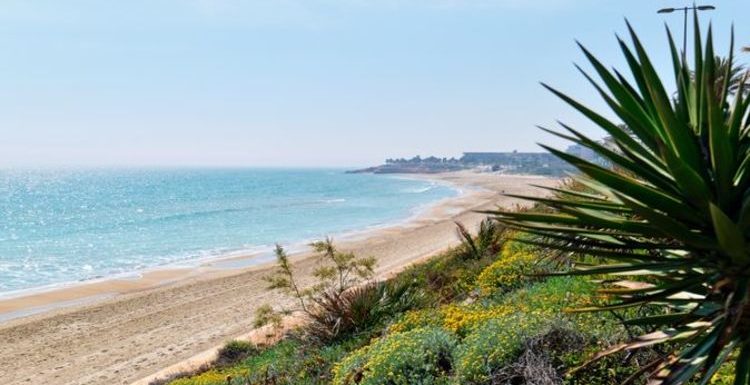 UK travel: Changes to departure testing outlined by Dixon
We use your sign-up to provide content in ways you've consented to and to improve our understanding of you. This may include adverts from us and 3rd parties based on our understanding. You can unsubscribe at any time. More info
Property sales have bounced back since the pandemic, but according to Olive Press one area has sold more houses than in 2019. The most popular area in Costa Blanca was La Vega Baja.
According to the Association of Real Estate Agents (API) 34,000 homes were sold in the area this year.
La Vega Baja is located within the popular Alicante province and is made up of 27 municipalities.
One of the most popular cities in La Vega Baja was Torrevieja, a major tourist resort on the coast.
A Tripadvisor reviewer said one of the town's beaches, Playa de La Mata, was the "perfect beach for a full day out".
They said: "At 2,500 metres long and 30 metres wide, it is huge! Its beautiful golden sand is ideal for sunbathing, playing with a bucket and spade or going for long beach strolls."
Another tourist visitor said: "Lovely beach, especially in the evening. Great for a walk around the waterfront with restaurants. Great for everyone!"
John K, a reviewer from the UK said: "Bought a flat in La Mata and the beach is excellent. Stretches along the town towards Guadamar del Segura and is wide, sandy and clean with clean water."
Although Torrevieja is a top destination in La Vega Baja, some people find it a little too busy due to its status as a holiday resort.
Pilar de la Horadada is a good choice for British expats looking for a smaller town to settle in.
Located on the border of Murcia and Alicante province, residents have great access to the Costa Calida and Blanca.
British expats are only a 30 minute drive from Murcia airport and just 45 minutes from Alicante airport.
The lively resort enjoys over 300 days of sunshine a year and has many blue flag beaches with golden sand.
Sailing fans will find perfect conditions at Mil Palmeras Playa which also has a busy promenade with shops and bars.
A favourite with British buyers, Orihuela was also one of the top property hotspots in 2021.
Orihuela has around 83,000 residents and is located very close to Costa Blanca's stunning beaches.
The town has an annual medieval market which attract people from all the surrounding regions.
As a popular expat area, Britons who move to Orihuela will find a vibrant expat community and social events.
Data shows that the number of British buyers has fallen in the Costa Blanca since Brexit.
However, it is still an extremely popular choice and it is thought that numbers might pick up when travel restrictions are a thing of the past.
The Costa Blanca has also grown in popularity with Chinese, French, Belgian, Dutch and Russian buyers.
Source: Read Full Article