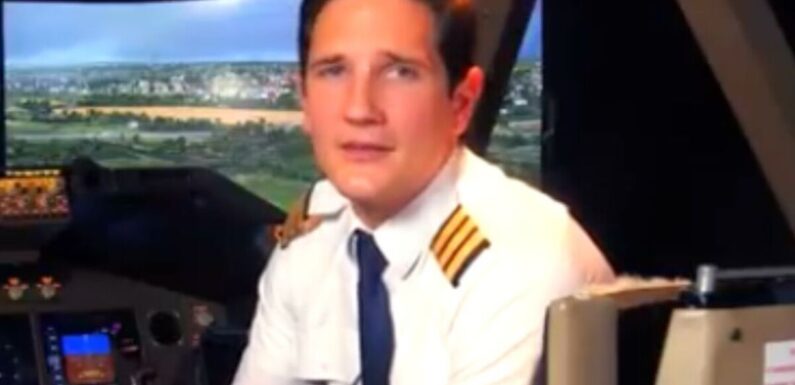 Mysterious object on airbus A320 explained
A pilot has told travellers there is a tiny but very important part of a plane passengers rarely notice – but it could save their lives.
Have you ever noticed a little bright yellow hook with two holes in it on the wing of your plane? If you have, you probably wouldn't have given it much thought, but it could literally be a lifesaver. 
Airline pilot Captain Joe has revealed on his YouTube what the mysterious object actually is.
Captain Joe said: "Recently I got this great question. What are those two things here?"
He pointed to the little yellow hook with holes in it. Captain Joe explained the yellow hook sits a third of the way down from the wing root and it's positioned on a very smooth part of the wing.
READ MORE: Quintessential English village is a vision of Home Counties perfection
The smooth wing is to make the plane as aerodynamic as possible.
"So why would Airbus install something onto their wing, disturbing the airflow? It must be really important," Joe said.
He explained: "In case of an emergency landing, let's say, on water, the flight attendants will want you to evaluate at your nearest exist and four of those exists are on top of the wings, these so-called over wing exits.
"Once the door is opened, an escape slide at the rear of the wing will automatically deploy. We see the inflatable slide expand."
We use your sign-up to provide content in ways you've consented to and to improve our understanding of you. This may include adverts from us and 3rd parties based on our understanding. You can unsubscribe at any time. More info
Captain Joe explained that because the landing is on water, the slide and wing will most likely be slippery.
He went on: "Airbus has installed escape ropes.  After opening the door, one end of the rope is securely fastened to the door frame and the other needs to be attached to the little hook. Another rope is hooked up in the other hole leading towards the slide.
"This little piece of metal was installed so that the escape rope can be attached, giving you a safer stand on the slippery surface on top of the wing."
Source: Read Full Article