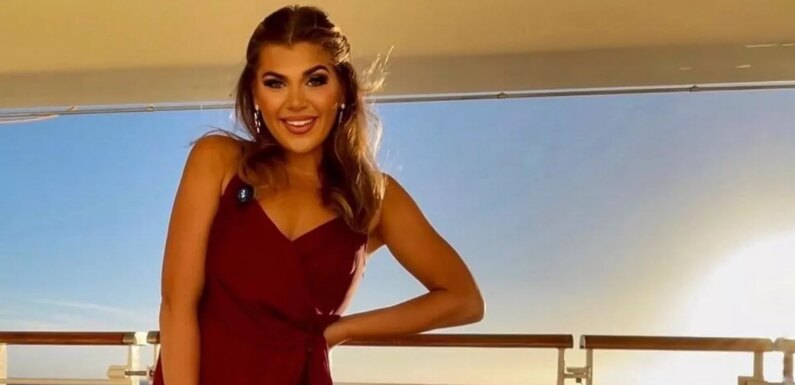 A cruise ship worker has opened up about the secret areas onboard ships that guests aren't allowed to visit.
Ezra Freeman works as an entertainer onboard cruises, appeared on TV show The Real Love Boat, and has amassed a huge following on both Instagram and Tiktok.
The New York resident loves her job and making connections with the passengers, but finds there's times when she can't carry out their requests – for example when they want to sneak into the 'staff only' bar.
"A lot of times guests want to see crew cabins or go to the crew bar… I can understand why they'd want to see it — the crew bar is amazing!" Ezra told The Daily Star. "All drinks are under $2 [approximately £1.65]! But we earned that privilege!"
Happily the cheap and plentiful drinks onboard the ships don't tend to end in anything more serious than a hangover.
Ezra continued: "Knock on wood, I have never been onboard during a man overboard! Cruise ships are generally quite safe, honestly.
"I always feel safer on ships than I do at home in New York City. I think the most dangerous part of the ship is the fact that drinks are so cheap at the crew bar."
Ezra is also protective of the other areas designated for staff only, and making sure the "number one" staff rule is not broken.
"As crew, we of course have our own little getaways," she continued.
"We have a crew recreation room with ping pong and pool, we have a crew gym, we have a crew bar, we have crew dining areas, and of course our infamous crew cabins.
"By the way, crew cabins are not as bad as people tend to think! We actually all love our little cozy shoebox cabins! But yes, number one rule on board – no fraternising with guests, so guests, so sorry, you will never see our crew cabins."
When it comes to guests who have had a bit too much to drink, Ezra says there is a clear process in place.
She explained: "If guests get too rowdy with the crew or with each other, they will be warned about their behaviour, and ultimately if they are a threat to the ship's safety or the crew or guests' wellbeing, yes they will be asked to leave."
However, she added that this "is extremely rare", explaining" "I have never personally seen it happen. But I really do appreciate that we have systems in place on board to protect everyone and that safety is taken so seriously.
"Now, I was also on the TV show 'The Real Love Boat' filmed on a Princess cruise ship, and basically like many dating shows, if you didn't find love, you were thrown off the ship.
"How harsh… No love, no cruise, and no buffet."
Ezra can be found on TikTok and Instagram, as well as ezrafreeman.com.
Source: Read Full Article