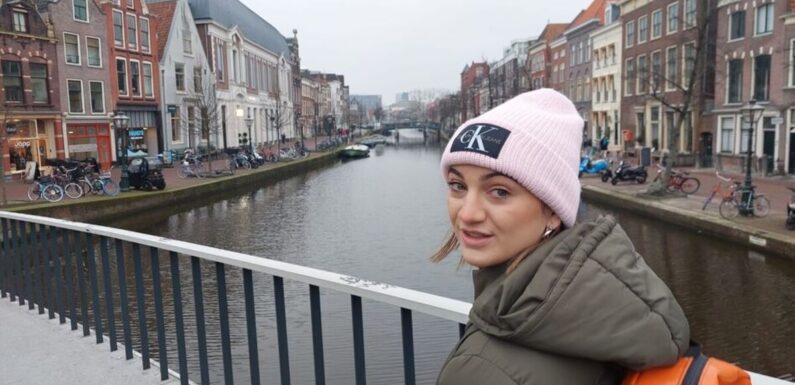 When visiting the Netherlands, most people head straight to the capital, Amsterdam, to enjoy the city's art, canals and narrow houses.
Amsterdam is home to some incredible tourist attractions, including the Van Gogh Museum and Rijksmuseum, but the city does have some downsides.
During the busy season, Amsterdam can be crowded and hectic which can make it difficult to walk down streets and enjoy the scenery.
The city is very much known for its party scene which can draw in massive crowds from all around the world.
Amsterdam can also be very expensive. Dining out in the city wasn't cheap and the choice can be quite limited. Dutch pancakes, also known as pannenkoeken, are a speciality across the whole country but Amsterdam seems to have a pancake house on every other corner.
READ MORE: Inside the world's most 'unusual' neighbourhood where residents live in bubbles
For those looking to get off the beaten track and try one of Holland's hidden gems away from busy tourist attractions, visitors should try Leiden.
I visited the city in late January and was impressed by the city's centuries-old architecture, delicious eateries and bustling bars.
While in Holland I also visited Amsterdam, The Hague and Rotterdam but was most impressed by Leiden.
The city is located in Southern Holland and is just 40 minutes away from Amsterdam by train making it an easy city to visit.
Public transport in Holland is fantastic with most trains running a smooth service all day and night.
With return tickets from Leiden Centraal to Amsterdam-Centraal costing around £10, it also didn't cost a fortune either.
Don't miss…
The beautiful villages in Italy where residents enjoy long life[INSIGHT]
I'm a travel expert – watch out for EU rules for Brits that could catch you out[UPDATE]
Europe's 'romantic' walkable city 'takes your breath away'[LATEST]
We use your sign-up to provide content in ways you've consented to and to improve our understanding of you. This may include adverts from us and 3rd parties based on our understanding. You can unsubscribe at any time. More info
Leiden is also very well-connected with frequent direct trains to Amsterdam and Rotterdam, Delft, Haarlem and The Hague. Unlike Amsterdam, Leiden is far less touristy which means it's less expensive when it comes to eating out.
However, visitors could hardly describe Leiden as boring or too quiet. Being a university city, there's a bustling cafe culture and plenty of bars and restaurants to keep you occupied.
One of my favourite spots was Just Meet, a steak and wine restaurant located in a stunning building on the Breestraat in the centre of Leiden. This cosy restaurant is the perfect spot for meat lovers and wine connoisseurs to enjoy a meal in a relaxed atmosphere with friendly, knowledgeable service.
If you're visiting Holland then of course you must try some traditional Dutch pancakes. My favourite pancake house was Oudt Leyden located on Steetstraat.
I tried their delicious apple, cinnamon and brown sugar pancake while my partner tucked into their special which was flavoured with pear, ice cream, whipped cream and powdered sugar.
Both were delicious and surprisingly light despite their generous toppings. There are plenty of bars and pubs in Leiden including a "traditional" English pub called North End.
However, my favourite was De Bruine Boon which was located right next to one of the many canals and opposite a windmill. The bar was cosy and elegant with individual tea lights on each table and friendly staff.
It's worth noting that drinks in Holland aren't cheap generally but Leiden was much more affordable than Amsterdam.
For those who love shopping, Leiden has everything you could possibly need from major retail chains to small boutiques and specialist shops nestled away down the narrow backstreets. Every Saturday, there's also a market in the city centre which runs from 8am to 5pm and includes fruits, vegetables, gifts, clothing and nuts.
One of my favourite aspects of Leiden was the poems which adorned buildings throughout the city. From 1992 to 2005, 101 poems were painted on the walls throughout the city in various languages including Turkish, Japanese and Indonesian. The poems are usually accompanied by Dutch and English translations nearby.
There are also plenty of interesting attractions including Leiden Observatory, the second oldest university observatory in the world, and Pieterskerk, the oldest church in Leiden.
Source: Read Full Article