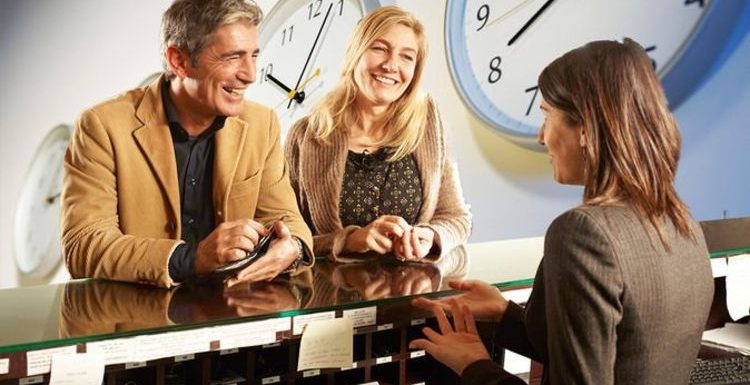 Holidays: Simon Calder gives advice on booking travel on GMB
When you subscribe we will use the information you provide to send you these newsletters.Sometimes they'll include recommendations for other related newsletters or services we offer.Our Privacy Notice explains more about how we use your data, and your rights.You can unsubscribe at any time.
Hotel holidays involve customers checking in and out of the accommodation at the start and end of their stay. This process can often prove infuriating to holidaymakers, especially when the fixed check-in and out times don't match their travel schedule at all. At some point, nearly every traveller has had to leave their bags at reception because they're too early for check-in or been forced to leave their hotel room hours before they're due to leave for the airport due to a morning check-out time.
Luckily, according to one expert, this restrictive system might well soon be a thing of the past.
Express.co.uk spoke to Ofer Helfman, founder and CEO of Israeli traveltech startup As You Stay, for his travel advice.
The platform allows its customers to set check-in and check-out times and pay according to actual hours of the stay, helping them save money.
"For example, if you know that you will be flying from London to New York and you will only get to the hotel at 8pm, you will book [check-in for] Monday 8pm," explained Helfman.
"Instead of the traditional market price, your total price will shrink.
"On the other hand, if your flight is scheduled to come early and you desperately need an early check-in, by using As You Stay it will be guaranteed – you pick the specific date and the time, which can be 7am, 6am, 5am in the morning, and once again, you will see the total price with just the charges based on the sum of the hours."
Helfman used to run hotels in New York and spoke of his "frustration" about check-in times.
"We felt bad that we couldn't accommodate [customers] when they used to come early in the morning," he recalled. "Or the bottlenecks – we used to have a 3pm check-in, it was a disaster."
"As an operator, you get such a short period of time to clean so many rooms; technically you have between 11am until 3pm to fix so many rooms, which is almost impossible."
Helfman calls As You Stay a "win-win situation." "We created a platform that gives the travellers exactly what they need," he said. " On the other hand, it helps hotels to better improve and better serve their customers."
The platform currently has 400,000 hotels on its system and Helfman says the establishments are "desperate" for the data As You Stay provides.
Paying only for the hours you stay can mean big savings for jet-setters, with the founder estimating up 30 percent off the total price.
"The goal with this model is that you just pay as you stay so therefore if a nightly rate is £200 but you only come for two and a half nights, or two and a half days, you will pay less, and in most cases, it can be saving between 10 and 30 percent," said Helfman.
"If you use us, definitely pick the hours, play with the hours, and, like magic, it will save you a lot of money," he added.
The hotel expert thinks that this type of booking will soon be universal, as he blasted the current "primitive" system.
"What do you mean, leave your luggage and come back in six hours. You got to be kidding me," he said; "It's ridiculous. It's insane."
Helfman believes hotels will all "absolutely" abandon set check-in and out times eventually as a "flexible" approach becomes non-negotiable.
"You cannot keep operating [as many hotels do now], the world is changing," he said. "We are on a 24/7 basis, flights are coming in and out, hotels have to adapt.
"Gradually, you will get more and more other providers, not only us [taking this approach] even booking.com or Expedia customers will be able to enjoy this extra flexibility."
Until this day comes, though, Helfman advises anyone trying to change their check-in and out time to contact the hotel the day before with their request.
"They will make a note to try to accommodate you because again they are willing to accommodate if they can," he said.
Source: Read Full Article