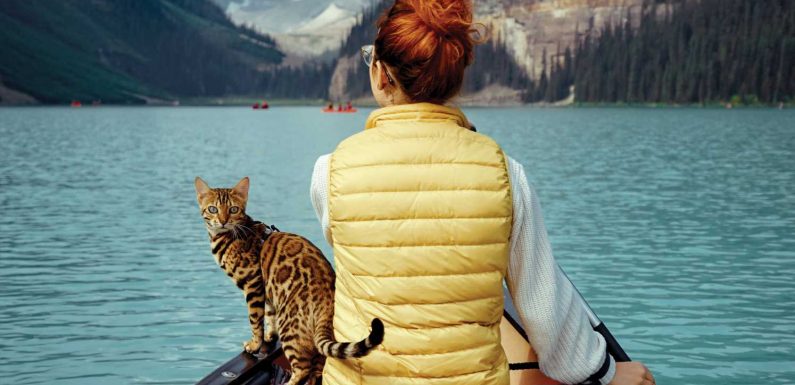 Meet Leon the adventure cat. He adores kayaking, stand-up paddleboarding and long walks on his leash. Above all, though, he is most excited about hiking quiet trails in the woods, but his owner says he is willing to go anywhere in his cat pack.
"Leon always wants to go," says his owner, Megan Ferney. "His harness hangs by the front door, and he often tries to put it on himself because he knows that means he gets to go outside or in the car."
Gary, a spunky, domestic long-haired cat, is particularly fond of "meowtaineering" trips and has been known to gladly trek across a glacier and join his owner on ski excursions. By that, I mean, he rides atop his owner's shoulders – often while sporting ski googles and puffy vests – while said owner is careening down the ski slopes.
Believe it or not, these intrepid cats with a taste for the outdoors are not an anomaly. Search #adventurecats on Instagram, for example, and you'll see more than 300,000 photos of cats accompanying their humans on outdoor excursions. Think: camping, climbing boulders, jogging and rock climbing.
Source: Read Full Article