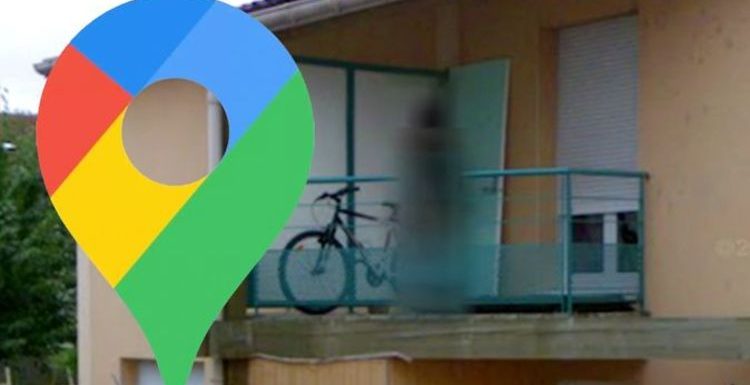 Google Maps introduce their new 'Live View' feature
Google Maps Street View was developed in 2007 as a way to allow users to get an on-the-ground look at the wider world. Using specialist 3D cameras, Google captures images of streets, towns and cities around the globe and stitches them together to create a virtual world.
While this is particularly handy for mapping your way around the world, or discovering what it looks like to walk the streets of far-flung locations, there are also some rather unexpected features of the website.
Users are increasingly discovering bizarre events around the world, which are often later shared with one another in dedicated Reddit forums.
One incident was described by users as "creepy" and was soon blurred from view by Google.
The scene unfolds on the balcony of what appears to be a residential apartment block.
We will use your email address only for sending you newsletters. Please see our Privacy Notice for details of your data protection rights.
There isn't anything particularly out of the ordinary in terms of the balcony itself.
Two glass, patio doors are slid shut, the inside of the apartment concealed by white curtains.
A bike is propped up outside of the doors.
However, to the right of the bicycle is a rather bizarre looking figure.
DON'T MISS
Google Maps Street View: Man's private moment caught [VIRAL]
Google Maps Street View: 'Abandoned' city discovered in Japan [INSIGHT]
Google Maps: Mysterious Russian island blurred out by Google Earth [PICTURES]
The dark figure looms ominously in the corner, looking directly over the balcony railing.
Two large, menacing white eyes stare into the camera lens.
The creatures brow appears furrowed, and it stands with one hand resting on its hip.
Long, lank hair falls either side of the creature's strong jawline.
Adding further surprise, the figure also seems to be completely naked.
According to Reddit users, this is a "statue" though there is little evidence to explain its odd location on the balcony.
One user wrote: "Creepy statue."
Though some users were left spooked by the appearance of the figure, others found humour in it.
One commenter said: "This is how I shall go out in public from now on."
The Reddit user who discovered the scene described the model as a "monstrosity" and explained Google took steps to blur out the figure shortly after.
Google often blurs out images of people which could make them easily identifiable.
This includes blurring out the face of all people who are captured by Google's cameras.
According to Google's privacy policy: "Google takes a number of steps to protect the privacy of individuals when Street View imagery is published to Google Maps.
"We have developed cutting-edge face and license plate blurring technology that is designed to blur identifiable faces and license plates within Google-contributed imagery in Street View."
It is not clear whether the statue was considered inappropriate for Google, or whether it was simply mistaken for a human face.
However, in the past, Google has mistakenly blurred the faces of statues, images and animals using its automated privacy technology.
Users can also contact Google if they spot themselves or their home on the online application, but wish for it to be removed.
Source: Read Full Article