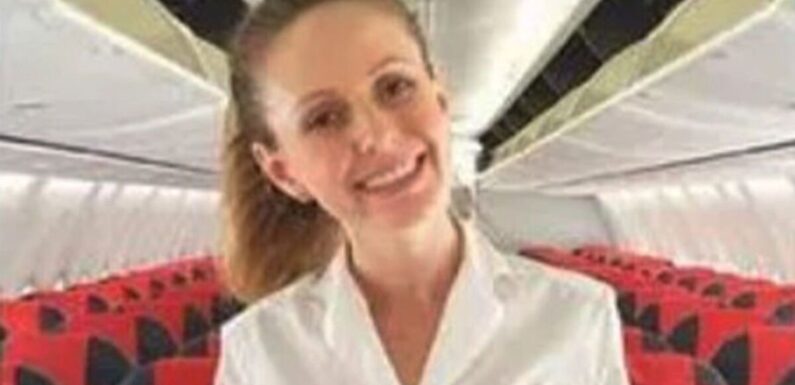 Flight attendant Celina Bedding exclusively shared with Express.co.uk the food and drinks travellers should "never" order on the plane.
The crew member explained that holidaymakers should never drink tap water and avoid plane food as much as they can.
Most airlines, especially low-cost carriers, charge passengers for water with the average bottle of water selling for £2 on a plane.
Some people may think that refilling their water bottles on the plane is a good idea to save money, but Celina warned against doing this.
The flight attendant explained: "For any passengers out there, whether you are a frequent flyer, an occasional flyer, seasonal flyer or will be a first-time flyer soon, I would like to say to you: NEVER drink tap water from the plane bathroom.
READ MORE: 'Mysteriously beautiful' lake hides flooded abandoned town in Italy
"Many studies have shown it's not sanitary for drinking. You may have seen the sign already as most planes have it by the tap.
"You may have thought it's just a way to get you to buy a drink. But it's actually for your own health. So definitely do not drink tap water on a plane."
The flight attendant's favourite drink on the plane is tomato juice which, according to a study by airline Lufthansa, is also the most popular drink on flights.
Don't miss…
'Spectacular' British coastal walk includes stop at 'magical' beach[SEASIDE ]
Tourists slam crowded Spanish destination and say it has 'lost romantic charm'[SPAIN]
British tourists should ask their flight attendant one important question[FLIGHT ATTENDANT]
We use your sign-up to provide content in ways you've consented to and to improve our understanding of you. This may include adverts from us and 3rd parties based on our understanding. You can unsubscribe at any time. More info
During a flight, low pressure and dryness make the taste buds change and passengers see their sense of taste reduced, but tomato juice contains umami, an ingredient that is not affected by flying making the drink taste so much better in the air.
Celina urged passengers to "avoid plane food as much as you can" as they contain high quantities of salt making it a very unhealthy meal. "Higher than most ready meals we buy in supermarkets," she revealed.
The flight attendant explained: "The reason behind it is the fact that because of the cabin pressure we lose around 30 percent of our taste buds.
"So the companies that prepare food for the airlines add much more salt to it in order to have a nice flavour at 40,000 feet."
Despite being ham and cheese toasties and sandwiches the most popular meals on a plane, the crew member recommended ditching these and opting for a salad instead.
She suggested: "You could choose a salad or fruit salad, for example. Make sure you drink plenty of water before, during and after a flight to hydrate yourself."
Source: Read Full Article