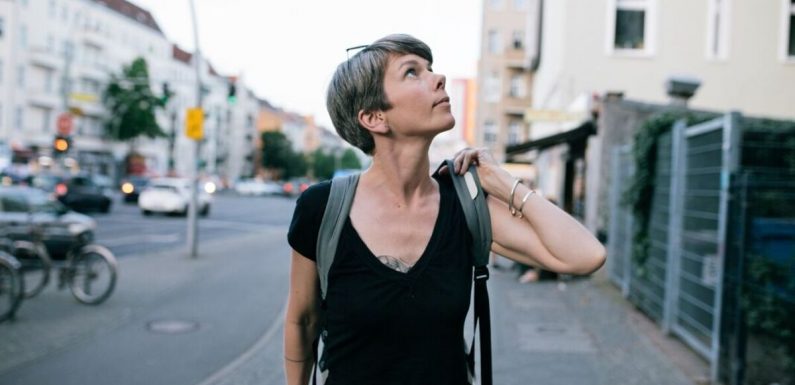 We use your sign-up to provide content in ways you've consented to and to improve our understanding of you. This may include adverts from us and 3rd parties based on our understanding. You can unsubscribe at any time. More info
An estimated 110,000 British expats live in Germany with many opting to settle in cities such as Berlin and Munich. The InterNations Expat Insider survey asked expats around the globe to share their thoughts on their German home.
A relatively small city, Dusseldorf is Germany's business and finance hub and many expats move there for work.
However, around a quarter of expats in the InterNations survey said they did not feel welcome in Dusseldorf.
Just under half found it tricky to get used to the local culture and the majority found it hard to make local friends.
An expat from Italy said: "People here can be obsessed with rules and scold others who do not adhere to them. They do not socialise much and they are not open to new friendships."
As with any country, Germany has a few unusual laws that British expats will need to get used to.
Germans are forbidden from playing a piano in their apartment at unsociable hours and drummers are also subject to timing restrictions.
Drivers will need to make sure their fuel tank is topped up before travelling on the country's famous autobahns.
It's illegal to run out of petrol on the autobahn and drivers are also forbidden from stopping without a valid reason.
Crossing the road when the light is red, or jaywalking, is illegal in Germany and pedestrians can be fined between five and 10 euros (£4.42-£8.45) if caught.
Expats in the northern German city of Hamburg also claimed to struggle making friends with local residents.
An expat from Australia in Hamburg said: "It takes very long to be accepted as a friend of any order."
Only 19 percent of expats in Hamburg found it easy to make friends while 39 percent didn't feel at home in the city.
Even in Germany's buzzing capital city, Berlin, only 55 percent of expats felt at home with over 30 percent saying local residents were unfriendly.
Many expats said they found it hard to deal with administration online and thought the country had difficult bureaucratic systems.
However, Germany was praised for its leisure options, political stability and environmental credentials.
An expat said: "I love Berlin's stability, culture, nature and international environment."
Nearly nine in 10 expats were happy with Berlin's urban environment while 95 percent found it easy to get around Hamburg by foot.
An American expat in Hamburg said: "Things tend to work. Healthcare, infrastructure and public transportation. I also appreciate the international aspects of my city."
The law against piano playing at night might also have its benefits as the majority of expats in Berlin thought the city didn't suffer from noise pollution.
In Dusseldorf, expats thought it was fairly easy to find a job and viewed their financial situation positively.
Source: Read Full Article