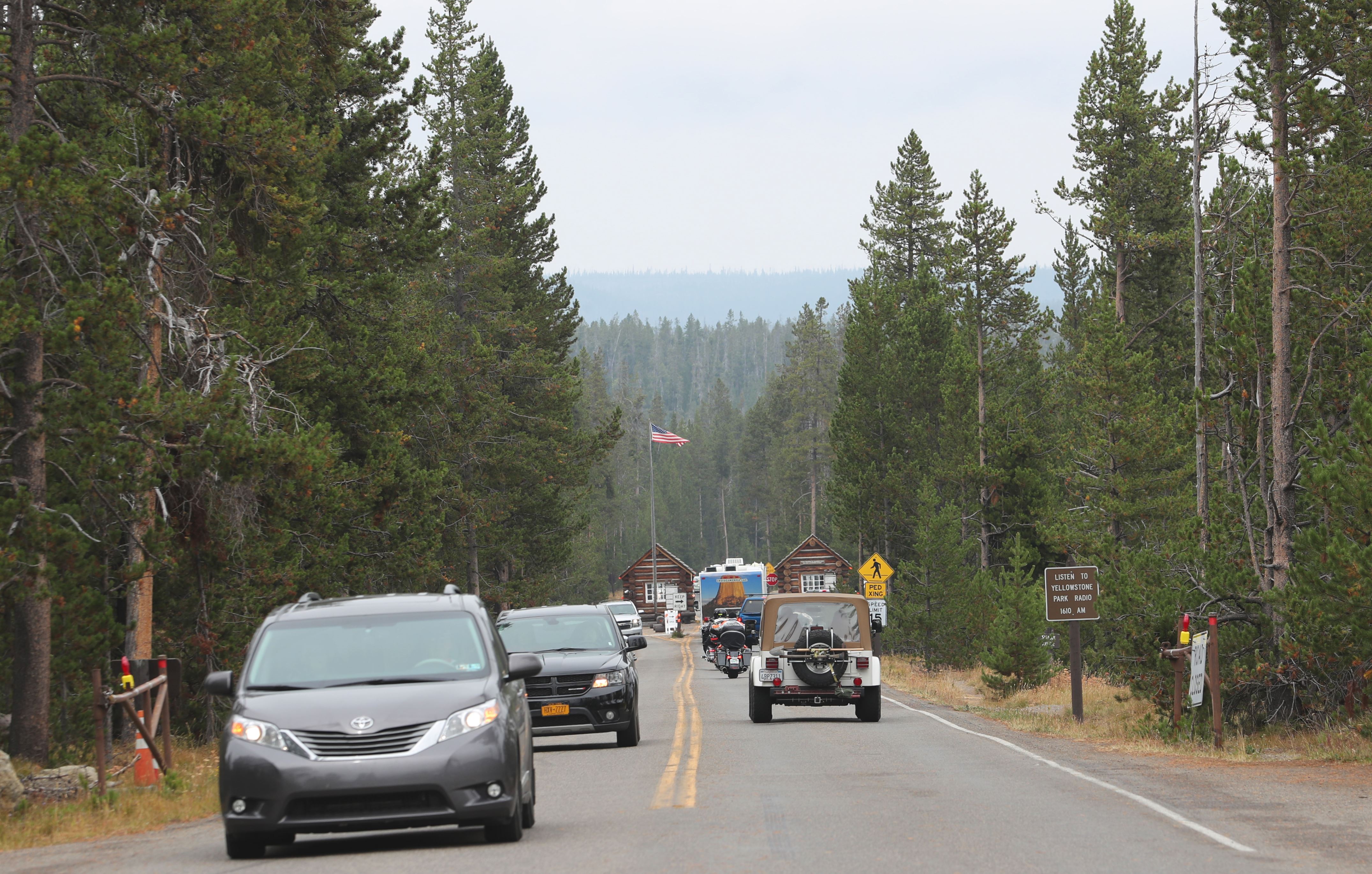 Everything that could go wrong during your holiday trip (and how to fix it)
The only hard and fast travel rule to keep in mind this busy holiday season is that if something can go wrong, it just might. After all, with so many millions on the road and in the air, things are bound to get bungled – not to mention tense – at some point. Keep your sense of humor, try to smile and hope for the best and it will likely all work out – and if not, there's surely a hot toddy somewhere with your name on it.
You miss your flight
SOLUTION: Consider if you really want to fly eight (or even two) hours to hang out with the same people you just spent Thanksgiving with. No, seriously, if you miss your flight, visit the airline desk at the airport and – with as much kindness as you can muster – explain your situation and ask to be put on standby for the next departure. Expressing that you're flexible and open to different routing may help to avoid rebooking fees, even if the fault was all yours.
You get stuck in nightmare holiday traffic with your mother-in-law
SOLUTION: To avoid having to answer one more time why you don't have kids yet, task your MIL with finding an alternative routing using an app like Waze or Google Maps.
The kids ask "are we there yet?" for the umpteenth time
SOLUTION: Turn up the volume on their devices. Or try telling them that Santa rewards patience, especially when it comes to long rides in the car.
There isn't enough eggnog in the world to deal with your extended family
SOLUTION: Bringing everyone together at the holidays is sure to lead to stress at some point. Rather than hitting the hot toddies that much harder, escape into the great outdoors for a de-stressing walk or, better yet, a snowball fight.
Your presents get an early unwrapping at airport security
SOLUTION: Gift them to the recipients as is and tell them you're cutting down on your paper trail this season since you had to up your carbon imprint by flying to visit them.
You weren't seated with your kids on a long flight
SOLUTION: This is a common problem for US fliers, but turn it into the positive that it surely can be. Sure, you could ask another passenger to switch seats so you can sit next to your kids. But won't a stranger enjoy hearing your little ones rattle off their Christmas list for the 100th time and echoing that joyous refrain, "Are we there yet?"
The kids' jet lag is threatening to ruin Santa's deliveries
SOLUTION: Send them to sleep in your mother in law's room and tell them if they come out early then the presents will be stuck in transit in the North Pole.
You get fruitcake poisoning
SOLUTION: Don't you know fruitcake should be avoided? If you find yourself ill and far from home, an emergency clinic is your friend when OTC meds don't work. Expect long lines in ERs and walk-in clinics as the holidays are notoriously understaffed and over busy.
There's no snow on the slopes
SOLUTION: If you promised the family a ski holiday but mother nature isn't delivering, don't let that stop you from going on outdoor hikes, visiting natural hot springs in the area and snuggling around the fireplace.
Your bag gets delayed with all your holiday presents inside
SOLUTION: Tell everyone that their Happy New Year gifts will be coming sometime in 2018.
You get upgraded to first class but your partner doesn't.
SOLUTION: Certainly you have earned this. Have a cocktail delivered to your significant other back in coach and sit back and enjoy all that leg room.
Weather delays lead to an airport sleepover
SOLUTION: If there are no hotels available or you're snowed in at the airport, you have no choice but to make the most of it. Set up camp with your crew in the quietest place you can find, play a game of charades or just hope sleep – and a rebooked flight – comes quickly.
The dog ate your ID
SOLUTION: Curious pets are notorious for digging into Christmas chocolate and presents. But if your airport ID documents gets destroyed in the holiday chaos, stay relaxed. When you're flying domestically, arrive at the airport early to explain your predicament and expect to go through some extra screening and questioning by TSA before being allowed onboard, ID free.
Security confiscates your chocolate covered cherries
SOLUTION: Airport security can seem arbitrary when it comes to which liquids fly and which don't. So you're best off packing anything with liquid inside of it – that goes for chocolate-covered cherries and other holiday treats – in your checked bag. If they do get confiscated from hand luggage, just chalk it up to experience and remember the lesson for next time.
You get bumped from a flight
SOLUTION: Flights are almost always oversold at the holidays. But before the airlines start bumping passengers, they will ask for volunteers to give up their seats. It can be a good option, if you're flexible, for earning money toward a future flight. If you do get bumped, you have rights, too, so be sure to ask the airline to spell those out for you so you know what you're entitled to.
The flight attendant cuts you off
SOLUTION: It can be tempting to have a drink (or three) when bound for a holiday with the in-laws. But if you drink too much on a flight, there's a chance the flight attendants may cut you off. Respect their decision and rest assured the drinks will be back flowing soon enough – along with all that holiday cheer – wherever you're headed.
You forgot the snow tires
SOLUTION: Ditch your own car for the remainder of your trip and look for a last minute rental on sites like Expedia and Orbitz instead. Chances are this would only happen to someone from the south, to whom snow tires are an enigma. And when you're back home in the sun post-holidays, snow tires are hardly something you'll need taking up space in the garage.
That hotel that looked great online is a dive
SOLUTION: Make it up to the family by planning excursions – snowshoeing, beach walks and other activities – that take you outside, instead. After all, the downfall of a really nice hotel room is that you'll want to spend all your time in it instead of exploring your destination. Now, tell yourself that until you believe it.
The in-flight entertainment is having a technical problem and your aisle mate is getting chatty
SOLUTION: Reach for the air sick bag and tell them that you have to look straight ahead and remain silent in flight or you experience motion sickness.
The Elf on the Shelf missed the memo
SOLUTION: Did your Elf forget to catch the flight with your family? Tell the kids that there was an urgent recall from Santa and the hardest-working elves had to come back to the North Pole immediately due to a shortage in Santa's work shop. Then enjoy not having to feel guilty when the Elf forgets to move places in the night once again.
Source: Read Full Article