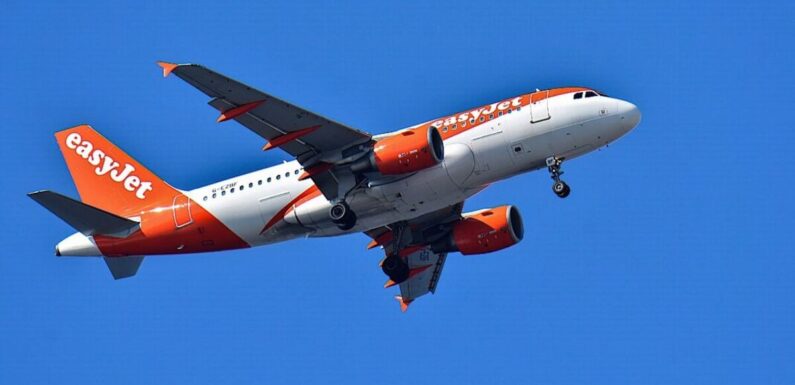 ‌easyJet has issued a holiday warning for British tourists following air traffic control sickness at London Gatwick Airport.
An easyJet spokesperson said: "We have been advised that Gatwick Airport are temporarily requiring all airlines to reduce the number of flights they operate due to a shortage of staff in the NATS air traffic control tower.
"We expect that there may be delays and some disruption due to the staff shortages, therefore we advise all customers to check the status of their flight on our Flight Tracker.
"While this is outside of our control we are sorry for the inconvenience caused. We understand this situation is extremely frustrating.
"We have made it clear to NATS, the airport's air traffic control provider, that the ongoing staff shortages are unacceptable and must be urgently tackled and fixed.
READ MORE Ryanair warns passengers of 'significant delays' to flights
"In the meantime, we will do everything we can to support customers whose plans have been affected."
easyJet said all affected customers would be contacted directly via email or text about their flight.
Passengers with a cancelled flight are advised not to travel to the airport but to request a refund or transfer their flights free of charge using the website.
Don't miss…
World's most expensive city breaks named – full list[EXPENSIVE]
Local resident rages at tourists 'ruining the place'[NIGHTMARE]
Popular holiday destination to introduce tourist tax to protect nature[LATEST]
It added that customers who booked their flights through a third party should contact the agency they booked with.
Ryanair also issued a flight warning for passengers and said travellers could face delays due to the issue.
Staff sickness among colleagues at Gatwick's air traffic control service meant the airport asked airlines to reduce the number of flights.
We use your sign-up to provide content in ways you've consented to and to improve our understanding of you. This may include adverts from us and 3rd parties based on our understanding. You can unsubscribe at any time. More info
Ryanair said it was calling on the Civil Aviation Authority to intervene and called the issue "unacceptable".
It is thought that around 8,000 passengers will have been affected by the issue by the end of the week.
British tourists should check the status of their flight before travelling to London Gatwick Airport.
Source: Read Full Article