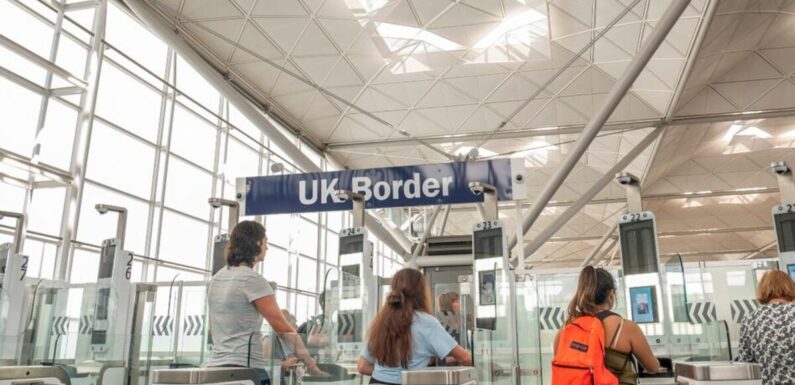 The UK's passport e-gate system has gone down at multiple airports across the country, causing chaotic scenes for arriving passengers.
A passenger at Gatwick Airport described the scene as an "utter joke" according to the BBC while one at Heathrow said they had faced the "mother of all queues".
Lucy Morton, from the Immigration Services Union, told the BBC that queues would build "very,very quickly".
All arriving passengers will have to be processed by staff which takes far longer than the electronic system.
On a normal day, around 60 to 80 percent of passengers use the e-gates at passport control.
More to follow…
Source: Read Full Article