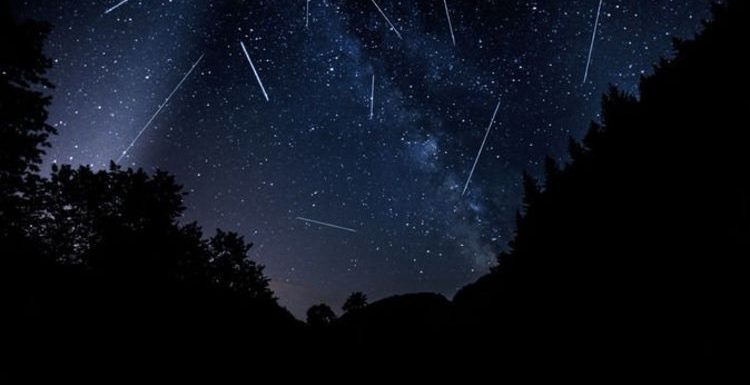 Turkey: 'Fireball' meteor lights up the sky as it falls
We use your sign-up to provide content in ways you've consented to and to improve our understanding of you. This may include adverts from us and 3rd parties based on our understanding. You can unsubscribe at any time. More info
The peak of the annual Perseid meteor showers is between August 13 and August 23. Meteors are comet debris that light up the sky due to friction with Earth's atmosphere.
The resulting sky show has delighted people since the beginning of time, and many will be wondering where to watch the special annual event.
Tomintoul and Glenlivet is the best place in the UK to see the meteor showers in August with four hours and 54 minutes of peak astronomical viewing time, according to a study by motorhome and campervan rental company Camptoo.
Located in the Cairngorms in Scotland, Tomintoul and Glenlivet is the best place to be for stargazers, and with 25 campsites nearby, a camp out will only enhance the experience.
Tomintoul and Glenlivet, Cairngorms Dark Sky Park, is the most northerly dark sky park in the world.
It was awarded the international status in 2018.
Dark sky areas are recognised for their exceptionally dark skies and the effort of people in their areas to reduce light pollution.
On top of the efforts of the people of Tomintoul and Glenlivet, the area is also shielded from light pollution by the hills that surround it.
During winter, lucky stargazers may even see the aurora borealis.
For August meteors, the best camping spots is Snowdonia National Park.
The area has 137 different campsites to choose from, giving plenty of options to stargazers.
With two hours and 11 minutes of stargazing time, Snowdonia is a fantastic place to see the Perseid meteor showers.
Coll is an island off the west coast of Scotland.
Offering over three hours of stargazing time, it only has three campsites in the area.
At almost three astronomical twilight hours and with 14 campsites to choose from, Northumberland National Park can be a fantastic option for stargazers in the north east of England.
Galloway Forest in Scotland boasts over two hours of dark skies.
In 2009, Galloway Forest was the first UK and only the fourth International Dark Sky Park in the world.
It is still a slightly under the radar location, with only 11 campsites in the area.
Visitors can see over 7,000 stars and planets from the location, and no special equipment is needed, the naked eye will do.
All five locations are fantastic options to watch the meteors this August, but also to stargaze all year round.
With three locations out of five, Scotland is the clear winner when it comes to dark skies and stargazing.
The best locations to watch the Perseid meteor showers are:
1. Tomintoul and Glenlivet – Cairngorms
2. Coll
3. Northumberland National Park
4. Galloway Forest
5. Snowdonia National Park
Source: Read Full Article