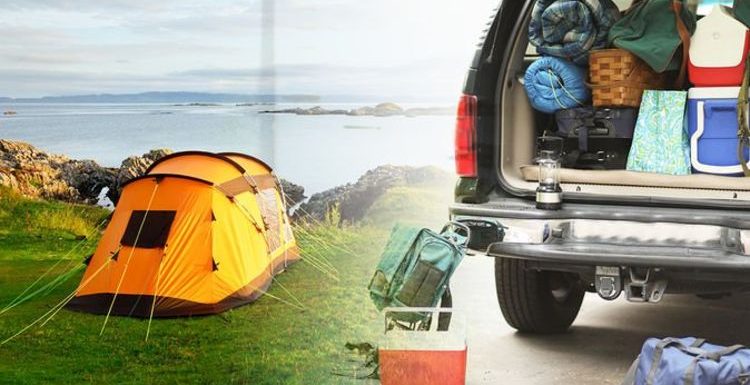 The Camping and Caravanning Club detail virus safety measures
When you subscribe we will use the information you provide to send you these newsletters.Sometimes they'll include recommendations for other related newsletters or services we offer.Our Privacy Notice explains more about how we use your data, and your rights.You can unsubscribe at any time.
Camping and caravan holidays provide the perfect opportunity to get out among nature and maybe save a bit of money. There's no denying that staying at a campsite requires more forethought than staying at a hotel or holiday let, however. Outdoor accommodation provider Pitchup.com has shared their travel advice and top tips on what to pack and how to prepare.
"The first question to ask yourself – and answer, honestly – is 'How Bear Grylls am I, really?'" explained founder Dan Yates.
"If it helps, grade yourself on a scale of one (can't survive a night away from home without a hotel's pillow menu) to ten (surviving alone on a desert island).
"That will help you to narrow down your choices. 'Almost-wild' camping is huge this summer, with more than 170 pop-up farm campsites added so far on Pitchup.com to meet increasing demand, but some are pretty basic so it's important to know whether you'll be able to cope with a compost toilet and no electric hook-up.
"Great news though in that there's plenty of more luxury accommodation on offer too – from heated yurts to fully-furnished log cabins."
Getting your hands on a tent is, unsurprisingly, a top priority for those who choose a traditional camping holiday.
Yates advised: "When buying a tent, it's worth noting that a one-person tent might be a tight fit unless you're of slight build.
"Likewise, for a couple happy to cuddle up, a three-person tent is probably just enough, once you've allowed a bit of space to store extra kit inside.
"Always 'go large' if you can, there's no harm in having a little extra space under the canvas."
Check what the cooking situation will be in advance of your trip and pack accordingly.
"If you're planning daily barbecues, check in advance that your site allows them on-site, as not all do," said Yates.
"Make sure you take your own cooking tools, crockery and cutlery, including the all-important corkscrew and tin opener.
"For easier options, book a site with an on-site restaurant, or close to a pub – it's a great way to explore the local area (and means you don't need to worry about taking a washing-up bowl too!).
"If you are self-catering, consider using your car as a pantry once you've set up camp – it helps to keep your ingredients fresh, and reduce the appealing smells from attracting local wildlife."
Campers also need to consider how they'll keep things dry.
"It might be the height of summer, but it's still the UK, so rain is a very real possibility and you'd do well to be prepared," warned Yates.
"Keep your electrical items to a minimum, and as with food and drink, make the most of the car for safe storage.
"Pack a few ziplock plastic bags – perfect for keeping items that you want close to hand in your tent, like phones, dry.
"Larger plastic bags are also very useful for keeping damp clothes and shoes separate (and they'll help to keep your tent cleaner and fresher too)."
It's also vital you pack a waterproof jacket and more than one set of clothes just in case the weather takes a turn for the worse.
Camping or glamping, Yates recommends every holidaymaker packs the following:
Pocket torch – preferably wind up
Earplugs
Eyeshades
Resealable waterproof bags
Warm clothes
Change of clothes
Battery-operated hand fan
Source: Read Full Article