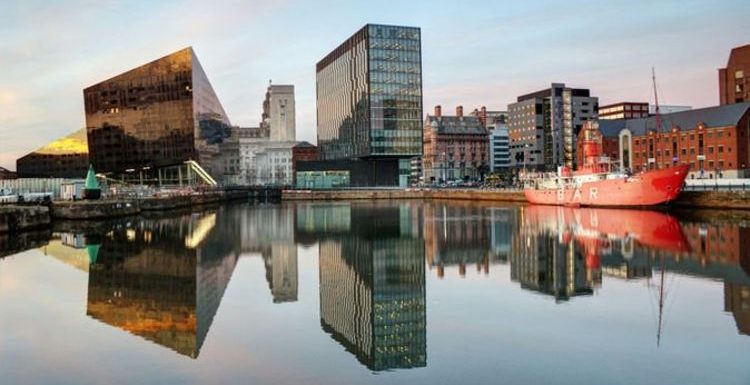 Phil Spencer reveals 'top ten' best places to live in UK in 2020
We use your sign-up to provide content in ways you've consented to and to improve our understanding of you. This may include adverts from us and 3rd parties based on our understanding. You can unsubscribe at any time. More info
The UK doesn't lack in fantastic destinations to explore. However, most Britons would be had pressed to pick their number one favourite place in the country.
Things to take into consideration include the friendliness of the residents, the surroundings, the beauty of the landscape, food, drinks, nightlife, things to do.
The list is endless.
While difficult to pick a top location within the country, Britons are being asked to do just that by 2chill.
The website is asking the country to vote for their favourite place.
READ MORE: Spanish town tells people to leave if they 'can't handle' rural life
And the competition is tough.
Whether the winner will be a city or a remote area remains to be seen.
As of writing, Liverpool is in the lead, closely followed by Newcastle and, incredibly, the whole of Wales.
Barrow and Plymouth make up the top five.
In the bottom five of the current top 10 list, Britons will find Manchester, Glasgow, Hull, Cornwall and Edinburgh.
It may be hard to compare the whole of Wales to Glasgow and voters have a tough choice to make.
Should Liverpool stay in the top spot and be crowned the UK's favourite place?
The list of locations Britons can vote for gets smaller every week.
Each week, the bottom 10 destinations are eliminated, making sure only the best stay in the running.
There are currently 44 locations listed, and the last 10 may be dropped at the end of this week.
In danger are Hove, Buckinghamshire, Surrey, Northamptonshire, Berkshire, Hertfordshire, Bath, Nottinghamshire, London and Gloucestershire.
Trying to find the "city, town, village or entire county everybody should know about and visit at least once" is no easy task.
Someone somewhere will always be disappointed their favourite places in the UK didn't make it into the top 10.
But it's up to Britons to pick and they should cast their vote quickly.
The vote closes at 9am on September 10.
Britons can vote for their favourite place in the UK on the 2chill website.
Source: Read Full Article