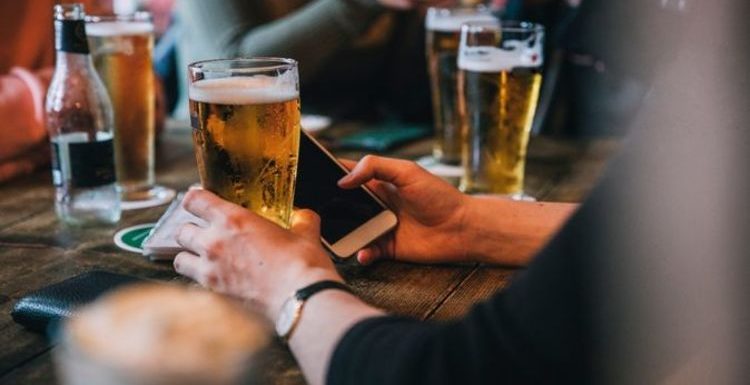 Simon Calder says NHS certificate issues are 'so sad'
We use your sign-up to provide content in ways you've consented to and to improve our understanding of you. This may include adverts from us and 3rd parties based on our understanding. You can unsubscribe at any time. More info
Under new Covid restrictions, everyone in the Netherlands needs to present a vaccination certificate or a negative test to go indoors. British tourists have been stuck outside venues due to the tough regulations.
While many British tourists have been double-vaccinated in the UK, venues in the Netherlands do not yet accept the NHS Covid pass.
If travellers do not have an EU vaccination pass, they need to present a negative test to gain entry to hospitality venues.
Tourists can get free tests but each will only last for 24 hours meaning Brits will need to take one every day of their holiday in the Netherlands.
Every indoor venue, including museums, restaurants, concert halls and bars are subject to the strict regulations.
British tourists are allowed to sit outside on restaurant terraces without showing a negative test result.
However, as the weather turns, this may be a less than appealing option for autumn or winter trips.
The rules came into force on September 25, just after the quarantine restrictions were lifted for UK tourists visiting the Netherlands.
Tourists holidaying in Amsterdam this week have already been caught out by the new legislation.
One tourist told Amsterdam broadcaster, AT5, said: "My 24 hours just ended half an hour ago. So I have to get tested again."
Another tourist couple said: "Now they say they need a QR code. We thought what?
"They should have made it clearer. We'll have to stay outside. We're stuck outside."
One tourist was shocked that they couldn't even visit the toilet. They said: "Someone told me that I can't go to the toilet if I can't show a coronavirus pass."
Although the NHS Covid pass is not accepted as an entry pass to indoor venues in the Netherlands, it is accepted as proof of vaccination at the border.
The UK Foreign Office also says that everyone over 12 travelling to the Netherlands must be able to show a negative Covid test to enter.
Wearing a face mask is no longer compulsory when indoors in the Netherlands although travellers should always check the latest rules as regulations can change rapidly.
However, everyone must wear a mask using public transport and fines of up to 95 euros can be issued to those who don't.
Amsterdam was a very popular destination with British tourists before the pandemic with many travelling to explore the canals and cultural attractions.
The Netherlands was one of the first countries to relax its restrictions on nightlife although it later backtracked after rising case numbers.
From October 4, visitors to the Netherlands will no longer need to take a pre-departure test before arriving in the UK.
Later on in October, day two PCR tests will be replaced with lateral flow tests but the date of the planned change is as yet unknown.
Source: Read Full Article