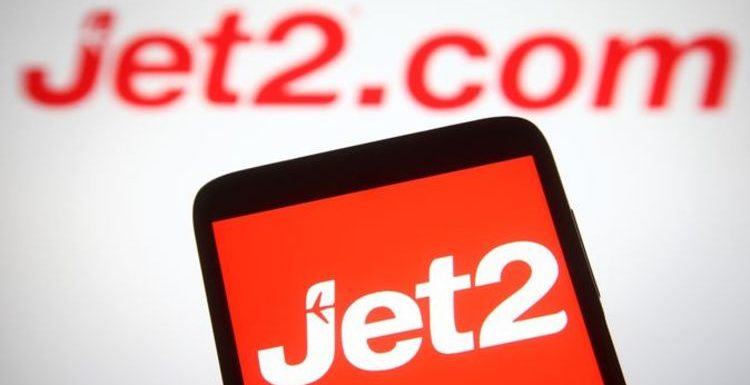 Ryanair CEO demands UK adopts European system to restarts British tourism
We use your sign-up to provide content in ways you've consented to and to improve our understanding of you. This may include adverts from us and 3rd parties based on our understanding. You can unsubscribe at any time. More info
A new study by Which? found that four of the UK's most popular airlines provided tourists the wrong information they needed to travel. The call centre staff included in the undercover survey were very confused on the travel regulations.
In an undercover survey, Which? made 15 calls to airline representative call centres.
Staff on four out of the 15 calls gave the undercover customer the wrong advice that would have ruined their holiday.
Shockingly, six of the 15 representatives had no idea what a lateral flow test was, despite the tests being very commonly used for travel.
Jet2, easyJet, Ryanair, British Airways and TUI were included in the survey and each was called three times.
Four of the travel reps provided the undercover caller with the wrong travel information, the study claimed, which could have caused a customer to have spent unnecessary money on tests.
In even more astonishing news, two representatives from BA and two from TUI provided incorrect advice which would have caused the customer to be banned from the flight.
If the customer call had been real, the tourist involved would not even have been entitled to a refund.
The undercover caller asked each representative about the testing requirements for Portugal.
At the time of the call, Portugal required every tourist over the age of two to take a PCR test.
Lateral flow tests were not accepted as proof of Covid-free status at the time of the undercover investigation.
Two of the TUI reps and one BA said that vaccinated passengers were exempt from testing requirements while one of the TUI reps also gave the wrong age limits, the study reported.
A BA rep also told the customer that as long as they uploaded their Covid test results to the BA system, they would be fine to travel.
Although the passenger might have been allowed on the plane with British Airways' permission, the tourist would have most likely been denied entry to Portugal.
A confused easyJet rep directed the undercover tourist to a Government helpline which had no relation to tourism.
All the easyJet reps said that airline staff carried responsibility for tourist Covid queries, something that Which? was told was untrue.
Ryanair representatives did not provide any information and stated: "We do not expect our representatives to be experts on the multiple Covid travel restrictions."
EasyJet told Which?: "We always remind customers that ultimately it is their responsibility to ensure they meet entry requirements."
TUI said: "This research highlights the complexity of frequently changing entry and testing requirements." It added that agents are updated on an ongoing basis.
Government travel advice has been heavily criticised as confusing and over-complicated by travel experts.
New guidance is expected on October 1 when the Government is expected to scrap the travel traffic-light system.
Source: Read Full Article