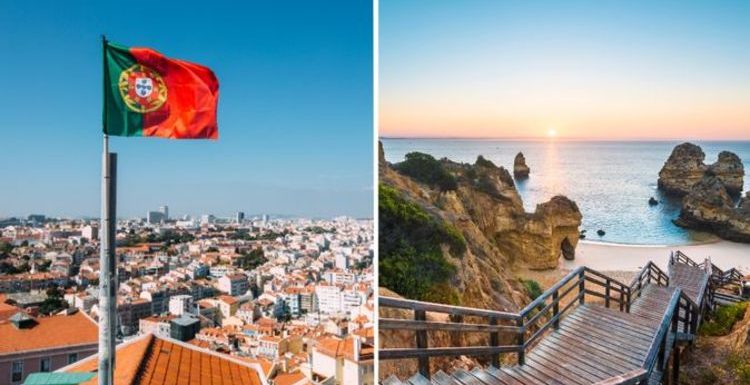 France: Simon Calder 'confident' of UK travel this summer
When you subscribe we will use the information you provide to send you these newsletters.Sometimes they'll include recommendations for other related newsletters or services we offer.Our Privacy Notice explains more about how we use your data, and your rights.You can unsubscribe at any time.
Due to the UK's successful vaccine rollout, the Prime Minister is reportedly set to approve a travel traffic light system, which will replace the country's current ban on foreign travel. From May 17, Britons will be allowed to travel to some countries in Europe and beyond, the Mail on Sunday said.
Countries will be assessed on their vaccination programmes, infection rates, and prevalence of known coronavirus variants.
If a country meets the UK's Government safety requirements, Britons will be allowed to visit from May 17.
Currently, only a handful of European countries are expected to be added to the UK's green list, but these include Portugal and Malta.
Malta's vaccination scheme is the second best in Europe, after Britain, as the country continues to vaccinate its population at a fast and effective pace.
Other countries likely to be put on the green list are the US, Barbados, the Maldives, Israel, and the United Arab Emirates.
It is also probable that Gibraltar will be given the green light.
However, the list could change due to the unpredictability of the coronavirus.
The first list of green countries will not be announced until next month.
DON'T MISS:
Expert predicts countries opening to UK tourists [EXPERT]
Spain holidays: Tourists must wear face masks on the beach [UPDATE]
Can I travel around the UK? Rules for England, Scotland, Wales and NI [INSIGHT]
Although a green status means that Britons will be allowed to travel to that country, tourists will still be required to take at least three coronavirus tests.
One of these will be taken before departure back to Britain, while two will be taken once the traveller has landed in Britain.
However, holidaymakers will not need to quarantine or self-isolate once they return home.
As well as a green list, both amber and red lists will also be introduced as part of Boris Johnson's traffic light system.
If travelling to or from an amber country, Britons will have to self-isolate for 10 days once they return home and have the same three COVID-19 tests as those returning from green countries.
Tourists can also pay extra to have their second test on day five, rather than day eight, to reduce isolation time.
As for Britons travelling to red countries, they will have to quarantine for 10 days in a hotel, as well as take the three COVID-19 tests.
They will not be able to request an early test.
The news of the traffic light system comes after daily UK COVID-19 deaths fell to 10 yesterday, April 3, which was the lowest number since September 13.
Hospital admissions also fell by 23 percent from March 22 to March 28, compared to the previous week.
Yesterday, Express.co.uk spoke exclusively to Brian Young, managing director of tour operator G Adventures, about the countries he thinks Britons can visit this summer.
As well as Portugal, Mr Young predicted Greece and Spain will also be among the European countries to be added to the UK's green list.
He said: "Greece's Minister has said they will begin test flights from the UK in April to a select number of airports, but these will only be for Brits who have a legal reason to travel.
"The ambition is to open up to holidaymakers from May 17, but in a staged approach to most commonly used airports such as Corfu, Crete, Thessaloniki and Athens."
Speaking about Spain, Mr Young added: "As the most visited country by Brits each year, Spain will be keen to support the safe reintroduction of travel over the summer months but it's yet to be determined if restrictions will be blanket across all of the Spanish islands, such as the Balearics and Canary Islands, or if they will have their own restrictions and measures in place."
Source: Read Full Article