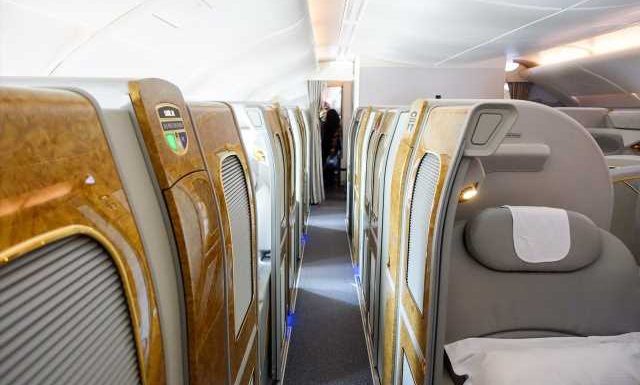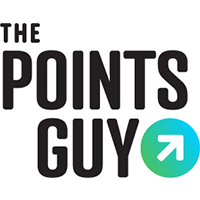 Load Error
While Emirates and its gold-studded cabins have long topped the bucket lists of award travelers around the world, historically, the Emirates Skywards program hasn't received much attention.
Travelers looking to book award tickets on Emirates were forced to pick between the lesser of two evils, namely partner airlines that charged exorbitant fuel surcharges and those with outrageously high award rates.
Over the last few years, two significant changes have reversed that trend and turned Emirates Skywards into a very compelling program. Last year, Emirates reduced fuel surcharges by hundreds of dollars. This incredibly positive development came barely a month after Citi added Emirates as a 1:1 transfer partner of Citi ThankYou Points, making Emirates Skywards the third frequent flyer program to partner with all major transferable points programs.
Emirates Skywards miles are now easier to earn and award tickets are cheaper with lower taxes and fees. With that in mind, now is a great time for us to look at the best ways to redeem Emirates Skywards miles.
For more TPG news delivered each morning to your inbox, sign up for our daily newsletter.
In This Post
Earning Emirates Skywards miles
Emirates recently launched the Emirates Skywards card with Barclays. You can also transfer points from all five major transferable points programs to Emirates Skywards at the following ratios:
Chase Ultimate Rewards – 1:1
Amex Membership Rewards – 1:1
Citi ThankYou Points

– 1:1

Capital One Miles

– 2:1

Marriott Bonvoy

– 3:1 with a 5,000-mile bonus for every 60,000 Marriott points transferred.
Given the lower transfer ratio from Capital One and the opportunity cost of transferring Marriott points to airlines, your best bet is to focus on the "big three" credit card issuers.
This means you can transfer points from popular cards like the Chase Sapphire Preferred® Card, Citi Premier® Card and The Platinum Card® from American Express to top up your Emirates Skywards account. 
You can also earn miles by crediting flights to your Skywards accounts. For Emirates, you'll need to use the Emirates' miles calculator to estimate your earnings, which are based on a combination of your fare class and the distance of your flight.
Emirates also publishes individual awards charts for each of its partner airlines, with earning rates based on your fare class and flight distance. For eligible tickets, you'll earn 1.25-2 Skywards miles per mile flown. The higher the fare class, the more miles you'll earn.
It's also possible to earn Emirates miles when renting a car, booking a hotel, or shopping with certain retail partners. For full details on these earning options, be sure to check out our complete guide to Emirates Skywards.
Related: How to credit miles to a partner airline program
Redeeming miles for Emirates flights
While Emirates offers an above-average experience in all three cabins, many award travelers are looking to fly Emirates first class. If you're flying on the carrier's flagship A380, the onboard shower and bar (also accessible to business class passengers) are two of the most unique amenities in commercial aviation. 
Emirates prices award tickets based on flight distance but doesn't publish a formal award chart. Instead, you'll need to use the carrier's mileage calculator to figure out how much a ticket will cost. 
Also, keep in mind that Emirates has three award tiers: Saver, Flex and Flex Plus.
Saver tickets are less expensive, but award space is harder to come by. Additionally, only economy and business class awards offer Saver space. Unfortunately, Emirates doesn't offer Saver first-class awards at this time.
Flex tickets are exclusive to first class. This is essentially the Saver level for first-class and offers the lowest pricing with the most availability. You can only book round-trip Flex tickets for first-class itineraries.
Finally, Flex Plus has the most award space for all classes of travel but with higher pricing. You can book one-way Flex Plus tickets in first-class too. Flex Plus can be worthwhile if you need to travel on a set date, but we recommend skipping it if possible.
Emirates award ticket pricing from the U.S.
Let's start by looking at flights from New York (JFK) to Dubai (DXB). East Coast flights shorter (and cheaper) than those departing from the West Coast. Here's a look at round-trip pricing on this route:
| | | | |
| --- | --- | --- | --- |
| Class | Saver | Flex | Flex Plus |
| Economy | 72,500 | n/a | 125,500 |
| Business class | 145,000 | n/a | 200,000 |
| First class | n/a | 217,500 | 272,500 |
Meanwhile, if you were flying from Los Angeles (LAX) to Dubai, you'd need the following amount for a round-trip ticket:
| | | | |
| --- | --- | --- | --- |
| Class | Saver | Flex | Flex Plus |
| Economy | 82,500 | n/a | 142,500 |
| Business class | 165,000 | n/a | 227,500 |
| First class | n/a | 247,500 | 310,000 |
Generally, these are the only two pricing tiers you'll see for direct flights from the U.S. to Dubai. The cutoff point appears to be flights over 8,000 miles one-way, which push into the higher tier.
In other words: flights from Dubai to the East Coast and Chicago (ORD) will price the same as JFK. Meanwhile, those to the West Coast or Texas (IAH and DFW) will be more expensive. 
Related: The ultimate guide to Emirates first class
Redeeming miles for partner flights
Despite not being a member of a major alliance, Emirates partners with 15 airlines: 
Air Mauritius

Alaska Airlines

Bangkok Airways

Copa Airlines

EasyJet

GOL

Japan Airlines

JetBlue

Jetstar

Korean Air

Malaysia Airlines

Qantas

S7

South African Airways

TAP Portugal
That's a lot of partners, so we'll focus on U.S. domestic carriers and other particularly good deals in this article.
JetBlue awards
Redeeming your hard-earned Skywards miles on a low-cost carrier like EasyJet might not be the best value. But there are some good deals to be had. Let's start with JetBlue, which is likely to be the most useful partner for North American travelers. 
Emirates now prices JetBlue awards based on distance flown. To find an award price, use a website like GCmap.com to find your flight's distance. Then, compare it to the one-way award chart shown below. Award flights start at 8,000 miles for a flight 250 miles or shorter.
For example, a flight from New York-JFK to Boston (BOS) is 187 miles one-way. This would put the flight into the cheapest award tier. This might be a good deal if pricing is high on your flight of choice, but make sure to compare the cash cost first.
Unfortunately, you cannot use Skywards miles to book Mint business class tickets.
Alaska awards
Emirates' other North American partner is Alaska Airlines, which will join the Oneworld alliance this year. Like JetBlue awards, the price you'll pay for an Alaska award ticket depends on how long your flight is. 
Unlike JetBlue, however, you can use your Skywards miles for tickets in Alaska Airlines first class.
Here's a look at the award chart:
Korean Airlines awards
If you're looking to fly to Asia, you should also consider Korean Air. Emirates prices Korean Airlines awards by region instead of distance. This opens up some interesting redemptions.
For example, you can fly Prestige Class round-trip from the U.S. to Seoul (ICN) for just 105,000 miles. That is the same amount many airlines would charge for a one-way award. Here's a look at the full award chart for round-trip flights to/from Korea.
Unfortunately, you can't redeem Emirates miles for Korean Air first class.
Related: A review of Korean Air's business class on the 747-8 from Atlanta to Seoul
Video: United Airlines orders 200 electric vertical aircraft (CNBC)
New poll shows 64% of people believe the stock market is rigged

CNBC


Walmart CEO Doug McMillion weighs in on TikTok

CNBC


Twitter's narrative is changing for the better: Kindred's Maqubela

CNBC


Martin Marietta CEO: 2021 is the year U.S. regains economic footing

CNBC


Teva Pharmaceuticals CEO on the Covid-19 vaccine rollout in Israel

CNBC


Twitter CFO Ned Segal reacts to Elon Musk's bitcoin purchase

CNBC


Here's how the IPO market works and why SPACs may change that for good

CNBC


Coca-Cola CEO: We're confident in 2021 outlook despite uncertainty

CNBC


Jim Cramer on Reddit attention helping spur cannabis stocks

CNBC


Earnings have recovered to pre-Covid levels, says Goldman Sachs' David Kostin

CNBC


Cisco CEO on Q2 earnings and outlook: 'We're in the midst of the recovery'

CNBC


Stocks jump at open amid solid earnings results

CNBC


Cramer: Trump's removal from Twitter makes it more attractive to advertisers

CNBC


Trump wouldn't be allowed back on Twitter if he ran for office again, says CFO

CNBC


Twitter CFO on fourth-quarter earnings, how the pandemic is affecting user growth and more

CNBC


Lyft president on fourth-quarter earnings: Job cuts won't affect our ability to grow

CNBC


New poll shows 64% of people believe the stock market is rigged
A new poll shows that the majority of people believe the stock market is rigged against amateur investors in favor of large, professional investors. Pollster Frank Luntz did a deep dive Tuesday evening with a focus group to get a sense of how folks are feeling about hedge funds and Robinhood. He joined "Squawk Box" on Wednesday to discuss his findings.


CNBC



Walmart CEO Doug McMillion weighs in on TikTok
WalMart CEO Doug McMillon joins CNBC's "Squawk Box" on Oct. 15, 2020, and answers questions about why the retail giant would be interested in buying a stake in Chinese social media app TikTok.


CNBC



Twitter's narrative is changing for the better: Kindred's Maqubela
Kanyi Maqubela of Kindred Ventures joins "Squawk Alley" to discuss Twitter's earnings and the outlook for the company.


CNBC

Redeem for other travel
You're not limited to redeeming your Emirates Skywards miles for airfare either. You can also redeem your miles with travel partners for things like hotels and car rentals. We'll take a look at the different partners and ways to redeem Emirates points in this article.
Keep in mind that these redemptions generally don't give you the best value.
Hotels with Skywards Hotels
Emirates' own Skywards Hotels program lets you earn and redeem Skywards miles for hotel stays around the world.
On the earn side, you'll earn a set number of miles for every hotel stay you book through the portal. The number of miles you earn on a hotel stay usually correlates to how much the stay costs.
Likewise, you'll spend more miles for higher-priced hotels when you redeem for stays. We've found that this gives you a relatively low value, so skip this redemption option if you can.
For example, this one-night stay at the Swissotel Chicago costs 47,043 miles. Alternatively, you can book the same stay for $188, so you're getting just 0.4 cents per point in value. This is significantly lower than TPG's valuation.
Note that you usually won't earn hotel points or get elite status benefits on these hotel stays. Most of these programs require that you book directly to use your benefits. Keep this in mind as you book rooms through the portal.
Vacation packages with Emirates Holidays
Emirates also has an in-house vacation booking service called Emirates Holidays. This service helps you book everything from hotels to activities. Everything is handled start-to-finish by Emirates' travel consultants so you can be sure you're getting the best deal and finding hidden gems for your travels.
You can redeem your miles toward Emirates Holidays vacation packages. You can redeem miles in increments of 5,000 for an AED110 discount, equal to roughly $30. This isn't the best deal at just 0.6 cents per mile in value, so we recommend steering clear of this redemption too.
Arabian Adventures tours
Finally, you can use your Emirates Skywards miles for tours with Arabian Adventures. This tour company operates themed tours of Dubai and Abu Dhabi. There's everything from food tours to desert safaris outside of Dubai. Whatever you choose, it's a great way to see the UAE in a new light on your next trip.
You can use Skywards miles to purchase any of the tours listed on the Emirates website. Most of these tours only yield 0.3 cents per point in value, however, so we recommend paying out of pocket instead. You'll get a far better value redeeming your miles for flights.
Related: Everything you need to know about Emirates Skywards
Redeem for merchandise and more
There are a handful of non-travel ways to redeem your miles too. There are two ways to redeem your miles for merchandise, and both offer relatively poor value. That said, we'll run through them below, so you know what to look for if you decide to redeem your Emirates Skywards miles this way.
Redeeming through the Emirates Official Store
You can spend your Emirates miles on the Emirates Official Store to purchase Emirates-branded merchandise. This includes things like model planes, apparel, mugs and more. There's some interesting merchandise here that you can purchase with cash or your Skywards miles.
Unfortunately, you'll get poor value if you use your miles to purchase merchandise here. We've found you'll get roughly 0.45 cents per point from these redemptions, which is low. So, save your miles for flights and pay for your Emirates swag with cash.
Convert to Heathrow Rewards points
Heathrow Rewards is the rewards currency of London-Heathrow (LHR) airport. You can earn these points when you shop at Heathrow airport or with partners, like Emirates. You can transfer your Skywards miles to Heathrow Rewards points at a 6,000:2,000 ratio, meaning 6,000 Skywards miles equals 2,000 Heathrow Rewards points.
You can use Heathrow Rewards points for discounts on parking, shopping credits at Heathrow airport, Heathrow Express discounts and more. You'll generally get £5 per 500 points spent, meaning 6,000 Skywards miles is a £20 discount on shopping. This is roughly $27.30, so you get just 0.39 cents per point in value with this transfer.
So unless you've found an exceptional use of Heathrow Rewards points, skip this redemption for now.
Related: How to maximize your rewards points on other redemptions
Best use of Emirates Skywards miles
As you can see, you'll get the most value from your Emirates Skywards when you redeem for airfare. Here's a look at some of the best Emirates Skywards redemptions. Most of these are Emirates-operated flights.
U.S. to Dubai and beyond in first or business class
Emirates flies to most major U.S. cities from its Dubai (DXB) hub, with the most popular routes being New York-JFK, Newark (EWR), Chicago-O'Hare (ORD) and Los Angeles (LAX). As discussed earlier, these routes are priced based on how long the flight is.
You'll get a solid redemption value when you redeem Skywards miles on any of these flights in first or business class. They aren't cheap redemptions per se, but it's the only easy way to redeem transferable points for Emirates first or business class.
Check out the earlier section on Emirates flight pricing for more information.
Of course, you can redeem Alaska Mileage Plan miles on Emirates flights too. That said, Emirates is ending first-class partner redemptions later this year. This means that Emirates Skywards will soon be your only option for redeeming points on Emirates first-class flights.
Emirates continues to innovate the onboard experience. A few years ago, the carrier debuted a stunning six-seat first-class cabin on a handful of 777-300ERs.
This new product features fully-enclosed suites, advanced lighting and temperature controls, the ability to order by video chatting with flight attendants and even virtual windows for those passengers "stuck" in the middle. 
Only a handful of Emirates' 777s feature the new cabin and the planes have primarily been used on flights between Dubai and Europe, but they occasionally see U.S. service too. You may have a hard time finding award space because of the low seat count, but it's well worth the search.
Fifth-freedom routes
Emirates also operates two fifth-freedom routes from the New York area to Europe. These flights have stirred up a great deal of political controversy. Still, they're great news for award travelers looking to experience a higher quality of service than what the competition offers on these routes.
Before the pandemic, Emirates operated a daily A380 flight from JFK to Milan (MXP), as well as a daily flight from Newark (EWR) to Athens (ATH) with a Boeing 777-300ER. Here's round-trip pricing:
| | | | |
| --- | --- | --- | --- |
| Class | Saver | Flex | Flex Plus |
| Economy | 45,000 | n/a | 77,500 |
| Business class | 90,000 | n/a | 125,000 |
| First class | n/a | 135,000 | 170,000 |
Korean Airlines Prestige Class
Korean Airlines Prestige Class is the airline's equivalent of business class. Its well regarded as one of the best business class products in Asia. The airline's huge U.S. presence makes it a comfortable nonstop flight to Seoul.
As discussed earlier, Emirates and Korean Airlines have a non-alliance partnership. You can redeem Emirates Skywards miles for Korean Airlines tickets, and you'll get a solid deal in the process. Round-trip Prestige Class tickets cost just 105,000 Skywards miles round-trip — an excellent deal.
The same pricing applies to flights to Korea from Oceania and Europe too. This is a far better deal than booking with Delta Skymiles — especially after the most recent devaluation. Plus, it's an easy way to book Korean Airlines flights with your transferable points.
Related: How to get to South Korea on points and miles
Where to search award space
Your best bet for finding Emirates award space is using the Emirates website. It will show all the open award space, whether Saver, Flex or Flex Plus. The website will default to a calendar search function that lets you see a week's worth of availability at once.
This is helpful, especially when looking for Emirates first class award space. When you see a date-pair that works, click on it and you'll be directed to the search results, where you can see the flight breakdown and price.
In terms of partner bookings, you can book some partners online while others require a call-in. You can see if a partner is bookable on the airline's Emirates partner page.
You can also use ExpertFlyer (owned by TPG's parent company, Red Ventures) to search for Emirates award space. We recommend setting an ExpertFlyer email alert when looking for hard-to-find first class award space. This will save you a ton of time versus manually searching for awards day after day.
Related: Ultimate guide to searching award availability for the major airlines
Emirates Skywards FAQ
Now that you know how to redeem Skywards, here are a few quick things you should know about the program.
How to join Emirates Skywards
You can join Emirates Skywards for free on the Emirates website. To sign up, click the Log In button at the upper right-hand corner of Emirates' homepage.
Then, click the Register Now button on the right-hand side of the screen.
Emirates will ask you for some basic info like your birthdate, name and email. Fill this out and you can begin using your new Emirates Skywards account immediately.
When do Emirates Skywards miles expire?
Emirates Skywards miles expire on a rolling basis. They will expire at the end of your birth month, three years after you earn them. So if you earn 5,000 miles in January 2021 and November is your birth month, these miles expire Nov. 30, 2024.
You can pay to extend your miles by another 12 months. Unfortunately, earning more Skywards miles doesn't extend the validity of your existing miles. Be sure to redeem your miles before they expire, so you don't lose them or need to pay for an extension.
Can I transfer points to Emirates?
As discussed in the intro, you can transfer all the major transferable points to Emirates Skywards. Here's a look at all participating programs and their respective transfer ratios.
Chase Ultimate Rewards – 1:1
Amex Membership Rewards – 1:1
Citi ThankYou Points

– 1:1

Capital One Miles

– 2:1

Marriott Bonvoy

– 3:1 with a 5,000-mile bonus for every 60,000 Marriott points transferred.
Related: Amex Membership Rewards vs. Chase Ultimate Rewards
Bottom line
While Emirates itself is no stranger to attention, the Emirates Skywards program is just starting to come into its own. It doesn't offer the cheapest award rates out there. Still, the combination of massively reduced fuel surcharges and a record number of transfer partners makes Skywards a more compelling choice for your next award redemption.
We recommend sticking to Emirates flights for most of your Skywards redemptions. Korean Airlines business class can be an excellent deal too. That said, you'll want to steer clear of most non-travel redemptions, including hotel stays and tours. These will give you a low redemption value.
Additional reporting by Ethan Steinberg
Featured photo by Nick Ellis/The Points Guy
SPONSORED: With states reopening, enjoying a meal from a restaurant no longer just means curbside pickup.
And when you do spend on dining, you should use a credit card that will maximize your rewards and potentially even score special discounts. Thanks to temporary card bonuses and changes due to coronavirus, you may even be able to score a meal at your favorite restaurant for free. 
These are the best credit cards for dining out, taking out, and ordering in to maximize every meal purchase.
—
Editorial Disclaimer: Opinions expressed here are the author's alone, not those of any bank, credit card issuer, airlines or hotel chain, and have not been reviewed, approved or otherwise endorsed by any of these entities.
Source: Read Full Article