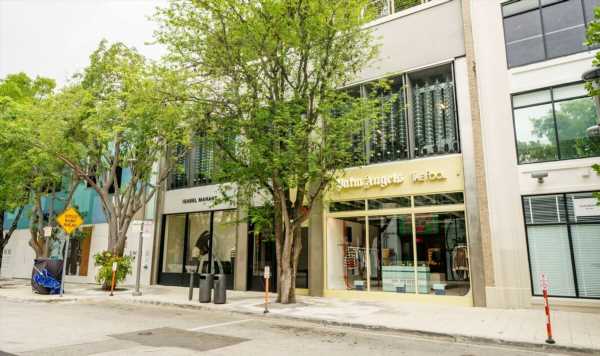 Staycations are on the cards for millions of people this summer in place of holidays abroad.
And for those wondering where to go, savvy travellers have identified a host of hidden gems across the UK.
From remote Scottish beaches that resemble the Caribbean to those in Devon that look like the French Riviera, and even a quiet village that's been compared to South Florida.
Taking to her Instagram page to share her staycation find, travel blogger Anna (@nosapceinmypassport) showed followers around a small village in Oxfordshire.
She said: "This place does not feel like the UK. I visited Bicester Village last Sunday and it was such a vibe."
Its reputation as a luxury shopping destination may come with high price tags, but Bicester is also known for offering remarkable savings on the original retail price of designer items.
Exquisite eateries can be found throughout the open-air setting too, serving up seasonal fare and international cuisine seven days a week.
According to Tripadvisor, the countryside spot also offers "bespoke" services including a multilingual concierge, personal shopping, and hands-free shopping experiences; all just one hour from busy London.
Don't miss…
The UK's most relaxing staycation destination is 'lovely'[INSIGHT]
3 staycation holiday parks that can save you money this summer[REVEAL]
Coastal town named Tripadvisor's best summer staycation destination[LATEST]
Likened to South Florida's second-largest city, Miami, by the Instagram travel expert, the UK site boasts shares some similarities to the US – like its attractive store-fronts and upper-crust status.
Miami is also known as a "red-hot international retail destination" offering a tropical treasure trove of designer showrooms and style inspiration – much like Bicester
Anna claimed that the Oxfordshire village "feels just like Miami" and is "the perfect place to spend the weekend" for those on a budget.
She said: "You can find so many bargains at the outlet price! Don't let the big brands put you off – I also recommend coming here for the vibes, or just to have lunch."
Unlike a flight to Miami, which costs upwards of £500 from London in June, getting to Bicester is very easy. Trains run directly from Marylebone to Bicester Village station for around £28.
Alternatively, visitors can enjoy reserved and free parking nearby if they choose to drive to the retail destination, which is part of the Bicester Collection – a family of 11 luxury shopping destinations located across Europe and China.
Fellow tourists who had visited the Oxfordshire spot praised it as an "incredible" and "beautiful place", with one person stating that it "definitely gives American village" and is "so cute".
Another commented: "I would never have guessed this was in the UK."
However, others weren't convinced. Commenting on travel blogger Anna's Instagram post, one person wrote: "It's nice but not Miami for sure!".
Source: Read Full Article