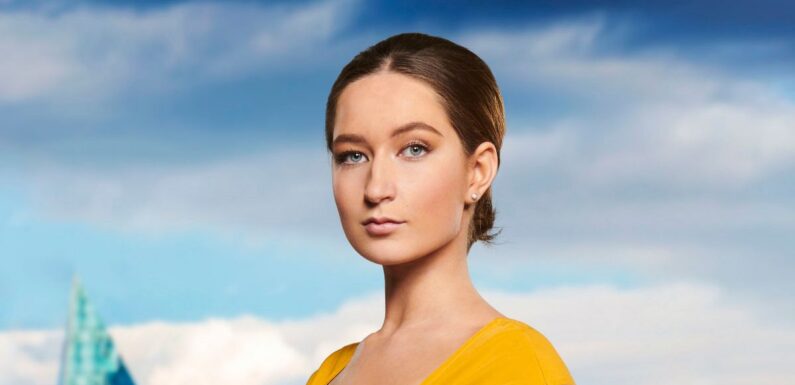 Former The Apprentice star Lottie Lion – who shot into the public eye aged 19 when she was featured on Alan Sugar's show- has spewed vitriol at her fellow flyers after her posh business class flight was interrupted by children.
The now-23-year-old, from Taunton, posted on after her recent journey ranting about the situation. Lottie was flying to Paris when she realised a young family was sitting next to her.
She wasn't happy about the seating arrangements and didn't hold back when venting about them online. Sharing a snap of herself looking frustrated Lottie had her hands on her head and rolled her eyes towards the ceiling.
READ MORE: 'My husband got a business class seat – leaving me and baby in economy for 14 hours'
Lottie said: "Not to sound pretentious or anything (but we all know I am) why the f**k are children allowed in business class? There's a bratty six-year-old NEXT TO ME with the parents in the row in front."
She didn't stop there, going on to slam the family in the comments.
One follower asked: "What are parents flying business class supposed to do with their kids?" To which Lottie replied: "I don't know, put them in the luggage hold or something I guess."
Thankfully for Lottie, she managed to make it through her business class flight despite children being on board. We imagine she had quite a nice time enjoying the fine dining and free Champagne.
Lottie then went on to share snaps of her Luxury room in Paris. Plus, gorgeous snaps in the city of lights.
Having gone on the Apprentice to launch a membership club for ladies in the countryside she's now completely changed her life path. The brunette beauty now sells access to her OnlyFans account for £22 a month to keen punters.
She not only makes a living but has made up to £9,000 in a single hour on the sexy photo site. With her riches, she now travels the world – including volunteering in Bali at and animal centre and sunbathing topless in France, acceding to the Sun.
Although she says she'll never share nudes on the account. She's not the only person to make their fortune from saucy snaps and use the money to travel to various countries.
Beth Fiit, 26, made £200k in just six months on OnlyFans – she bought a converted ambulance went on to travel round Europe in it. The bubbly blonde also spoke to the Daily Star about her cheeky career move, explaining: "I've always been drawn to the nomadic lifestyle.
"I spend a lot my life travelling around, and taking any opportunity to go explore new places. After studying a degree and then masters degree for four years I have itchy feet and need to go explore for the foreseeable future."
Source: Read Full Article