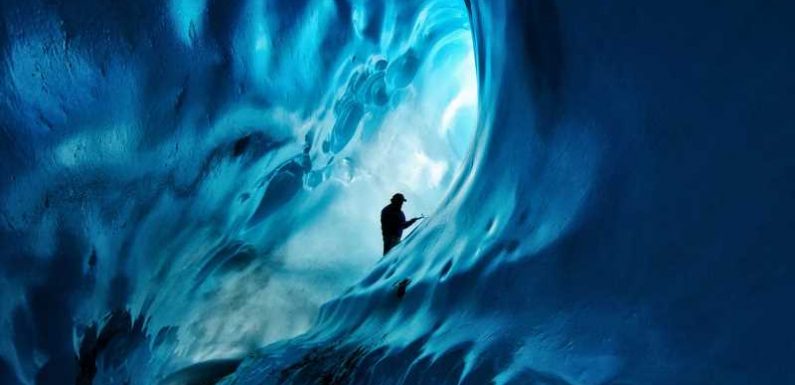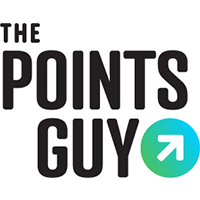 Load Error
Editor's note: This is a recurring post, regularly updated with new information and offers.
Ken Burns was one of the many who've said it: The national parks were America's best idea.
And it seems like the rest of the U.S. populace would agree. In 2019, 327.5 million visitors toured the parks, up 9 million visits from the previous year. The ongoing coronavirus pandemic has made the allure of our nation's parklands even stronger, with travelers seeking wild, outdoor spaces in droves.
For more TPG news delivered each morning to your inbox, sign up for our daily newsletter.
Fortunately, you can usually get a reprieve from the crowds — and still enjoy spectacular scenery — by visiting a national park during the winter. From striking snowscapes to secluded retreats, these are the nine national parks best seen in the wintertime.
In This Post
Bryce Canyon National Park
In July of 2019, almost 402,000 people visited Bryce Canyon. But in March, there were fewer than 76,000 folks tramping around. That's a big difference for travelers who'd prefer to commune with nature versus a bunch of other tourists.
While the weather in winter can be quite chilly, the cold temperatures and high elevation offer winter visitors a fun opportunity: cross-country skiing. Outdoor enthusiasts can lay their own tracks or glide up groomed trails to check out the snow-capped hoodoos.
Entry to the park is $35 per vehicle for seven consecutive days. We recommend getting an $80 annual national park pass if you plan to visit more than one park a year. A pass is an especially good idea if you're traveling to Bryce, since it can be easily combined with Zion National Park and Grand Canyon National Park.
Everglades National Park
Everglades National Park is actually busiest in the winter months. But it's hotter than Hades when the wet season hits — and the ubiquitous mosquitos are the size of golf balls, so winter still reigns supreme at this southern national park.
Head over to the Gulf Coast side of the park to canoe through extraordinary coastal mangroves, sawgrass marshes and pine flatwoods. There's a world-renowned variety of migrating birds, manatees and the only place on the planet where both gators and crocodiles coexist.
You can have a luxury stay on points and still be within driving distance of Everglades National Park by booking a room at the JW Marriott Marco Island Beach Resort or Baker's Cay Resort Key Largo, a Curio Collection property by Hilton.
Related: 9 of the best national parks to visit in the fall
Yosemite National Park
Yosemite was one of the first tracts of land to receive the national park denomination and is considered one of the most majestic places in the country. Millions of people make the pilgrimage every year to the home of the Half Dome and El Capitan — two iconic monoliths made even more famous by the popularization of rock climbing.
While most visitors come to stroll around the valley or hike the arduous Mist Trail in the warmer months, the park offers just as many outdoor activities during winter, with snow sports ranging from downhill and cross-country skiing to tubing, sledding, snowshoeing and ice skating. Outfitters will even take you snowmobiling. No matter what diversion you choose, you'll face far fewer crowds than in the warm-weather months.
Keep in mind that Tioga Road closes from about November to late May or early June every year. But otherwise, much of the rest of the park remains accessible. Plus, the park also is home to a ski resort, Badger Pass, which is far more affordable (and less overwhelming) than popular megaresorts elsewhere in California such as those in Lake Tahoe or Mammoth.
Grand Canyon National Park
There's a reason the Grand Canyon is one of the most visited national parks in the nation: It's one of the Seven Natural Wonders of the World due to its awe-inspiring scale and size. The summer crowds and corresponding traffic, however, can put a damper on the wonderment.
Gallery: 10 safe places to travel with your RV this spring (INSIDER)
So, many visitors consider winter an underrated and particularly special time to visit the Grand Canyon. That's when the dramatic red rocks pop beneath a dusting of snow and you'll share the scenery with just 10% of the number of tourists here in the summer. If you want to beat the crowds, then, winter may be the best time to visit. Take in the view from the popular Bright Angel Trail. You'll also see more animal activity during the cooler months, because of the weather and also because the wildlife is emboldened in the absence of humans.
While the North Rim of the canyon does close for the winter, the South Rim area remains open, with temperatures at the rim generally peaking in the 40s and dropping into the 20s. Temperatures on the floor of the canyon are a bit higher, between the 30s to high 50s. Consider bedding down at the Best Western Premier Grand Canyon Squire Inn and Holiday Inn Express & Suites Grand Canyon, both of which are near the South Rim.
Related: The 19 national parks every traveler needs to see at least once
Death Valley National Park
Death Valley is infamous for its drought and scalding summer temperatures, which consistently exceed 100 degrees. So, it's no surprise that travelers who are drawn to this sprawling desert landscape often come here in winter, when the daytime temperatures are decidedly less deadly and snow has dusted the surrounding peaks,
Located in Eastern California, Death Valley National Park is a great road trip destination from Las Vegas. Just a 2.5-hour drive from Sin City, travelers can visit Badwater Basin (a salt flat that boasts the lowest elevation on the continent). In the winter, it's cool enough for visitors to walk out onto the salt flat and see the iconic "salt polygons" — geometric formations on the earth — up close.
Another can't-miss sight is Artist's Palette on Artist's Drive, a 9-mile scenic route that snakes through the multicolored badlands. The kaleidoscopic hues, formed by an array of different metals oxidizing in the mountains, are best seen in the late afternoon light.
If you want to spend the night in the park, book a stay at Stovepipe Wells Village Hotel. Rooms have a classic Western feel and there are on-site amenities such as a pool, saloon and general store. There are also campsites and RV hookups available.
Yellowstone National Park
If you've visited Yellowstone during the summer, you were likely met with herds of tourists (irresponsibly) stopping to take selfies with bison and had your view of Old Faithful impeded by hundreds of selfie sticks. But in the winter, visitors are rewarded with a different kind of experience.
Steam from erupting geysers and hot springs creates an impressive contrast to the snow-covered backdrop. Wolves and bighorn sheep make their appearance — definitely participate in a wolf-viewing tour. And skiers enjoy a serene experience that can't be found at any ski resort on Earth.
Search Cook City, Gardiner, Red Lodge or West Yellowstone in Montana for hotels or rental properties near the trio of Montana entrances. The new Kimpton in Bozeman is another option if you want a more luxurious lodging experience using your points that's about 90 miles away from Yellowstone.
There are also plenty of places to bed down at the two Wyoming entrances (especially Cody, Wyoming). If you're looking for a place to stay with points, consider the Holiday Inn in West Yellowstone; the Ascend Hotel or Comfort Inn in West Yellowstone; the Days Inn by Wyndham West Yellowstone or the Best Western Desert Inn and Best Western Weston Inn.
Glacier National Park
Thanks to social media and the popularity of adventure travel, many of us are convinced we have to catch a flight to Iceland or Alaska for a chance to see the northern lights.
But you can simply head to Glacier National Park — a designated dark sky park — during the winter, and you'll have a solid shot of witnessing the celestial phenomenon. Lake MacDonald, which stretches 10 miles to the north, is surrounded by high peaks and offers an unobstructed view of the sky.
Glacier National Park normally charges a $35 entrance fee per vehicle in the summer, but travelers who brave the cold will get a discounted rate of $25 in the winter.
If you visit Glacier in the winter, however, you'll want to stay just outside the park. There are a few luxury hotels including the Firebrand Hotel in Whitefish, and travelers can use points to stay at the TownePlace Suites Whitefish in Kalispell; a SpringHill Suites in Kalispell; or one of Hilton's four properties in the area including a Hilton Garden Inn, a Hampton Inn, a Homewood Suites and a Hampton Inn and Suites.
Related: 7 ways to visit America's national parks for less
Big Bend National Park
Discover impossibly dark skies and crowd-free, wide-open spaces at Big Bend National Park in West Texas. Visit during the winter to escape the blistering southern heat and stargaze in solitude.
Spend your days hiking in the Chisos Mountains (just be mindful of trail closures for peregrine falcon nesting season) or soaking in the area's natural hot springs near Rio Grande Village.
Plan far in advance, and you can stay at the Chisos Mountains Lodge (when it reopens) — but travelers can also take advantage of the park's vast campgrounds. After all, the lows rarely drop below the low 40s even in the height of winter, making it the perfect time to cozy up in an RV or tent.
Saguaro National Park
Winter storms may be incredibly rare in Saguaro National Park, but even if you don't see towering cacti dusted with snow, winter may still be one of the best times to visit this underrated parkland.
Less than a half-hour from Tucson, Arizona, this national park is in the center of the Sonoran Desert, meaning daytime temperatures during the summer can exceed 110 degrees. That's what makes winter such a delightful time to visit, when the mild temperatures hover around the mid-60s and 70s.
Related: Fun family road trips in Arizona
In addition to the nation's largest cacti, saguaros, which can grow up to 60 feet in height and can live to be over 200 years old, visitors who explore the park will discover ancient petroglyphs, a nearby family-friendly museum, a number of scenic drives and mountain trails that vary in duration and difficulty.
Additional reporting by Josh Laskin and Melanie Lieberman.
Featured photo by Noppawat Tom Charoensinphon/Getty Images
SPONSORED: With states reopening, enjoying a meal from a restaurant no longer just means curbside pickup.
And when you do spend on dining, you should use a credit card that will maximize your rewards and potentially even score special discounts. Thanks to temporary card bonuses and changes due to coronavirus, you may even be able to score a meal at your favorite restaurant for free. 
These are the best credit cards for dining out, taking out, and ordering in to maximize every meal purchase.
—
Editorial Disclaimer: Opinions expressed here are the author's alone, not those of any bank, credit card issuer, airlines or hotel chain, and have not been reviewed, approved or otherwise endorsed by any of these entities.
Source: Read Full Article