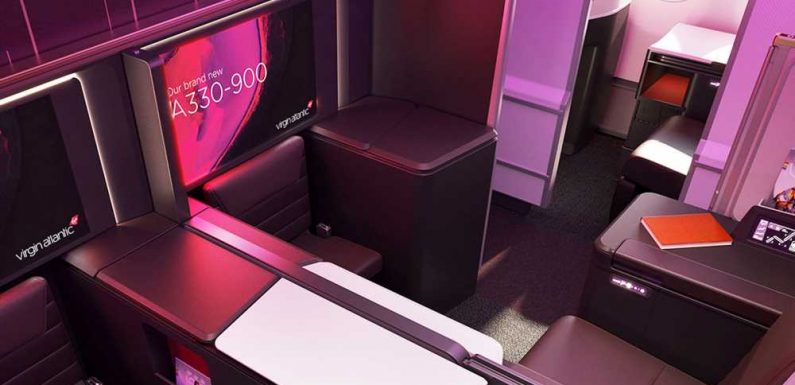 Virgin Atlantic will debut its first Airbus A330neo in early October, introducing the aircraft on its London Heathrow-Boston route. A specific launch date has not been set.
The carrier has up to 16 of the new generation widebody aircraft on order, with deliveries expected through 2026. 
On Tuesday, Virgin Atlantic released details about the cabin features of the aircraft, which will include a new product the carrier is calling the Retreat Suite. To be located at the front of the plane's Upper Class business-class cabin, each of the two Retreat Suites will have lie-flat beds measuring about 6.5 feet in length.
The suites, which will be the Virgin Atlantic's largest, will also include an ottoman footrest, which can also be used as a seat. The suites will also feature 27-inch touch screens.
The remainder of the Upper Class section will be comprised of 30 lie-flat suites, each with a closing privacy door. They'll also feature 17.3-inch screens and passenger-controlled mood lighting. 
Upper Class flyers will have access to Virgin Atlantic's social and bar space, The Loft, which will have space for up to eight people on the new planes. 
Related: Virgin Atlantic is adding London-Tampa service
Further back in the aircraft, Virgin Atlantic's A330neos will offer 46 premium economy seats. The seats will hue to carrier's existing standard of 38 inches of pitch (the space between rows). 
The economy cabin will be split between 28 extra-legroom Economy Delight seats with 34 inches of pitch and 156 economy seats with 31 inches of pitch.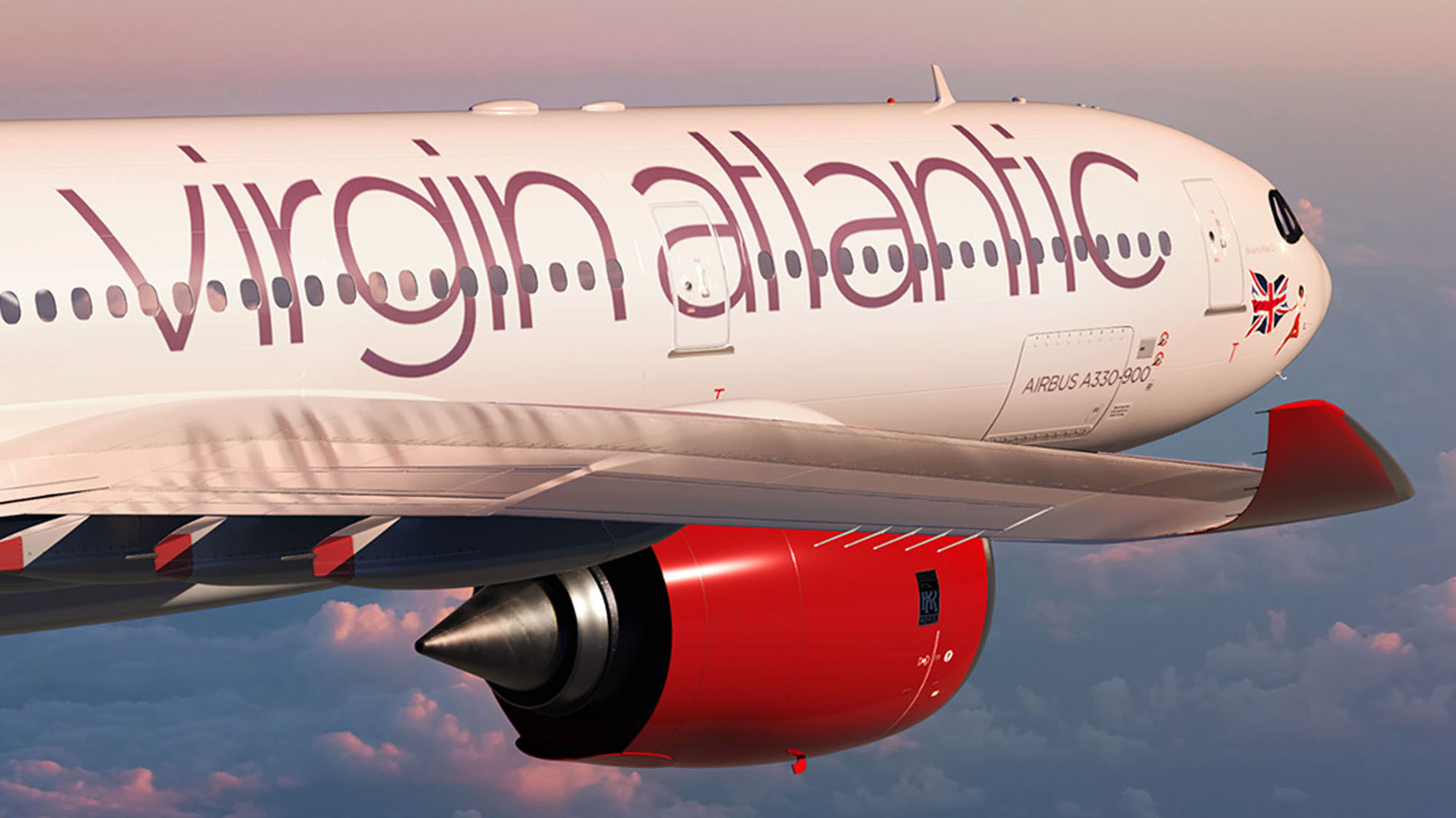 Virgin Atlantic said the aircraft will also offer the airline's fastest-ever WiFi. 
The carrier is touting the environmental benefits of the A330neo, saying they will offer 11% higher fuel efficiency than the A330-300s they are replacing. 
"The A330neo plays a significant role in our multibillion-dollar fleet transformation, demonstrating our commitment to the planet," chief customer and operating officer Corneel Koster said in a prepared remark.
Source: Read Full Article